Rental Housing: Multifamily Management
Recognizes outstanding innovation in asset management or compliance monitoring practices in affordable rental housing.
Judging Criteria
Rental Housing entries will be judged on the degree to which they:
Are innovative
Are replicable
Respond to an important state housing need
Demonstrate measurable benefits to HFA targeted customers
Have a proven track record of success in the marketplace
Provide benefits that outweigh costs
Demonstrate effective use of resources
Effectively employ partnerships
Achieve strategic objectives
If you have questions, please email awards@ncsha.org or call 202-624-7710.
2020 Winner
Illinois Housing Development Authority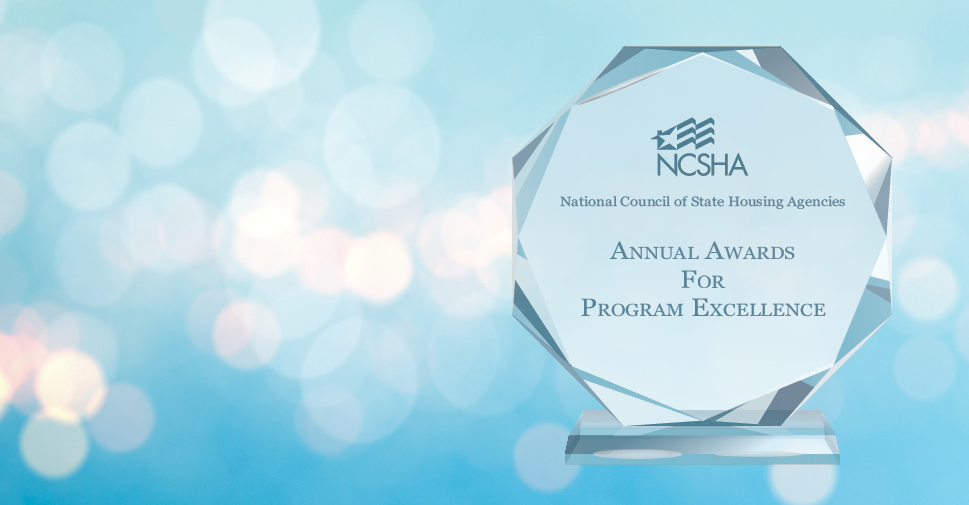 2020 Entries
Delaware State Housing Authority:
Climate Risk Analysis and Resiliency Assessment
DSHA is committed to providing safe and healthy housing in which residents can thrive. Given the dramatic costs associated with natural disasters, and the trauma that they cause to everyone, but particularly low- and moderate-income households, DSHA has completed a comprehensive and innovative Climate Risk Analysis and Resiliency Assessment. It includes a replicable toolkit for use in asset management and emergency preparedness.
Georgia Department of Community Affairs/Georgia Housing and Finance Authority:
Pipeline Administration – Improving Oversight from Construction to Compliance
DCA has implemented a new staff role: The Pipeline Administrator. This position acts as a liaison, shepherding developments from final construction into compliance. The role tracks developments near construction completion and creates a Welcome Package for each development, outlining compliance expectations and listing key development commitments in an attractive, succinct format. This position serves as a key contact for development partners and provides a clear transition process internally.
Illinois Housing Development Authority:
Conserve to Preserve
Sustainability and energy efficiency are more important than ever to the long-term financial viability of the state's affordable housing stock. Through new partnerships with utility providers and benchmarking organizations, IHDA identifies properties with high energy costs, helps owners understand their unique trends, and offers guidance as they navigate retrofits and efficiency measures. The effort has reduced strain on operating budgets while preserving affordability for vulnerable tenants.