Management Innovation: Financial
Recognizes outstanding innovation in financial management to strengthen agency operations and achieve strategic objectives.
Judging Criteria
Management Innovation entries will be judged on the degree to which they:
Are innovative
Are replicable
Respond to a management challenge or opportunity
Achieve measurable improvements in agency operations
Provide benefits that outweigh costs
Demonstrate effective use of resources
Achieve strategic objectives
If you have questions, please email awards@ncsha.org or call 202-624-7710.
2020 Winner
Washington State Housing Finance Commission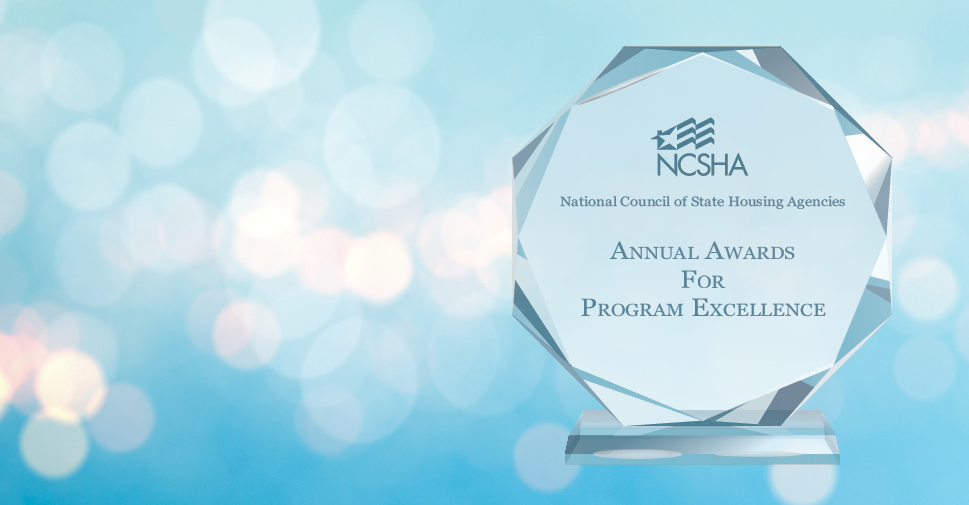 2020 Entries
Colorado Housing and Finance Authority:
CHFA's Executive Dashboard
CHFA's Executive Dashboard is an interactive tool used internally that provides a streamlined, visual representation of information collected from CHFA's enterprise data warehouses. The dashboard was completed in August 2019 and has become a key resource for CHFA leadership to identify trends and inform decision making. It features all available data from CHFA's homeownership and community development areas of business focus in a well-organized and intuitive structure.
MassHousing:
Capital Adequacy Study – Opportunity Fund Initiative
The Opportunity Fund leverages the strength of the Agency's balance sheet (rather than using state tax dollars or the proceeds of bond sales) and allows MassHousing to deploy resources strategically to fulfill its mission to confront the housing challenges of the Commonwealth.
Washington State Housing Finance Commission:
Microsoft Partnership: Stretching Our Resources
While exploring bond recycling, we forged a productive collaboration with Washington's own Microsoft Corporation that both filled a critical need for bridge financing and helped the company deploy its capital for affordable workforce housing. Microsoft is also joining the Housing Finance Commission and other corporate partners in innovative financing efforts to build still more housing in our state's highest-cost, tightest housing markets.