NCSHA Washington Report | March 20, 2020
The unprecedented global COVID-19 pandemic that has become an unprecedented national emergency may ultimately affect affordable housing needs and systems in more profound ways than the financial crisis of 2008.
The homeless "live in environments that are conducive to a disease epidemic" and "are at relatively high risk for a broad range of acute and chronic illnesses" already. Millions of poor renters are a missed paycheck ― or major medical expense ― away from poverty and homelessness already.
People who lose their jobs may be more likely to default on their mortgages or lose their homes to foreclosure already. (Research on the effects of the Great Recession suggests "job loss has an equivalent effect on the propensity to default as a 35% decline in equity" and "states with large increases in their unemployment rates tended to experience relatively large increases in foreclosure start rates.")
State housing finance agencies' centrality to the affordable housing system means they are being called on, already ― by their governors, business partners, and the residents they serve ― to respond to questions, concerns, and rising housing needs. State HFAs' central role in helping the housing market recover from the previous national crisis means they are poised to help stabilize and eventually strengthen it in the weeks and months ahead. As before, federal policy and partnerships with the states will be essential.
First, state HFAs need continued communication and responsiveness from federal agencies regarding waivers, extensions, and other flexibilities in meeting a myriad of federal regulatory compliance responsibilities that federal, state, and local government public health directives are making difficult, if not impossible, for state HFAs to meet.
We commend the early efforts of FHFA, FHA, and HUD to put out broad guidance for key programs. And for fast emergency steps such as FHFA's directive Wednesday to Fannie Mae and Freddie Mac to suspend foreclosures and evictions for at least 60 days and HUD's announcement the same day that authorized the FHA to implement an immediate foreclosure and eviction moratorium for single-family homeowners with FHA-insured mortgages for the next 60 days.
Much more clarity and flexibility from across the federal government will be required, and NCSHA is assembling a comprehensive set of needed actions based on the input of state HFAs and their partners. One area of immediate priority: alleviating the "liquidity strain" on servicers, including many state HFAs, caused by broad forbearance policies.
In some cases, congressional action will be required for urgently needed regulatory relief. For instance, the ACTION Campaign, which NCSHA co-chairs, is asking Congress to authorize an immediate one-year extension of the Housing Credit "10 percent test," placed in service, and rehabilitation expenditure deadlines.
Liquidity for HFA bonds amid the unprecedented challenges facing municipal issuers is also urgently needed, for ensuring state HFAs are best positioned to help on housing recovery in the months ahead, as they did after the last great national crisis.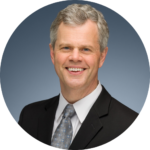 Stockton Williams | Executive Director
---
In This Issue
---
Recently-Released Servicing and Loss Mitigation Guidance Related to COVID-19
FHA, Fannie Mae, and Freddie Mac each provided guidance to its servicers relating to the suspension of single-family evictions and foreclosures for COVID-19-impacted borrowers on Wednesday. Please see each agency's release for additional details beyond what we highlight below.
FHA's Mortgagee Letter 2020-04, applicable to single-family forward and reverse mortgage programs, places a 60-day moratorium on the initiation of foreclosures and completion of foreclosures in process. Additionally, it suspends evictions in properties secured by an FHA-insured mortgage and extends first legal action and reasonable diligence timelines by 60 days. FHA also issued an updated COVID-19 Q&A on the ongoing operations of the FHA single-family mortgage programs.
Fannie Mae's Lender Letter (LL-2020-02) expands eligibility for a forbearance plan for borrowers impacted by COVID-19, clarifies the mortgage loan modifications that must be considered near the conclusion of a forbearance plan term, clarifies that servicers must suspend credit reporting when the hardship is related to COVID-19, and instructs servicers to not allow any foreclosure sales within the next 60 days. The letter also provides information about its Disaster Response Network as a reference for Fannie Mae borrowers.
Freddie Mac's Guide Bulletin 2020-04 provides temporary servicing guidance related to COVID-19. The bulletin stipulates that servicers must not report to the credit repositories a borrower who is on an active forbearance, repayment, or trial period plan as a result of a COVID-19-related hardship; clarifies that a COVID-19-related hardship is an eligible hardship under existing guide requirements and that impacted borrowers must meet Freddie Mac's forbearance hardship requirements; and authorizes servicers to approve forbearance plans for all borrowers who have a COVID-19-related hardship, regardless of property type (e.g., primary residence, second home, or investment property). The bulletin also states servicers must suspend all foreclosure sales for the next 60 days and clarifies that this foreclosure suspension does not apply to mortgages on properties determined to be vacant or abandoned.
More COVID-19 information, guidelines, and notices published by the state HFAs, the Administration, the CDC, HUD and other federal agencies, and state governments can be found on NCSHA's COVID-19 Resources page, which is being updated daily.
NCSHA Submits Comments to HUD on Affirmatively Furthering Fair Housing Proposal
On March 16, NCSHA submitted comments to HUD on the Affirmatively Furthering Fair Housing (AFFH) proposed rule the department released earlier this year. The proposed rule, if implemented as drafted, would be a major departure from the previous AFFH final regulations HUD published in 2015, significantly reducing HUD's expectations of grantees' AFFH obligations. While, NCSHA, along with many other organizations representing state and local HUD grantees, had numerous concerns about the 2015 AFFH regulations and the accompanying Fair Housing Assessment Tool, we believe the 2020 proposed rule also has significant flaws. Most importantly, it fails to meet what NCSHA believes should be HUD's ultimate objective: upholding the Fair Housing Act's AFFH obligation by establishing a mechanism for meaningful and productive fair housing plans and actions, while minimizing, to the greatest extent feasible, the burden associated with implementing the regulation. See our blog for more information on NCSHA's recommendations to HUD.
NCSHA Writes HUD on Down Payment Assistance
NCSHA sent FHA Deputy Assistant Secretary for Single-Family Housing Joe Gormley a letter earlier this week to register our significant objections to the approach FHA articulated in its February 14 Tribal Letter regarding proposed changes to down payment assistance rules that apply to FHA-insured mortgages. As noted in a previous Washington Report, FHA sent the Tribal Letter under HUD policies that require advance consultation with tribal entities before any rulemaking that may affect them. Even though state HFAs are not subject to the notice itself, FHA's stated and implied intentions in a proposed rule, that could come as soon as next month, demanded our response.
Housing Credit Legislation Supported by Majority of House Members
The Affordable Housing Credit Improvement Act (AHCIA, H.R. 3077) now has the cosponsorship support of more than half of the House of Representatives, reaching 221 members, including 145 Democrats and 76 Republicans from 44 states. The legislation, which was introduced only nine months ago, includes nearly all of NCSHA's Housing Credit-related priorities, including a 50 percent expansion of the Credit; a minimum 4 percent rate for bond-financed developments; a state-determined 30 percent basis boost for bond-financed developments; a 50 percent basis boost for Credit units reserved for extremely low-income households; and an expansion of multifamily Housing Bond recycling authority, which would allow for more Housing Bond-financed properties. We will continue to build on this momentum, bringing on additional congressional cosponsors.
HOME Coalition Sends Congress FY 2021 Funding Request
The HOME Coalition, which NCSHA chairs, this week facilitated a national sign-on letter to the chairs and ranking members of the Senate and House Appropriations Subcommittees on Transportation, Housing, and Urban Development (THUD) urging them to appropriate at least $1.5 billion in funding for the HOME Investment Partnerships program in FY 2021. The letter was signed by 1,847 national, state, and local organizations.
Congressional "Dear Colleague" letters in support of HOME funding have also circulated in both chambers. In the House, Rep. Marcia Fudge (D-OH) led a "Dear Colleague" letter to THUD leadership in support of at least $1.5 billion for HOME, which was signed by 98 House members. Rep. Fudge's office has yet to release the final version of that letter, as they have pivoted attention to the COVID-19 response; however, it is our understanding the letter is now closed to further signatures. In the Senate, Senators Chris Coons (D-DE) and Dianne Feinstein (D-CA) are currently circulating a "Dear Colleague" letter that will be sent to Senate THUD leaders, also urging $1.5 billion for HOME. The deadline for signatures on the Senate letter is currently March 24; however, we do not know at this time if it will remain open longer as congressional attention is focused squarely on the COVID-19 crisis response. Senate offices that would like to sign the letter can contact either Brent Palmer in Senator Feinstein's office or Kelsey Daniels in Senator Coons's office.
FHFA Amends Duty-to-Serve Evaluation Guidance
The Federal Housing Finance Agency (FHFA) March 11 announced changes in its Duty-to-Serve (DTS) evaluation criteria. FHFA uses the criteria to evaluate Fannie Mae's and Freddie Mac's DTS Underserved Markets plans. The amended guidance revises FHFA's ratings framework, reduces the upward adjustment for extra credit, raises the threshold to qualify for extra credit, requires at least one loan purchase objective in more activities, increases the threshold for determining a GSE is in compliance with its DTS requirements, and incorporates technical changes.
Secretary Carson Testifies at Senate Appropriations Hearing
HUD Secretary Ben Carson last week appeared before the Senate Appropriations Subcommittee on Transportation, Housing and Urban Development, and Related Agencies to discuss the Trump Administration's FY 2021 HUD budget request. Subcommittee Chairwoman Susan Collins (R-ME) praised HUD programs the administration proposes to eliminate, highlighting Community Development Block Grants; the HOME Investment Partnerships program; the joint HUD-VA voucher program, VASH; and the Public Housing Capital Fund. Carson defended the administration's budget request, saying it balances HUD's mission with the federal government's responsibility to be a good steward of taxpayer dollars. Much of the hearing focused on HUD's response to COVID-19. Every senator asked Carson what HUD has done and is doing to help funding recipients contain the virus's spread. While much has happened since, Carson described what HUD had done up to that point. Read NCSHA's blog on the hearing for more information.
NCSHA in the News
Multifamily housing bonds could be attached to economic stimulus (The Bond Buyer)
Legislative and Regulatory Activities
NCSHA, State HFA, and Industry Events
May 1 | Entry Deadline | NCSHA's 2020 Awards for Program Excellence
May 4 – 6 | Mountain Plains Housing Summit | Fargo, ND
Stockton Williams will speak at this event.
May 20 – 22 | American Bar Association Forum on Affordable Housing and Community Development Law Annual Conference | Washington, DC
Jennifer Schwartz will speak at this event.
June 2 – 5 | NCSHA's Housing Credit Connect 2020 | St. Louis, MO
Back to NCSHA Washington Report
Only members receive NCSHA Blog and Washington Report.