NCSHA Washington Report | February 21, 2020
An important, if underappreciated, function of Congress is using its committees as venues for exploring emerging issues on which federal action may, or may not, be warranted. A good example was a hearing last week in the House Financial Services Committee on the growing role of artificial intelligence (AI) in financial services.
The hearing focused mostly on 'algorithmic discrimination.' The term refers to the myriad, and sometimes subtle, ways ostensibly neutral datasets, coding sequences, and computer simulations reflecting pre-existing biases are, as one hearing witness described, "baked into code that can determine the ads one sees, one's creditworthiness, employment prospects, school admissions, housing opportunities, and criminal justice implications."
While the underlying issue is not new, several high-profile cases have sharpened congressional interest in it.
Last year, HUD sued Facebook for violating the Fair Housing Act by allowing advertisers to target and limit real estate ads based on race, gender, and other characteristics. Facebook, HUD alleged, "collects millions of data points about its users, draws inferences about each user based on this data, and then charges advertisers for the ability to microtarget ads to users based on [Facebook's] inferences about them." The department is also reportedly considering similar action against Google and Twitter.
According to a 2018 Fannie Mae survey, 27 percent of lenders had used AI in their mortgage businesses and three in five believed they would by 2020. The pace of change has policymakers scrambling to assess how powerful, and often proprietary, machine learning systems may help overcome — or exacerbate — long-running practices of discrimination.
A major study last year by researchers at the University of California at Berkeley crystalized the promise and the peril. "Algorithmic decision-making can reduce face-to-face discrimination in markets prone to implicit and explicit biases," they wrote, finding fintech lenders discriminate approximately one-third less than lenders overall in terms of pricing.
Yet the Berkeley report also found AI pricing strategies and data analytics "nevertheless produce discriminatory pricing … and even if algorithmic lending can reduce discrimination relative to face-to-face lenders, it is insufficient to eliminate discrimination in loan pricing."
Urban Institute experts hold out hope that AI will help lenders and policymakers better model and price mortgage risk and remind us that while it's important "to recognize AI's potential risks and fair housing challenges … we have the same dangers and challenges with the current manual process."
Which gets to perhaps the hardest problem for policymakers to solve.
"We often shorthand our explanation of AI bias by blaming it on biased training data," writes tech reporter Elen Hao. "The reality is more nuanced: Bias can creep in long before the data is collected as well as at many other stages of the deep-learning process."
In other words, eliminating bias in AI begins with eradicating it among ourselves.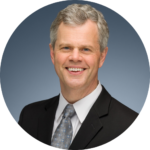 Stockton Williams | Executive Director
---
In This Issue
---
Muñiz Reyes Appointed Executive Director of Puerto Rico Housing Finance Authority
Governor Wanda Vázquez Garced has named Pablo Muñiz Reyes as executive director of the Puerto Rico Housing Finance Authority and president of the Economic Development Bank. Muñiz Reyes has been serving as the HFA's deputy director; earlier in his career, he was director of finance, accounting, and risk management. Previously, Muñiz Reyes served as president of Sun West Financial Services International and deputy secretary of administration for the Department of Education.
Minnesota Becomes 7th State with Full Congressional Delegation Cosponsorship of AHCIA
This week, Minnesota joined the ranks of states whose entire congressional delegations have cosponsored the Affordable Housing Credit Improvement Act (S. 1703/H.R. 3077). Congratulations to Jennifer Ho and her team at Minnesota Housing for their advocacy work. With 10 members of Congress, Minnesota has the largest delegation of those states with full cosponsorship — Alaska, Delaware, Maine, Nevada, New Hampshire, and Vermont. Cosponsorship of the House bill is now up to 214 members — just four away from half of that chamber. Senate cosponsorship remains at 38 Senators.
HUD Seeking Tribal Leader Consultation on Planned DPA Regulations
HUD has posted a February 14 letter sent to tribal leaders, in accordance with HUD's Government-to-Government Tribal Consultation Policy, requesting feedback on regulatory changes HUD has been planning to issue on using down payment assistance (DPA) in conjunction with FHA single-family mortgage insurance. The letter reviews FHA's borrower-provided Minimum Requirement Investment requirements and "prohibited sources" of DPA, which include assistance from a person or entity that financially benefits from the transaction. Because of FHA's ongoing concern that lenders are originating mortgages for FHA insurance with DPA that does not comply with statute, the letter states HUD is seeking feedback on five revisions under consideration, including changes to define 'financial benefit,' require lenders to confirm DPA provided on a mortgage is not from a prohibited source, clarify the allowance of gifts and family contributions, and propose an allowable de minimis administrative cost (also to be defined). The letter gives tribal leaders 30 days to respond. HUD will then consider the comments it receives before publishing a proposed rule for general public review and comment. Read more in NCSHA's blog.
FDIC, OCC Extend CRA Comment Period
On February 19, the Federal Deposit Insurance Corporation and the Office of the Comptroller of the Currency extended until April 8 the public comment period for their proposed changes to the rules implementing the Community Reinvestment Act (CRA); the original deadline was March 9. Published in the Federal Register on January 9, the proposed rule seeks to modernize the CRA regulations by clarifying what activity counts for CRA credit, updating where activity counts, measuring performance more objectively, and making reporting more timely and transparent.
GSEs Solicit Alternative Credit Score Models
The Federal Housing Finance Agency announced this week that Fannie Mae and Freddie Mac will review alternative models as part of a multiyear effort to evaluate the feasibility of adopting a new credit score system. The GSEs will accept applications for new scoring models between May 18 and September 15. Read Fannie Mae and Freddie Mac's application criteria.
Trump Taps Wade to Replace Montgomery at FHA
President Trump announced Thursday he will nominate Dana Wade to replace Brian Montgomery as HUD Assistant Secretary for Housing and Federal Housing Commissioner. Wade served in this role on an acting basis from July 2017 to June 2018. Most recently, she served as a program associate director for general government at the Office of Management and Budget from December 2018 to December 2019, where she led budget oversight for HUD and other executive branch agencies. She has also held senior congressional staff roles, including as deputy staff director for the Senate Banking Committee under Chairman Richard Shelby (R-AL).
NCSHA in the News
How Community Development Tax Incentives Have Benefited Primary States: Nevada (Notes from Novogradac)
Opportunity fund back on track after delayed by release of IRS rules (The Journal Times)
Legislative and Regulatory Activities
NCSHA, State HFA, and Industry Events
February 26 | National Housing and Rehabilitation Association Annual Meeting | Palm Beach, FL
Stockton Williams will speak at this event.
March 5 – 6 | National Rural Housing Coalition Board of Directors Meeting | Washington, DC
Jennifer Schwartz will speak at this event.
March 9 – 11 | NCSHA Legislative Conference | Washington, DC
March 17 – 18 | Nebraska 2020 Housing Innovation Marketplace | La Vista, NE
Jennifer Schwartz will speak at this event.
March 18 | Ohio Housing Finance Agency Board Retreat | Columbus, OH
Jennifer Schwartz will speak at this event.
March 30 | Moody's US Housing and Housing Finance Conference | New York, NY
Rosemarie Sabatino will attend this event.
March 31 | S&P Global Ratings' Housing Hot Topics Event | New York, NY
Stockton Williams will speak at this event.
April 1 | National Council of Housing Market Analysts Spring Meeting | Washington, DC
Stockton Williams will speak at this event.
April 26 – 29 | State HFA Southeast Executive Directors Meeting | Baton Rouge, LA
Stockton Williams will participate.
April 28 – 29 | Building Michigan Communities Conference | Lansing, MI
Stockton Williams will speak at this event.
May 1 | Entry Deadline | NCSHA's 2020 Awards for Program Excellence
Back to NCSHA Washington Report
Only members receive NCSHA Blog and Washington Report.