NCSHA Washington Report | October 4, 2019
MaineHousing's evolution from an agency born 50 years ago Tuesday with $68,000 in the bank into a $2 billion public-private enterprise that helps more than 100,000 people and pumps more than $400 million into its state's economy every year was cause this week in Augusta for celebration and discussion of ideas that will shape Maine's housing future.
Fannie Mae and Freddie Mac's evolution from the capital-starved wards of a federal conservator they have been since 2008 to the type of privately-controlled companies the Trump Administration wants them to become also advanced this week.
On Monday, the Treasury Department and the Federal Housing Finance Agency announced that Fannie and Freddie would be able to start keeping their earnings, which Treasury Secretary Mnuchin called "an important step toward implementing Treasury's recommended reforms that will define a limited role for the federal government in the housing finance system and protect taxpayers against future bailouts" (see below).
While the administration's envisioned evolution of the Federal Housing Administration has gotten far less attention than its plans for Fannie and Freddie, it is a vision for a dramatically different FHA than exists today.
The FHA we know — half of HFA-funded mortgages have FHA insurance — shares responsibilities with the GSEs for expanding low- and moderate-income housing opportunity, relies on a cross-subsidized insurance model that charges borrowers a uniform premium, allows responsibly-provided down payment assistance, and bolsters its financial sustainability by backing refinances as well as new mortgages.
The Trump Administration's plan would make FHA, along with VA and USDA, "the sole source" for low-down payment borrowers, utilize "risk-based pricing" that results in higher premiums for some of them, potentially limit support for down payment assistance, and shrink the FHA footprint through a "refocus on first-time home buyers."
Much of this would be accomplished, according to the plan, through "administrative" measures, meaning they would not necessarily require Congress' approval or even go through a formal public comment process.
A move to risk-based pricing could be especially detrimental to affordable homeownership. We wrote recently of the consequences in the conventional market for low- and moderate-income families and borrowers of color.
"If [FHA goes] to a risk-based pricing like the GSEs or other private entities have," former FHA Commissioner David Stevens said, "it will disrupt the continuity that FHA has been able to provide for decades in giving an opportunity for first-time home buyers to be able to buy a home with a low down payment at a good rate and an interest rate relative to others."
Some observers have suggested that the Trump Administration's strategy in pushing an aggressive administrative evolution of the housing finance system is intended to force Congress to pass broader statutory reforms. As one of the smartest, Jim Parrot, put it, "Either way, the 11 years of limbo appears about to end. Best to buckle up. It may be a bumpy ride."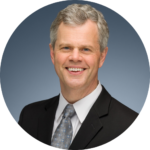 Stockton Williams | Executive Director
---
In This Issue
---
Czar to Retire from New Mexico Mortgage Finance Authority
The New Mexico Mortgage Finance Authority (NMMFA) announced this week that Executive Director Jay Czar is retiring after 13 years with the organization. Before joining NMMFA, Czar had a distinguished 27-year career with the City of Albuquerque, which culminated in being named to the city's top position of Chief Administrative Officer. NMMFA expects to name a new executive director by the end of the year.
NCSHA Publishes Updated Model Housing Credit Compliance Forms
Today, NCSHA released revamped model forms for Housing Credit compliance monitoring. These forms, which NCSHA recommends state Housing Credit agencies adopt, will help to standardize compliance monitoring practices across states and create efficiencies for development owners and other Housing Credit industry professionals. The revisions address legislative and regulatory changes in the Housing Credit program since the forms were first developed and provide greater clarity for properties undergoing a resyndication of Credits. The updated forms also reflect the evolution of our modern economy, incorporating new questions about income from self-employment or crowd-funding platforms, for example. For more information, see our blog or contact NCSHA's Jennifer Schwartz or Jim Tassos.
NCSHA Identifies $44 Billion in Anticipated Opportunity Zone Investment
According to NCSHA's analysis of the funds in its latest Opportunity Zone Fund Directory, 183 funds expect to raise more than $44 billion for Opportunity Zone investment, nearly triple the amount projected at the year's start. Released yesterday, this edition includes 22 new funds. Listed funds range in size from $1 million to $10 billion, with an average fund size of $242 million.
Nearly one-third of the funds (58/183) plan to invest nationwide, while the remaining two-thirds (125/183) are targeting specific states or regions. The number of funds planning to invest in community revitalization or affordable or workforce housing is up to 63 percent (115/183), while 54 percent (99/183) plan to invest in economic or small business development and 23 percent (43/183) in infrastructure or renewable energy projects. Nearly all of the funds plan to invest in multiple categories. Read more in our blog.
GASB Releases Exposure Draft on LIBOR Replacement
The Governmental Accounting Standards Board (GASB) last week published an Exposure Draft providing new accounting and finance guidance for HFAs and other government entities to help them prepare for the expiration of the London Interbank Offered Rate (LIBOR) at the end of 2021. HFAs use LIBOR as a reference rate for various financial instruments, including debt, loans, swaps, and hedges, many of which will have to transfer to new rates. The Exposure Draft clarifies how government entities should account for these transitions in their financial filings, adds the newly-developed Secure Overnight Financing and Effective Federal Funds rates as appropriate benchmarks, and disallows LIBOR as an appropriate benchmark for measuring the effectiveness of an interest rate swap by December 15, 2020.
GASB is seeking comments on the Exposure Draft until November 27. NCSHA intends to comment on behalf of all HFAs. If you have any input you would like NCSHA to consider, please email Greg Zagorski by November 14.
HUD Awards $42 Million in Housing Counseling Grants to 19 HFAs, Other Agencies
The U.S. Department of Housing and Urban Development (HUD) announced on October 2 that it has awarded more than $42 million in housing counseling grants to help low- and moderate-income households find housing, make more informed housing choices, or keep their current homes. These grants support services provided by more than 200 organizations, including 19 state HFAs. Combined, the HFAs will receive $8.5 million. Learn more from our blog.
HUD Awards $314 Million in Lead Hazard Grants to HFAs, Other State and Local Agencies
Earlier this week, HUD awarded $314 million to 77 state and local governments, including HFAs in Maine and Rhode Island, to identify and clean up dangerous lead in low-income housing. HUD also awarded more than $5 million to identify and address home health and safety hazards in six tribal communities. According to HUD's press release, many of the grantees will work to clean up lead hazards in Opportunity Zones.
President Signs Continuing Resolution to Extend Federal Funding
President Trump on September 27 signed the continuing resolution (CR) that extends funding for all federal programs through November 21 at FY 2019 levels. The CR includes an anomaly, or funding adjustment, to ensure timely renewals of HUD's Section 202 Housing for the Elderly contracts and extends through November 21 the National Flood Insurance Program.
FHFA, Treasury Allow Fannie Mae and Freddie Mac to Raise Capital
Federal Housing Finance Agency (FHFA) Director Mark Calabria and Treasury Secretary Steven Mnuchin announced Monday they have agreed to allow the government-sponsored enterprises (GSEs) Fannie Mae and Freddie Mac to retain additional capital. The agreements amend the Preferred Stock Purchase Agreements both GSEs entered into with Treasury as a condition for receiving federal assistance in 2008. Under the new agreements, Fannie Mae will be able to keep any net revenue it earns until it has accumulated $25 billion in capital, and Freddie Mac will be able to build up $20 billion in capital. Both firms currently have $3 billion in capital, a condition of an agreement reached between FHFA and Treasury at the end of 2018. More information is available in NCSHA's blog.
>White House Launches Opportunity Zones Website
On October 1, HUD announced it has launched a new website, OpportunityZones.gov, to serve as the main source of information on Opportunity Zones for industry stakeholders and participants. The new website will include an interactive map illustrating the 8,764 Qualified Opportunity Zones across the country and information about state and federal resources on Opportunity Zones.
Bank Agencies Raise Exemption Threshold for Residential Real Estate Appraisals
Last week, the major federal banking regulators — the Office of the Comptroller of the Currency, the Federal Reserve, and the Federal Deposit Insurance Corporation — released a final rule that increases the appraisal exemption for single-family mortgage loans for all federally-regulated banks from $250,000 to $400,000. The agencies argue the current regulations impose time and cost restrictions and are not keeping pace with the residential market. While properties valued at less than $400,000 no longer require an appraisal, federally-regulated banks will need to obtain evaluations consistent with safe and sound banking practices. The new limit will take effect as soon as the rule is published in the Federal Register, which is expected soon.
Legislative and Regulatory Activities
NCSHA, State HFA, and Industry Events
October 19 – 22 | NCSHA Annual Conference & Showplace | Boston, MA
October 23 – 24 | Affordable Housing Investors Council's 2019 Fall Affordable Housing Summit | Nashville, TN
Jennifer Schwartz will attend.
October 28 | National Affordable Housing Management Association's Fall Conference | Washington, DC
Jennifer Schwartz will speak at this event.
October 29 – 30 | South Dakota Housing Development Authority Annual Housing Conference | Pierre, SD
Stockton Williams will speak at this event.
November 20 – 22 | Virginia Governor's Housing Conference | Hampton, VA
Stockton Williams will speak at this event
Back to NCSHA Washington Report
---
Only members receive NCSHA Blog and Washington Report.