NCSHA Washington Report | August 9, 2019
Fannie Mae's recent decision to slash the lender and borrower advantages available through its Home Ready and HFA Preferred products for low- and moderate-income (LMI) buyers reflects the primacy of "risk-based pricing" in the conventional mortgage market — and moves us closer to a two-tiered housing finance system that will narrow the path to homeownership for many.
HomeReady and HFA Preferred help the company meet its statutory affordable housing goals and fulfill its charter requirement to serve low- and moderate-income families, which includes activities "involving a reasonable economic return that may be less than the return earned on other activities."
As of September 5, borrowers whose incomes are above 80 percent of their area median will have to pay significantly more for an HFA Preferred loan, either through a higher "guarantee fee" or "loan-level price adjustment" (LLPA) that reflects risk-based pricing. As a result, HFAs' ability to offer affordable conventional financing to families of color and first-time buyers will be harmed in many states, according to NCSHA's analysis.
Fannie's move accelerates a trend underway for several years. A 2017 Urban Institute paper authored by five leading economists and experts in housing finance policy pointed out: "Although the cross-subsidization provided in the GSE system is substantial, it has declined in recent years with the imposition of loan-level price adjustments, or LLPAs, by the GSEs."
Ted Tozer of the Milken Institute, who ran Ginnie Mae from 2010 – 2017, argued last year that Fannie and Freddie's LLPAs were overcharging LMI borrowers relative to their risk characteristics. "Requiring borrowers to pay a fee that disproportionately reflects the risk to the GSE is detrimental for low-income individuals and families," Tozer said, "particularly first-time homebuyers and people of color."
While Tozer and his Milken Institute colleagues have noted that risk-based pricing of LMI loans may protect against "adverse selection for the GSEs, as low-risk borrowers find better deals in loans that end up in private-label securitizations (PLS) or on balance sheets," they point out the "destabilizing influences on the FHA book of business that stricter risk-based pricing would cause by virtue of lowering borrowing costs for higher credit-quality borrowers."
FHA is a critical foundation of the affordable housing finance system; more than half of HFA-funded homeownership loans have FHA insurance. It should be strengthened, not undermined.
That means, in part, that FHA should not be solely an option of last resort or the only choice for borrowers of color, especially as they are already "vastly overrepresented in the FHA market," according to the Center for Community Lending.
"This lopsided distribution of loans from FHA relative to the conventional market contributes greatly to the racial wealth gap between Black and non-Hispanic Whites," reports the National Association of Real Estate Brokers, "as FHA loans are, on average, higher cost than those securitized by Fannie Mae and Freddie Mac."
Whether the Trump Administration delivers its plan for reforming the housing finance system in the coming weeks or not, fair access and affordability in the system may be at greater risk than at any time since the beginning of the financial crisis.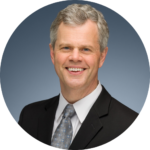 Stockton Williams | Executive Director
---
In This Issue
---
Hamernik Leaving IHDA
Illinois Housing Development Authority Executive Director Audra Hamernik has been named president and CEO of Nevada HAND, the state's largest nonprofit provider of affordable rental housing. She succeeds CEO and founder Mike Mullin, who is retiring at the end of the month. Hamernik will step down from IHDA on August 15 after three years of service. She was also an active member of NCSHA's Board of Directors.
HUD Awards $25 Million to HIV/AIDS Housing Programs; Kentucky HC Among Grant Recipients
HUD announced August 8 it is providing $25 million to assist more than 2,054 low-income persons living with HIV/AIDS over a three-year period. The funding is offered through HUD's Housing Opportunities for Persons with AIDS Program (HOPWA) and will renew HUD's support of 25 local programs in 16 states providing housing assistance and supportive services to secure stable housing for individuals and families at risk of homelessness. The Kentucky Housing Corporation received one of the awards; a complete list of awardees can be found here. The HOPWA program helps persons living with HIV/AIDS enter into housing, access and remain in medical care, and adhere to complex treatment regimens.
NCSHA Working to Address ACC Language in HUD Appropriations Bill
Over the past several weeks, NCSHA has engaged with industry partners and Appropriations Committee staff to ensure that a provision in the House-passed FY 2020 HUD Appropriations bill is not part of the final spending legislation. The problematic language, Section 238, is intended to respond to discrete issues related to public housing Annual Contribution Contracts (ACCs). NCSHA and others believe this language is too broad as currently written and could negatively impact HUD's Performance-Based Contract Administration program, Rental Assistance Demonstration conversions, and the Moving to Work Demonstration. The language could prevent HUD from make necessary changes in these contracts, including minor technical changes with broad support, and even simply renewing contracts. NCSHA encourages Congress to replace Section 238 with language that more narrowly references "public housing" ACCs, thus avoiding unintended consequences for other ACCs. Please contact NCSHA's Althea Arnold for further details, including our talking points on this issue.
FHA Limits Cash-Out Refinancing LTVs
The Federal Housing Administration (FHA) last week issued a Mortgagee Letter reducing the maximum allowable loan-to-value (LTV) and combined loan-to-value (CLTV) ratios for FHA-insured cash-out refinance loans from 85 percent to 80 percent. Cash-out refinancing allows borrowers to replace their mortgages with mortgages for more than they currently owe on their homes. The Mortgagee Letter says HUD is taking this step to better protect the financial health of its Mutual Mortgage Insurance Fund. This change aligns FHA's standards with those of Fannie Mae and Freddie Mac. The lower LTV and CLTV limits will apply to all loans assigned an FHA case number as of September 1, 2019.
HUD Seeking Nominations for 2020 HUD Secretary's Opportunity and Empowerment Award
HUD, in partnership with the American Planning Association, will begin accepting nominations later this month for its annual HUD Secretary's Opportunity and Empowerment Award, which recognizes community planning efforts that have improved the quality of life for low- and moderate-income residents. Nominations should include only projects that have been implemented or completed for a minimum of three years and demonstrate collaborative private and public partnerships. The award recipient will be selected on the basis of planning, results, innovation, equity, and transferability. Entries will be accepted between August 21 and September 6, 2019, until 5:00 pm (CDT).
HUD Holds Conference for State HFAs, Other Counseling Intermediaries
HUD's Office of Housing Counseling on August 7 and 8 held its fifth annual Education and Networking Conference for state HFAs and other HUD-Approved Housing Counseling Intermediaries. Staff from 17 HFAs (21 HFAs currently serve as program intermediaries), as well NCSHA's Greg Zagorski and Glenn Gallo, attended. Among the key discussion topics was how HFAs and other intermediaries can ensure housing counselors in their networks pass HUD's counselor certification exam by the August 1, 2020, deadline. HUD staff specifically praised Colorado Housing and Finance Authority, Pennsylvania Housing Finance Agency, and Virginia Housing for their efforts to incentivize counselors to study for and take the exam. HUD Assistant Secretary for Housing and FHA Commissioner Brian Montgomery delivered opening remarks in which he credited the Housing Counseling program with helping millions of Americans improve their financial health and thanked attendees for their hard work and dedication.
Legislative and Regulatory Activities
NCSHA, State HFA, and Industry Events
August 9 | Deadline for HFAs to complete Factbook surveys
August 12 – 14 | U.S. Bank Home Mortgage HFA Symposium 2019 | Minneapolis, MN
Stockton Williams will speak at this event.
August 13 – 14 | Council of Development Finance Agencies' Intro Tax Credit Finance Course | Detroit, MI
Garth Rieman will speak at this event.
September 4 | HousingIowa Conference | Cedar Rapids, IA
Greg Zagorski will speak at this event.
September 17 – 19 | Kansas Housing Conference | Wichita, KS
Stockton Williams will speak at this event.
September 23 | Discounted Early Registration Deadline and Group Hotel Rate Cutoff | NCSHA Annual Conference & Showplace | Boston, MA
September 25 | WHEDA Conference | Madison, WI
Stockton Williams will speak at this event.
September 26 | 2019 Indiana Housing Conference | Indianapolis, IN
Stockton Williams will speak at this event.
September 30 – October 1 | Southeastern States Housing Conference | Atlanta, GA
Jennifer Schwartz will speak at this event.
October 1 | 2019 Maine Affordable Housing Conference | Augusta, ME
Stockton Williams will speak at this event.
October 19 – 22 | NCSHA Annual Conference & Showplace | Boston, MA