FHFA, Treasury Allow GSEs to Retain Capital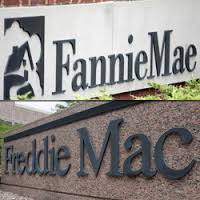 Federal Housing Finance Agency (FHFA) Director Mark Calabria and Treasury Secretary Steven Mnuchin announced earlier today that they have agreed to allow the government-sponsored enterprises (GSEs) Fannie Mae and Freddie Mac to retain additional capital. The agreements amend the Preferred Stock Purchase Agreements (PSPAs) both GSEs entered into with Treasury as a condition for receiving federal assistance in 2008. Since late 2012, the PSPAs have required both Fannie Mae and Freddie Mac to send the net revenue they generate each quarter to the Treasury Department as repayment for the assistance they received. This prevented the GSEs from building capital, which would be necessary to exit conservatorship.
The PSPAs were amended at the end of 2018 to allow the GSEs to each hold onto $3 billion in capital. Many in the housing industry, including Director Calabria, have argued that $3 billion is a wholly inadequate level of capital and that the GSEs remain dangerously over-leveraged.
Under the new agreements, Fannie Mae will be able to keep any net revenue it earns until it has accumulated $25 billion in capital, and Freddie Mac will be able to build up $20 billion in capital. To compensate Treasury for the dividends it would have received absent these modifications, Treasury's liquidation preferences for its Fannie Mae and Freddie Mac preferred stock will gradually increase by the amount of the additional capital reserves until the liquidation preferences increase by $22 billion for Fannie Mae and $17 billion for Freddie Mac.
Calabria has long expressed the position that, should Congress fail to pass housing finance reform, FHFA should act unilaterally to remove the GSEs from conservatorship and allow them to run as private entities. Preparing the GSEs to leave conservatorship is one of his priorities as Director. The Trump Administration's housing finance reform plans, released earlier this month, call for the GSEs to be released as private entities that purchase and guarantee loans from lenders.