NCSHA Identifies $44 Billion in Anticipated Opportunity Zone Investment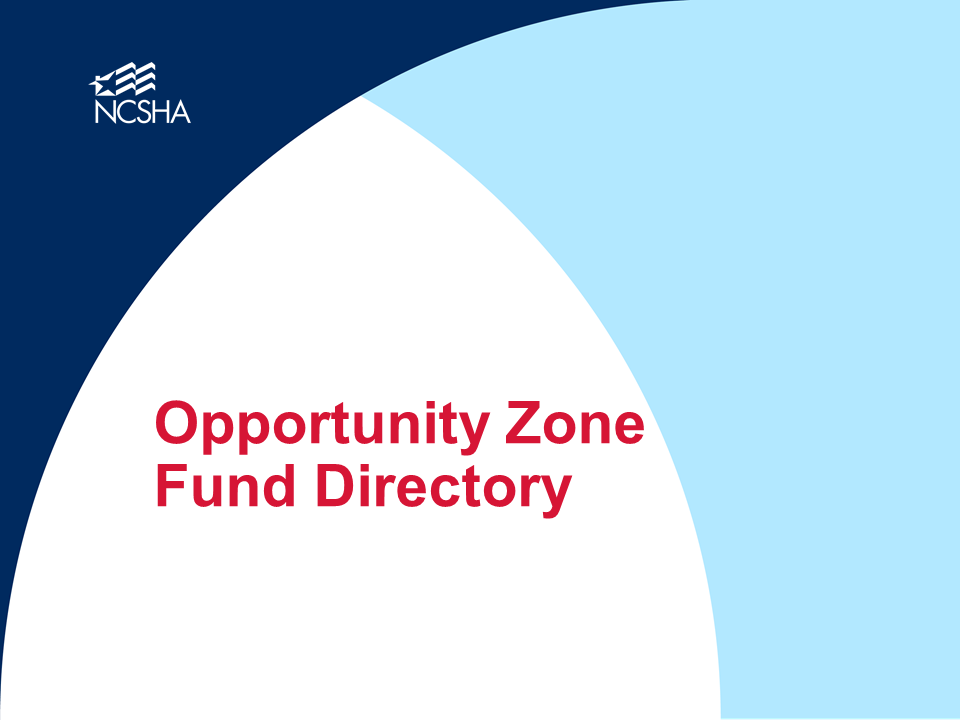 Investment capital targeted to economically distressed communities designated as Opportunity Zones continues to increase, according to analysis of NCSHA's latest Opportunity Zone Fund Directory, released today. The 183 funds listed in the current directory expect to raise more than $44 billion for Opportunity Zone investment, nearly triple the amount projected at the start of the year. The directory's latest edition includes 22 new Opportunity Funds and details on the size and geographic and investment focuses for all funds.
Listed funds range in size from $1 million to $10 billion, with an average fund size of $242 million. Nearly one-third of the funds (58/183) plan to invest nationwide, while the remaining two-thirds (125/183) are targeting specific states or regions. The West/Southwest region continues to experience investment growth, with 9 of the 22 new funds targeting this region, including funds investing in Arizona, California, New Mexico, Texas, Utah, and Washington.
The vast majority of Opportunity Funds (164/183) anticipate investment in some form of commercial real estate, including multifamily residential, student housing, mixed-use, hospitality, or other commercial development. The number of funds planning to invest in community revitalization, affordable housing, or workforce housing is up to 63 percent (115/183), while 54 percent (99/183) plan to invest in economic or small business development, and 23 percent (43/183) plan to invest in infrastructure or renewable energy projects. Nearly all of the 183 funds plan to invest in multiple categories.
NCSHA will continue to update the directory as additional Opportunity Funds are announced. To add a fund to the directory, please complete this form.