19 HFAs Awarded FY 2019 HUD Housing Counseling Grants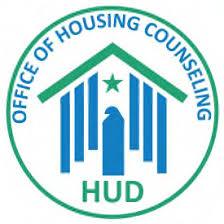 The U.S. Department of Housing and Urban Development (HUD) announced late yesterday the recipients of just over $42 million in Housing Counseling program grants for fiscal year (FY) 2019. HUD's announcement says the funding will go to 207 different housing counseling agencies, including 19 state HFAs who will receive a combined $8.5 million in grants. HUD also released a comprehensive summary of each grant award.
These grants will support programs that provide low- and moderate-income consumers a variety of counseling services, including educating first-time home buyers about their options, helping families secure affordable rental housing, and offering financial literacy training to those who have experienced credit troubles. Many HFAs also offer foreclosure prevention counseling to help struggling borrowers remain in their homes. HFAs often act as HUD counseling intermediaries for their states, partnering with and overseeing locally based organizations to assist low- and moderate-income borrowers in communities throughout their states.
According to a 2017 HUD study, housing counseling can help homeowners who fall behind on their mortgage payments avoid foreclosure, and new home buyers who received housing counseling were more likely to stay current on their mortgage payments. HUD is conducting further research intended to improve the effectiveness of housing counseling and education programs.
Those state HFAs receiving Housing Counseling program grants for FY 2019 include Colorado Housing and Finance Authority, Connecticut Housing Finance Authority, Georgia Department of Community Affairs/Georgia Housing and Finance Authority, Idaho Housing and Finance Association, Indiana Housing and Community Development Authority, Kentucky Housing Corporation, Louisiana Housing Corporation, MaineHousing, Michigan State Housing Development Authority, Mississippi Home Corporation, New Hampshire Housing Finance Authority, New Jersey Housing and Mortgage Finance Agency, New York State Housing and Community Renewal, Pennsylvania Housing Finance Agency, South Dakota Housing Development Authority, Tennessee Housing Development Agency, Virginia Housing, Virgin Islands Housing Finance Authority, and Washington State Housing Finance Commission.
Nearly half of all grant recipients, including 13 HFAs, received an award preference because they will provide housing counseling services to beneficiaries living in designated Opportunity Zones.