NCSHA Washington Report | March 6, 2020
Groundbreakings for new affordable housing are all about optimism and future possibilities. One in Northwest Washington, DC, today triggered a wider range of emotions, because the development of 38 homes for very low-income seniors is called the Todd A. Lee Senior Residences, in memory of the DC Housing Finance Agency CEO and NCSHA Board member who passed away in January.
Todd's memory is also honored by the work his colleagues from around the country come to DC to do starting this weekend at NCSHA's Legislative Conference. In dozens of meetings with their members of Congress next week, the state housing finance agency community will be calling for:
A housing finance system that serves everyone. Recent and pending moves by an alphabet soup of federal agencies — CFPB, FHA, FHFA — threaten to increase mortgage rates, raise costs for lower-income borrowers, and exacerbate minority homeownership gaps. Members of Congress will hear from their state HFAs about the importance of expanding, not constraining, access and affordability in the housing system and ensuring Fannie and Freddie continue to live up to their affordable housing obligations under the law.
More investment in proven programs. With a housing affordability crisis for lower-income renters reaching levels "like nothing that we've seen," in the words of one Harvard researcher, the time is now to put more resources into the Housing Credit by passing the bipartisan and broadly supported Affordable Housing Credit Improvement Act. HFAs will also be talking to their members of Congress about building on the highly successful FHA–HFA Multifamily Loan Risk-Sharing program, which reduces risk and regulation, while making money for the federal government.
A hand up for our lowest-income neighbors. Programs like the HOME housing block grant and the Housing Trust Fund — which are run by the states, serve the neediest renters, and enable development of affordable homes that otherwise could not and would not be built — are more important today than ever. And Congress will hear from HFAs about the urgency of ensuring existing affordable apartments with "project-based" rental assistance continue to get the oversight they need through state administrators, so this critical segment of infrastructure is not lost.
If it sounds like an ambitious agenda, it is. It has to be.
The homeownership gap between non-Hispanic whites and other groups remains huge, despite some recent progress. Roughly 11 million households pay more than half their incomes for rent, and the nation has lost nearly 3 million low-cost rental units in the past 20 years. More than 17 million eligible households in need of rental assistance don't receive any at all.
State HFAs are using their balance sheets and expertise to bring billions of dollars in private capital to the table. Local communities and business leaders of all kinds are making unprecedented efforts.
The federal government needs to show the same kind of commitment.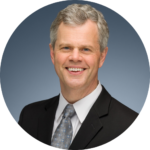 Stockton Williams | Executive Director
Washington Report will return March 20.
---
In This Issue
---
Congress, Administration Ramp Up Coronavirus Response
Today, President Trump signed the Coronavirus Preparedness and Response Supplemental Appropriations Act (H.R. 6074), an $8.3 billion emergency supplemental funding bill to support coronavirus vaccine development, research, and state and local health efforts.
On March 3, HUD sent out a notice encouraging FHA-approved lenders and other stakeholders in FHA transactions, multifamily housing owners and agents, and public housing authorities to make coronavirus and related health information from the Centers for Disease Control and Prevention available to residents and employees, including the following:
House Passes Two Housing Bills
The House this week passed Representative Denny Heck's (D-WA) Yes in My Backyard Act (H.R. 4351), which would require localities receiving CDBG funding to submit a plan to track and report on the implementation of land-use policies that promote housing production. The House also passed the Improving FHA Support for Small Dollar Mortgages Act (H.R. 5931), a bill by Housing Subcommittee Chairman William Lacy Clay (D-MO) and Subcommittee Ranking Member Steve Stivers (R-OH), which would require the Federal Housing Administration to conduct a review of its policies to identify any barriers to supporting mortgages under $70,000 and report to Congress within a year with a plan for removing such barriers. The bills are now with the Senate's Committee on Banking, Housing, and Urban Affairs for consideration.
HOME Coalition Requesting Signatures for $1.5 Billion HOME Funding Request Letter
The HOME Coalition, chaired by NCSHA, is circulating an organizational sign-on letter urging Congress to provide at least $1.5 billion for the HOME Investment Partnerships program in FY 2021. We encourage national, state, and local organizations to sign on to this letter by COB Thursday, March 12. More than 1,600 organizations signed on to the letter last year. If your organization signed on last year and you'd like to be listed again this year, you don't need to sign on again. If you would like to opt out of this letter, please contact Enterprise's Alexander Williams by COB Thursday, March 12.
Carson Defends the Administration's FY 2021 Budget During Appropriations Hearing
HUD Secretary Ben Carson Wednesday appeared before the House Appropriations Subcommittee on Transportation, Housing and Urban Development, and Related Agencies to discuss the Trump Administration's FY 2021 budget request. Much of the hearing was focused on the country's homeless population, with subcommittee Democrats expressing their frustration to Carson about the budget request's lack of funding for programs, including HOME and Housing Choice Vouchers, that they believe to be important for addressing homelessness. Carson defended the administration's budget request throughout the hearing, at one point stating he believes the proposal combines HUD's mission "to provide safe, decent, affordable housing to the American people" with the responsibility the government has to be good stewards of taxpayers' money.
When asked directly to explain the budget's call to eliminate the HOME program by Subcommittee Member Brenda Lawrence (D-MI), Carson said that, while HUD has found the program works, he and the administration believe the federal government should not be responsible for paying for it. Carson implied the HOME program, as well as the Community Development Block Grant program (also eliminated in the budget request), should be replicated and paid for by individual states. You can listen to a recording of the hearing and read NCSHA's analysis of the administration's FY 2021 budget request online.
Walorski, Others Raise Housing During Ways and Means Hearing with Mnuchin
On March 3, Treasury Secretary Steve Mnuchin testified before the House Ways and Means Committee at a hearing on the administration's FY 2021 budget proposal. Representative Jackie Walorski (R-IN), one of the lead sponsors of the Affordable Housing Credit Improvement Act (H.R. 3077), expressed her concern about the affordable housing crisis to Mnuchin and, in particular, highlighted how setting a minimum 4 percent rate for bond-financed Housing Credit properties could help. Mnuchin replied that the administration is very focused on affordable housing and intends to work with Congress on housing finance reform. He noted that he has been hearing about the need for a minimum 4 percent Housing Credit rate and said he would look forward to working with the congresswoman on the issue. Representatives Jimmy Panetta (D-CA), Mike Thompson (D-CA), and Dwight Evans (D-PA) all expressed concerns about the housing crisis and the administration's proposed cuts to HUD funding. In response, Mnuchin continued to emphasize his commitment to housing finance reform.
IRS Issues 2020 Population Figures for Private Activity Bond and Housing Credit Volume Caps
On March 2, the IRS issued Notice 2020-10 providing the 2020 resident population figures needed to determine the total volume caps available to states for both tax-exempt private activity bonds (PABs) and the Housing Credit. Last November, IRS issued Revenue Procedure 2019-44, which establishes the PAB volume cap at the greater of $105 per capita or $321,775,000 and the Housing Credit volume cap at the greater of $2.81 per capita or $3,217,500.
HUD Publishes Guidance on Subsidy Layering Reviews for Project-Based Voucher Properties
HUD recently released updated administrative guidelines describing how to apply its subsidy layering process to project-based voucher (PBV) assistance and to mixed-finance properties that may or may not include PBV assistance. The notice explains HUD's expectations regarding cash flow, debt coverage ratios, net operating income, and operating expense trending requirements.
Federal Highway Administration-Proposed Uniform Relocation Act Changes Maintain Exemption for Housing Credit Properties
The Federal Highway Administration (FHWA) late last year published a notice of proposed rulemaking to modify its regulations for the Uniform Relocation Assistance and Real Property Acquisition Policies Act (URA), intending to bring the regulations in line with the Moving Ahead for Progress in the 21st Century Act, which Congress passed in 2012, as well as to modernize and clarify aspects of the regulations. URA regulations primarily impact transfers from the government to property owners whose real estate is acquired for federal projects. The regulations establish the framework for compensation and protections for individuals displaced due to federal acquisitions.
The Housing Credit has never been subject to the URA, as it is not considered to be federal financial assistance. However, FHWA notes in the proposed rule that it has received numerous questions about URA's application to the Housing Credit. FHWA proposes clarifying the definition of federal financial assistance to state specifically that the Housing Credit, other tax credits, down payment assistance, and certain other activities are not federal financial assistance and therefore not covered by the URA.
Bollinger Foundation Accepting Applications for Education Scholarships
The Bollinger Foundation is a nonprofit charitable organization established to help families that have experienced the death of a parent employed in the housing and community development field. The foundation provides financial assistance, usually in the form of education help. It has awarded more than $1.1 million in scholarships and helped more than 150 families. Nominations of eligible families are being accepted through May 1.
Legislative and Regulatory Activities
NCSHA, State HFA, and Industry Events
Back to NCSHA Washington Report
Only members receive NCSHA Blog and Washington Report.