NCSHA Washington Report | September 27, 2019
Whether you think Amazon, Microsoft, Facebook, Google, and Airbnb have gotten too much credit or not enough for recent commitments that exceed $2 billion combined for affordable housing and homelessness efforts, mainly in Seattle and San Francisco, their pledges are only the splashiest in what looks like a rising tide of business leadership on the housing affordability crisis.
In Charlotte a "wave of donations" from civic leaders has eclipsed a $50 million goal and "means that more than $250 million in public and private money has been committed since 2018," the Charlotte Observer reported earlier this month. The Washington Housing Initiative has raised more than $90 million for a loan fund and related community services in the District of Columbia.
The Austin Housing Conservancy has secured commitments from about 25 investors to acquire and preserve the affordability of apartments that are home to more than 1,200 people. The Twin Cities Naturally Occurring Affordable Housing Impact Fund has raised $32.5 million so far, mostly from Minnesota companies and foundations (and Minnesota Housing).
It's not just financial institutions. A sandwich shop donated land to the Charlotte effort.
Yesterday in Indianapolis — where local leaders recently launched a $15 million fund to preserve affordable housing along transit lines, following the success of similar vehicles in Denver and the Puget Sound and San Francisco Bay areas — Indiana HCDA announced plans to co-invest in workforce housing initiatives with an industrial machine supplier, a medical device manufacturer, a nonprofit health system, and a resort in four different communities in the state.
"By participating in this new program, these organizations further prove how important housing is in attracting and retaining talent," said Indiana Lieutenant Governor Suzanne Crouch (R).
Affordable housing is a tough business for anyone — it was reported this week that a once-promising Dallas initiative may have stalled — and nobody should expect that the private sector alone can solve a problem as massive as the affordability crisis. But business leaders appear ready to do more, if approached the right way.
Chicago executive and civic leader King Harris, chairman of Illinois HDA, offered this advice from experience in a Brookings Institution essay last year:
"[W]hen you are able to target leaders who are receptive to the conversation, and you present them with information that resonates with their experience and the needs of their workforce, you may find yourself with some new, strong allies … You never know which CEO is going to be your region's next housing advocate!"
There's evidence that business leaders are feeling greater pressure to take on what they see as society's most pressing problems.
It's up to us to make sure housing is on their list.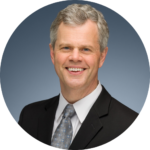 Stockton Williams | Executive Director
---
In This Issue
---
Natarajan Named CEO of Connecticut Housing Finance Authority
The Board of Directors of the Connecticut Housing Finance Authority (CHFA) has appointed Nandini Natarajan as Chief Executive Officer, effective November 1. She comes to CHFA after serving as Chief Financial Officer of the Illinois Housing Development Authority (IHDA). Previously, Ms. Natajaran was a financial advisor with Caine Mitter & Associates in New York. The Illinois Housing Development Authority wishes Ms. Natarajan well in her new position.
Housing and Development Services, Lakeview Loan Servicing Join NCSHA Leadership Circle
NCSHA welcomed Housing and Development Services and Lakeview Loan Servicing as members of its distinguished Leadership Circle this week. Housing and Development Services — through its two divisions, Housing and Development Software and eHousingPlus — is a leading provider of innovative software solutions for the affordable housing industry. Lakeview Loan Servicing is the country's fourth largest mortgage loan servicer, expanding access to homeownership for low- and moderate-income borrowers and first-time buyers through its HFA partnerships.
Senate Passes Continuing Resolution to Extend Federal Funding
The Senate on Thursday approved by a vote of 82 to 15 the House-passed continuing resolution (CR) to extend funding for all federal programs through November 21. Congress must approve and the President must sign a CR or other funding legislation to avoid a government shutdown when FY 2020 begins on October 1, because it has not yet enacted any FY 2020 appropriations bills. President Trump is expected to sign the CR before the October 1 deadline. If enacted, the CR will provide Congress and the Administration more time to negotiate final FY 2020 spending bills.
HUD Publishes 2020 Housing Credit DDAs, QCTs
This week, HUD published its annual lists of metropolitan and non-metropolitan areas that qualify as either Qualified Census Tracts (QCTs) or Difficult Development Areas (DDAs) for purposes of the Housing Credit program. Properties located in these areas are eligible for up to a 30 percent basis boost if they receive an allocation of Credits after December 31, 2019, or for purposes of bond-financed properties, if bonds are issued and the project is placed in service after December 31, 2019.
DDAs are areas with high construction, land, and utility costs relative to area median gross income (AMGI), and QCTs are areas where either 50 percent or more of the households have an income less than 60 percent of AMGI or at least 25 percent of the population is below the federal poverty level. The Federal Register Notice accompanying the lists explains the methodology HUD uses to designate QCTs and DDAs, as well as the eligibility rules for properties in areas that lose the QCT or DDA designation in subsequent years.
FHFA Opens Registration for Duty-to-Serve Listening Sessions
The Federal Housing Finance Agency (FHFA) has opened registration for its upcoming listening sessions on Fannie Mae's and Freddie Mac's Duty-to-Serve plans for 2021 – 2023. Senior staff from Fannie Mae, Freddie Mac, and FHFA will be present at each listening session to get input from stakeholders on what should be included in these plans. The sessions will be held November 19 in St. Louis, MO; November 21 in Los Angeles, CA; December 2 at FHFA's headquarters in Washington, DC; and December 11 in a virtual session via webinar. Registration is free.
NCSHA has registered for the December 2 session and intends to speak on how Fannie Mae and Freddie Mac can design their Duty-to-Serve plans to expand their affordable housing partnerships with HFAs.
HUD Announces Family Self-Sufficiency Technical Assistance for Multifamily Owners/Agents
HUD's Office of Multifamily Housing recently announced it would provide up to nine months of individualized technical assistance to select assisted multifamily housing owners and management agents to help launch the Family Self-Sufficiency program (FSS) at their properties. FSS is an employment and savings incentive program for Housing Choice Voucher participants, public housing residents, and families in properties with project-based rental assistance. Interested owners and agents must respond to HUD's Request for Interest and submit a short application by October 8.
House Housing Subcommittee, GAO Examine FHA Reverse Mortgage Program
The House Financial Services Housing and Insurance Subcommittee on Wednesday held a hearing on the Federal Housing Administration's (FHA) Home Equity Conversion Mortgage (HECM), or reverse mortgage, program. FHA's HECM program has come under scrutiny as FHA has said its heavy losses are a threat to the Mutual Mortgage Insurance Fund, which insures FHA's reverse mortgage and home purchase loans. Subcommittee members expressed concern about the program's performance, inadequate consumer protections, and high foreclosure rates. That same day, the Government Accountability Office released its own report on the HECM program that faulted HUD for insufficient monitoring and oversight of the program.
Legislative and Regulatory Activities
NCSHA, State HFA, and Industry Events
September 30 – October 1 | Southeastern States Housing Conference | Atlanta, GA
Jennifer Schwartz will speak at this event.
October 1 | 2019 Maine Affordable Housing Conference | Augusta, ME
Stockton Williams will speak at this event.
October 19 – 22 | NCSHA Annual Conference & Showplace | Boston, MA
October 23 – 24 | Affordable Housing Investors Council's 2019 Fall Affordable Housing Summit | Nashville, TN
Jennifer Schwartz will attend.
October 28 | National Affordable Housing Management Association's Fall Conference | Washington, DC
Jennifer Schwartz will speak at this event.
October 29 – 30 | South Dakota Housing Development Authority Annual Housing Conference | Pierre, SD
Stockton Williams will speak at this event.
November 20 – 22 | Virginia Governor's Housing Conference | Hampton, VA
Stockton Williams will speak at this event.
Back to NCSHA Washington Report
---
Only members receive NCSHA Blog and Washington Report.