NCSHA Washington Report | January 10, 2020
One of the more positive trends of the 2010s that should accelerate in the years ahead is the interest of major health care industry players in pitching in on the housing affordability crisis.
The past decade saw multi-hundred-million-dollar commitments to housing from major health insurers such as Anthem, Kaiser Permanente, and UnitedHealth and significant investments by many other smaller insurers.
Fourteen large hospitals and health systems "representing the largest private-sector employers in California, New York, Massachusetts, Utah, and Wisconsin" recently pledged $700 million for housing over five years. The network wants to establish among health systems "an institutional priority to improve community health and well-being by leveraging all their assets, including hiring, purchasing, and investment for equitable, local economic impact."
A national survey of nonprofit hospitals by the Urban Institute found: "Almost all hospitals in our study believe housing is a fundamental resource that can support the health and well-being of people and communities, and about half think the health care sector should be involved in developing housing or providing rental assistance."
Among state housing finance agencies, the leader in capitalizing on this trend is the New Jersey HMFA, which is working with six hospitals, and counting, supporting housing development initiatives in which both parties put up funding. Shelterforce interviewed agency executive director Chuck Richman last fall:
"[I]nterest in the program has been remarkably strong. "The hospital CEOs absolutely recognize that they are an anchor institution and have a responsibility to give back. We heard that repeatedly," says Richman. "Now that they have a partner in HFMA to share that responsibility, they've jumped at it. I've been in rooms where CEOs turned to staff and said, 'Let's make this happen.'"
For all the progress, there are major challenges to hospitals getting into the housing business. Chief among them: "[H]ospitals lack capital to make major investments on their own in social determinants of health, and the financial ROI for such programs doesn't accrue to the hospitals," according to one analyst.
Organizations like the Center for Community Investment (CCI) are emerging to help health care institutions understand and act on affordable housing opportunities. "We want them to get beyond the details and intricacies of a particular transaction to think about what it takes to move affordable housing in proportion to the size of the need," CCI executive director Robin Hacke says.
It's an open question whether federal policy will evolve in the 2020s to drive more innovation at the nexus of health care and housing affordability. Hopes that pilot programs several states developed with HHS during the last decade to use Medicaid funds for housing services would lead to further integration have not materialized.
This week, the Department of Health and Human Services named a new director for the Center for Medicare and Medicaid Innovation, Brad Smith, whose background includes starting a company that provides home-based advanced illness care. As a senior advisor to HHS Secretary Azar, Smith could be in positon, with our help, to forge new health and housing connections.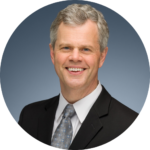 Stockton Williams | Executive Director
Washington Report will return January 24.
---
In This Issue
---
DCHFA Executive Director Todd Lee Mourned
Todd A. Lee, Executive Director and CEO of the District of Columbia Housing Finance Agency and NCSHA Board Director, passed away on January 1. Lee took the helm of DCHFA in April 2016, and under his leadership more than $1 billion have been invested to create and preserve affordable housing and support homeownership opportunities in the District of Columbia. Lee was elected to the NCSHA Board of Directors in 2018 and 2019 and served on the 2019 Strategic Planning Task Force. Before joining DCHFA, Lee spent 15 years with Fannie Mae, where he served as vice president for multifamily equity in the Multifamily Division's community investments unit. The thoughts and prayers of the entire state housing finance agency community are with the Lee Family and the DCHFA staff. Read NCSHA's statement.
HUD Proposes Rewrite of Affirmatively Furthering Fair Housing Rule
On January 7, HUD released a pre-publication copy of its proposed rule to replace the Affirmatively Furthering Fair Housing (AFFH) rule, published in 2015, which Secretary Carson suspended in 2018. The proposed rule shifts focus from data-based planning efforts to further fair housing to actions jurisdictions can take to increase "fair housing choice," which HUD defines as allowing "individuals and families to have the opportunity and options to live where they choose, within their means, without unlawful discrimination related to race, color, religion, sex, family status, national origin, or disability." HUD envisions instituting a system that would use publicly available metrics to score and rank similarly situated CDBG-receiving jurisdictions that submit a Consolidated Plan in the same year. Jurisdictions that score well or show significant improvement could receive rewards, which may include preference points on Notices of Funding Availability, other additional program funds to which HUD may have access due to reallocations of recaptured appropriated funds, or forms of regulatory relief. Jurisdictions that score poorly could face penalties if HUD determines they are not meeting their AFFH obligations.
NCSHA will submit comments on behalf of all HFAs. If you have input for NCSHA to consider, please send it to Jennifer Schwartz by March 20. Comments will be due to HUD 60 days after the rule's formal publication in the Federal Register. For more information, see our blog.
HUD Awards Nearly $80 Million to Help Families Reach Self-Sufficiency
HUD on December 31 awarded more than $79 million to nearly 700 public housing agencies (PHAs) — including HFAs in Alaska, Idaho, Maine, Michigan, New Hampshire, New York, Oklahoma, Rhode Island, Tennessee, and Vermont — to help families reach self-sufficiency. These FY 2019 grants are made through HUD's Family Self-Sufficiency (FSS) program, a voluntary program through which PHAs, including HFAs, support the salaries and training needs of FSS program coordinators who help participating HUD-assisted families increase their earnings and build financial capacity. More than 90 percent of the FY 2019 FSS awards are to PHAs with units in Opportunity Zones.
House Financial Services Committee to Hold CRA Hearings in January
On January 4, House Financial Services Committee Chairwoman Maxine Waters (D-CA) announced the Subcommittee on Consumer Protection and Financial Institutions will convene a January 14 hearing on "The Community Reinvestment Act: Reviewing Who Wins and Who Loses with Comptroller Otting's Proposal" and a January 29 hearing on "The Community Reinvestment Act: Is the OCC Undermining the Law's Purpose and Intent?" The hearings will be broadcast live on the committee's website.
Appeals Court Dismisses Fair Housing Case Against Treasury, OCC
The Fifth Circuit United States Court of Appeals on December 30 upheld an earlier district court ruling in favor of the U.S. Department of the Treasury (Treasury) and Office of the Comptroller of the Currency (OCC) in a case brought against Treasury and OCC by the Inclusive Communities Project (ICP). ICP had argued that Treasury and OCC had failed to regulate the Housing Credit program to uphold the Fair Housing Act's requirement to affirmatively further fair housing. The appeals court found that ICP lacked standing to pursue claims against both OCC and Treasury and dismissed the case. ICP sued the Texas Department of Housing and Community Affairs in a separate case that went to the U.S. Supreme Court in 2015 and was remanded and ultimately dismissed in 2016.
Administration Announces February 10 Budget Release
The Trump Administration announced this week that it will release its Fiscal Year 2021 budget on February 10. The annual President's Budget lays out the administration's program funding, tax, and policy requests for the upcoming fiscal year. Lawmakers, who have largely rejected the Trump Administration's proposed cuts to affordable housing programs in the last three budgets, will use the FY 2021 budget to inform hearings this spring when agency officials testify on their funding needs and priorities.
NCSHA in the News
Developing affordable housing isn't easy. The story of this Oakland complex shows what it takes. (Public Source)
Federal Appeals Court Dismisses LIHTC Case (Novogradac Blog)
Legislative and Regulatory Activities
NCSHA, State HFA, and Industry Events
January 12 – 17 | NCSHA's HFA Institute 2020 | Washington, DC
January 29 – 30 | Affordable Housing Tax Credit Coalition Annual Conference | Laguna Beach, CA
Jennifer Schwartz will speak at this event.
February 6 | National Association of Realtors Policy Forum on Housing Affordability | Washington, DC
Stockton Williams will speak at this event.
February 26 | National Housing and Rehabilitation Association Annual Meeting | Palm Beach, FL
Stockton Williams will speak at this event.
March 9 – 11 | NCSHA Legislative Conference | Washington, DC
Back to NCSHA Washington Report
Only members receive NCSHA Blog and Washington Report.