NCSHA Washington Report | January 24, 2020
The laser focus of Fannie Mae and Freddie Mac's powerful regulator, the Federal Housing Finance Agency, on moving the companies out of federal conservatorship continues to put pressure on the housing system's ability to serve lower-income households.
The GSEs' pointed to FHFA's proposed new rules for their capital requirements, now set to be re-issued later this year, as a reason for curtailing their targeted lending efforts through state HFAs and bank originators in 2019. And FHFA Director Mark Calabria recently "hinted" his interest in shrinking the GSE footprint — a stated priority of the Trump Administration — which could decimate the companies' capacity to meet their affordable housing responsibilities.
Now, FHFA is suggesting it may force Fannie and Freddie to reduce their use of "specified" loan pools for their mortgage-backed securities (MBS) and rely more instead on large, multi-lender pools. Such a move could constrict the flow of affordable mortgage financing from state HFAs and others.
HFAs' abilities to securitize their tax-exempt, bond-backed loans with Fannie and Freddie securities or sell those securities themselves in the secondary market both rely heavily on the use of specified pools, leading directly to lower rates for borrowers, wider availability of down payment assistance, and more efficient uses of HFA resources.
Forcing more HFA loans into multi-issuer pools would lead to less HFA financing overall, which in 2018 accounted for $27 billion and funded 150,000 affordable home mortgage loans to borrowers with an average income of $60,000. The vast majority were first-time homebuyers and 30 percent were households of color.
We have formally conveyed NCSHA's strong objections to FHFA — and we aren't alone.
A Wells Fargo Securities research note asserts, "[D]espite FHFA's positive intentions, the proposal is likely to have unintended consequences, hurt the MBS market on multiple fronts, decrease investor confidence, and subsequently drive mortgage rates higher for mortgage borrowers.
Urban Institute researchers argue FHFA "runs the risk of creating a problematic dynamic, giving lenders additional incentive to churn their borrowers, and all but preventing Fannie, Freddie, and investors from doing anything about it." They point to a worrisome potential parallel in the recent incidence of some FHA borrowers paying higher rates than they should because their loans are part of large multi-issuer pools with other loans (from the Veterans Administration) that prepay faster.
NCSHA, bank and securities industry trade associations, and the National Association of Home Builders have come together to "strongly urge FHFA to abandon the proposed mandate for a high share of loans to be securitized in multi-issuer pools." Such a move "could lead to a reduction in access to credit, putting homeownership out of reach for many Americans."
We disagree with The Economist's contention the housing system in the U.S. and other wealthy countries is "a rotten edifice" that should be torn down. Better that it should be renovated, with more, not fewer, opportunities for lower-income families to enter.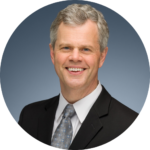 Stockton Williams | Executive Director
---
In This Issue
---
Donald Appointed DCHFA Interim Executive Director
The Board of Directors of the District of Columbia Housing Finance Agency (DCHFA) has appointed Christopher Donald as interim executive director following the untimely death of Executive Director and CEO Todd Lee on January 1. Donald has led the agency's multifamily lending and neighborhood investments division for four years, first as its director and currently as the senior vice president. Before joining DCHFA, Donald served as principal and co-founder of The Leidesdorff Group, a diversified real estate advisory firm focused on the regeneration of urban communities in the Mid-Atlantic region. Donald has nearly 20 years of experience in real estate finance, community building, project development, land entitlement, and construction.
Housing Credit Legislation Surpasses 200 House Cosponsors
Support for the Affordable Housing Credit Improvement Act (H.R. 3077) continues to grow with 207 members of the House of Representatives now signed on as cosponsors (134 Democrats and 73 Republicans). Since the start of the new year, nine members have cosponsored the bill. Senate cosponsorship remains at 38. The next major milestone is 218 House members — half of the members in that chamber. Please keep reaching out to any holdouts in your delegations, and let Jennifer Schwartz know about your efforts and how NCSHA can help.
FHA Announces New Deputy Assistant Secretary for Single-Family Housing
The Federal Housing Administration Wednesday announced Joseph Gormley as deputy assistant secretary for the Office of Single-Family Housing, effective January 21. Gormley has been at HUD since 2017, most recently serving as chief of staff to Assistant Secretary for Housing and Federal Housing Commissioner Brian Montgomery. He replaces former Deputy Assistant Secretary Gisele Roget, who left HUD in November 2019.
HUD Announces Homeless Assistance Grant Awards
On January 14, HUD announced nearly $2.2 billion in grants to support local and state homeless assistance programs across the nation. According to HUD's press release, these FY 2019 Continuum of Care grants will provide critically needed support to approximately 6,593 programs, serving individuals and families experiencing homelessness. This is the first of two announcements of FY 2019 Continuum of Care awards. Click here for the complete list of all state and local homelessness projects awarded.
Heck Introduces Housing Trust Fund Expansion Bill
Representative Denny Heck (D-WA) on January 14 introduced the Fulfilling the Promise of the Housing Trust Fund Act (H.R. 5599), legislation that, if enacted, would significantly expand the national Housing Trust Fund (HTF). House Housing Subcommittee Chairman William Lacy Clay (D-MO) and Representatives Earl Blumenauer (D-OR) and Ed Perlmutter (D-CO) joined Heck as original co-sponsors. In 2011, the GSEs were required to increase their guarantee fees for 10 years to create extra profits that would go to reduce the federal deficit. This bill preserves the guarantee fee increase but directs the proceeds to the HTF, potentially increasing funding by billions of dollars every year.
House Passes VASH Bill, Holds VASH Hearing
The House of Representatives on January 15 advanced the Veteran HOUSE Act of 2020 (H.R. 2398) by a vote of 362–31. If enacted, the bill would expand the HUD–Veterans Affairs Supportive Housing (HUD–VASH) program to allow veterans who have received "other than honorable" military discharges to participate. This expansion could provide permanent supportive housing assistance for an additional 1,000 veterans experiencing chronic homelessness. The bill will now move to the Senate for consideration.
The day before the House passed this bill, the House Committee on Veterans' Affairs Subcommittee on Economic Opportunity held a hearing, "Making HUD-VASH Work for All Veteran Communities." The program has successfully reduced the number of veterans experiencing homelessness since it began in 2008, but today more than 14,000 HUD–VASH vouchers currently are going unused, while at least 37,000 veterans are experiencing homelessness across the country. Witnesses identified the lack of affordable homes as a major reason. Dr. Keith Harris, national director of clinical operations at the VA Homeless Program Office, explained that VA case management vacancies also are impacting voucher utilization. Harris spoke at NCSHA's HFA Institute later in the week, highlighting how HFAs and public housing authorities could project base HUD–VASH vouchers to help meet the need.
Appropriators Send USICH Message on Homeless Programs
House and Senate Transportation, Housing, and Urban Development Appropriations Subcommittee leadership on January 10 sent a letter to Dr. Robert Marbut, the new head of the U.S. Interagency Council on Homelessness (USICH), urging him to commit to the Housing First approach. Senate Appropriations THUD Subcommittee Chairwoman Susan Collins (R-ME), Ranking Member Jack Reed (D-RI), House Appropriations THUD Subcommittee Chairman David Price (D-NC), and Ranking Member Mario Diaz-Balart (R-FL) highlighted in the letter the successes of Housing First, stating it "is an approach that has received bipartisan support over the past decade, and members of both sides of the aisle can attest to the reduction of homelessness in their communities through the application of this approach."
Opportunity Starts at Home Coalition Holds Congressional Briefing
The Opportunity Starts at Home campaign on January 14 hosted a congressional briefing on Capitol Hill to discuss two major bipartisan housing bills recently introduced in the Senate. The Eviction Crisis Act (S. 3030), introduced by Senators Michael Bennet (D-CO), Rob Portman (R-OH), Sherrod Brown (D-OH), and Todd Young (R-IN), would create new tools to tackle evictions, including an Emergency Assistance Fund to provide direct financial assistance to help families remain stably housed during unforeseen economic shocks. The Family Stability and Opportunity Vouchers Act (S. 3083), introduced by Young and Senator Chris Van Hollen (D-MD), would create 500,000 new housing vouchers specifically designed to help families with young children access neighborhoods of opportunity with high-performing schools, strong job prospects, and other crucial resources. More than 100 congressional staffers and advocates attended the briefing.
House Subcommittee Holds Hearing on Proposed CRA Regulations Rewrite
On January 14, the House Subcommittee on Consumer Protection and Financial Institutions held a hearing on "The Community Reinvestment Act: Reviewing Who Wins and Who Loses with Comptroller Otting's Proposal." Witnesses Gerron Levi, director, policy and government affairs, National Community Reinvestment Coalition; Eric Rodriguez, senior vice president, policy and advocacy, UnidosUS; Paulina Gonzalez-Brito, executive director of the California Reinvestment Coalition; and Hope Knight, president and CEO, Greater Jamaica Development Corporation, strongly criticized the proposed rule issued recently by the Office of the Comptroller of the Currency and the Federal Deposit Insurance Corporation. Democratic subcommittee members also were critical of the proposal, while most Republican members made more favorable comments.
House Financial Services Committee Holds Hearing on Homelessness and Affordable Housing
On January 14, the House Financial Services Committee held a full committee hearing: "On the Brink of Homelessness: How the Affordable Housing Crisis and the Gentrification of America Is Leaving Families Vulnerable." Witnesses included Karen Chapple, professor and chair of the Department of City and Regional Planning at the University of California, Berkley; Matthew Desmond, professor of sociology at Princeton University, director of Eviction Lab, and author of Evicted: Poverty and Profit in the American City; Priya Jayachandran, CEO and president of the National Housing Trust; Jeffrey Williams, a tenant advocate from Richmond, VA; and Michael Hendrix, director of state and local policy at the Manhattan Institute.
Novogradac Accepting Nominations for 2020 Journal of Tax Credit Awards
The application period for the 2020 Novogradac Journal of Tax Credit Awards is now open. These awards honor the accomplishments and outstanding work of individuals in community development, affordable housing, and historic preservation. Submissions will be accepted through June 1 in the following categories: Qualified Low-Income Community Investment of the Year, Developments of Distinction, and Historic Rehabilitation. For additional information, visit Novogradac's website.
Legislative and Regulatory Activities
NCSHA, State HFA, and Industry Events
January 29 – 30 | Affordable Housing Tax Credit Coalition Annual Conference | Laguna Beach, CA
Jennifer Schwartz will speak at this event.
January 31 | Harvard's Joint Center for Housing Studies Release of America's Rental Housing 2020 | Minneapolis Federal Reserve, live stream
February 6 | National Association of Realtors Policy Forum on Housing Affordability | Washington, DC
Stockton Williams will speak at this event.
February 10 | Discounted Early Registration Deadline and Hotel Group Rate Cutoff | NCSHA Legislative Conference
February 26 | National Housing and Rehabilitation Association Annual Meeting | Palm Beach, FL
Stockton Williams will speak at this event.
March 9 – 11 | NCSHA Legislative Conference | Washington, DC
March 17 – 18 | Nebraska 2020 Housing Innovation Marketplace | La Vista, NE
Jennifer Schwartz will speak at this event.
March 18 | Ohio Housing Finance Agency Board Retreat | Columbus, OH
Jennifer Schwartz will speak at this event.
Back to NCSHA Washington Report
Only members receive NCSHA Blog and Washington Report.