NCSHA Washington Report | March 27, 2020
Congress' historic, admirable, and necessary work this week to inject $6.5 trillion or more into the U.S. economy is widely labeled "economic stimulus," but a few Politico reporters argue the 880-page CARES Act is really a "disaster aid bill."
"And this time, the disaster is just starting to unfold. It's as if Congress is sending money to the coast just as the hurricane is reaching the shore, because the levees are already breaking."
Much more federal support is needed ― now in fact ― to bolster the affordable housing system, which, while not yet facing disaster, is bracing for waves of financial stress that soon enough could overwhelm it.
One wave is the looming liquidity crisis for mortgage servicers, which include 22 HFAs. Forbearance policies put in place by federal regulators and augmented in the CARES Act to provide deserved relief to homeowners who, through no fault of their own, cannot make their next mortgage payments may leave servicers "on the hook for payments of at least $75 billion and as much as $100 billion or more," according to the Mortgage Bankers Association.
As mission-based, quasi-public organizations subject to state law and regulation, some state HFAs are more limited than other servicers in their ability to access conventional liquidity facilities. At the same time, state HFAs are servicing loans ― many FHA- or USDA-insured and Ginnie Mae-guaranteed ― that serve the most economically vulnerable homeowners and communities. HFAs' large portfolios of Fannie- and Freddie-backed loans are similarly targeted. We're engaging with Ginnie, the GSEs, and their regulator on short- and longer-term solutions.
Multifamily rental apartments also face a liquidity crunch exacerbated by well-intentioned forbearance measures. For many, limited reserves may soon fall short of what's required to pay the lenders and investors that financed their properties, including many state HFAs. And again, state HFA-financed affordable apartments make wide use of FHA and USDA mortgage insurance, so a federal solution is all the more needed, fast.
To Congress' credit, the CARES Act does provide a significant amount of emergency housing assistance through increases to a number of HUD programs that in normal times would be extraordinary. The bill also creates a new Federal Reserve facility to buy state and local debt, including HFA housing bonds. This groundbreaking policy change was needed to restart a municipal bond market that had been moribund for two weeks as a result of selloffs "worse for the market than the aftermath of September 11 and the 2008 financial crisis combined."
State HFAs, which worked with public finance and securities industry leaders and senators from both parties to include this feature in the bill, may yet need more targeted Fed support in the coming months, along with support from FHFA for their affordable housing MBS. We're developing proposals in those areas as well. While noting the challenging environment and potential risks ahead, Moody's this week reported, "HFAs are well positioned to operate in this low interest rate environment and are able to absorb potential hits to revenue and liquidity shocks from the impact of the coronavirus on the economy."
That's essential. For much of the affordable housing in this country, state HFA financing is not just the liquid, it's the oxygen, too.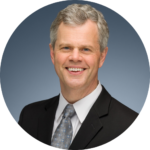 Stockton Williams | Executive Director
---
In This Issue
---
Senate, House Pass Coronavirus Relief Legislation
The Senate passed unanimously late on March 25 the Coronavirus Aid, Relief, and Economic Security (CARES) Act, after reaching agreement among Democratic, Republican, and White House negotiators. The House passed the bill this afternoon. President Trump has said he will sign it. The comprehensive legislation includes many programs and provisions to provide relief to individuals, businesses, and state and local governments affected by the coronavirus.
NCSHA's updated bill summary describes the housing-specific provisions in the bill, including supplemental appropriations for HUD programs, increased liquidity for state and local municipal bond issuers, and forbearance for homeowners and multifamily properties. The bill also gives the HUD Secretary broad authority to waive existing regulations for certain HUD programs if necessary.
NCSHA Calls on Treasury, IRS to Relax Housing Credit Deadlines, Other Rules During COVID-19 Pandemic
This week, NCSHA sent the Internal Revenue Service and U.S. Department of the Treasury a letter urging them to establish emergency measures related to the Housing Credit in light of the disruption to the program caused by the COVID-19 pandemic. NCSHA urges IRS and Treasury to extend, by one year, specific program deadlines and establish a temporary moratorium on inspections, among other accommodations. For more information, see our blog and contact Jennifer Schwartz or Jim Tassos with questions.
NCSHA Submits HFA Servicing Concerns, Recommendations to Ginnie Mae
On Wednesday, NCSHA sent Ginnie Mae a letter urging it to help state HFA issuers of Ginnie Mae securities meet their pressing liquidity needs due to COVID‐19. Because HFAs must advance principal and interest payments, even if not received from homeowners, to investors and comply with Ginnie Mae loan buy-back requirements, large amounts of longer-term capital or special relief may be required. NCSHA proposed Ginnie Mae make available to all HFAs programs that generally apply only to presidentially-declared disaster areas and modify those programs to expedite implementation and address HFA-specific concerns. While NCSHA supports industry-wide efforts to provide liquidity to servicers, the mission and structure of state HFAs demand a more targeted approach.
NCSHA COVID-19 Webpage Includes HFA Policies in Response to Pandemic
In addition to the federal and state resources NCSHA is compiling on its COVID-19 Resources and Updates page, we are posting state housing finance agency documents showing how HFAs are adapting their policies to address the situation. We encourage HFAs to continue sending NCSHA any documents released about policies and processes developed in response to the COVID-19 situation, including guidance for partners, announcements of new inspection processes, and notices of closures. Please send documents to share to Stephanie Romanoff for posting.
Congress, NCSHA Push for Housing Assistance Fund
While it was not included in the third coronavirus relief legislative package passed by Congress, support is growing for the creation of a Housing Assistance Fund that would provide resources to state HFAs to help them assist struggling homeowners avoid home mortgage default and foreclosure. The Housing Assistance Fund, championed by Senators Sherrod Brown (D-OH) and Jack Reed (D-RI) and Representative David Scott (D-GA), would provide $35 billion to state HFAs, allocated according to a formula that considers state unemployment rates relative to the national unemployment rate. Each state would receive no less than $125 million. HFAs could use the funding to provide mortgage payment assistance; financial assistance to allow borrowers to reinstate their mortgages after a forbearance; utility payments; and other assistance to prevent eviction, mortgage delinquency or default foreclosure, or loss of utility services. NCSHA will continue to push for the establishment of the Housing Assistance Fund in future legislative vehicles addressing COVID-19 response and recovery. Learn more in our blog.
Legislative and Regulatory Activities
NCSHA, State HFA, and Industry Events
May 20 – 22 | American Bar Association Forum on Affordable Housing and Community Development Law Annual Conference | Washington, DC
Jennifer Schwartz will speak at this event.
June 2 – 5 | NCSHA's Housing Credit Connect 2020 | St. Louis, MO
Back to NCSHA Washington Report
Only members receive NCSHA Blog and Washington Report.