NCSHA Washington Report | February 7, 2020
When we left our spin through state HFA history at the end of the 1960s, the innovation of a few states seemed poised to sweep the country. In fact, 18 more states created HFAs between 1968 and 1972, prompting University of North Carolina professor Mike Stegman to write, "Sleeping state giants have started to stir."
Two events almost put them back to sleep.
In January 1973, the Nixon Administration announced a moratorium on federally subsidized housing programs, causing cancellation of many HFA bond-backed projects and ending a resource — the HUD Section 236 program — that underpinned much early HFA financing.
Then in September, Moody's changed its methodology for rating HFA bonds, characterizing any state's moral obligation to fund housing bond reserves — the foundation of the early HFA operating model — "as a rating floor in which elements of speculation remain." Housing and Development Reporter predicted, "The Moody's re-evaluation will present a critical problem for newer agencies and place these agencies without a prior history of success in a very vulnerable position."
A 1974 HUD report bluntly said of state HFAs, "Their future expansion is not completely assured."
That same year, the agencies incorporated their trade association as the "Council of State Housing Agencies" (CSHA), having been informally convening for several years. Chuck Edson, who was instrumental in the start-up, recalls the young organization's "furious lobbying" with other industry groups to ensure the Housing and Community Development Act of 1974 included a multifamily development program — HUD Section 8 New Construction — that would augment HFA financing.
HFAs would finance several hundred thousand Section 8 units. The program "marked the beginning of substantial state involvement in assisted housing production, a role that would continue to be vital in the decades ahead," according to housing policy historian R. Allen Hays.
Affordable homeownership financing fueled state HFA growth as well. Having at first focused mostly on rental development, the agencies "shifted their efforts sharply toward single-family housing," by 1978, according to a Congressional Budget Office report.
They did it by pioneering issuance of tax-exempt mortgage revenue bonds (MRBs), which made possible affordable mortgages at a time when rates were historically high. Through MRBs, state HFAs substantially broadened their impact and built balance sheets that would sustain them for a generation.
HUD's pessimism proved wrong. By 1980, 41 states, plus the District of Columbia and Puerto Rico, had created HFAs. The agencies had innovated in response to changing needs and collectively provided $19 billion in financing for more than 800,000 homes, most of it after 1970. They had organized and asserted themselves in national policy through CSHA — the "N" would be added later — with no turning back.
As local issuance of MRBs surged in the late '70s, Congress moved to restrict them, setting the stage for a decade of "life-or-death" legislative battles and a landmark reform of the federal tax code that would fundamentally change federal housing policy and state HFAs' role in it.
Stay tuned for that story next month.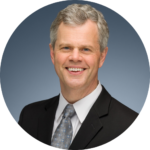 Stockton Williams | Executive Director
---
In This Issue
---
NCSHA Welcomes New Members
These organizations have joined NCSHA as affiliate members since October: Aperto Property Management, MSI, and Ohio Housing Council. If you work with a partner interested in joining NCSHA, please contact Phaedra Stoger.
House Oversight Committee Discusses Administration's AFFH Proposed Rule
On Wednesday, the House Committee on Oversight and Reform's Subcommittee on Civil Rights and Civil Liberties held a hearing, titled "A Threat to America's Children: The Trump Administration's Proposal to Gut Fair Housing Accountability," to examine the impact of the Trump Administration's proposed Affirmatively Furthering Fair Housing rule (AFFH). Committee Chairwoman Carolyn Maloney (D-NY) and Subcommittee Chairman Jamie Raskin (D-MD) emphasized the importance of protecting the health and welfare of the nation's children through a deliberate commitment to housing equity. They also criticized the administration's approach to implementing the Fair Housing Act's requirement that HUD grantees affirmatively further fair housing. Most of the witnesses, primarily housing and civil rights advocates, agreed with this assessment, except for Michael Hendrix of the Manhattan Institute, who agreed economic and racial segregation are persistent and significant problems but argued the administration's approach to AFFH is a step in the right direction. The administration published the proposed rule last month; for more information, see our blog. NCSHA will submit comments to HUD on behalf of the state HFAs. Please send feedback to NCSHA's Jennifer Schwartz by February 20.
HUD Issues Draft Multifamily Mortgage Processing Changes
HUD is currently seeking comments from interested stakeholders on draft changes to its Multifamily Accelerated Processing (MAP) Guide. HUD staff have been revising and updating 18 chapters, including two new chapters, and 12 appendices to reflect policy and processing changes introduced since 2016. The draft chapters and appendices, along with their corresponding comment periods, are available on HUD's Multifamily Housing Policy Drafting Table. Stakeholders are encouraged to provide specific comments using HUD's Response Worksheets and to submit those worksheets to HSNG_MF_2019MAPGuide-DraftingSuggestions@hud.gov. Please send Garth Rieman any comments you would like NCSHA to consider submitting.
Realtors Hold Policy Forum on Housing Affordability
The National Association of Realtors (NAR) held its Policy Forum on Housing Affordability on February 6. The forum featured panels on increasing housing supply, addressing the racial homeownership gap, access to credit, tax incentives for affordable housing and homeownership, and new NAR research on the economic benefits of homeownership. NCSHA's Stockton Williams participated on the tax incentives panel, where he described the importance of enacting the Affordable Housing Credit Improvement Act, NCSHA's efforts to develop legislation to modernize the MRB and MCC programs, the status and outlook of the Neighborhood Homes Investment Act (H.R. 3316) homeownership tax credit, and Opportunity Zones.
House Housing Subcommittee Hearing Examines Public Housing Issues
On February 5, the House Financial Services Subcommittee on Housing, Community Development, and Insurance held a hearing, titled "A Future Without Public Housing? Examining the Trump Administration's Efforts to Eliminate Public Housing," to explore issues related to the nation's public housing stock. Witnesses included Ann Gass, Housing Authority of the City of Austin; Bobby Collins, Housing Authority of the City of Shreveport; Kate Walz, Shriver Center on Poverty Law; Susan Popkin, Urban Institute; and Eugene Jones Jr., Atlanta Housing Authority. The witnesses discussed the unmet capital needs of the public housing portfolio — now estimated at $70 billion — and the impact this backlog has had on both the properties and the very low-income residents who rely on public housing. Financial Services Committee Chairwoman Maxine Waters (D-CA) also expressed concern with the backlog and told the subcommittee that, if enacted, her Housing Is Infrastructure Act of 2019 (H.R. 5187) would provide $100 billion to fully address the country's public housing capital needs and make other critical investments in affordable housing programs.
During the hearing, several witnesses spoke about the important role the Rental Assistance Demonstration (RAD) plays in addressing the capital backlog by allowing public housing authorities to leverage public and private debt and equity. Witnesses said RAD is an important tool but is not appropriate in all situations and has limitations, including its reliance on the Housing Credit and other gap subsidies in many conversions.
Blumenauer, Others Release Housing Report, Recommendations
Several members of the Congressional Progressive Caucus, led by Representative Earl Blumenauer (D-OR), recently released the People's Housing platform and an accompanying report, "Locked Out: Reversing Federal Housing Failures and Unlocking Opportunity," outlining the extent and history of the affordable housing crisis and setting up a menu of options for housing policy to meet the affordable housing challenges the nation faces. Among the many solutions the report sets forth is a proposal to double the Housing Credit volume cap and set a minimum 4 percent rate for bond-financed Credit properties. For more information, see our blog.
NCSHA in the News
Reasons to Prioritize Private Activity Bonds for Rental Housing (Notes from Novogradac)
Trump, the developer-in-chief, has a new way to fight poverty (The Washington Examiner)
Legislative and Regulatory Activities
NCSHA, State HFA, and Industry Events
February 10 | Early Registration and Group Hotel Rate Cutoff | NCSHA Legislative Conference
February 26 | National Housing and Rehabilitation Association Annual Meeting | Palm Beach, FL
Stockton Williams will speak at this event.
March 5 – 6 | National Rural Housing Coalition Board of Directors Meeting | Washington, DC
Jennifer Schwartz will speak at this event.
March 9 – 11 | NCSHA Legislative Conference | Washington, DC
March 17 – 18 | Nebraska 2020 Housing Innovation Marketplace | La Vista, NE
Jennifer Schwartz will speak at this event.
March 18 | Ohio Housing Finance Agency Board Retreat | Columbus, OH
Jennifer Schwartz will speak at this event.
April 26 – 29 | State HFA Southeast Executive Director Meeting| Baton Rouge, LA
Stockton Williams will participate.
April 27 – 30 | Building Michigan Communities Conference| Lansing, MI
Stockton Williams will speak at this event.
June 2 – 5 | NCSHA's Housing Credit Connect 2020 | St. Louis, MO
Back to NCSHA Washington Report
Only members receive NCSHA Blog and Washington Report.