NCSHA Washington Report | May 24, 2019
There are good reasons going into Memorial Day weekend to be heartened by the housing picture for U.S. military veterans.
Homelessness among vets decreased five percent last year and has been cut almost in half since 2010. Veterans are more likely than civilians to be homeowners (76 versus 62 percent) and less likely to face severe housing cost burdens.
Ginnie Mae is continuing its efforts to mitigate the "churn" among Ginnie-backed Veterans Administration (VA) mortgage loans, trying to head off higher rates for VA borrowers. The agency has been seeing higher prepayment speeds associated with some cash-out refinance loans through VA, a worrisome sign to investors in Ginnie bonds that could make mortgages more expensive.
"Deterioration in market pricing translates directly into a higher cost of homeownership for the homeowners the Ginnie Mae MBS program is intended to serve," according to an agency "Request for Input" on possible policy changes.
Ginnie Mae President Maren Kasper said this week, "We need some level of policy in this space because the better and healthier our security is, the lower the rates are for all the borrowers in our program, and that's really essential to us delivering on our mission."
VA has substantially increased its market share since the housing market crash. A February report from the Consumer Finance Protection Bureau — "the first description and analysis (to our knowledge) of servicemembers' mortgage choices, both during and after the housing crisis" — found 78 percent of active duty service members or veterans who were first-time buyers benefited from a VA loan in 2016, up from 63 percent in 2009 and 30 percent in 2006.
Not all the news is good. Research by Igor Popov, chief economist at Apartment List, finds, "Veterans that served in the Post 9/11 Era actually have astonishingly high cost burdens compared to prior generations with military service." While not necessarily surprising — these heroes came home to the worst housing market since the Great Depression — this suggests some recent progress on veterans housing needs may be short-lived absent additional policy attention.
Popov argues, "When you look at the landscape in the way we support our veterans in the housing market, most of it happens on the margins of homelessness, or on the margin of homeownership."
A 2014 report by the Center on Budget and Policy Priorities (CBPP) illustrates the importance of broad-based housing tools to meet the full range of veterans housing needs. Of the 340,000 veterans served by federal rental assistance that year, CBPP found that nearly 300,000 "were served through other federal, state, and local programs, which for the most part are 'mainstream' programs not specifically targeted on veterans."
Whether on the margins or in the mainstream, resources for veterans housing need to be commensurate with their needs and their service.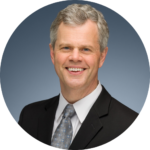 Stockton Williams | Executive Director
---
In This Issue
---
House Appropriations Subcommittee Advances FY 2020 HUD Funding Bill
The House Appropriations Transportation, Housing, and Urban Development (THUD) Subcommittee on Thursday approved its Fiscal Year (FY) 2020 bill, providing robust funding for HUD programs including $1.75 billion for the HOME Investment Partnerships Program — $500 million more than current levels. In the Subcommittee markup, Chairman David Price (D-NC) called this a "forward-thinking" bill that would give HUD $50.1 billion for FY 2020 — $5.9 billion above current levels and $13.4 billion above the Administration's budget request — to invest in infrastructure, safety, and serving vulnerable populations. Ranking Member Mario Díaz-Balart (R-FL) said the FY 2020 THUD bill builds on recent accomplishments but was concerned that it, and the other FY 2020 appropriations bills, were written to higher spending limits than current statute allows. Diaz-Balart said Congress and the Administration must negotiate a spending deal to give appropriators real topline numbers to work with, or face significant spending cuts in FY 2020. The full House Appropriations Committee will consider the FY 2020 THUD bill the week of June 4. See NCSHA's blog and budget chart for more details about the bill.
House Subcommittee Approves FY 2020 USDA Appropriations Bill
The House Appropriations Subcommittee on Agriculture, Rural Development, Food and Drug Administration, and Related Agencies on Thursday approved its FY 2020 appropriations bill. A number of rural housing programs managed by USDA's Rural Housing Service are set to receive significant funding increases if the bill is enacted, including the Section 542 Rural Development Voucher program and the multifamily rental preservation demonstration program. Refer to NCSHA's blog for a summary of funding levels in the bill for many important Rural Housing Service programs and to our budget chart for more details about specific program funding levels.
HUD Secretary Carson Defends Administration Agenda at House Committee Hearing
During an oversight hearing on May 21, House Financial Services Committee members questioned HUD Secretary Ben Carson about a wide variety of HUD programs and proposals. Chairwoman Maxine Waters (D-CA) and other Committee Democrats criticized the Administration's proposed HUD budget cuts, rent reforms first seen in HUD's FY 2019 budget request, disaster recovery funding allocation delays, and HUD's recent proposal to prohibit "mixed-status" immigrant families from receiving certain federal housing assistance. Additional issues Committee members raised included HUD's recent Mortgagee Letter on down payment assistance and FHA-insured mortgages, Opportunity Zones, and Real Estate Assessment Center inspection procedures. More information is available in NCSHA's blog post.
Congressional Leaders and Administration Officials Discuss Budget Plans
This week congressional leaders met with Treasury Secretary Steve Mnuchin, acting White House Chief of Staff Mick Mulvaney, and acting budget chief Russ Vought to begin negotiations on a deal to lift the spending caps imposed by the Budget Control Act of 2011. Without congressional action and White House support to once again lift these caps, $126 billion in discretionary spending cuts will take effect in FY 2020. Senate Majority Leader Mitch McConnell (R-KY) said early Tuesday he thought lawmakers and Administration officials were close to striking a two-year budget deal as well as a federal debt limit increase. However, later that same day, negotiations stalled, and Senate Minority Leader Chuck Schumer (D-NY) indicated the sticking point was how much of an increase non-defense spending would receive as part of the deal. Congressional aides said they expect the group to resume discussions soon.
Congress and White House Reach Deal on Disaster Recovery Package
After months of negotiations, Congress and the White House on Thursday reached a deal on a $19.1 billion disaster aid bill to help victims of recent hurricanes, floods, wildfires, tornadoes, and other natural disasters. According to a department-by-department summary, the bill provides $2.43 billion in Community Development Block Grant – Disaster Recovery funds for areas impacted by disasters in 2017, 2018, and 2019, including $304 million for Puerto Rico. The disaster package also extends the National Flood Insurance Program through September 30, 2019. The Senate on Thursday afternoon voted in favor of the bill, 85-8. The House has already left for a week-long recess, but House leaders had hoped to pass the bill on Friday by "unanimous consent." However, Representative Chip Roy (R-TX) objected, resulting in a delay until the House returns from the Memorial Day recess. President Trump has indicated he will sign the legislation even though it does not include the White House's proposal for additional funds for border security or humanitarian aid.
Senate Tax Task Forces to Consider Long-Term Solutions to Temporary Tax Policy, Natural Disaster Tax Relief
Senate Finance Committee Chairman Charles Grassley (R-IA) and Ranking Member Ron Wyden (D-OR) have announced the Committee will form several bipartisan task forces charged with considering how to best provide long-term certainty for the 42 temporary tax provisions, commonly referred to as "extenders," which have expired or will expire in 2018 and 2019. Senators Rob Portman (R-OH) and Maria Cantwell (D-WA) will co-lead the Workforce and Community Development Task Force, which will consider temporary provisions such as the New Markets Tax Credit. Grassley and Wyden also created a separate task force that will consider whether tax relief provisions should be available in response to natural disasters. Senators Richard Burr (R-NC) and Michael Bennet (D-CO) will co-lead the Disaster Tax Relief Task Force.
HUD Publishes Formal Housing Trust Fund Allocation Amounts
HUD on May 17 published in the Federal Register the 2019 National Housing Trust Fund (HTF) allocations. As NCSHA reported, HUD already posted online full-year allocations for HTF and other Office of Community Planning and Development's (CPD) formula programs, but the HTF statute requires HUD to also formally print the allocations in the Federal Register. These HTF state allocations reflect the $244.9 million in funding that the Federal Housing Finance Agency authorized Fannie Mae and Freddie Mac to transfer to HUD in April. Please see NCSHA's updated chart for HTF allocations by state and year.
HUD to Host Inaugural Innovative Housing Showcase in Washington, DC
HUD, together with the National Association of Home Builders, is hosting the inaugural Innovative Housing Showcase June 1 – 5 on the National Mall in Washington, DC. The five-day event will feature interviews with leaders in government and across the housing industry, and more than a dozen exhibitors will be displaying model homes and innovative building technologies that address affordability and resiliency. Read more about the Showcase, including operating hours, event location, exhibitors, and speakers.
REAC Outlines Physical Inspection Plans and Issues
HUD this week hosted a Real Estate Assessment Center (REAC) and Multifamily Housing Industry Day, with NCSHA and other national affordable housing industry partners participating. As part of HUD's wholesale reexamination of REAC inspections, the agency shared the latest on changes to the current physical inspection protocol, including the new 14-day inspection notification, eliminating the reverse auction program, requiring carbon monoxide detectors, and measuring wall moisture. HUD staff also updated participants on the new National Standards for the Physical Inspection of Real Estate (NSPIRE) inspection model and the voluntary two-year NSPIRE demonstration that HUD hopes to begin in the third quarter of FY 2019. HUD staff shared information on demonstration timing, participant eligibility, and registration, outlined in this slide deck.
HUD Releases NSPIRE Demonstration Approval of Information Collection
On May 23, HUD published in the Federal Register a Notice of Emergency Approval of an Information Collection on the National Standards for the Physical Inspection of Real Estate (NSPIRE) Demonstration. The notice is related to HUD's new NSPIRE Demonstration, which will replace Uniform Physical Condition Standards for public housing agencies, owners, and agents who opt to participate in the voluntary two-year demonstration. According to the notice, HUD anticipates approximately 4,500 properties will be part of the demonstration. More information on NSPIRE is available here, and a notice implementing the demonstration is forthcoming. The Notice of Emergency Approval of an Information Collection lists the information demonstration applicants will be required to submit to HUD, including an annual self-inspection report or work order receipts, a property profile, copies of building system certificates, and code violations over the rolling calendar year. Applicants will also need to participate in feedback sessions. Comments are due to HUD by June 6.
NCSHA in the News
State Housing Finance Agencies Boost Hopes for Finding Affordable Homes, Apartments(NNPA | Black Press USA)
ENR 2019 Top 400 Contractors: The Market Keeps Growing (Engineering News Record)
Legislative and Regulatory Activities
NCSHA, State HFA, and Industry Events
May 29 | NCSHA Webinar | Model Compliance Forms
May 29 | Kentucky Housing Corporation "Strategic Housing Podcast"
Stockton Williams will discuss housing finance reform.
May 30 – June 5 | National Housing Week of Action
June 1 – 5 | Innovative Housing Showcase | National Mall, Washington, DC
June 3 | American Bankers Association Webinar | A Look at Local Housing Solutions and Partnering with Housing Finance Agencies
Stockton Williams will present.
June 5 | National Association of Affordable Housing Lenders' 2019 Annual Policy & Practice Connect | Washington, DC
Jennifer Schwartz will present.
June 11 – 14 | NCSHA's Housing Credit Connect 2019 | San Francisco
June 14 | Municipal Bonds for America's Building America's Infrastructure "Lunch and Learn" Seminar | Washington, DC
WVHDF Executive Director Erica Boggess will present.
June 19 – 20 | National Governors Association Center for Best Practices' State Summit on Opportunity Zones | Annapolis, MD
Stockton Williams will present.