NCSHA Washington Report | February 5, 2021
Some of the housing heroes of this pandemic who are closest to it — the counselors, resident advocates, community organizers, and more than a few landlords — have been saying since the outset that housing security in the time of COVID-19 is a matter of life or death.
A powerful new analysis from Duke University researchers quantifies that proposition and two of the main policy responses to it. Eviction and utility moratoria reduce COVID-19 infections roughly 4 percent each and cut mortality rates 11 percent and 7 percent, respectively, the study suggests.
Rent and utilities are both essential variables in the housing stability equation. "Research shows that utility shutoffs and the financial strains of associated penalties, deposits, and fees are precursors to eviction," the study's authors write, "indicating that housing insecurity and energy insecurity may be concurrent hardships."
Congress recognized the interconnection in the $25 billion Emergency Rental Assistance Program (ERA) it enacted last year; ERA funds can cover rent and utility costs and arrears. The preliminary program guidance from the Treasury Department needs improvement related to utilities, among other areas, as NCSHA's recommendations detail.
Like the nation's back rent burden, the country's cumulative utility debts are massive and growing. Missed electric and gas utility payments were projected to exceed $24 billion by the end of last year, according to the National Energy Directors Association, and renters' aggregate utility debt will accrue at around $3 billion per month going forward, Mark Zandi and Jim Parrott estimate.
The energy directors group says 15 to 20 percent of residential energy customers nationwide are at least 60 days behind on their electric and natural gas bills.
Of course, the coronavirus has caused housing and home energy hardship for low-income homeowners as well as renters. The Homeowner Assistance Fund introduced yesterday by Senator Reed with overwhelming support from major civil rights and consumer groups, as well as the housing industry, would provide much-needed mortgage and utility relief.
The affordable housing finance and home energy funding systems are more connected than they might appear to be. Twenty-six state housing finance agencies deliver federal weatherization, energy efficiency, or home energy assistance resources, for example.
Alaska Housing has reduced energy costs by an average of 30 percent in more than 21,000 homes it has helped weatherize and incentivized energy improvements in many thousands more through its rebate program. New Mexico MFA has funded energy upgrades to more than 33,000 homes, generating nearly $3 in health and other non-energy benefits for every dollar invested in 2019.
Vermont Governor Scott (R) is on solid (probably frozen solid) ground in proposing an acceleration of weatherization efforts in his state, in part because he's counting on Vermont Housing to innovate with it. As agency executive director Maura Collins says, "We want to take the models that exist already in Vermont and bring them together into a comprehensive strategy for the state so we can bring weatherization to scale."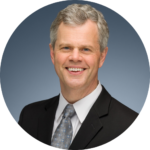 Stockton Williams | Executive Director
Washington Report will return on February 19 unless developments in DC warrant a special report before then.
State HFA Emergency Housing Assistance
---
In This Issue
---
NCSHA Urges Congress to Provide Help for Homeowners, Renters in COVID-19 Relief Bill
On February 4, NCSHA sent congressional leaders a letter urging them to provide $25 billion to help homeowners pay their mortgages in the COVID-19 relief package Congress intends to soon pass. NCSHA argues that, while forbearance provides temporary relief, it is not enough for many homeowners who are likely to be unable to repay their accruing mortgage debt. Homeowner distress is more prevalent among Black and Hispanic homeowners than whites. In the letter, NCSHA also presses for an additional $25 billion in funding for the Emergency Rental Assistance program, with an expenditure deadline at the end of 2022.
House and Senate Advance Budget Reconciliation for COVID Relief
On Wednesday and early Friday morning, respectively, the House and Senate passed their FY 2021 budget resolutions, which are the first procedural steps needed to use the budget reconciliation process to enact the COVID-19 relief measure the Biden Administration has called for in its American Rescue Plan. Both resolutions anticipate using some funds for housing assistance. Despite continued efforts to garner bipartisan support, the reconciliation process allows associated legislation to pass with a simple majority vote in the Senate. The Biden Administration is calling for $25 billion in additional funding for emergency rental assistance. NCSHA and many other housing advocates are also seeking assistance as part of the package to help homeowners struggling to pay their mortgages.
IRS Issues Public Hearing Notice on Average Income Test Proposed Rule
The IRS on March 24 will hold a public hearing on the proposed rule the Service published late last year providing guidance on implementation of the Average Income Test (AIT). In our comments on the AIT proposed rule, NCSHA raised concerns about the IRS's approach to violation of the AIT minimum set-aside and its proposed prohibition of modifying unit income designations once made by an owner. Those who would like to testify at the hearing — which will be held virtually — must submit their contact information and an outline of their expected oral comments by March 5.
HUD Allocates Homeless Assistance to HFAs, Other CoC Organizations
On January 29, HUD announced the award of $2.5 billion to HFAs and other recipients to renew Continuum of Care (CoC) grants to assist individuals and families experiencing homelessness. This announcement provides one 12-month renewal for CoC projects including Shelter Plus Care and Youth Homeless Demonstration Program, CoC planning awards, and Unified Funding Agency Costs awards expiring during calendar year 2021.
CDC Extends Eviction Moratorium to March 31
On January 29, the Centers for Disease Control and Prevention extended its federal eviction moratorium until March 31. The original order went into effect on September 4, 2020, and was scheduled to end December 31, 2020. Congress extended the eviction moratorium in the Consolidated Appropriations Act of 2021 until January 31, 2021.
FHA Extends COVID Single-Family Loan Servicing Policies
The Federal Housing Administration announced Wednesday it had issued single-family loan servicing policies extending and building upon previous waivers established for COVID-related health concerns. The waivers, which apply through December 31, 2021, allow alternative borrower interview methods; waive the $5,000 property charge payment arrearages cap on recalculated repayment plans; and eliminate the requirement for servicers to obtain a signature on an occupancy certification from a home equity conversion mortgage borrower.
Senate Banking Committee Advances Fudge's Nomination
On Thursday, the Senate Banking Committee, in its executive session, approved the nomination of Rep. Marcia Fudge (D-OH) as Secretary of HUD in a 17 – 7 bipartisan vote. The vote advances Fudge's nomination to the full Senate for consideration. The Senate is expected to hold a vote next week to confirm Fudge.
Reed, Brown, Leahy Introduce Homeowner Assistance Fund Legislation
On Thursday, Senators Jack Reed (D-RI), Sherrod Brown (D-OH), and Patrick Leahy (D-VT) introduced legislation authorizing a $75 billion Homeowner Assistance Fund at the Department of the Treasury to provide states with resources to help homeowners struggling during the pandemic pay their mortgages and utilities. This year's bill differs slightly from the version Reed and Brown introduced last year in that it focuses entirely on homeowners, as renters are receiving assistance under the Emergency Rental Assistance program authorized in December as part of the Consolidated Appropriations Act of 2021. In addition to the three lead sponsors, 28 other Democrats are original cosponsors of the bill. NCSHA strongly supports the legislation. Rep. David Scott (D-GA) expects soon to introduce House companion legislation.
Biden Directs Federal Agencies to Review Public Charge Rule
This week, President Biden issued an executive order on immigration directing the Secretaries of State and Homeland Security, the Attorney General, and heads of other relevant agencies — including HUD — to review the public charge rule. The public charge rule establishes guidelines for conditions under which U.S. residents or individuals seeking residency status can be denied admission based on reliance on federal subsidies. Many advocates expressed concerns with and opposition to revisions the previous administration made to public charge regulations, including expanding the list of housing programs that might disqualify recipients from admission. The executive order directs agencies to submit findings and recommendations to the president within 60 days.
Senate Democrats and Republicans Announce Committee Assignments
Earlier this week, Senate Democrats and Republicans announced their members' committee assignments for the 117th Congress. Notable among the new assignments are Elizabeth Warren (D-MA) and John Barasso (R-WY) joining the Finance Committee; Jon Ossoff (D-GA), Raphael Warnock (D-GA), and Cynthia Lummis (R-WY) joining the Senate Banking Committee; and Martin Heinrich (D-NM) and Bill Hagerty (R-TN) joining the Appropriations Committee. NCSHA will publish its key congressional committee rosters for the 117th Congress soon.
House Republicans Announce Appropriations Subcommittee Ranking Member and Members
Following up on last week's Washington Report announcement of House Democratic appropriators, the House Republicans have now announced their subcommittee assignments. Returning as ranking member of the Transportation, Housing and Urban Development, and Related Agencies Subcommittee is Rep. Mario Diaz-Balart (R-FL). He will be joined on the subcommittee by Reps. Steve Womack (R-AK), John Rutherford (R-FL), Mike Garcia (R-CA), Ashley Hinson (R-IA), and Tony Gonzalez (R-TX).
NCSHA in the News
The Oregonian: Many Oregon tenants are still struggling with rent; state assistance is coming
Bisnow: With Reforms on the Horizon, OZ Players Optimistic About the Program's Future
WITN22: Sen. Coons, colleagues reintroduce tax credit to encourage revitalization of distressed homes
Legislative and Regulatory Activities
NCSHA, State HFA, and Industry Events
Back to NCSHA Washington Report
Only members receive NCSHA Blog and Washington Report.