NCSHA Washington Report | January 29, 2021
The most noteworthy part of President Biden's executive order this week on redressing housing discrimination in America was not its directive to HUD to examine the Trump Administration's fair housing policies and recommit to upholding and affirmatively furthering the law. That intention was a centerpiece of his campaign's housing plan and widely expected to be an administration priority.
More striking was the blunt accounting of the country's failure on that front for more than 50 years, including this statement:
"During the 20th century, Federal, State, and local governments systematically implemented racially discriminatory housing policies that contributed to segregated neighborhoods and inhibited equal opportunity and the chance to build wealth for Black, Latino, Asian American and Pacific Islander, and Native American families, and other underserved communities."
This suggests the Biden-Harris Administration expects all levels of government to do their parts to "end housing discrimination…and secure equal access to housing opportunity for all."
The order also demands the federal government "recognize and acknowledge its role in systematically declining to invest in communities of color and preventing residents of those communities from accessing the same services and resources as their white counterparts."
We read this to mean, encouragingly, that the talented team the administration is assembling will reject the false choice sometimes posed between helping people move to opportunity and helping neighborhoods recover from disinvestment.
"Housing advocates must continue to underscore that all housing that is affordable to lower-income households is to be cherished and supported as much as possible," writes housing scholar Rachel Bratt in her recent essay synthesizing the latest research and innovation in developing mixed-income communities.
Andre Perry of the Brookings Institution, who calls the executive order "a great start," argues that a number of drivers of racial disparity in the housing market are beyond HUD's reach, falling under other federal agencies, as well as local land-use decision-makers. The Biden-Harris team knows this too, so this week's action won't be the last.
One of Perry's big ideas, flowing from the research in his new book, Know Your Price, is to "support a new generation of structural innovations that will enable our markets to reflect the value of assets in Black-majority neighborhoods."
The word wealth appears several times in the executive order, in recognition of how discrimination has deprived Black and Brown families of it and the importance of housing policy in redressing some of the damage. Rocio Sanchez-Moyano of the Federal Reserve Bank of San Francisco is at the forefront of efforts to understand how neighborhoods influence the equation. "Where homeownership takes place," she observes, "shapes the geography of opportunity."
Those of us in the state housing finance community are honored that Perry, Bratt, and Sanchez-Moyano are among the experts who will help us learn what more HFAs can do to create a more racially just housing system in America. Please join us February 24.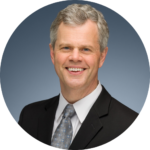 Stockton Williams | Executive Director
State HFA Emergency Housing Assistance
---
In This Issue
---
NCSHA Urges Biden Administration to Modify and Expand Emergency Rental Assistance Guidance
On January 25, NCSHA sent a letter to key contacts at the White House, Treasury Department, and Department of Housing and Urban Development outlining the guidance states and other Emergency Rental Assistance (ERA) grantees need from the Biden Administration as they stand up programs to administer the $25 billion ERA program enacted by Congress in December. The letter follows up on discussions NCSHA has been having with these administration officials about ERA implementation.
Prior to President Biden's inauguration, Treasury issued a set of Frequently Asked Questions (FAQs) providing preliminary guidance to grantees. NCSHA raised concerns about some of the positions Treasury took in the FAQs, specifically in relation to determining eligibility for assistance. NCSHA recommends the administration reconsider the policy requiring source documentation for program eligibility and instead allow grantees to accept renter attestation of their eligibility, as third-party source documentation may not always be available. NCSHA's letter also encourages Treasury to provide flexibility on eligible program expenses, clarify whether ERA funds can be used to cover renter-paid rent and utilities for households that receive another rental assistance subsidy for a portion of their rent, and minimize funding disruptions, among other recommendations.
State HFAs Join New Network to Increase Investment in Underserved Areas
The Lincoln Institute of Land Policy and the F.B. Heron Foundation this week announced an initiative "to mobilize investment in low-income communities, especially those that have been excluded from access to mainstream financial and wealth-building resources." The project will create a network of state HFAs, community development financial institutions, and development finance authorities that seeks to optimize use of tax exempt bonds and other financing tools. The state HFAs serve California, Georgia, Kentucky, Louisiana, Maine, Montana, New Hampshire, New Mexico, New York, Ohio, Washington, and Wisconsin.
Biden Directs HUD to Address Fair Housing Issues
As referenced above, on January 26, President Biden signed a Memorandum to the Secretary of Housing and Urban Development directing the HUD secretary to examine the effects of the Trump Administration's 2020 final rule on Preserving Community and Neighborhood Choice, which repealed HUD's 2015 Affirmatively Furthering Fair Housing regulations effective September 8, 2020. The memorandum also directs the HUD secretary to examine the effects of the prior administration's final rule on HUD's implementation of the Fair Housing Act's Disparate Impact Standard, which went into effect October 26, 2020. The memorandum requires the secretary to take steps as appropriate and consistent with the applicable law to implement the Fair Housing Act's requirements of HUD.
White House and Congress Consider Next Steps for COVID Relief Legislation
The White House and Democratic leaders in Congress are eager to advance the next COVID-19 response bill, for which the administration has proposed $1.9 trillion in relief. However, Senate Republicans and some Democrats have raised objections to aspects of the bill. Democratic leaders are considering using budget reconciliation procedures to pass the bill, which would protect it from filibuster and allow it to pass with a simple majority. To do so, Congress first would need to pass a Fiscal Year 2021 budget resolution with reconciliation instructions to committees. The House and Senate Budget Committees are preparing the necessary budget language, which they could advance as early as next week.
Among the administration's priorities for the next relief bill are an additional $25 billion for rental assistance, $5 billion for energy and water costs, and $5 billion in homelessness assistance. NCSHA and other housing advocates also support funding for assistance to help at-risk homeowners struggling to make mortgage payments.
Fudge Outlines Commitment to Affordable Housing, Emergency Rental Assistance During Nomination Hearing
On January 28, the Senate Banking Committee held a confirmation hearing to consider the nomination of Rep. Marcia Fudge (D-OH) as HUD Secretary. In her testimony, Fudge vowed to end discriminatory housing policies, rescind the Trump Administration's Disparate Impact Rule, and ensure residents are adequately housed during the COVID-19 pandemic. Fudge also stated she believes HUD should increase housing affordability, in part by increasing housing vouchers, reducing rent cost, and providing more assistance to affordable housing developers. Fudge has served in Congress for the last 12 years. The committee has yet to announce when a vote will be held on Fudge's nomination. For more details, see NCSHA's blog.
Cardin, Portman, Others Introduce Senate Neighborhood Homes Investment Act Bill
Senators Ben Cardin (D-MD), Rob Portman (R-OH), Sherrod Brown (D-OH), Chris Coons (D-DE), Tim Scott (R-SC), and Todd Young (R-IN) reintroduced the Neighborhood Homes Investment Act (NHIA) Thursday. The bill is one of NCSHA's 2021 legislative priorities. The NHIA (S. 98) would establish a state-administered tax credit for single-family housing production and rehabilitation in distressed areas for purchase by low- and moderate-income families. Eligible areas are those with poverty rates 130 percent or greater than the metropolitan or state rate, incomes 80 percent or less than the area median, and home values below the metropolitan or state median. Homes constructed or revitalized under the program must be sold to homeowners making less than 140 percent of the area median income.
Waters Announces New Financial Services Subcommittee Chairs
On Tuesday, Financial Services Chairwoman Maxine Waters (D-CA) announced the committee's leadership for the 117th Congress. Rep. Emanuel Cleaver (D-MO) is the new chairman of the Housing and Insurance Subcommittee, which oversees HUD programs. Rep. Ed Perlmutter (D-CO) will chair the Subcommittee on Consumer Protection and Financial Institutions, which has oversight of the Community Reinvestment Act. Returning subcommittee chairs are Al Green (D-TX) for the Subcommittee on Oversight and Investigation, Jocelyn Beatty (D-OH) for the Subcommittee on Diversity and Inclusion, and Brad Sherman (D-CA) for the Subcommittee on Investor Protection, Entrepreneurship and Capital Markets.
House Appropriations Committee Appoints Subcommittee Chairs, New Members
This week, the House Appropriations Committee named new members and leadership positions. Under the leadership of Appropriations Committee Chair Rosa DeLauro (D-CT), Rep. Brenda Lawrence (D-MI) will serve as vice chair of the full committee. Reps. David Price (D-NC) and Mario Diaz-Balart (R-FL) will return as chair and ranking member, respectively, of the Transportation, Housing and Urban Development, and Related Agencies (THUD) Subcommittee. Reps. Mike Quigley (D-IL), Katherine Clark (D-MA), Bonnie Watson Coleman (D-NJ), Norma Torres (D-CA), and Pete Aguilar (D-CA) are returning to the THUD Subcommittee and will be joined by new members Adriano Espaillat (D-NY), Jennifer Wexton (D-VA), and David Trone (D-MD). With the exception of leadership appointments, House Republicans have yet to release subcommittee rosters. The Senate is expected to finalize its committee assignments soon.
NCSHA in the News
Report Door: Biden Housing Plans Include Down Payment Help
Sunbury Daily Item: Valley orgs launch landlord-tenant mediation program
Legislative and Regulatory Activities
NCSHA, State HFA, and Industry Events
Back to NCSHA Washington Report
Only members receive NCSHA Blog and Washington Report.