NCSHA Washington Report | December 20, 2019
The Council of Development Finance Agencies' most recent report on how states are using tax-exempt "private-activity" bonds (PABs) makes two main points.
The first is that while states in 2018 issued a little more than $24 billion in bonds subject to the Tax Code's annual volume cap, one of the highest amounts since CDFA's first survey in 2005, they still had $66 billion in bond authority available, mainly as a result of federal "carryforward" rules.
The second is that state- and locally-issued Housing Bonds for owner-occupied and rental affordable housing collectively constituted more than 90 percent of total 2018 PAB issuance, almost double the share housing had of PABs at the beginning of the decade.
On the first point, it could appear that only California, Massachusetts, and New York, the only three states that used essentially all of their capped bond authority in 2018, are feeling the cap's constraints. But a look at the underlying trends suggests otherwise.
Wade Norris of Norris, George & Ostrow observes, "Once the rate of utilization exceeds the annual volume allocation for a state, it is probably only a matter of one to several years before the state's three-year carryforward balance will be exhausted and a 'competitive' or 'rationing' environment will emerge." Norris counts 13 states in such an environment.
Looking at the CDFA data, Michael Novogradac points out that 60 percent of states reported less carryforward in 2018 than they did in 2013. He writes:
"The District of Columbia and New Mexico each issued more residential rental PABs than their annual bond cap in 2018, while three other states ― Hawaii, Nevada, and Utah ― saw notable declines in carryforward while using much of their cap for residential rental. Even some states that traditionally don't allocate a high percentage of their bond cap to residential rental ― Connecticut and Tennessee, for instance ― face a looming cap crunch."
On the second point, it's not just that housing has been the dominant investment of state PABs in recent years: The makeup of that investment is changing.
According to new NCSHA data, state HFAs issued 33 percent of PABs in 2018 (about $20 billion), up from 22 percent in 2014. State HFA Housing Bond issuance for homeownership is up 279 percent since then, to $6.9 billion last year. State HFA Housing Bond issuance for multifamily apartments increased 157 percent over the past five years, to $6.7 billion last year.
Most every state HFA expects more demand for these resources in the years ahead.
Meanwhile, there's bipartisan interest in Congress in making more activities eligible under an already tightening PAB cap, ranging from rural broadband (Senators Capito [R-WV] and Hassan [D-NH]), to carbon capture (Senators Bennet [D-CO] and Portman [R-OH]). Other proposals would authorize more issuance to support already eligible activities like highway and freight transfer improvements (Senators Cornyn [R-TX] and Warner [D-VA]) and help for small manufacturers and first-time farmers.
More states need more PAB authority, or will soon, for housing ― and other critical priorities.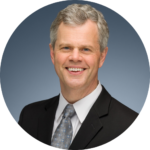 Stockton Williams | Executive Director
Washington Report will return in January.
---
In This Issue
---
Hernandez to Head New Mexico MFA
Isidoro "Izzy" Hernandez has been named executive director of the New Mexico Mortgage Finance Authority (NMMFA), succeeding Jay Czar, who is retiring after 13 years as executive director. Hernandez came to NMMFA 27 years ago as a management trainee and has held positions across the organization, including homeownership manager, community development director, and director of program administration. Most recently, Hernandez served as the deputy director of programs. While with NMMFA, Hernandez served in the Army National Guard, where he commanded at the brigade level. He had two deployments and retired from the National Guard as a colonel in 2016 after 32 years of service.
NCSHA and EIG Host Webinar on Affordable Housing Investment in Opportunity Zones
On December 17, NCSHA hosted a webinar with the Economic Innovation Group (EIG) to discuss how Opportunity Zone (OZ) investments are supporting affordable housing and community development initiatives. The webinar highlighted projects in Florida, Maryland, and Ohio featured in a recently-launched case studies series on developments that incorporate OZ investment to create affordable homes and support community revitalization. NCSHA's Jim Tassos joined EIG staff and development team representatives to provide context to HFA initiatives in OZs and to discuss trends from NCSHA's latest Opportunity Zone Fund Directory, published earlier this week. A recording of the webinar can be found here.
Congress Passes FY 2020 Appropriations Bills with Increased Funding for Most Affordable Housing Programs
The House and Senate approved this week Fiscal Year 2020 appropriations bills for all federal agencies, including HUD and USDA, split into two "minibus" spending packages. The bills fund HUD and USDA housing programs at or above levels proposed by the Senate earlier this year, though not as high as levels proposed by the House prior to the adoption of the bipartisan budget agreement this summer. The HOME Investment Partnerships program is funded at $1.35 billion ― less than the $1.75 billion provided in the House version but more than the Senate version, which would have flat-funded the program at $1.25 billion. President Trump is expected to sign both spending packages before the current continuing resolution expires tonight. Read our blog and see NCSHA's Appropriations Chart for more details.
Congress Enacts Tax Plan Without Housing Credit Provisions
Though appropriations legislation passed by Congress this week includes tax legislation, that package, unfortunately and despite our best efforts, does not include provisions from either the Affordable Housing Credit Improvement Act or the Save Affordable Housing Act. An earlier version of the tax package would have provided a minimum 4 percent Housing Credit rate for bond-financed properties; however, this and other provisions were stripped from the bill's final version in the last hours of negotiation. It is our understanding that the decision to reduce the tax bill's scope had nothing to do with the minimum rate provision but rather a lack of agreement on other aspects of the bill. The final tax package does include disaster Housing Credit authority for California to help in the rebuilding after the 2017 and 2018 wildfires. See NCSHA's blog for more information on the tax package.
HUD, VA Award Vouchers to Combat Homelessness Among Veterans
HUD and the Department of Veterans Affairs (VA) on December 18 awarded $29.3 million to 216 public housing agencies — including HFAs in Alaska, Arizona, Delaware, Idaho, Oklahoma, and Wisconsin — to provide supportive housing for veterans experiencing homelessness. The HUD–Veterans Affairs Supportive Housing (HUD–VASH) Program combines rental assistance from HUD with case management and clinical services provided by VA. Over the last year, the number of veterans experiencing homelessness declined by two percent and has dropped by nearly 50 percent since the HUD–VASH program was created.
Treasury Issues Opportunity Zone Regulations
On December 19, the Treasury Department published the long-awaited final Opportunity Zone regulations. The 544-page final rule consolidates proposed regulations issued in October 2018 and April 2019, responds to more than 300 public comments received on the proposed rules, and clarifies numerous issues relating to OZ investment. The regulations address two issues that NCSHA suggested in our July comments would adversely impact affordable housing development in OZs. First, the rule shortens to three years the five-year vacancy requirement for property to be considered "original use" under OZ rules, unless the property was vacant prior to and on the publication date of OZ designations, in which case the vacancy requirement is one year. The final rule does not amend the special inclusion rule for partnerships as NCSHA recommended. This rule has negatively impacted investor interest in developing affordable housing in OZs, and NCSHA will continue to advocate for its amendment.
Van Hollen, Young Introduce Voucher Mobility Bill
On December 18, Senators Chris Van Hollen (D-MD) and Todd Young (R-IN) introduced the Family Stability and Opportunity Vouchers Act (S. 3083) aimed at helping families move to and remain in higher-opportunity areas. If enacted, the legislation would create an additional 500,000 Housing Choice Vouchers over five years for low-income, high-need families with young children. The legislation prioritizes these new vouchers for low-income pregnant women and families with children under age six who have recently experienced homelessness or housing instability, live in an area of concentrated poverty, or are at risk of being displaced from an opportunity area. HUD would provide public housing agencies, on a competitive basis, the vouchers and higher administrative fees for mobility counseling and services for eligible families. The bill will be referred to the Senate Committee on Banking, Housing, and Urban Affairs for consideration.
Vera Institute to Provide PHAs with Technical Assistance on Reentry Programs, Policies
The Vera Institute of Justice — with funding from the U.S. Department of Justice — is soliciting applications from public housing authorities (PHAs) that, in collaboration with their justice system partners, would benefit from technical assistance as they seek to plan and implement reentry programs and/or change their policies to safely increase access to housing for people with criminal records. PHAs that administer their own units, as well as those that administer the Housing Choice Voucher program, are eligible. The application deadline is February 28.
NCSHA in the News
There Is Still Opportunity in Opportunity Zones (Forbes)
Legislative and Regulatory Activities
NCSHA, State HFA, and Industry Events
March 9 – 11 | NCSHA Legislative Conference | Washington, DC
Back to NCSHA Washington Report
Only members receive NCSHA Blog and Washington Report.