NCSHA Washington Report | August 7, 2020
For decades, state housing finance agencies have stepped up as first housing assistance responders to disasters and emergencies. From sudden hurricanes, floods, and wildfires to sustained foreclosure and opioid crises, they've been the statewide delivery system for the emergency aid vulnerable renters and homeowners need in the toughest of times.
So it's no surprise state HFAs have mobilized, perhaps as never before, to deliver housing help for the renters and homeowners experiencing hardship during the coronavirus recession.
Over the past four months, 30 state HFAs, in every region of the country, have launched emergency housing assistance programs with more than $1 billion in aggregate aid so far, according to NCSHA's latest analysis. Several more state HFAs may get the go-ahead from their legislatures and governors to start programs in the coming days.
The most important funding source for state HFA emergency housing programs has been federal money from the CARES Act's Coronavirus Relief Fund, which 16 state HFAs have used. A growing number of agencies are putting other dollars to work, including their own resources.
Every state HFA but one is targeting their emergency assistance to vulnerable renters, many millions of whom are at grave risk of eviction soon. "A lot of people are going to be evicted," President Trump said Monday.
Nine states are also helping homeowners, reflecting the breadth of emergency housing needs in the country. Notwithstanding an array of monthly forbearance options available, nearly 1.9 million homeowners were "seriously delinquent" as of the end of June, up more than 200 percent since last year and the highest number since 2011, according to Black Knight. Mortgage delinquencies are expected to keep rising for 12 – 18 months, according to CoreLogic.
HFAs are innovating in the face of needs that exceed available resources in most states. Idaho HFA is getting money to residents within 10 days of receiving an application. MaineHousing recently doubled the original assistance amount available per household in concert with the governor's moves to expand renter protections. Delaware SHA and Pennsylvania HFA are working closely with their states' county governments. Oregon HCS is directing funds through partner organizations that prioritize the most impacted demographic groups. Arizona DOC and New Jersey HMFA are paying particular attention to the needs of smaller properties and landlords.
At this hour, negotiations between the White House and congressional Democrats over a new economic stimulus package are sputtering, while the administration is reportedly considering several executive actions to blunt further economic hardship, including "executive actions to provide protections against eviction."
Any such protections without additional funding assistance would fall far short of what's needed. The states have built the delivery system for rental housing help. The federal government needs to invest in it.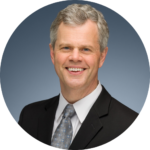 Stockton Williams | Executive Director
NCSHA COVID-19 Resources and Updates
---
In This Issue
---
Negotiations Continue on Coronavirus Relief Package
Congressional and administration negotiators continued to meet this week, trying to hammer out an agreement on the fifth legislative vehicle providing coronavirus relief. As of this writing, negotiators still remain far apart on many key issues, including unemployment assistance and state and local aid. White House representatives, including Chief of Staff Mark Meadows, have publicly said that, if the two sides are not able to come to a deal soon, the president could take unilateral action on a payroll tax cut, unemployment assistance, or extensions of eviction moratoria.
NCSHA continues to press for additional resources to meet the critical housing needs of households suffering due to coronavirus-related job losses and income reductions, including both rental and mortgage assistance. The Housing Assistance Fund (S. 3620), one of NCSHA's topmost COVID-19 priorities, would provide state HFAs $75 billion for rental and mortgage assistance. NCSHA is also urging Congress to expand and modify the Housing Credit to increase the supply of affordable rental housing and allow projects in the pipeline to move forward despite COVID-19-related challenges.
NCSHA Joins Coalition to Support Change to FHA Underwriting of Certain Student Loan Payments
NCSHA participated in a 19-organization coalition that sent this letter on August 3 to Commissioner Dana Wade asking FHA to revise its single-family student loan payments policy and align it with other federal agencies. Specifically, the letter asks FHA to allow lenders to use actual monthly student loan payments when calculating borrower debt-to-income ratios, or to reduce FHA's 1 percent-of-loan-balance requirement to 0.5 percent. The letter notes FHA treats certain non-amortizing student loans differently than other federal agencies and government-sponsored enterprises, leading to the disqualification of otherwise creditworthy home buyers with student debt.
HUD Awards $74 Million to State Housing Agencies for Housing for Persons with Disabilities
HUD announced August 3 it awarded more than $74 million in Section 811 Supportive Housing for Persons with Disabilities grants to 12 state housing agencies, including 10 state HFAs, for project-based rental assistance to approximately 2,400 units for up to five years. The Section 811 program grantees must partner with their state Medicaid and Health and Human Services counterparts to identify, refer, and conduct outreach to persons with disabilities who require long-term services to live independently and are most in need of deeply affordable supportive housing.
Green Starts as Acting Administrator of USDA's Rural Housing Service
On August 3, Elizabeth "Beth" Green assumed the role of Acting Rural Housing Service (RHS) Administrator at the U.S. Department of Agriculture. Prior to taking this role, Green served as USDA's Rural Development State Director of Virginia, a position to which she was appointed by President Trump in November 2017. Green replaced the retiring Bruce Lammers, who had been serving in the position since May 2019.
HUD Extends Housing Counselor Certification Deadline
HUD published on August 5 an Interim Final Rule extending the deadline for counselors and participating agencies to be certified by HUD to conduct counseling services in connection with the department's programs from August 1, 2020, to August 1, 2021. HUD says the extension is necessary because many exam facilities are closed due to the coronavirus; as of the end of June, HUD estimated that only 55 percent of counselors nationwide had been certified. The Interim Final Rule has a 30-day comment period ending September 4. NCSHA may submit comments on behalf of the state HFAs. By August 28, please send Glenn Gallo feedback about the extension, including its likely impact on your counseling networks.
New HUD Multifamily Q&A Allows Electronic Tenant File Reviews, Among Other Changes
On July 31, HUD issued a new multifamily programs questions-and-answers document, which allows for electronic tenant file reviews under limited circumstances and makes other revisions to its previous Q&A on testing, face masks, management and occupancy reviews, assisting COVID-19-positive residents, treatment of unemployment insurance benefits, and income recertifications. In a new policy NCSHA requested, the Q&A says contract administrators may conduct tenant file reviews remotely when owners/agents submit electronic tenant files in accordance with the requirements of Notice H 20-4.
Fannie Mae, Freddie Mac Extend Policy for Purchasing Loans in Forbearance
Late on July 31, FHFA announced it approved an extension of the temporary policy allowing Fannie Mae and Freddie Mac (the Enterprises) to purchase certain single-family mortgages in forbearance in an effort to support homeowners impacted by a COVID-19 hardship and their lenders. To be eligible, mortgage loans have to meet the specific eligibility criteria set by the Enterprises and have note dates on or before August 31, 2020. The additional loan level price adjustments previously announced by the Enterprises for these loans also remain in effect. To implement the extension, Fannie Mae issued an updated Lender Letter LL-2020-06 and Freddie Mac issued Guide Bulletin 2020-30, as well as updated Selling FAQs.
Urban Institute Report Calls for HFAs to Distribute Housing Assistance to Areas Hardest Hit By COVID-19
The Urban Institute's Housing Finance Policy Center released on August 6 a research brief suggesting federal policy-makers enlist HFAs to distribute housing assistance to renters and homeowners impacted by COVID-19. The proposal builds off a review of the Hardest Hit Fund, through which 18 HFAs used Treasury funds to administer foreclosure prevention and neighborhood stabilization programs in the wake of the Great Recession. The authors recommend federal funding be distributed to states hardest hit by the COVID-19 pandemic through a formula that reflects the share of renters in each state paying 30 percent or more of their income on rent, the share of renters of color who missed or deferred last month's rental payment, the percentage of delinquent loans, and the state unemployment rate.
NCSHA in the News
Gov. Newsom Reappoints Tia Boatman Patterson to Lead Cal Housing Finance Agency (Black Voice News)
Legislative and Regulatory Activities
NCSHA, State HFA, and Industry Events
August 7 | "Securing Housing Stability: Equitable Policy Solutions for Cost-Burdened Households" (Urban Institute/JPMorgan Chase virtual roundtable)
Stockton Williams will participate in this event.
August 11 | U.S. Bank Home Mortgage Virtual HFA Symposium
Stockton Williams will speak at this event.
August 24 – 28 | Kansas Housing Conference Online
Stockton Williams will speak at this event.
August 26 | NLIHC Virtual 2020 Housing Leadership Award Celebration
Minnesota Housing Commissioner and NCSHA Board Member Jennifer Ho will receive the Sheila Crowley Housing Justice Award during this event.
October 27 – 29 | NCSHA's 2020 Conference & Showcase | Virtual
November 18 – 20 | AHF Live | Chicago, IL
Stockton Williams will speak at this event.
Back to NCSHA Washington Report
Only members receive NCSHA Blog and Washington Report.