Washington Report | September 14, 2018
Ten years after the Great Recession forced the federal government to make major changes to the nation's housing system, state housing finance agencies (HFAs) are increasingly important to the system's ability to meet our country's affordable housing needs. A new report from NCSHA, HFAs at the Center, quantifies the impacts of state HFAs in today's housing market.
Drawing on data from NCSHA's annual surveys and other sources, the report builds the evidenced-based case for the state HFA value proposition, which has the following pillars:
The capacity to provide financing at scale where and when it's needed. The report shows that state HFAs are reliable, large-scale sources of housing financing in any phase of the economic cycle and able to reach underserved households that other sources of capital cannot. State HFAs generated nearly $30 billion in financing to provide housing for 175,000 households in 2016, serving homebuyers with an average income of under $50,000 and renters earning even less.
The systems to deliver superior loan performance. The report cites a 2018 Fannie Mae-commissioned study that found single-family loans originated through state HFA programs perform better than similar non-HFA loans to low- and moderate-income borrowers. State HFAs are "more likely to require full documentation and careful underwriting" and their loans are 20 percent less likely to experience a long-term default and 30 percent less likely to be foreclosed.
The tools to generate resources without reliance on the taxpayers. The report describes how state HFAs are self-sustaining, entrepreneurial enterprises that often use their own assets and earnings to generate additional funding for affordable housing that otherwise would not occur, with substantial fiscal and economic benefits for their states. For example, state HFA-financed new construction in 2016 generated more than 100,000 jobs; nearly $10 billion in wages; and $1.6 billion in local revenues on a one-time and annually recurring basis combined.
The new data and analysis presented in HFAs at the Center is timely. With the current Congress likely to adjourn in early Fall and the administration expected to nominate a new director of the Federal Housing Finance Agency in the next several months, the discussion about how to reform the American housing finance system may once again be wide open.
Complexity and caution may conspire to keep the conservator-based system in place for the foreseeable future. But a "do-no-harm" approach, however "convenient" it may seem, is neither guaranteed nor optimal. NCSHA recently joined a number of national housing organizations on an open letter sponsored by the Mortgage Bankers Association that warned "the stability of the housing market is more illusory than appearances may initially indicate" and urged policymakers to "lock in recent reforms to the GSEs and complete the necessary additional reforms."
Those additional reforms can and should build on the effective business model and proven track record of state HFAs to expand their impact at the center of the nation's affordable housing finance system.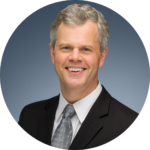 Stockton Williams | Executive Director
---
In This Issue
Ways and Means Committee Advances Tax Reform Follow-Up Package
On September 13, the House Ways and Means Committee reported a package of three bills—together commonly referred to as "Tax Reform 2.0"—which follow last year's Tax Cuts and Jobs Act. The bills would make permanent the tax cuts for individuals and small businesses established on a temporary basis in last year's tax reform legislation, encourage retirement savings, and support business innovation. They do not make direct changes to either the Housing Credit or Housing Bonds. It is uncertain when or if the full House will take up the package, as there is not unanimous support among House Republicans for certain revenue-raisers included in the bills. Moreover, the Senate is unlikely to consider the legislation, even if it passes the House, as it would require 60 votes for passage and is not likely to garner that level of support.
Congressional Leaders Announce Continuing Resolution, Likely Including HUD and Rural Housing Programs
Congressional leaders this week continued work on finalizing FY 2019 spending bills before the fiscal year begins on October 1, sending a set of three bills to the President's desk for his signature and announcing a short-term Continuing Resolution running through December 7 for federal agencies not otherwise funded, including HUD. This CR will be tacked onto an emerging FY 2019 package of Defense, Labor, Health and Human Services, and Education funding measures. While House and Senate conferees met this week to negotiate the four-bill FY 2019 appropriations package (H.R. 6147) that includes funding for HUD and rural housing programs, it appears likely that Congress will not enact these bills before October 1, so these agencies will be funded under the CR, leaving Congress until December 7 to finalize them. The Violence Against Women Act, which was set to expire on September 30, also will be extended through December 7 as part of the CR.
Cleveland Fed Appoints King to Inaugural Community Advisory Council
The Federal Reserve Bank of Cleveland announced earlier this week it has appointed Edwin King, Executive Director and Chief Executive Office of the Kentucky Housing Corporation and NCSHA Board member, to its first-ever Community Advisory Council (CAC). The Council will advise and inform the Bank's Community Development staff and senior leadership about economic and social issues impacting lower-income communities across Ohio, Western Pennsylvania, Eastern Kentucky, and the northern panhandle of West Virginia.
Herman Inducted into AHF 2018 Hall of Fame
Earlier this week, Affordable Housing Finance (AHF) magazine announced it will induct Washington State Housing Finance Commission Executive Director Kim Herman and three other housing leaders to its 2018 Hall of Fame in November. Herman has played a pivotal role in affordable housing advocacy in Washington State for over three decades. Herman has served as NCSHA President, has been a long-time Board member, and has led and participated in numerous NCSHA task forces and working groups. The other 2018 AHF Hall of Fame inductees are former Executive Director and CEO of the Skid Row Housing Trust, Mike Alvidrez; former FHA Commissioner Carol Galante; and Nan Roman, President and CEO of the National Alliance to End Homelessness.
NLIHC Releases Report on Initial Housing Trust Fund Developments
The National Low-Income Housing Coalition (NLIHC) released this week a new report describing the results achieved during the Housing Trust Fund's (HTF) first year of funding. The report, "Getting Started: First Homes Being Built with 2016 National Housing Trust Fund Awards," shows how HTF funds are being used to build, rehabilitate, and preserve homes for extremely low-income households. The report summarizes information from 42 states that have used FY 2016 HTF funds to build or preserve more than 1,500 rental homes in 129 developments across the country. States are prioritizing projects that will serve people experiencing homelessness, people with disabilities, seniors, veterans, and other special needs populations.
FHFA Proposed Rule Would Require GSEs to Align Policies to Facilitate Single Security
The Federal Housing Finance Agency (FHFA) on September 12 released a proposed rule that would mandate the government-sponsored enterprises (GSEs) Fannie Mae and Freddie Mac work to align their policies and procedures that could impact the prepayment speeds of their mortgage-backed securities (MBS) in the to-be-announced market (TBA). FHFA published the rule to codify its guidance to the GSEs that they work to eliminate the price disparities between Fannie Mae MBS and Freddie Mac Participation Certificates. FHFA is working to make sure the GSEs begin using a common security, known as the Uniform Mortgage-Backed Security (UMBS), on a Common Securitization Platform (CSP) by June 3, 2019. More information is available in NCSHA's blog.
Financial Regulators Clarify Role of Supervisory Guidance
Five federal financial regulators—the Federal Reserve, Consumer Financial Protection Bureau, Federal Deposit Insurance Corporation, Office of the Comptroller of the Currency, and National Credit Union Administration―Tuesday released a statement clarifying that supervisory guidance, no matter what form it is provided in, does not have the same force of law as the agencies' regulations and that the agencies will take not enforcement action against regulated entities based on any supervisory guidance they issue. Several congressional Republicans, including Senate Banking Committee member Pat Toomey (PA) and House Financial Services Committee member Blaine Luetkemeyer (R-MO), have in recent years urged the regulators to issue such guidance.
NCSHA, State HFA, and Industry Events
September 14 | Discounted Early Registration Deadline for the 2018 Annual Conference & Showplace
September

 

17 | Midwest Housing Collaborative Meeting
NCSHA will participate in this event.
September 19 | Virginia Housing Alliance Conference
Stockton Williams will participate in this event.
September 26 – 28 | National Association of State and Local Equity Funds 25th Annual Conference
Jennifer Schwartz will participate in this event.
October 1 – 2 | Southeast States Regional Roundtable
Jim Tassos will participate in this event.
October 2 – 4 | Housing Washington Conference
Jennifer Schwartz will participate in this event.
October 4 | New Hampshire Housing and the Economy Conference
Stockton Williams will participate in this event.
October 5 | New England HFA Executive Director Meeting
Stockton Williams will participate in this event.
October 11 | Ohio Housing Council Fall Symposium
Jennifer Schwartz will participate in this event.
October 13 – 16 | 2018 Annual Conference & Showplace | Austin, TX
October 21 – 23 | National Affordable Housing Management Association's Biannual Top Issues in Affordable Housing Conference—Fall 2018
Jennifer Schwartz will participate in this event.
October 24 – 25 | North Carolina Affordable Housing Conference
Stockton Williams will participate in this event.
October 24 – 25 | Affordable Housing Investors Council – Affordable Housing Summit
Jim Tassos will participate in this event.
Legislative and Regulatory Activity
September 17 | Consumer Financial Protection Bureau Symposium on Credit Visibility
September 17 | Comment deadline on Federal Housing Finance Agency proposed rule on Capital Requirements for Fannie Mae and Freddie Mac
September 20 | HUD Webcast on Landlord Participation in HUD's Housing Choice Voucher program
Althea Arnold will attend this event.
October 15 | Comment deadline for HUD's Affirmative Furthering Fair Housing Advance Notice of Proposed Rulemaking
October 19 | Feedback due to NCSHA's Glenn Gallo on USDA Rural Housing Services' proposed rule modifying the income eligibility standards for Section 502 Guaranteed Rural Housing Loans and Section 502 Direct Home Loan programs
October 30 | Comment deadline on USDA Rural Housing Services' proposed rule modifying the income eligibility standards for Section 502 Guaranteed Rural Housing Loans and Section 502 Direct Home Loan programs
November 19 | Comment deadline on the Office of the Comptroller of the Currency's Advance Notice of Proposed Rulemaking on the Community Reinvestment Act