Washington Report | September 7, 2018
There's a long-running argument in American politics about whether the private sector or public sector is the most cost-effective delivery system for products and services society needs, such as decent, affordable housing. As a public-private partnership, the Housing Credit has served as a 30-year reminder that this can be a false choice. New analysis released today by NCSHA provides overwhelming evidence to further demonstrate this fact.
A study by Abt Associates, complemented by additional NCSHA analysis, shows Housing Credit development costs in recent years have been, on average, about the same as development costs for all multifamily projects, despite complying with a host of policy constraints that don't apply to market-rate properties.
The study is the most comprehensive quantitative analysis of the costs of affordable housing development to date. It draws on a nationwide database of more than 2,500 Housing Credit-financed properties containing more than 160,000 units developed between 2011 and 2016.
The study shows that newly constructed Housing Credit apartments cost on average about $209,000 per unit to develop. This figure includes the cost of construction, land, and fees to contractors and others. This is a national average; costs vary considerably from place to place, like all prices in local real estate markets.
Based on data from Dodge Data and Analytics and Fannie Mae, NCSHA estimates that the average development cost for all apartments during the same time period was roughly $196,000 to $204,000 per unit.
The slightly higher costs suggested for new construction of Housing Credit developments are almost certainly explained by requirements on them that don't apply to market-rate multifamily developments, such as the need for higher upfront operating reserves and funding to cover the developer's services.
Market-rate projects can generate capital to cover these costs by charging higher rents. Housing Credit properties cannot – they must by law serve low-income households at restricted rents. Also, unlike many market-rate projects, Housing Credit properties don't "trade" every few years for higher prices based on real estate appreciation and operating cash flow – they remain affordable for decades.
The Abt study together with NCSHA's analysis also suggests that Housing Credit development costs have grown more slowly in recent years than for multifamily apartments overall – we believe due in part to sound administration of the program by the states. The Abt Associates analysis indicates Housing Credit development costs grew by about 8 percent between 2011 and 2016. A 2017 report from Fannie Mae found overall multifamily construction costs had risen 10 to 30 percent between 2011 and 2016.
In other words, the Housing Credit, a public-private partnership, is doing what it is supposed to — producing affordable housing for people who need it — just as well as the private sector is doing in building for higher-income renters. At a time of skepticism about government's role in the housing system, and occasional false choices about supposedly better alternatives, this is good news for taxpayers – and for Americans who lack a decent, affordable home.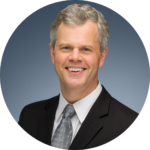 Stockton Williams | Executive Director
---
In This Issue
House Financial Services Committee Holds Hearing on GSE Conservatorship
The House Committee on Financial Services Thursday held a hearing, titled "A Failure to Act: How a Decade Without GSE Reform Has Once Again Put Taxpayers at Risk," to review the 10 years since GSEs Fannie Mae and Freddie Mac were placed under government conservatorship. The hearing also addressed whether the GSEs' contributed to the causes of the housing crisis, what they have achieved while in conservatorship, and the impact of affordable housing goals and duty-to-serve requirements. More information on the hearing is available in NCSHA's blog.
NCSHA released a statement highlighting the importance of HFA-GSE partnerships and calling on the Administration and Congress to ensure that any legislative, regulatory, or administrative changes to the current GSE framework help make capital more available and affordable to all the households and communities that need it and establish a central role for state HFAs to assist in the financing of affordable housing for those households and communities.
In related news, NCSHA also joined a statement signed by the Mortgage Bankers Association, National Association of Realtors, National Association of Home Builders, the National Housing Conference, and others urging the Administration and Congress to pursue housing finance system reform that protects taxpayers, promotes stability, creates liquidity, and supports affordable housing.
House Housing Subcommittee Holds Hearing on Housing Regulation Costs
The House Subcommittee on Housing and Insurance held a hearing September 5 on "The Cost of Regulation on Affordable Multifamily Development." The hearing focused on how federal, state, and local regulations significantly add to the cost of producing affordable multifamily housing and how to address the challenges created by these additional costs. More information on the hearing is available in NCSHA's blog.
NCSHA released a statement on the hearing, highlighting state HFA administration of Project-Based Rental Assistance, the FHA-HFA Multifamily Risk-Sharing Federal Financing Bank Option, and proposed legislative improvements to the Low Income Housing Tax Credit in H.R. 1661 as actionable opportunities for Congress to create and preserve more multifamily affordable housing while reducing regulation.
Hensarling, Delaney, and Himes Release Housing Finance Reform Proposal
House Financial Services Committee Chairman Jeb Hensarling (R-TX) released a discussion draft of new legislation that he and fellow Committee members John Delaney (D-MD) and Jim Himes (D-CT) have developed to replace Fannie Mae and Freddie Mac with Ginnie Mae, expanding its activities to guarantee qualified privately insured mortgage-backed securities. Hensarling explained in a Wall Street Journal op-ed that housing finance reform has "proved elusive" and that he is "putting forth a compromise approach for bipartisan consideration." Hensarling also said Thursday that he plans to reintroduce his Protecting American Taxpayers and Homeowners Act (the PATH Act), which would eliminate Fannie Mae and Freddie Mac and which the Committee passed in 2013.
Conferees Named for FY 2019 Housing Funding Bill
The House voted September 6 to go to conference on a four-bill FY 2019 appropriations package (H.R. 6147) that includes funding for HUD and rural housing programs. Later the House and Senate named conferees to resolve differences between the Senate-passed and House Appropriations Committee-passed bills, with plans to enact a final bill before the new fiscal year begins October 1. Senate THUD Subcommittee Chairwoman Susan Collins (R-ME) and House THUD Subcommittee Chairman Mario Diaz-Balart (R-FL) both say the total funding allocation for these bills is tight, so NCSHA urges readers to reach out to your members, especially those on the House and Senate Conference Committee, to advocate for the best conference outcomes for NCSHA priority programs.
HUD Awards $99 Million in Section 811 Mainstream Vouchers
On September 4, HUD awarded $99 million in Section 811 Mainstream Housing Choice Voucher funding to nine state Housing Finance Agencies and 276 local public housing authorities to provide permanent housing to an additional 12,000 low-income disabled residents. While the FY 2017 Omnibus and the FY 2018 Omnibus made available $13 million and $385 million, respectively, to this program, HUD opted to award only $99 million in this funding cycle and reserve all remaining funds for future awards. Awardees for this funding cycle include state HFAs in Alaska, Delaware, Idaho, Maryland, Michigan, New Hampshire, Tennessee, Texas, and Virginia.
NCSHA Joins National Housing Groups in Urging Congress to Fund Housing Choice Mobility Demonstration
On September 6, NCSHA joined dozens of other national housing groups in urging Appropriations Committee leaders to include in the final FY 2019 HUD funding bill $50 million for the Housing Choice Voucher Mobility Demonstration. As NCSHA reported in July, the House passed the Housing Choice Voucher Mobility Demonstration Act of 2018 (H.R. 5793), which authorizes HUD to help voucher recipients to move to lower-poverty, higher-opportunity areas. The mobility demonstration has broad support in Congress and among stakeholders. In addition to its overwhelming support in the House this Congress, it was also funded in the Senate THUD bill in the last Congress, but that funding was not enacted.
HUD to Host Listening Sessions Ahead of Issuing New Section 811 NOFA
HUD announced Friday it will host two listening sessions with stakeholders as it develops a Notice of Funding Availability (NOFA) for $82.6 million in additional funds for the Section 811 Supportive Housing for People with Disabilities program, provided in the FY 2018 Omnibus Appropriations Act. HUD is seeking input from stakeholders who are currently developing supportive housing for people with disabilities; have previous experience with the Section 202/811 capital advance program; are currently providing services and supports to people with disabilities in the community; and/or bring a national perspective to these issues. HUD will host an in-person meeting on September 26 in Washington, DC (travel reimbursements are not available), and plans to also host a conference call for other organizations. NCSHA's Althea Arnold will attend the September 26 session and will be reaching out to HFAs for their input ahead of both sessions.
Oregon Housing and Community Services Central to Governor's Ambitious Housing Plan
Oregon Governor Kate Brown's (D) proposed plan to invest $370 million in a comprehensive effort to address housing needs from homelessness to homeownership made national news, appearing in the Bond Buyer, among other outlets. Under Margaret Salazar's leadership, Oregon Housing and Community Services is central to the plan, which notes that "Oregon has over 7,800 new affordable homes under development in the OHCS pipeline, which is a record number." OHCS is developing a five-year blueprint to implement the governor's plan.
HAC Report Summarizes Shortage of Affordable Rural Rental Housing
On Thursday, the Housing Assistance Council (HAC) published a report detailing the decline of affordable rural rental housing options. HAC's report focuses on the loss of USDA Section 515 Rural Rental Housing properties due to the expiration of their affordability agreements and rent subsidies. According to the report, there are 13,829 Section 515 properties with 416,396 units across the country, with at least one property in 87 percent of counties in America. Nearly 90 percent of these properties are at least 20 years old and more than half are over 30 years old, suggesting that the decline of the portfolio will only get worse. More information is available in NCSHA's blog.
NCSHA, State HFA, and Industry Events
September 12 – 14 | New Mexico Housing Summit
Stockton Williams will participate in this event.
September 12 | Affordable Housing Tax Credit Coalition 2018 Fall Advocacy Event
Jennifer Schwartz will participate in this event.
September 12 | National Alliance of Community Economic Development Associations Summit
Althea Arnold will participate in this event.
September 14 | Discounted Early Registration Deadline for the 2018 Annual Conference & Showplace
September

 

17 | Midwest Housing Collaborative MeetingNCSHA will participate in this event.
September 26 – 28 | National Association of State and Local Equity Funds 25th Annual Conference
Jennifer Schwartz will participate in this event.
October 1 – 2 | Southeast States Regional Roundtable
Jim Tassos will participate in this event.
October 2 – 4 | Housing Washington Conference
Jennifer Schwartz will participate in this event.
October 4 | New Hampshire Housing and the Economy Conference
Stockton Williams will participate in this event.
October 5 | New England HFA Executive Director Meeting
Stockton Williams will participate in this event.
October 11 | Ohio Housing Council Fall Symposium
Jennifer Schwartz will participate in this event.
October 13 – 16 | 2018 Annual Conference & Showplace | Austin, TX
October 21 – 23 | National Affordable Housing Management Association's Biannual Top Issues in Affordable Housing Conference—Fall 2018
Jennifer Schwartz will participate in this event.
October 24 – 25 | North Carolina Affordable Housing Conference
Stockton Williams will participate in this event.
October 24 – 25 | Affordable Housing Investors Council – Affordable Housing Summit
Jim Tassos will participate in this event.
Legislative and Regulatory Activity
September 17 | Consumer Financial Protection Bureau Symposium on Credit Visibility
September 17 | Comment deadline on Federal Housing Finance Agency proposed rule on Capital Requirements for Fannie Mae and Freddie Mac
September 20 | HUD Webcast on Landlord Participation in HUD's Housing Choice Voucher program
Althea Arnold will attend this event.
October 15 | Comment deadline for HUD's Affirmative Furthering Fair Housing Advance Notice of Proposed Rulemaking
October 19 | Feedback due to NCSHA's Glenn Gallo on USDA Rural Housing Services' proposed rule modifying the income eligibility standards for Section 502 Guaranteed Rural Housing Loans and Section 502 Direct Home Loan programs
October 30 | Comment deadline on USDA Rural Housing Services' proposed rule modifying the income eligibility standards for Section 502 Guaranteed Rural Housing Loans and Section 502 Direct Home Loan programs
November 19 | Comment deadline on the Office of the Comptroller of the Currency's Advance Notice of Proposed Rulemaking on the Community Reinvestment Act