Washington Report | February 22, 2019
Housing has long been seen as a leading economic indicator.
Home construction has historically led the country out of recessions, acting as "an important jump-starter [that] precedes and makes possible the overall economic recovery," according to Federal Reserve Bank of Philadelphia economist Burcu Eyigungor. And, as New York Times economics reporter Conor Dougherty observed this week, 9 of the 11 U.S. recessions since World War II "were preceded by a big decline in the housing market."
Yet the health of the housing market and the overall economy have diverged in recent years, with the former sputtering even as the latter strengthened. Last fall, the Wall Street Journal's Laura Kusisto pointed out: "It is rare for the housing sector to slow so significantly even as the job market and stock market are booming."
A cause and an effect of this unusual dynamic is a lack of affordable for-sale homes. Research by Redfin found the availability of homes affordable to a middle-class family putting 10 percent down fell in 94 percent of the largest metro areas in 2018.
This fundamental market challenge is squarely on the minds of many home builders, as I was reminded this week at the National Association of Home Builders (NAHB) International Builders' Show in Las Vegas.
NAHB's economists reported that builder sentiment was positive overall (albeit down from a year ago). And in individual conversations and across nearly 14 acres of exhibition space, I heard and saw a deep commitment to innovating lower-cost solutions to the for-sale home supply shortage.
Longtime industry analyst John McManus argues, "The focus of opportunity is the 56 percent of house prices represented by vertical direct cost, where many feel as much as 20 percent of expense is unnecessary and, if captured, could be redirected into more attainability… at a profit."
It's not just about cutting construction costs, though. John Burns Real Estate Consulting has documented the steady movement of large builders into the entry home market over the past several years, with smaller, simpler designs that deliver "less spec and more tech."
And NAHB's latest data show a surge in townhouse development, a less expensive option that can achieve density conducive to infill locations and support a more mixed-use, walkable lifestyle as well — demand for which is growing eight times as fast as the overall single-family market.
Even in the face of the well-documented headwinds, NAHB members large and small are figuring out how to deliver at scale, again, for the entry-level buyer. In state HFAs, who have the mission to serve that market and the proven ability — at any point in the economic cycle — to generate affordable financing to serve it, today's home-building innovators have a partner.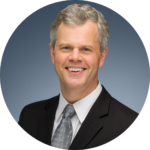 Stockton Williams | Executive Director
---
In This Issue
---
NCSHA Opportunity Zone Work in the News
Supporting use of the Opportunity Zone tax incentives to expand and preserve affordable housing is a priority for NCSHA in 2019, and the organization's work toward this end is gaining traction. NCSHA's Opportunity Zone Fund Directory was cited yesterday in the New York Times' article "Wall Street, Seeking Big Tax Breaks, Sets Sights on Distressed Main Streets," written by Matthew Goldstein and Jim Tankersley. Earlier this week, NCSHA-recommended improvements to Opportunity Zone regulations to increase affordable housing investment, delivered in a statement by Stockton Williams during a February 14 IRS public hearing, were included in hearing coverage by Forbes, Financial Advisor and Novogradac.
Maintaining this momentum, NCSHA released the fifth edition of its Opportunity Zone Fund Directory earlier today with details on 89 Qualified Opportunity Funds, including 17 new funds, planning to invest in designated Opportunity Zones. The 89 featured funds represent $19 billion in total investment. The percentage of funds planning to invest in community revitalization, affordable housing, or workforce housing has increased to 55 percent (49 of 89 funds). Read the complete analysis in our blog.
Governor Appoints Tia Boatman Patterson Senior Advisor of Housing
NCSHA Board Chair Tia Boatman Patterson has been appointed Senior Advisor on Housing in the Office of California Governor Gavin Newsom. She will continue to serve as Executive Director of the California Housing Finance Agency, which she joined in 2014. Previously, Boatman Patterson was general counsel at the Sacramento Housing and Redevelopment Agency and served as special assistant to California State Assembly Speakers Fabian Núñez and Karen Bass and as a senior associate at Best Best and Krieger.
GSEs Announce 2019 Contributions to Housing Trust Fund and Capital Magnet Fund
On February 14, Fannie Mae and Freddie Mac (the GSEs) filed their respective 10-K forms detailing their financial performance to the Securities and Exchange Commission. These documents also included the GSEs' anticipated 2019 contributions of $245 million to the National Housing Trust Fund (HTF) and $131.6 million to the Capital Magnet Fund (CMF). The Housing and Economic Recovery Act of 2008 requires the GSEs to set aside an amount equal to 4.2 basis points of each dollar of the unpaid balance of their total new business purchases. Sixty-five percent of this is allocated to HUD to fund HTF, and 35 percent is transferred to CMF operated by Treasury.
HUD Awards 12 HFAs Family Self-Sufficiency Grants
HUD last week awarded $74 million in FY 2018 grants to public housing agencies, including 12 HFAs, as part of its Family Self-Sufficiency (FSS) Program, an employment and savings incentive program for Housing Choice Voucher participants and public housing residents. HFAs in Alaska, Guam, Idaho, Kentucky, Maine, Michigan, New Hampshire, New York, Oklahoma, Rhode Island, Tennessee, and the Virgin Islands will receive grants to provide case management services and establish income-based escrow accounts for FSS participants.
In May 2018, the FSS program was permanently reauthorized, combining the programs for voucher participants and public housing residents and expanding eligibility to families in properties with project-based rental assistance. The FY 2019 Appropriations Act, signed into law last week, increased FSS annual funding to $80 million, $5 million more than in FY 2018.
HUD Expands Housing Credit Pilot Program
This week, HUD's Office of Multifamily Housing Programs announced it is expanding its Low Income Housing Tax Credit pilot program, which streamlines the review process for Federal Housing Administration (FHA) mortgage insurance on certain Housing Credit properties. Authorized under the Housing and Economic Recovery Act of 2008 and implemented in 2012, the pilot program has provided a separate processing track under HUD's Section 223(f) refinancing program. The expanded pilot will provide similar benefits for Section 221(d)(4) and Section 220 new construction and substantial rehabilitation projects receiving Housing Credits. According to HUD, the pilot program has reduced processing time to 30 days for its expedited approval process and 60 days for its standard approval process. The average processing time for Housing Credit properties that are not part of the pilot is 90 days. This Housing Notice and Mortgagee Letter provide additional information.
HUD Issues Guidance on Submitting FY 2019 Consolidated Plans
Last week, HUD released a notice providing guidance on submitting Consolidated Plans and Annual Action Plans for FY 2019, given Congress' delay in providing full-year appropriations for HUD programs. As with previous years' notices, this notice advises Community Planning and Development (CPD) formula program (CDBG, HOME, HOPWA, and ESG) grantees not to submit their plans until they have been advised of their actual allocation amounts. HUD expects to publish Housing Trust Fund (HTF) allocations no earlier than April 2019.
This year's notice also contains a new section that provides interim guidance to grantees wishing to incorporate assistance for designated Opportunity Zones into their Consolidated Plans and encourages CPD grantees to consider the use of CDBG, HOME, ESG, HOPWA, and HTF funds for eligible activities in Opportunity Zones. CPD will publish further guidance in the near future on how program funds can be deployed to leverage Opportunity Zone financing.
HUD Reduces Notice Time for REAC Inspections
As part of Secretary Carson's reexamination of the Real Estate Assessment Center (REAC) inspection process, HUD on February 20 announced it is "dramatically reducing the advance notice" it gives public housing authorities (PHAs) and private owners of HUD-subsidized apartment developments before their housing is inspected. HUD's new standard, detailed in a yet-to-be published notice, provides PHAs and private owners of HUD-assisted housing 14 calendar days of notice prior to inspections. If an owner/agent declines, cancels, or refuses entry for an inspection, a presumptive REAC score of zero will be recorded. If the second attempt results in a successful inspection within seven calendar days, the resulting score will be recorded.
HUD also announced it is launching a series of listening sessions across the country to gather input from stakeholders about a planned pilot program to test innovative approaches to REAC inspections. Initial listening sessions are planned in Philadelphia, Fort Worth, Atlanta, Detroit, and Seattle.
USDA Announces Program for Transitional Housing in Rural Areas
USDA last week announced it will partner with the Department of Health and Human Services (HHS) to help rural communities create transitional housing for people recovering from opioid addiction. USDA Rural Development and HHS Substance Abuse and Mental Health Services Administration will collaborate to sell USDA Real Estate Owned single-family properties to nonprofits at discounted prices for conversion into housing designed to provide "treatment, job training, and other key services for people in substance misuse treatment and recovery."
HUD Awards $10.6 Million to Help Public Housing Residents Secure Higher Paying Jobs
As part of its Jobs Plus Initiative, HUD announced on February 20 that it will provide $10.6 million to four public housing authorities to help low-income residents move toward self-sufficiency. Receiving funding are PHAs in San Joaquin County, California; the City of Los Angeles, California; Gainesville, Florida; and Lucas Metro, Ohio. The Jobs Plus Initiative combines traditional employment and job training opportunities with rent incentives to facilitate higher paying jobs for public housing residents.
AHTCC and Novogradac Accepting Nominations for Housing Credit Excellence Awards
The Affordable Housing Tax Credit Coalition (AHTCC) and the Novogradac Journal of Tax Credits are now accepting nominations for their 2019 awards programs. AHTCC is accepting applications until March 25 for the 25th Annual Charles L. Edson Tax Credit Excellence Awards to recognize Housing Credit developments that are working to create stronger and healthier communities; winners will be announced during a June 5 ceremony in Washington, DC. Novogradac will accept nominations until May 24 in five categories: Renewable Energy Power, Individual Achievement, Historic Rehabilitation, Community Development QLICIs of the Year, and Developments of Distinction. For more information, please visit AHTCC's and Novogradac's websites.
Bollinger Foundation Seeks Nominations for Scholarship Grants
The Bollinger Foundation is accepting nominations for its 2019 grant awards to support individuals who have lost a parent or guardian and whose deceased or surviving parent worked or currently works in the affordable housing, community development, or economic development field. The grants are traditionally used for college tuition and other education-related expenses. The nomination deadline is May 3, 2019. Please visit the Bollinger Foundation website for more information.
Legislative and Regulatory Activities
February 26 | Senate Banking Committee Votes on Pending Nominations | Mark Calabria, Director of the Federal Housing Finance Agency; Seth Appleton, HUD Assistant Secretary for Policy Development and Research; Robert Hunter Kurtz, HUD Assistant Secretary for Public and Indian Housing
March 7| Congressional Briefing on Affordable Housing Preservation
Althea Arnold will participate.
TBD | House Financial Services Committee — Housing, Community Development, and Insurance Subcommittee Hearing | The Affordable Housing Crisis in Rural America: Assessing the Federal Response (Hearing postponed from February 14)
NCSHA, State HFA, and Industry Events
February 25 | Council of State Community Development Agencies Program Managers Conference | Washington, DC
Stockton Williams will speak at this event.
February 26 – 27 | Illinois Governor's Housing Conference | Chicago, IL
Stockton Williams will speak at this event.
February 27 – March 2 | National Housing and Rehabilitation Association Annual Meeting and Symposium | Miami, FL
Stockton Williams will speak at this event.
March 6 – 7 | Tennessee Governor's Housing Conference | Nashville, TN
Stockton Williams will speak at this event.
March 11 – 13 | NCSHA's 2019 Legislative Conference | Washington, DC
March 18 | California Housing Finance Agency Board Meeting and Workshop | Sacramento, CA
Garth Rieman will speak at this event.
March 18 – 20 | Housing Justice Network National Meeting | New Orleans, LA
Stockton Williams will speak at this event.
March 19 | Ohio Housing Finance Agency Board Retreat
Jennifer Schwartz will speak at this event.
April 16 | Moody's U.S. Housing and Housing Finance Conference | New York, NY
Stockton Williams will speak at this event.
May 3 | Entry Deadline for NCSHA's 2019 Annual Awards for Program Excellence
May 13 | Early Registration and Hotel Group Rate Cutoff for NCSHA's Housing Credit Connect 2019
June 11 – 14 | NCSHA's Housing Credit Connect 2019 | San Francisco