Washington Report | February 15, 2019
More HFAs are investing in research to refine business strategies, understand emerging trends, and adjust policies to address new realities in their communities. Recent work on urban housing and real estate markets at a national level reminds us of the value of revisiting long-held premises with data-driven analysis. The recommendations here are mine, not NCSHA's.
City NIMBYs
While mobilized resident opposition to new development has historically been associated with affluent suburban communities, "NIMBYism" is now playing out in many city neighborhoods as well. Vicki Been of the New York University School of Law traces the evolution of urban centers from "growth machines" to "exclusionary cities." She summarizes an extensive body of research documenting how opposition to development and resulting "regulatory stringency" — in suburbs and cities — increases housing prices and probably exacerbates income inequality and segregation.
Been draws distinctions between the drivers of suburban and urban NIMBYism though, arguing that city resistance to new housing development most often comes from renters who fear displacement. She concludes with a blunt warning: "We are unlikely to make progress towards providing affordable homes in thriving, safe, and high-quality neighborhoods if we do not hear, respect, and seriously attempt to resolve the concerns that may lead to opposition to new development in the nation's growing cities."
The New Geography of Urban Neighborhoods
RCLCO Real Estate Advisors created a new typology of urban neighborhoods — as well as a searchable online map — and analyzed key trends in the country's 50 largest metropolitan areas. Among their thought-provoking findings: Those urban communities, as a group, accounted for 36 percent of new job growth between 2005 and 2015 (more compared to suburbs than their statistical "fair share"), and the most upscale city neighborhoods are among the most racially and ethnically diverse in their regions.
The RCLCO study also reveals that, while rental apartment development is now concentrated in urban locations — inventory in cities increased at double the rate in suburbs between 2010 and 2017 — fully half of that development happened in more high-end and economically vibrant urban neighborhoods. And while average annual household incomes tend to be lower in cities than the suburbs — $66,000 versus $89,000 — average apartment rents are much higher.
Small City Dynamism
Researchers at the Federal Reserve Bank of Atlanta have been doing interesting work that challenges the dominant narrative that only larger cities are succeeding while smaller ones are destined to fall behind. Assessing the economic trajectory of 400 communities with populations between 50,000 and 500,000, the bank's analysis indicates 78 percent of small cities grew between 2000 and 2015, even some of those the researchers ranked as having "low economic dynamism."
The most dynamic small cities tend to be college or university towns, tourist destinations, proximate to large industry or military bases, and/or near a larger city. The analysis — which is explorable through an online database — suggests a troubling tradeoff between economic growth and broad-based opportunity in many small cities, as the researchers note: "While we see positive momentum across common measures of economic growth, indicators of broad-based opportunity in these same cities suggest a more challenging reality."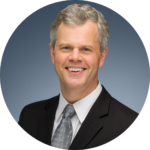 Stockton Williams | Executive Director
---
In This Issue
NCSHA Testifies at IRS Opportunity Zones Hearing
Stockton Williams testified February 14 at an Internal Revenue Service (IRS) hearing to press for guidance that strengthens the ability of Opportunity Zone tax incentives to expand and preserve affordable housing. In his testimony, Williams highlighted the importance of ensuring Opportunity Zone incentives can be put to work redeveloping vacant land in distressed communities, which represents a huge, largely untapped potential resource for affordable housing in many cities across the United States. Williams observed in his testimony, "Most state HFAs were at the table with their governors advising on their Opportunity Zone designation decisions, and many are allocating their own resources to enhance the viability of Opportunity Zones in rural and urban communities in their states. Supporting the utilization of the Opportunity Zone tax incentives to expand and preserve affordable housing is a priority for NCSHA, the state HFAs, and their partners in 2019."
Lawmakers Pass FY 2019 Funding Deal Averting Another Shutdown
President Trump on Friday morning signed legislation that will fund through September 30 the nine federal agencies that lacked full-year Fiscal Year 2019 appropriations, averting another partial government shutdown. On Thursday, just hours after congressional negotiators released the text of the legislation and border security compromise, the legislation passed the Senate in an 83–16 vote and the House in a 300–128 vote. The FY 2019 spending measure will fund HUD and USDA housing programs at levels that appear to mirror those in the negotiated bill the House passed on January 23, including enough funding to renew existing tenant- and project-based rental assistance contracts and $1.25 billion for the HOME Investment Partnerships Program. The measure does not extend the Violence Against Women Act (VAWA) which will lapse on Friday; however, VAWA-related grant programs are funded in the spending measure. NCSHA will report more on this and the HUD and USDA housing provisions soon.
Three HFAs Among Winners of 2018 Capital Magnet Fund Awards
This week, the CDFI Fund announced the recipients of its 2018 Capital Magnet Fund (CMF) awards. The Colorado Housing and Finance Authority, Rhode Island Housing, and Wisconsin Housing and Economic Development Authority were among the 38 organizations that received awards totaling $142.9 million. The CDFI Fund says that recipients intend to develop more than 25,700 affordable homes, including both rental and homeownership units, with the CMF funds. Congratulations to these HFAs and all the award winners. Refer to the full list of award recipients for more information.
Banking Committee Considers Calabria's Nomination to Serve as FHFA Director
The Senate Banking Committee yesterday held a hearing on the nomination of Mark Calabria to serve as director of the Federal Housing Finance Agency (FHFA). Throughout the hearing, and in his written testimony, Calabria told the Committee that he believes it is Congress' role to advance housing finance reform and that he would not look to restructure the agency unilaterally. In response to a question from Committee Chair Mike Crapo (R-ID), Calabria said he believes it is possible to develop a sustainable housing finance system that includes support for affordable housing. Replying to various questions from Committee Democrats, Calabria pledged to maintain Fannie Mae and Freddie Mac affordable housing policies, including the Affordable Housing Goals, the Duty-to-Serve rule, and contributions to the Housing Trust Fund and Capital Magnet Fund, according to statute and as long as the firms are not failing. The Committee is expected to schedule a vote on the nomination soon.  NCSHA summarized the hearing in more detail in our blog.
Cleaver and Duffy Reintroduce Voucher Mobility Bill
Representatives Emanuel Cleaver (D-MO) and Sean Duffy (R-WI) on February 8 reintroduced the Housing Choice Voucher Mobility Demonstration Act. As NCSHA reported when Cleaver and Duffy introduced the legislation in the last Congress, the bill would encourage Section 8 Housing Choice Voucher recipients to move to lower poverty neighborhoods to expand access to opportunity areas. The bill authorizes HUD to administer a mobility demonstration through a consortia of public housing agencies (PHAs) that serve areas with high concentrations of housing voucher recipients in "poor, low-opportunity neighborhoods" and have enough moderately priced units in "higher opportunity areas" to meet the need. The bill provides no funding for the mobility demonstration; however, the FY 2019 appropriations bill just enacted will provide $25 million for a mobility demonstration program.
Senators Press FHFA to Continue HTF Funding
Senate Appropriations THUD Subcommittee Chair Susan Collins (R-ME) and Ranking Member Jack Reed (D-RI) last month sent FHFA Acting Director Joseph Otting a letter urging the agency to maintain GSE-financed contributions to the National Housing Trust Fund and Capital Magnet Fund. In his response, Otting wrote that FHFA is "currently reviewing" its options regarding the allocations and appreciates the lawmakers' continued dialogue as he considers the agency's decision. NCSHA supports continued funding of the Housing Trust Fund.
Congressional Oversight Hearing Examines HUD Actions During Shutdown
On February 12, the House Appropriations Subcommittee on Transportation, Housing and Urban Development (THUD) held an oversight hearing on HUD's actions during the 35-day partial government shutdown. HUD Acting Deputy Secretary and FHA Commissioner Brian Montgomery and HUD Chief Financial Officer Irv Dennis highlighted HUD's accomplishments during the shutdown but also stressed the difficulties of working with only three percent of its normal staff and dealing with antiquated technology systems. Subcommittee Chair David Price (D-NC) demanded Montgomery explain HUD's handling of 1,175 Project-Based Rental Assistance contracts that expired in December and January and what he called "haphazard communication with stakeholders and Congress." Montgomery told the Subcommittee that contracts expire and are renewed on a rolling basis, and that HUD recalled staff to work on the expired ones, but he was unable to answer why HUD  hadn't better anticipated the possibility of a shutdown.
Banking Regulators Finalize Rule Requiring Lenders to Accept Private Flood Insurance
On Tuesday, federal financial regulators — the Department of Treasury, U.S. Federal Reserve, Federal Deposit Insurance Corporation, Farm Credit Administration, and National Credit Union Administration — published a final rule requiring banks to accept certain private flood insurance policies from mortgage borrowers that meet congressionally mandated criteria. The rule implements a provision of the Biggert-Waters Flood Insurance Reform Act of 2012. Lenders would also have the option to accept policies that do not meet the Biggert-Waters criteria. Lawmakers passed this provision because they were concerned many lenders were not willing to consider private flood insurance options and were requiring all borrowers to purchase coverage through the National Flood Insurance Program. The rule takes effect on July 1.
House Financial Services Committee Focuses on Homelessness
The House Financial Services Committee held a hearing February 13 on "Homeless in America," marking the Committee's first hearing of the 116th Congress and the first time the full Committee has convened a hearing entirely focused on the issue. A panel of practitioners emphasized the need for affordable housing and working across government silos to reduce the occurrence and length of homelessness. Committee Chair Maxine Waters (D-CA) highlighted the bill she introduced in the last Congress authorized more than $13 billion over five years to federal programs to prevent homelessness, including funding for new housing units, and said she would reintroduce it soon.
DelBene, Zandi Discuss Impact of Affordable Housing Crisis in Ways and Means Hearing
During a February 13 House Ways and Means Committee hearing on how middle-class families are faring in today's economy, Representative Suzan DelBene (D-WA) expressed her concerns about the impact that high housing costs are having on families and individuals, including Millennials, citing statistics about rent burden and resulting gross domestic product loss when workers are priced out of housing markets that have access to jobs. DelBene asked Moody's Analytics Chief Economist Mark Zandi, who testified at the hearing, for his perspective on the impact of the affordable housing crisis. Zandi argued that problems in the job market are due in part to labor shortage caused by the lack of affordable housing supply, noting a shortfall of two million affordable homes. "If we don't focus on this, middle-class families are going to fall increasingly behind," he said.
NCSHA in the News
Urban Land, 2.14.19, "Impact of Opportunity Zones on Affordable Housing Not Yet Clear"
Legislative and Regulatory Activities
NCSHA, State HFA, and Industry Events
February 19 – 21 | National Association of Home Builders International Builders' Show | Las Vegas, NV
Stockton Williams will speak at this event.
February 25 | Council of State Community Development Agencies Program Managers Conference | Washington, DC
Stockton Williams will speak at this event.
February 26 – 27 | Illinois Governor's Housing Conference | Chicago, IL
Stockton Williams will speak at this event.
February 27 – March 2 | National Housing and Rehabilitation Association Annual Meeting and Symposium | Miami, FL
Stockton Williams will speak at this event.
March 6 – 7 | Tennessee Governor's Housing Conference | Nashville, TN
Stockton Williams will speak at this event.
March 11 – 13 | NCSHA's 2019 Legislative Conference | Washington, DC
March 18 | California Housing Finance Agency Board Meeting and Workshop | Sacramento, CA
Garth Rieman will speak at this event.
March 18 – 20 | Housing Justice Network National Meeting | New Orleans, LA
Stockton Williams will speak at this event.
April 16 | Moody's U.S. Housing and Housing Finance Conference | New York, NY
Stockton Williams will speak at this event.
May 3 | Entry Deadline for NCSHA's Annual Awards for Program Excellence