Washington Report | January 25, 2019
UPDATE: On Friday (01/25/2019) afternoon, President Trump agreed to reopen the federal government until February 15, allowing time to negotiate FY 2019 funding legislation, including immigration reform and potential spending for the border wall. Moments later Senate Majority Leader Mitch McConnell announced the Senate could take up the stopgap funding measure as early as today, paving the way to ending the partial shutdown. NCSHA will report more when further details are announced.
---
The stories of everyday Americans doing what they can to help federal workers affected by the shutdown reflect countless individual acts of generosity ― and serve as a collective rebuke to a dysfunctional federal political system that has needlessly put 800,000 people out of work or made them work without pay for 35 days.
More than 90 percent of the impacted federal employees live outside Washington, DC. As a Moody's Analytics report points out, rural states have some of the highest percentages of their workforces employed by currently shuttered federal agencies, including Montana, Alaska, New Mexico, Wyoming, and South Dakota.
Housing costs are a growing concern for many of them: Estimates from Zillow and Hotpads indicate that unpaid federal workers owe $438 million in mortgage and rent payments this month. Once again, state HFAs are responding with their signature responsiveness and creativity.
The Connecticut HFA is administering a state loan guarantee to encourage lenders to offer impacted federal employees interest-free loans of up to $5,000. The program was created in the first bill signed into law by Governor Ned Lamont (D), who said, "I don't know when the shutdown will end. But I do know that the state of Connecticut and the private sector will continue to work together to help those in need."
The District of Columbia HFA this week rolled out a similar program for furloughed federal workers: a $9 million commitment to fund up to $5,000 zero-interest recourse loans. The program is part of DC Mayor Muriel Bowser's (D) stated effort to "step in the place" of the federal government.
Illinois Governor J.B. Pritzker (D) announced the state will use $100 million in state investments to back low- and no-interest loans to be available to the 8,000 federal workers in the state feeling the shutdown's effects. State Treasurer Michael Frerichs (D) said: "These dollars will be spent securing a roof over a family's head, at a local grocer, or at a corner gas station." Missouri State Treasurer Scott Fitzpatrick (R) is considering a similar program.
State leaders are also concerned about the stresses the shutdown is inflicting on their neediest residents. Like Tennessee Governor Bill Lee (R), who approved an early issuance of February's food stamp payments and said the other day that all his state agencies now are focused on "notifying (the public), trying to make certain they get their benefits, looking at what financial impacts may come down the road for people, and then considering what if anything the state can do to address those issues that come."
Across the country, states and their HFAs are demonstrating compassion – and common sense – that ought to be the model for federal policymakers.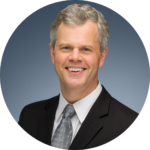 Stockton Williams | Executive Director
---
In This Issue
---
Fourth Edition of NCSHA's OZone Fund Directory Details $16 Billion in Investment
Yesterday, NCSHA released a fourth edition of its Opportunity Zone Fund Directory with details on 72 Qualified Opportunity Funds formed to attract investment in designated Opportunity Zones. The funds range in size from $1 million to $3 billion and represent more than $16 billion in anticipated total investment. Anticipated investment focus among the funds continues to be strongest for commercial real estate, with nearly 90 percent of the funds (64 of 72) reporting investment in multifamily residential, student housing, mixed-use, hospitality, or other commercial development. Nearly half of the funds (35 of 72) plan to invest in community revitalization, including affordable housing or workforce housing, while 42 percent (30 of 72) plan investment in economic development or small business development. Most funds report investment focus in multiple categories. There is an emerging trend in funds planning to invest in areas including agriculture and farming, defense technology, industrial and warehouse space, senior housing development, single-family residential, and transit-oriented development. More analysis is available in NCSHA's blog.
House, Senate Consider FY 2019 Appropriations Bills as Shutdown Continues
The House and Senate this week each considered spending bills aimed at ending the now month-long partial government shutdown, marking the House's tenth legislative attempt (see details in post below) and the Senate's first votes on spending after Senate Majority Leader Mitch McConnell (R-KY) rejected previous attempts. The Senate on Thursday voted on two competing spending measures to reopen the government, both of which failed the Senate's 60-vote threshold as anticipated but could provide a marker for future negotiations. The first vote was on the End the Shutdown and Secure the Border Act, which included President Trump's proposal of $5.7 billion for the border wall and a three-year extension for the Deferred Action for Childhood Arrivals (DACA) and Temporary Protected Status programs, as well as $12.7 billion in disaster aid. The second vote was on a House-passed spending bill that, if signed into law, would have reopened the closed federal agencies through February 8.
More Potential Effects of Partial Shutdown Identified
NCSHA and other national housing organizations continue to identify immediate and potential effects of the partial shutdown on federal housing programs, from loans and grants to rental assistance. Already state HFAs and others are seeing delays in processing Federal Housing Administration (FHA) single-family loans and a full stop to all endorsements of FHA multifamily loans and USDA single-family and multifamily loans. Some HOME-assisted deals are on hold because HUD is not open to provide necessary approvals and release of funds. Across the country, this all means delays and risk for affordable housing deals. Rental assistance is also a growing concern: 748 project-based rental assistance contracts have already expired, and another 1,050 are set to expire in January and February that HUD says it will not be able to renew if still operating in a shutdown. HUD also says it has only enough funding for Housing Choice Vouchers into February, meaning public housing authorities may not be able to make timely payments to landlords expecting rent subsidies on March 1. For more about how the shutdown is impacting affordable housing programs, please see the Campaign for Housing and Community Development's updated factsheet. For information on how the shutdown is and could impact tenants of federally-assisted housing, please see the National Housing Law Project's recently released legal analysis.
Potential FY 2019 HUD Funding Level Details Emerge
The House on Wednesday voted 234–180 in favor of a package of six FY 2019 appropriations bills (H.R. 648) that would fund the agencies impacted by the partial government shutdown, including HUD and USDA, through the end of the fiscal year. Notably, this package provides the first glimpse of the funding bills that the House and Senate negotiated prior to the shutdown and that could be enacted if Congress and the Administration reach a full-year deal to reopen the government. The negotiated HUD bill builds on many of the increases provided in FY 2018 and provides enough funding to renew existing tenant- and project-based rental assistance contracts. If enacted, the HOME Investment Partnerships Program (HOME) would be funded at $1.25 billion, eight percent below both FY 2018 and the Senate version that provided $1.362 billion but higher than the House version that provided $1.2 billion. The negotiated bill would also extend HOME's 24-month commitment deadline suspension through 2021 and make community housing development organizations (CHDOs) eligible for the suspension from 2018 to 2021, a provision NCSHA and the HOME Coalition have advocated for over the past year. The negotiated bill also includes $25 million for a mobility-voucher demonstration for families with young children — half of what the House had proposed but a significant victory as the Senate had not included the demonstration in their version.
House Muni Finance Caucus Leaders Seek Congressional Signatories for Tax-Exempt Bond Support Letter
Representatives C.A. Dutch Ruppersberger (D-MD) and Steve Stivers (R-OH), co-chairs of the bipartisan Municipal Finance Caucus, are circulating a sign-on letter to House members in support of tax-exempt municipal bonds. The letter, which will be sent to Ways and Means Chair Richard Neal (D-MA) and Ranking Member Kevin Brady (R-TX), urges careful consideration of the impact of any future changes to the tax code on the tax status of municipal bonds. The Municipal Finance Caucus has spearheaded similar sign-on letters in the last several Congresses, which have garnered the support of significant numbers of House members from both sides of the aisle. Please urge your House members to sign the current letter by contacting either David Heitlinger (David.Heitlinger@mail.house.gov) in Representative Ruppersberger's office or Mark Gilbride (Mark.Gilbride@mail.house.gov) in Representative Stivers' office by the February 22 deadline.
New Members Join Ways and Means Committee; Subcommittees Assembled, Chairs/Ranking Members Named
House Ways and Means Committee leaders from both parties have announced final additions to the committee's roster and determined the makeup of its subcommittees. Representative Jimmy Gomez (D-CA) becomes the 11th new Democratic committee member. [Chairman Richard Neal (D-MA) announced 10 new members earlier this month, as we reported in the January 11 Washington Report.] Ranking Member Kevin Brady (R-TX) also announced the new Republican committee members: Representatives Jodey Arrington (R-TX), Drew Ferguson (R-GA), and Ron Estes (R-KS).
Both Neal and Brady have declared the Democratic and Republican members of the various Ways and Means subcommittees. Representatives Mike Thompson (D-CA) and Adrian Smith (R-NE) will serve as chair and ranking member, respectively, of the Select Revenue Measures Subcommittee (previously the Tax Policy Subcommittee), which has jurisdiction over the Low Income Housing Tax Credit and Housing Bonds.
Senate Banking Committee Announces New Members, Subcommittee Assignments
Senate Banking Committee Chair Mike Crapo (R-ID) and Ranking Member Sherrod Brown (D-OH) announced last week the new members of the Senate Banking Committee and subcommittee assignments for the 116th Congress. The new Committee members are Republicans Martha McSally (AZ) and Kevin Cramer (ND) and Democrats Tina Smith (MN) and Kyrsten Sinema (AZ). Senator David Perdue (R-GA) is the new chair of the Subcommittee on Housing, Transportation, and Community Development, replacing Tim Scott (R-SC), who takes over the Subcommittee on Financial Institutions and Consumer Protection. Jack Reed (D-RI) will replace Bob Menendez (D-NJ) as ranking member of the Housing Subcommittee.
House Financial Services Committee Appoints New Members
According to media reports, House Democrats and Republicans have each announced their new picks to serve on the House Financial Services Committee for the 116th Congress. Democrats will add returning Representatives Alma Adams (D-NC), Tulsi Gabbard (D-HI), and Al Lawson (D-FL). They will be joined by freshman lawmakers Cindy Axne (D-IA), Sean Casten (D-IL), Madeleine Dean (D-PA), Chuy Garcia (D-IL), Sylvia Garcia (D-TX), Ben McAdams (D-UT), Alexandria Ocasio-Cortez (D-NY), Dean Phillips (D-MN), Katie Porter (D-CA), Ayanna Pressley (D-MA), Rashida Tlaib (D-MI), and Jennifer Wexton (D-VA), as well as Delegate Michael San Nicolas of Guam. Five newly-elected Republicans will also join the committee: Anthony Gonzalez (R-OH), Lance Gooden (R-TX), Denver Riggleman (R-VA), John Rose (R-TN), and Bryan Steil (R-WI). Committee Democrats also announced their subcommittee leaders for this Congress. As expected, Representative Lacy Clay (D-MO) will chair the Housing and Insurance Subcommittee. Clay is scheduled to address NCSHA's Legislative Conference on March 14.
GAO Report Examines Federal Role in Housing Finance, Recommends Congress Enact GSE Reform
The federal government continues to play a significant role in the housing finance market, despite the market having largely recovered from the crisis of 2007–2009, according to a report released last week by the Government Accountability Office (GAO). According to GAO, the federal government directly (through federal mortgage insurance programs) or indirectly (through Fannie Mae and Freddie Mac) guaranteed 70 percent of single-family mortgages originated in 2017. This exposure to the market, which increases the longer Fannie Mae and Freddie Mac remain in conservatorship, means that the federal government is increasingly at risk of potential losses that could occur due to market slowdowns.
GAO recommends Congress consider legislation to clarify the federal role in the housing finance system that addresses the structure of the enterprises; establishes clear, specific, and prioritized goals; and considers all relevant federal entities, including FHA and Ginnie Mae. The report also examines 14 separate housing finance reform proposals that have been proposed in Congress, federal agencies, think tanks, and industry groups. NCSHA participated in working group meetings the GAO held as it prepared its report.
Otting: Administration to Overhaul Housing Finance System in Coming Years
Media reports indicate Joseph Otting, acting director of the Federal Housing Finance Agency (FHFA), has told agency staff that the White House and Treasury Department will release by the end of next month a plan to remove Fannie Mae and Freddie Mac from conservatorship. In a recording of his remarks, Otting tells staff the Administration no longer plans to wait for Congress to pass housing finance reform legislation and hopes to make significant headway over the next 6 to 18 months in overhauling Fannie Mae and Freddie Mac and removing them from federal control. He acknowledged that such a transition would likely take some time because both firms would need to build up adequate levels of capital before leaving conservatorship. Otting also pledged to take an active role during his time as acting director before a new FHFA director is confirmed.
DCHFA Named as Finalist for the Ivory Prize for Housing Affordability
The District of Columbia Housing Finance Agency (DCHFA) last week was selected as one of 25 finalists for the inaugural Ivory Prize for Affordable Housing, sponsored by the Ivory Foundation to recognize innovative and ambitious solutions for addressing the affordable housing shortage. DC HFA is being honored for its Housing Investment Platform, through which it partners with local developers to build affordable single-family homes. DC HFA delivered a presentation on this program at NCSHA's Annual Conference last October. The final round of judging will occur during the Winter Innovation Summit, which will be held next month in Utah by the Sorensen Impact Center, a social investment organization, and the University of Utah.
Opportunity Starts at Home Campaign Releases Policy Agenda, Hosts Congressional Briefing
On Thursday, the Opportunity Starts at Home campaign unveiled its national policy agenda, "Within Reach," hours before presenting it at a briefing for congressional staff. "Within Reach" argues for stronger federal action for safe and affordable housing and identifies short-term solutions Congress could act on, such as creating 500,000 "Opportunity Vouchers" for families with young children to expand access to high-opportunity neighborhoods and increasing funding for the National Housing Trust Fund to $3.5 billion annually. The policy agenda also recommends longer-term congressional action, including expanding rental assistance to bridge the gap between the cost of rent and family incomes, preserving and expanding the supply of affordable housing, and providing emergency assistance to help stabilize households and prevent homelessness. Emphasizing that housing is a critical driver of individual outcomes including education, health, food security, poverty reduction, and economic productivity, the Opportunity Starts at Home campaign argues that the "Within Reach" policy solutions and strategies, if adopted by Congress, will help improve lives in areas beyond just housing.
NCSHA in the News
How to Find a Home Remodeler for Aging in Place (Forbes)
January 25 | South Carolina Governor's Opportunity Zones Summit | Columbia, SC
Stockton Williams will speak at this event.
January 29 | Affordable Housing Tax Credit Coalition 2019 Annual Conference | New Orleans, LA
Jennifer Schwartz will speak at this event.
January 30 | Federal Reserve Board Community Reinvestment Act Roundtable | Washington, DC
Garth Rieman will participate.
February 7 | National Association of REALTORS® Policy Forum on Housing Finance Reform | Washington, DC
Stockton Williams and Garth Rieman will participate.
February 11 | Early Registration Deadline and Hotel Group Rate Cutoff for NCSHA's 2019 Legislative Conference | Washington, DC
February 19 – 21 | National Association of Home Builders International Builders' Show | Las Vegas, NV
Stockton Williams will speak at this event.
February 26 – 27 | Illinois Governor's Housing Conference | Chicago, IL
Stockton Williams will speak at this event.
February 27 – March 2 | National Housing and Rehabilitation Association Annual Meeting and Symposium | Miami, FL
Stockton Williams will speak at this event.
March 6 – 7 | Tennessee Governor's Housing Conference | Nashville, TN
Stockton Williams will speak at this event.
March 11 – 13 | NCSHA's 2019 Legislative Conference | Washington, DC