Washington Report | February 1, 2019
On January 24, Politico reported that, in a recording of a January 17 staff meeting at the Federal Housing Finance Agency (FHFA), acting director Joseph Otting (who also serves as Comptroller of the Currency) said that he and Mark Calabria, the President's nominee to be permanent FHFA director, along with Treasury and White House officials, had "signed off" on a GSE reform plan and that FHFA and Treasury "would act, I think, independent of legislation if they thought it was the right thing to do."
(You might recall that, last summer, the Administration, through the Office of Management and Budget, actually did release a proposal to "transform the way the Federal Government delivers support for the U.S. housing finance system.")
In any event, a White House statement this Tuesday walked back Otting's comments considerably, saying "The White House expects to announce a framework for the development of a policy for comprehensive housing finance reform shortly," but "no decisions have been made on any plan," and "the Administration will work with Congress to formulate a plan."
Then just a few hours ago, Senate Banking Committee Chair Mike Crapo (R-ID), who has worked on housing finance issues for years, released the outline of his own latest plan (see below).
These are all important developments, of course. But no more so than the GSE changes already underway that could substantially impact Fannie and Freddie's ability to ensure broad access and affordability in the system, whatever happens or doesn't under the rubric of "GSE reform."
Consider capital standards for the GSEs. The FHFA's proposed rule released last summer is not final and, even when it is, will not formally apply as long as Fannie and Freddie are in conservatorship.
Yet, as Urban Institute researchers have pointed out, "the expectation is that the standards will be used to govern pricing for the duration of the GSEs' conservatorship," and "as capital standards flow through to pricing decisions even in conservatorship, moves to increase them will lead to higher pricing, particularly for higher-risk loans, exerting still more downward pressure on Fannie and Freddie's footprint."
Consider credit-risk transfers (CRTs) by the GSEs. Since 2013, Fannie and Freddie have transferred a portion of credit risk on $2.5 trillion of unpaid principal balance (UPB), with a combined risk in force of about $81 billion, or 3.2 percent of UPB through the second quarter of last year. Susan Wachter of the University of Pennsylvania's Wharton School observes that CRTs generally can contribute to a more stable mortgage market and "do not interfere" with the market's ability to deliver affordable housing finance for long-term fixed-rate mortgages.
Yet, "front end" risk-sharing, in which some mortgage credit risk is either retained by the seller or transferred to a third party prior to securitization, may, absent careful design and oversight, limit access for some creditworthy borrowers, disadvantage smaller lenders, and undermine origination and servicing quality, as the Center for Community Lending and others have described.
Even as the Administration's current intentions remain hard to read, and Congress continues to produce legislative proposals, the housing finance system is, in fact, evolving, in potentially significant ways for the borrowers served by HFAs and their partners.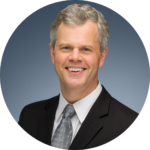 Stockton Williams | Executive Director
---
In This Issue
---
Administration, Congress End Shutdown, Work on Full-Year Funding Bills
On January 25, just hours after President Trump announced a deal with congressional leaders to temporarily reopen the government, Congress passed and the President signed a stopgap funding bill to reopen the shuttered agencies, including HUD and USDA, through February 15. This deal ended the longest government shutdown in history and provides lawmakers three weeks to negotiate a longer-term spending deal, including potential border security funding. While there is growing congressional frustration with shutdowns as well as a formal committee of congressional negotiators now meeting to talk about border security funding, it is not certain whether lawmakers will be successful before the February 15 deadline or if the government will shut down again in mid-February.
The Administration also announced that it will release its FY 2020 Budget proposal soon, though later than the traditional release date of the first Monday in February. House appropriations leaders said they would begin their FY 2020 appropriations process soon, and Majority Leader Steny Hoyer (D-MD) said he hopes the House will pass all its FY 2020 appropriations bills by June.
Crapo Outlines Senate Banking Committee Agenda, Releases Housing Finance Reform Plan
Senate Banking Committee Chair Mike Crapo (R-ID) outlined on Tuesday his planned Committee agenda for the 116th Congress. The top issue is housing finance reform. Crapo pledged that the Committee will examine reform proposals and look to advance reforms that will "establish appropriate levels of taxpayer protection, preserve the 30-year fixed-rate mortgage, increase competition among mortgage guarantors, and promote access to affordable housing."
Today, Crapo released an outline of his plan, which includes a securitization platform operated by Ginnie Mae and would replace the GSEs' housing goals and duty-to-serve requirements with a new Market Access Fund. The Market Access Fund, Housing Trust Fund, and Capital Magnet Fund would share the proceeds of a 10-basis point fee on annual loan volume guaranteed by the new system.
Crapo's agenda also includes examining the effectiveness of HUD programs, advancing the President's nominees, reauthorizing the National Flood Insurance Program, expanding consumer access to credit, and fostering innovations in financial technology.
House Appropriations Committee Finalizes Membership
The House Appropriations Committee on Wednesday released its roster for the 116th Congress and announced subcommittee assignments. New Committee members include Cheri Bustos (D-IL), Ed Case (D-HI), Charlie Crist (D-FL), Lois Frankel (D-FL), Ann Kirkpatrick (D-AZ), Brenda Lawrence (D-MI), Norma Torres (D-CA), Bonnie Watson Coleman (D-NJ), and Will Hurd (R-TX). The Transportation, Housing and Urban Development (THUD) Subcommittee will be chaired by David Price (D-NC) and will include Ranking Member Mario Diaz-Balart (R-FL) and new members Lawrence, Watson Coleman, Torres, and Hurd. For a full roster of this and other relevant committees, please see NCSHA's updated list.
House Financial Services Committee Announces Subcommittee Assignments
House Financial Services Committee Chair Maxine Waters (D-CA) and Ranking Member Patrick McHenry (R-NC) announced the subcommittee assignments for their respective parties this week. The Democratic members of the Housing and Insurance Subcommittee, which has jurisdiction over HUD, Fannie Mae, Freddie Mac, and the Federal Home Loan Banks, include Subcommittee Chair William Lacy Clay (MO), Nydia Velazquez (NY), Emanuel Cleaver (MO), Brad Sherman (CA), Joyce Beatty (OH), Al Green (TX), Vicente Gonzalez (TX), Carolyn Maloney (NY), Denny Heck (WA), Juan Vargas (CA), Al Lawson (FL), Rashida Tlaib (MI), and Cindy Axne (IA).
Republican Housing and Insurance Subcommittee members include Ranking Member Sean Duffy (WI), Vice Ranking Member Lance Gooden (TX), Blaine Luetkemeyer (MO), Bill Huizenga (MI), Scott Tipton (CO), Lee Zeldin (NY), David Kustoff (TN), Anthony Gonzalez (OH), John Rose (TN), and Bryan Steil (WI). The Committee approved these subcommittee assignments and its rules for the 116th Congress during a mark-up on Wednesday.
Bond Lawyers Urge IRS to Clarify Multifamily Bond Properties May Allow Preferences for Veterans, Other Groups
The National Association of Bond Lawyers (NABL) recently sent a letter to senior White House, Treasury, and IRS officials asking for guidance clarifying that preferences for special populations, such as veterans, do not violate the public use requirements in regulations governing multifamily Housing Bonds. While the Tax Code provides an exception to the public use rules for Housing Credit properties for certain populations, it does not include similar language explicitly allowing preferences in bond-financed rental housing. The NABL letter states: "The current lack of clarity regarding the public use requirement has caused many Affordable Multifamily Projects across the country to be abandoned, delayed, or downsized."
The letter noted the Retirement, Savings, and Other Tax Relief Act of 2018, which the House of Representatives passed at the end of 2018 but which was never enacted, included a legislative provision clarifying that the public use requirements for Housing Bonds should mirror those for the Housing Credit, which already provides that preferences for specified groups are permissible. NCSHA was active in advocating for that provision and will remain engaged on this important issue.
Urban Institute Forum Examines Barriers to Homeownership
The Urban Institute Wednesday evening held a seminar (accessible online) examining the barriers low- and moderate-income consumers face when trying to purchase a home. Among other topics, presenters and panelists discussed the difficulty many working families face in saving for a down payment, consumer attitudes and misconceptions about the home-buying process, the need for better homebuyer education and counseling, and how to better inform borrowers about the availability of down payment assistance. The participants included Alanna McCargo and Laurie Goodman with the Urban Institute, Danny Gardner with Freddie Mac, Janneke Ratcliffe with the Consumer Financial Protection Bureau, Rob Chrane with Down Payment Resource, and Marietta Rodriguez with NeighborWorks America.
Carson, Cook, Clay, Stivers to Address NCSHA's 2019 LegCon
HUD Secretary Benjamin Carson Sr., M.D.; political analyst Charlie Cook; Housing Subcommittee Chair William Lacy Clay (D-MO); and Muni Finance Caucus Co-Chair Steven Stivers (R-OH) are confirmed to address NCSHA's members during its 2019 Legislative Conference, March 11 – 13 in Washington, DC. The list of invited speakers from Congress, the Administration, and the industry is available on our website and updated as we hear back from their offices. Register and reserve your hotel accommodations by February 11 to take advantage of discounted rates.
NCSHA in the News
Senior Housing News, 1.30.19, "Opportunity Zones Hold Untapped Potential for Driving Senior Housing Development, Investment"
National Real Estate Investor, 1.29.19, "Investors Pay More than Anticipated for LIHTCs, Easing Developers' Funding Fears"
February 7 | National Association of REALTORS® Policy Forum on Housing Finance Reform | Washington, DC
Stockton Williams and Garth Rieman will participate.
February 11 | Early Registration Deadline and Hotel Group Rate Cutoff for NCSHA's 2019 Legislative Conference | Washington, DC
February 19 – 21 | National Association of Home Builders International Builders' Show | Las Vegas, NV
Stockton Williams will speak at this event.
February 26 – 27 | Illinois Governor's Housing Conference | Chicago, IL
Stockton Williams will speak at this event.
February 27 – March 2 | National Housing and Rehabilitation Association Annual Meeting and Symposium | Miami, FL
Stockton Williams will speak at this event.
March 6 – 7 | Tennessee Governor's Housing Conference | Nashville, TN
Stockton Williams will speak at this event.
March 11 – 13 | NCSHA's 2019 Legislative Conference | Washington, DC
April 16 | Moody's U.S. Housing and Housing Finance Conference | New York, NY
Stockton Williams will speak at this event.