NCSHA Washington Report | October 16, 2020
This week saw new evidence of the intense geographic concentration of disadvantage in the country and the risks it may worsen, especially for people of color, as the recession grinds on.
The Economic Innovation Group's latest revision of its Distressed Community Index finds 50 million Americans living in "distressed communities." The designation derives from EIG's analysis of seven Census-based measures of economic status by zip code. While the new numbers encouragingly show growing racial and ethnic diversity in more prosperous areas, 56 percent of Blacks and 45 percent of Hispanics live in the most economically challenged neighborhoods.
This finding is consistent across different methods of assessing spatial disadvantage. Brookings Institution researchers recently reviewed eight approaches for determining "placed-based need," including EIG's, and found through all of them "not only do Black, Latino or Hispanic, and Native American people have incomes below the poverty line far more frequently, poor people of color are also isolated and clustered together."
There's plenty of evidence that the right kinds of federal investment in distressed communities can do a lot of good. The White House Council of Economic Advisors in August released a report citing a study of the New Markets Tax Credit program whose author's "most conservative estimate indicates that each $1 million in subsidized investment (in 2018 dollars) lifts 20 people out of poverty in the tract receiving it."
Two recent studies of the Low Income Housing Tax Credit found "an affordable housing development in a low-income area improves welfare by $23,000 per local homeowner and $6,500 per local renter" and "low-income housing development in the poorest neighborhoods brings with it significant reductions in violent crime that are measurable at the county level," respectively.
One explanation for the discouraging data from EIG and others is too little national investment in neighborhood revitalization. A comprehensive survey of federal placed-based funding from 1990 – 2015 finds the average annual amount to be around $14 billion, most of it in the form of tax incentives. That works out to less than $300 per resident of a distressed community. (The amount would be somewhat greater if it accounted for Opportunity Zones tax incentives, which were enacted in 2017.)
Efforts to turn around troubled places in the U.S. date to the settlement house movement of the late 19th century, according to Urban Institute scholar Margery Austin Turner. The most promising contemporary approaches, according to Turner, "are no longer focusing solely on conditions within distressed communities, but on the larger systems and policies that create and sustain those conditions."
One of the innovators in this new wave is Mark Joseph, founding director of the National Initiative on Mixed-Income Communities and professor at Case Western Reserve University — and the opening keynote speaker at NCSHA's Annual Conference & Showcase later this month. There's still time to register.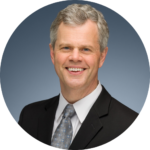 Stockton Williams | Executive Director
NCSHA COVID-19 Resources and Updates
---
In This Issue
---
NCSHA Testifying in FHFA Duty-to-Serve Listening Sessions
On October 16, 21, and 23, NCSHA representatives will join other stakeholders to testify at the Federal Housing Finance Agency's listening sessions on Fannie Mae's and Freddie Mac's Duty-to-Serve obligations. The GSEs have proposed Underserved Markets plans that describe amendments to their 2020 plans and the efforts they propose to make in 2021 to support manufactured housing, rural housing, and affordable housing preservation. NCSHA also will submit written comments on the GSEs' Duty-to-Serve plans; please send any input to Garth Rieman.
Jockeying Continues Over Coronavirus Relief Legislation
Negotiations over coronavirus relief legislation between Treasury Secretary Steven Mnuchin and House Speaker Nancy Pelosi (D-CA) continued to inch forward this week, with the most recent reported offer from the White House at $1.88 trillion. The House earlier this month passed a $2.2 trillion package. Though policy and funding differences remain, the White House and House Democrats continue to talk. However, Senate Majority Leader Mitch McConnell (R-KY) has signaled his members would not be willing to accept a package of the cost currently being discussed by the White House and House; instead, McConnell intends to again attempt to pass targeted legislation next week, totaling approximately $500 billion, which is unlikely to include housing assistance. It remains to be seen whether the president will be able to gain sufficient support from Republican Senators if Mnuchin and Pelosi make a deal.
Administration Provides More Guidance on CDC Eviction Moratorium Order
The Trump Administration late last week published frequently asked questions (FAQs) regarding implementation of the Centers for Disease Control and Prevention's eviction moratorium order, which went into effect on September 4 and remains in effect until December 31. The FAQs note the order is not intended to prevent a landlord from starting eviction proceedings as long as the actual eviction of a covered person for non-payment of rent does not take place during the period of the order. The FAQs also state landlords are not required to make their tenants aware of the order, and the order does not preclude a landlord from challenging in court a tenant's declaration of their eligibility for protection under the order.
HUD Updates COVID-19 Q&As for Multifamily Stakeholders
On October 14, HUD published updated COVID-19 Questions and Answers for Office of Multifamily Housing Stakeholders. The Q&As include updated guidance on the CDC's eviction moratorium order, on-site COVID-19 tests and flu shots, REAC inspections, and Management and Occupancy Reviews performed by Traditional and Performance-Based Contract Administrators (including permission for remote tenant file reviews as NCSHA requested). HUD is soliciting feedback on the current guidance and whether additional guidance is needed. Please share any suggestions with Yvonne Hsu by October 30.
Clark, Others Introduce Bill to Exempt Preservation Deal Bonds from PAB Cap
Representative Katherine Clark (D-MA), along with Representatives Kenny Marchant (R-TX) and Gil Cisneros (D-CA), on October 6 introduced the Support Allowing Volume Exception for Federally-Assisted Housing Act (H.R. 8533). The bill would provide an exception to the volume cap requirement for private activity bonds used to finance the preservation, improvement, or replacement of certain public and federally-assisted housing.
HUD Solicits Comments on FHA Multifamily Loan Subordination Agreement
On October 8, HUD published a notice soliciting comments on the multifamily loan subordination agreement the Federal Housing Administration (FHA) uses to subordinate publicly financed secondary debt to FHA-insured mortgages used in the same deals, as required by the National Housing Act. The notice specifically states HUD is undertaking this comment period to allow HFAs and other interested stakeholders an opportunity to comment on the subordination agreement to address concerns state and local HFAs have expressed. Comments are due November 9. To inform NCSHA's consideration of this issue, please send feedback to Garth Rieman by October 30.
NCSHA in the News
Landlords, lobbyists launch legal war against Trump's eviction moratorium, aiming to unwind renter protections (Washington Post)
First-time jobless claims rose to 840,000 last week vs 825,000 estimated (NBC News)
Looming $34B Rent Debt Crisis Is Much More Than Just Eviction Risk (BizNow)
Funding to help those facing eviction in face of COVID (The Mountaineer)
House Committee says no to sealing eviction records during COVID-19 pandemic (NOLA.com)
Study: Americans Will Owe $34B in Back Rent in January If CDC Moratorium Expires (Bay News 9)
Legislative and Regulatory Activities
NCSHA, State HFA, and Industry Events
October 16 | National Association of Home Builders' Multifamily Subcommittee | Webinar
Jennifer Schwartz will speak at this event.
October 20 | Technical Assistance Collaborative's 811 PRA Institute | Virtual
Yvonne Hsu will speak at this event.
October 22 | Philadelphia Federal Reserve Bank Webinar on State and Local Eviction Prevention Strategies
Stockton Williams will speak at this event.
October 27 – 29 | NCSHA's 2020 Conference & Showcase | Virtual
November 18 – 20 | AHF Live | Chicago, IL
Stockton Williams will speak at this event.
December 1 | The National Housing Conference's Solutions for Affordable Housing Online Convening
Stockton Williams will speak at this event.
December 1 – 2 | Ohio Housing Conference | Virtual
Jennifer Schwartz will speak at this event.
Back to NCSHA Washington Report
Only members receive NCSHA Blog and Washington Report.