NCSHA Washington Report | November 20, 2020
Below the bubbling surface of discouraging news about prospects for a fiscal stimulus bill before the year's end and more encouraging signs of a potential agreement to fund the federal government for FY 2021 is the downright scary scenario that federal policymakers will fail to extend deadlines for a host of programs that are lifelines to millions.
Start with those the administration can extend without Congress' approval. If the CDC's nationwide eviction moratorium ends as scheduled on December 31, renters will immediately owe between $26 billion and $28 billion in back rent, according to STOUT, and the eviction process will almost certainly start for millions of them.
The IRS must also act by December 31 to avert worsening strain in the affordable housing system by extending the administrative flexibility it authorized for Housing Credit properties in response to NCSHA's recommendations last spring and addressing additional issues that have arisen since then. At stake is nothing less than the continued efficient functioning of the most important financing source for affordable housing development and preservation in the country.
Meanwhile, 12 of the 13 special lending facilities the Federal Reserve set up on its own and with CARES Act authorization last spring are set to expire in 2020. Treasury Secretary Mnuchin yesterday formally asked the Fed to end eight of them, including one for municipal issuers. Mnuchin said the programs have done their job and ending them would free up $455 billion for Congress to use on other things, but the Fed and many observers see real risks in taking tools off the table that policymakers may want and markets may need this winter.
Other urgent deadlines demand congressional action. On December 26, the two remaining expanded unemployment benefit programs authorized by the CARES Act will expire, affecting 12 million people, according to the Century Foundation. That could lead to $150 billion in reduced income in the first quarter of 2021 and a percentage point cut to economic output, according to Deutsche Bank. And it would further increase housing instability among renters, many of whom have depended on benefit payments to stay current.
December 30 is the cliff for spend-out of the main CARES Act program for state and local governments, the $150 billion Coronavirus Relief Fund. CRF funds have been the primary source for state emergency housing assistance programs. Those programs have helped thousands already, and agencies around the country are pedal to the metal getting the money out. The National Governors Association reports that states generally expect to meet the deadline, but "71 percent of governors would like to see an extension beyond 12/30/20."
Allowing state and local communities doing their best amidst a pandemic, lockdowns, and layoffs a little more time to use scarce and dwindling money most effectively should be a no-brainer — even for polarized, paralyzed Washington. Especially if our national leaders can't deliver the full fiscal solution the country needs.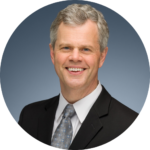 Stockton Williams | Executive Director
Washington Report will return on December 4.
State HFA Emergency Housing Assistance
---
In This Issue
---
Spivey Addresses Freddie Mac's Affordable Housing Advisory Council
NCSHA Board Chair and Mississippi Home Corporation Executive Director Scott Spivey delivered a special message this week to the annual meeting of the Freddie Mac Affordable Housing Advisory Council, which includes representatives from NCSHA and many other notable state and local housing organizations. Freddie Mac invited a limited number of its HAC members to make presentations this week on their priorities and initiatives. Spivey's remarks addressed the role and efforts of HFAs and NCSHA, focusing on their activities to increase homeownership among people of color. Other presentations during the meeting covered economic and affordable housing trends, Freddie Mac's coronavirus response and affordable housing efforts, and other undertakings to increase homeownership among people of color.
NCSHA Urges IRS to Extend and Expand Housing Credit COVID-19 Relief
NCSHA sent the Internal Revenue Service (IRS) a letter this week urging it to extend the temporary Housing Credit relief provided by IRS Notice 2020-53 and to make other necessary accommodations for the program in light of the continuing disruption the COVID-19 pandemic is having on development and construction activities and the ongoing operations of Housing Credit properties. Specifically, we encouraged IRS to extend all deadlines, waivers, and other program accommodations provided in IRS Notice 2020-53 from December 31 to September 30, 2021, at minimum. We also suggested four additional accommodations to keep the program operating effectively during the pandemic: extension of the placed-in-service deadline, extension of the year-end deadline for casualty loss property restoration, extension of the noncompliance corrective action period, and guidance clarifying that Housing Credit allocating agencies may conduct telephonic hearings to satisfy public approval requirements for their qualified allocation plans. Please see NCSHA's blog for more details.
Congress Continues Work on FY 2021 Appropriations; Coronavirus Relief Talks Remain at Impasse
This week, the White House signaled its willingness to support a Fiscal Year (FY) 2021 omnibus appropriations bill, packaging together the individual appropriations bills for all government agencies and programs, rather than passing another short-term extension to fund the government. The current continuing resolution expires on December 11. Congressional leaders of both parties say they would like to pass an omnibus bill, and appropriations leaders are negotiating overall spending limits to pave the way for an agreement. There has been no breakthrough in regard to additional coronavirus relief. However, the two sides reportedly have discussed the expiration of existing COVID-19-relief measures, extensions of which Congress could attach to an omnibus spending bill. The current deadline to incur costs under the Coronavirus Relief Fund is December 30.
HUD Awards $87 Million in CARES Act Mainstream Vouchers
This week, the U.S. Department of Housing and Urban Development (HUD) announced the award of $86.85 million to public housing agencies (PHAs), including a number of state housing finance agencies, for Mainstream Vouchers to provide rental assistance to non-elderly persons with disabilities. These previously appropriated funds were authorized by the CARES Act to help PHAs respond to COVID-19. The list of awardees can be found here.
FHFA Finalizes Enterprise Capital Rule
On Wednesday, the Federal Housing Finance Agency (FHFA) released its Final Enterprise Capital Rule, which imposes higher capital requirements for Fannie Mae and Freddie Mac effective when the companies' current conservatorships end. NCSHA and others submitted comments on FHFA's proposed rule, cautioning the higher capital requirements would impair the GSEs' affordable housing efforts. The final rule increases capital relief for credit risk transfers (CRT) and raises the floor on the adjusted risk weight assigned to single-family and multifamily mortgages to 20 percent from 15 percent, increasing the GSEs' overall capital requirements. FHFA also released a fact sheet on the final rule, which will be published in the Federal Register soon.
HUD Publishes COVID-19 REAC Inspection FAQs
HUD's Real Estate Assessment Center (REAC) recently published COVID-19 Frequently Asked Questions (FAQs) for Public and Multifamily Housing Property Inspections. The FAQs provide guidance for resuming UPCS inspections at public housing and multifamily properties, scheduling inspection phase-ins, inspection protocols and results, HFAs that conduct their own inspections, and additional information for UPCS inspectors on conducting REAC physical inspections during the COVID-19 pandemic.
JCHS Releases 2020 State of the Nation's Housing Report
According to Harvard University's Joint Center for Housing Studies (JCHS) 2020 State of the Nation's Housing report released Thursday, despite low interest rates and continued growth in some sectors, the health and economic consequences of COVID-19, lack of supply, racial tensions, and climate change across the nation have exacerbated the housing affordability crisis. JCHS shows how federal housing expenditures have not kept up with growing needs and urges policymakers to develop a new, comprehensive housing strategy that will reduce inequalities and affordability challenges by providing housing assistance at a scale appropriate to meet the need. Learn more in our blog.
2020 Annual Report Shows FHA's Impact on First-Time and Minority Homeownership
The Federal Housing Administration (FHA) released its FY 2020 Annual Report to Congress on November 13. During FY 2020, FHA endorsed more than 1.3 million home mortgage loans through its forward mortgage program, including 817,847 mortgage loans to homebuyers, 83.1 percent of whom were first-time homebuyers. In FY 2020, 33 percent of forward mortgage purchase transactions were to people of color, 17 percent of whom were Hispanic, 13 percent Black, 2 percent Asian, and .4 percent American Indian.
FHFA Publishes Performance and Accountability Report
On Monday, FHFA released its annual Performance and Accountability Report, which details its activities as regulator of Fannie Mae, Freddie Mac, and the Federal Home Loan Banks during FY 2020. The report concluded that FHFA made progress toward achieving its goals and mission. Additionally, for the twelfth consecutive year, FHFA received an unmodified audit opinion on its FY 2020 financial statements from the U.S. Government Accountability Office. The review was undertaken against the goals established in FHFA's FY 2018-2022 strategic plan, which predates FHFA's current director, Mark Calabria. Earlier this fall, FHFA released a new strategic plan that updated its mission, vision, and values and established three new goals for FHFA: 1) ensure safe and sound regulated entities through world-class supervision; 2) foster competitive, liquid, efficient, and resilient (CLEAR) national housing finance markets; and 3) position the agency as a model of operational excellence by strengthening the workforce and infrastructure.
NCSHA in the News
The Property Line: 8 Housing and Mortgage Trends for 2021 (The Hillsdale Daily News)
'I feel really, really helpless': NJ renters and landlords face looming eviction crisis (NorthJersey.com)
Even with protections, thousands face eviction in N.C. (WBTV)
Legislative and Regulatory Activities
NCSHA, State HFA, and Industry Events
Back to NCSHA Washington Report
Only members receive NCSHA Blog and Washington Report.