NCSHA Washington Report | May 22, 2020
Just when it looked like there might be a short pause to the frantic federal policymaking in response to COVID-19, this week saw two financial regulators make moves that, while not aimed at the pandemic per se, stand to shape the financial system's response to it.
On Wednesday, the OCC issued new rules that the national banks under its purview will have to follow to fulfill their Community Reinvestment Act responsibilities. The sweeping rewrite is primarily the legacy of Joseph Otting, who walked out the door as Comptroller the next day, halfway through his five-year term.
Otting worked his will with bureaucratic tenacity that overcame opposition from inside and outside the government, but he couldn't claim mission accomplished. Neither of the other two bank regulators, the FDIC and the Fed, signed on to Otting's approach, and the OCC itself said it needs more time and another rulemaking process "to separately gather more data and conduct further analysis to calibrate the benchmarks, thresholds, and minimums associated with each of the three components of the framework."
Nevertheless, the new OCC rules will certainly alter and may well reduce the types of affordable housing and community development financing from banks that have provided fair access to credit in underserved areas, driven investment in affordable housing, and supported small businesses. Even before the rule formally takes effect, it could create a chilling uncertainty in the affordable housing financing system. NCSHA's preliminary analysis is here.
Also Wednesday, FHFA put out for public comment a revised version of the regulatory capital requirements for Fannie and Freddie the agency had originally released in 2018. FHFA's action, coordinated with the GSEs' announcement they plan to hire outside financial advisors, is intended to signal the companies' regulator remains determined to end their federal conservatorship by the time FHFA Director Mark Calabria's own five-year term ends, in 2024.
If it's a terrible time to roll back bank support for small business and affordable housing, it seems nothing short of risky to push privatizing the GSEs at a moment when we see (again) the necessity of federal support for the housing system.
Former Freddie Mac CEO Don Layton, who was ready to support an exit from conservatorship last summer, concludes today, "The two companies still being in conservatorship has proved an island of stability in the current market stresses… It's an unanticipated benefit of the conservatorship taking so long, but a welcome one right now, nevertheless."
Our comments on the capital rule will emphasize the critical need to balance the risks Fannie and Freddie take with the legal responsibilities they have (still) to support housing affordability beyond their minimum statutory housing goals. You might remember the GSEs pointed to FHFA's previous proposed capital rule as a reason for curtailing their targeted lending efforts through state HFAs and bank originators last year.
We might remember this week as the one when the financial system, a source of strength so far amidst economic catastrophe, began to weaken in its commitment to many who most need support.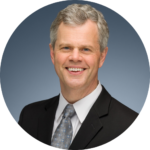 Stockton Williams | Executive Director
Washington Report will resume on June 12. NCSHA will report on major developments during the interim through its blog.
NCSHA COVID-19 Resources and Updates
---
In This Issue
---
Senator Wyden Calls for Housing Credit Enhancements in Next Coronavirus Bill
Senate Finance Committee Ranking Member Ron Wyden (D-OR) today announced he will press to include Housing Credit enhancements in the next coronavirus relief bill, including many of NCSHA's priorities. Senator Wyden's priorities for the next bill include suspending Housing Credit compliance requirements and deadlines for 12 months, as NCSHA has requested of IRS; setting a minimum 4 percent rate for bond-financed properties and other changes to augment equity in those deals; closing the Qualified Contract loophole; providing resources to help Housing Credit property owners if tenants are unable to pay their rents; allowing investors to begin receiving credits on time, even if properties are struggling with lease-up; and providing additional support to properties that serve extremely low-income households, including those who formerly experienced homelessness, to cover the costs of services.
OCC Finalizes New CRA Regulations; Comptroller Otting Resigns
The Office of the Comptroller of the Currency (OCC) on May 20 approved a final rule substantially amending its Community Reinvestment Act (CRA) regulations. The new rule is generally consistent with the proposed rule OCC released late last year but includes some changes in response to public comments, including from NCSHA. The new regulations, which will likely impact banks' interest in Housing Credits, Housing Bonds, and other affordable housing investment activities, seeks to simplify OCC's CRA rules and encourage further CRA activity by changing how banks' CRA compliance is measured, clarifying what lending and investment activities are eligible for CRA credit, and requiring online banks to finance CRA-eligible activities in areas with a substantial amount of customer deposits. NCSHA summarized the new rule in more detail in its blog. The new rule takes effect on October 20, and banks will first be evaluated under the new standards in 2023.
On the same day the rule was approved, OCC confirmed media reports that Comptroller Joseph Otting would leave the agency on May 21. Otting, who was first appointed in 2017 and was deeply committed to reforming the CRA regulations, left before his five-year term expired.
HUD Provides $77 Million to State HFAs, Local PHAs to Help House Persons with Disabilities
HUD Secretary Ben Carson announced Monday nearly $77 million in CARES Act funding for the Section 811 Mainstream Housing Choice Voucher Program. HUD will provide the funding to 463 state and local public housing authorities to support up to 8,300 additional housing vouchers for non-elderly persons living with disabilities. Thirteen state HFAs received a total of more than $2 million: HFAs in Alaska, Delaware, Georgia, Guam, Idaho, Indiana, Kentucky, Maryland, Michigan, New Hampshire, Tennessee, Texas, and Virginia. A full list of funding recipients is available here.
Senators Introduce Legislative Proposal to Provide More Relief to State and Local Governments
Senators Bill Cassidy (R-LA) and Bob Menendez (D-NJ) on Monday introduced the State and Municipal Assistance for Recovery and Transition (SMART) Act (S. 3752), to provide state and local governments a total of $500 billion to help them address the fiscal impacts of COVID-19. The SMART Act would build upon the $150 billion Coronavirus Relief Fund for states and local governments established by the CARES Act. However, the SMART Act would eliminate the CARES Act requirement that units of local government have populations of 500,000 or more, opening up eligibility to localities of all sizes. The $500 billion would be divided into thirds, with funds going to states and units of local government based on relative population (using the same formula established under the CARES Act), COVID-19 infection rates, and revenue losses caused by the virus. Representatives Fred Upton (R-MI) and Mikie Sherrill (D-NJ) introduced companion legislation (H.R. 6954) in the House on Tuesday.
Senators Encourage Treasury to Support Municipal Bond Facility
On May 14, a bipartisan group of Senators led by Senate Housing Subcommittee Ranking Member Robert Menendez (D-NJ) wrote Treasury Secretary Steven Mnuchin and Federal Reserve System Board Chair Jerome Powell a letter encouraging them to take further action to stabilize the municipal bond market to ensure state and local governments have access to needed medium- and long-term financing in the midst of the COVID-19 pandemic. The letter says, "establishing a facility to purchase municipal bonds from issuers and in the secondary market across all points of the yield curve would ensure state and local governments across the country can meet their financing needs as they respond to the health crisis and lay the foundation for future economic growth."
Mnuchin, Powell Testify on CARES Act Implementation, Potential Additional Assistance
On May 19, Treasury Secretary Steven Mnuchin and Federal Reserve System Chairman Jerome Powell testified before the Senate Banking Committee on implementing the CARES Act, including the Paycheck Protection Program, direct assistance to individuals, financial assistance for state and local governments, and purchases of Treasury securities and agency mortgage-backed securities to support the housing market. Powell said the Federal Reserve is considering expanding eligibility for the current Municipal Liquidity Facility and creating another municipal lending facility to support medium- to long-term issuance. Mnuchin said Treasury is considering whether it will support Senate legislation to provide additional financial assistance to state and local governments.
FHFA Proposes New Capital Retention Framework for Fannie Mae, Freddie Mac
FHFA released a Notice of Proposed Rulemaking and a summary of its proposal to establish a new regulatory framework to ensure Fannie Mae's and Freddie Mac's capital adequacy. FHFA indicated, with this "re-proposal" of a previous 2018 proposal, it is seeking to establish a post-conservatorship regulatory capital framework that ensures each Enterprise operates in a safe and sound manner and is positioned to fulfill its statutory mission to provide stability and ongoing assistance to the secondary mortgage market across the economic cycle, in particular during periods of financial stress. Comments will be due 60 days from publication in the Federal Register. NCSHA expects to comment on this proposal; please send comments to Rosemarie Sabatino.
FHFA Announces Revised Guidelines for Borrowers in Forbearance to Refinance, Purchase Homes
On Tuesday, FHFA announced Fannie Mae and Freddie Mac have temporarily revised their selling guidelines to enable homeowners who are in forbearance but have continued to make their mortgage payments to refinance their mortgages or apply for new ones. Lenders will need to do additional due diligence on the loan applicants to verify they are current on other mortgage loan obligations. The policies may be implemented immediately but no later than June 2.
FHFA Extends Early Forbearance Policy One Month
FHFA also announced an extension to the previously announced ability of Fannie Mae and Freddie Mac to purchase single-family mortgages in forbearance. The Enterprises are now able to buy forborne loans, with note dates on or before June 30, as long as they are delivered by August 31 and only one mortgage payment has been missed. The previous policy was set to expire on May 31.
Legislative and Regulatory Activities
NCSHA, State HFA, and Industry Events
Back to NCSHA Washington Report
Only members receive NCSHA Blog and Washington Report.