NCSHA Washington Report | May 21, 2021
State housing finance agencies have no more important partners in helping lower-income Americans become homeowners than home mortgage lenders. Loan originators of all kinds use their creativity and innovation to get buyers in the door and, with HFA liquidity and down payment assistance (DPA), are able to better reach underserved borrowers and markets.
The results speak for themselves:
More than 3.5 million homeowners served over time.
Average borrower income of $56,000 and average home purchase price of $160,000 in 2019.
Hundreds of millions of dollars in down payment assistance provided every year.
High-quality loans that perform for originators and secondary market investors.
Freddie Mac's Erin Quinn: "HFA-funded home buyer education and DPA undoubtedly play an important role in paving the way for households of color, as do HFAs' established role as a trusted advisor and provider of sustainable mortgage financing and extensive relationships with non-profit and faith-based organizations."
NCSHA has no more important partner in our work to strengthen the federal policy framework for affordable and equitable homeownership opportunity than the Mortgage Bankers Association. MBA and NCSHA have worked closely for years on housing finance reform, down payment assistance expansion, origination and servicing issues, emergency homeowner assistance, and the urgent imperative to address racial disparities through new federal initiatives.
Our shared goals and common cause are now reflected in a new MBA – NCSHA partnership: H-FAST. The initiative's mission is to increase affordable mortgage financing and down payment assistance through new and expanded partnerships between state HFAs and mortgage originators.
MBA President and CEO Bob Broeksmit: "MBA and a group of our leading affordable lenders are excited to analyze, test, and scale new ways to get more first-time borrowers, households of color, and other underserved people into homes of their own through the proven HFA system."
For NCSHA and our members, this is more than a marketing effort. State HFAs increasingly recognize that competing more effectively and achieving their mission in a rapidly evolving residential finance market means assessing every opportunity to improve program requirements, procedures, systems, and terminology.
H-FAST will accelerate those efforts. H-FAST also will explore the upside in better aligning HFA offerings across states, where feasible, to create efficiencies in reaching lower-income borrowers for primary and secondary market players.
MBA and NCSHA envision that H-FAST ultimately will increase productivity and lower costs for all market participants involved in the origination, underwriting, and funding of state HFA-backed affordable home mortgage loans. We believe H-FAST will drive performance improvement and best practices in the affordable housing finance system more broadly.
The ultimate metric though — what really matters the most — is more affordable homeownership opportunity for lower-income people and places through new state HFA – loan originator partnerships. That's what H-FAST is about.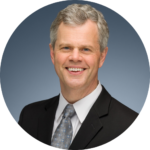 Stockton Williams | Executive Director
Washington Report will return on June 4.
State HFA Emergency Housing Assistance
---
In This Issue
---
NCSHA Participates in HUD Rural Housing Listening Session
On Tuesday, HUD Secretary Marcia Fudge conducted a listening session with NCSHA and other industry stakeholder groups to discuss affordable housing in rural communities. In her remarks to the group, Secretary Fudge promoted the American Jobs Plan, the Biden Administration's infrastructure proposal, and explained how it includes much-needed funding for affordable rural housing. She also discussed how the Biden Administration is broadening the concept of what activities should be deemed infrastructure, including affordable housing production and preservation. Secretary Fudge asked the participants to reach out to Congress to support the administration's proposal as a once-in-a-generation opportunity to secure vital funding for affordable housing, particularly in rural communities.
Federal Court Extends Foreclosure Moratorium While Appeal Is Under Way
The federal judge who earlier this month vacated the Centers for Disease Control and Prevention (CDC) eviction moratorium stayed her ruling while the Justice Department appeals it. However, the judge's decision states, "There is not a substantial likelihood the Department will succeed on appeal… The Court remains mindful that landlords across the country have incurred substantial economic hardships as a result of the CDC's nationwide moratorium on evictions. The longer the moratorium remains in effect, the more these hardships will be exacerbated. Even so, given the public health consequences cited by the CDC, a stay is warranted." The eviction moratorium is scheduled to expire June 30, regardless of the outcome of this case.
HUD Announces Allocation of 70,000 Emergency Rental Vouchers, Publishes Program Guidance
On Monday, HUD announced the allocation of approximately 70,000 emergency housing vouchers (EHVs) provided through $5 billion in the American Rescue Plan Act. Several state HFAs will receive EHV allocations. Earlier this month, HUD published a notice to describe how it will allocate EHVs to assist individuals and families experiencing, or at risk of experiencing, homelessness, among other targeted special needs populations. The notice sets forth operating requirements for the EHVs, including fees for administrative and other eligible expenses; the renewal process for housing assistance payments funding; family eligibility requirements; EHV waivers, alternative requirements, and special rules, including requirements that families are offered housing search assistance and that public housing authorities partner with the Continuum of Care or other homeless or victim services providers to assist qualifying families through a direct referral process; the EHV recapture and redistribution procedures; and the prohibition on the reissuance of turnover EHVs after September 30, 2023. Additional HUD resources for this program, including webinars, can be found here.
HUD Provides Guidance on Access to Emergency Rental Assistance for Public Housing Residents, Voucher Holders
On May 12, HUD's Office of Public and Indian Housing released Frequently Asked Questions (FAQs) on the Treasury Department's Emergency Rental Assistance (ERA) program funding for participants in the public housing and Housing Choice Voucher programs. Among other things, the FAQs describe when and how a public housing authority (PHA) or participating private landlord may accept ERA funding on behalf of a tenant. HUD encourages PHAs to recertify a tenant's rent if the tenant has had a loss of income necessitating rental help before accepting ERA for arrears owed. While PHAs and participating landlords may then accept ERA payments for arrears, according to the FAQs they may not accept prospective rent payments directly from an ERA grantee. Instead, the ERA grantee would provide those resources directly to the tenant so that the tenant may pay their rent.
Biden Issues Executive Order on Climate-Related Financial Risk
President Biden issued Thursday the Executive Order on Climate-Related Financial Risk to direct several federal officials and financial regulators to address threats that climate change poses to the U.S. economy. The order itself and an accompanying fact sheet explain that it will increase understanding of how climate change can impact people's financial security, strengthen the U.S. financial system, and inform decisions the federal government can take to mitigate the risks of climate change. The order says the work it requires should lead to actions that will protect workers' life savings, spur the creation of good-paying jobs, and help position the United States to lead the global economy. For example, it directs the Secretaries of Agriculture, HUD, and Veterans Affairs to consider how to better integrate climate-related financial risk into their lending policies' and programs' underwriting standards, loan terms and conditions, and asset management and servicing procedures.
Senator Cortez Masto Introduces Bill to Reallocate Unspent TARP Funds to HTF
Senator Catherine Cortez Masto (D-NV), along with Senators Alex Padilla (D-CA), Dianne Feinstein (D-CA), Jeff Merkley (D-OR), and Bernie Sanders (I-VT), introduced a bill (S. 1674) on Tuesday to allocate funds left over from the Troubled Assets Relief Program (TARP) to the Housing Trust Fund (HTF). Leftover TARP funds, estimated to be in the range from $500 million to $1.4 billion, have been de-obligated and returned to Treasury. The Special Inspector General for TARP recommended in April 2020 that the funds be allocated to provide mortgage assistance during the pandemic. The Treasury Department, led by then-Secretary Steve Mnuchin, stated it did not have the authority to reallocate the funds. Companion legislation (H.R. 2292) was introduced in the House by Congresswoman Norma Torres (D-CA). NCSHA, along with a number of other housing organizations, has endorsed this legislation.
OCC Announces It Will Reconsider Community Reinvestment Act Regulations
The Office of the Comptroller of the Currency (OCC) on Wednesday announced it will reconsider its May 2020 rule overhauling its Community Reinvestment Act (CRA) regulations. While OCC is reconsidering the rule, it will not implement or utilize most of the changes the rule established. The agency also will not finalize a rule it proposed in December to establish evaluation benchmarks for many of the provisions of the May 2020 CRA regulations. OCC has not elaborated on the timeline for its CRA reconsideration. NCSHA previously expressed concern to OCC that the new CRA rule would negatively impact banks' interest in Housing Credits, Housing Bonds, and other affordable housing investment activities.
Senate Banking Committee Sends Todman Confirmation Recommendation to Senate Floor
The Senate Banking Committee Wednesday voted unanimously by voice to favorably report the nomination of Adrianne Todman as Deputy Secretary of Housing and Urban Development to the full Senate. Senate leaders have not announced when the Senate will consider Todman's nomination.
Infrastructure Remains a Major Focus in Washington with Cross-Party Discussions, Hearings
The administration and key leaders in Congress continued discussions this week to seek bipartisan agreement on infrastructure legislation. The size, scope, timing, and number of infrastructure bills remains undetermined. Three key congressional committees — the Senate Finance Committee, House Ways and Means Committee, and Senate Banking Committee — all held hearings this week on infrastructure, where members and witnesses discussed affordable housing (read more below).
Also this week, House Transportation and Infrastructure Committee Ranking Member Sam Graves (R-MO) released infrastructure legislation focused on transportation. Like the Senate Republican infrastructure proposal spearheaded by Senate Environment and Public Works Committee Ranking Member Shelley Moore Capito (R-WV), the Graves House bill would not fund affordable housing. Meanwhile, more progressive Democrats in both the House and Senate have publicly voiced skepticism about bipartisan talks and whether compromise could result in neglecting some the human infrastructure and other proposals in the Biden American Jobs Plan and American Families Plan they strongly support.
Senate and House Infrastructure Hearings Spotlight Affordable Housing
During three hearings this week, champions in Congress highlighted the need for affordable housing as part of infrastructure legislation. The Senate Finance Committee met on May 18 at a hearing primarily focused on transportation and broadband; however, Senator Maria Cantwell (D-WA), lead sponsor of the Affordable Housing Credit Improvement Act (AHCIA; S. 1136), and Chair Ron Wyden (D-OR) both brought up the importance of the Housing Credit and passing the Housing Credit cap increase included in the AHCIA.
During the May 19 House Ways and Means Committee hearing on infrastructure, Representatives Suzan DelBene (D-WA) and Jackie Walorski (R-IN), the Democratic and Republican leads on the House version of the AHCIA (H.R. 2573), also focused their comments on the importance of enacting the AHCIA, with special focus on key provisions, including lowering the bond financing threshold for 4 percent Credit properties, the 50 percent basis boost for properties serving extremely low-income households, and the 30 percent basis boost in rural areas.
Lastly, on May 20, the Senate Banking Committee held a hearing featuring HUD Secretary Marcia Fudge and Transportation Secretary Pete Buttigieg. Both witnesses, along with Committee Chair Sherrod Brown (D-OH) and other committee members, expressed support for addressing affordable housing in infrastructure legislation. Fudge specifically highlighted the Biden Administration's support for the Neighborhood Homes Investment Act, one of NCSHA's priorities for the infrastructure package. Watch video clips of these key comments.
Flood Insurance Featured During Senate Banking Committee Hearing
The Senate Banking Committee held a hearing Tuesday to debate options for reauthorizing the National Flood Insurance Program (NFIP). NFIP's last long-term reauthorization expired in 2017. The program has since been extended 16 times through short-term reauthorizations and is set to expire again on September 30. The committee heard from representatives of advocacy organizations and the government of New York City and discussed issues pertaining to mapping flood risk, ensuring pricing accuracy, protecting low- and moderate-income households from excessive premiums, how the federal government can support flood mitigation, and managing moral hazard in the flood insurance market. Both Committee Chair Sherrod Brown (D-OH) and Ranking Member Pat Toomey (R-PA) expressed a desire to work together on reauthorizing NFIP but also expressed several policy disagreements.
FHFA Posts Fannie Mae and Freddie Mac Duty-to-Serve Plans
On Tuesday, the Federal Housing Finance Agency (FHFA) published the proposed 2022 – 2024 Underserved Markets Plans submitted by Fannie Mae and Freddie Mac under the Duty-to-Serve (DTS) program. The proposed plans cover the period from January 1, 2022, to December 31, 2024. FHFA will accept public input during a 60-day period that began on May 18. The public can review the request for input and submit comments through links on FHFA's DTS webpage. FHFA also will be holding three virtual listening sessions on the proposed plans; each will focus on a different underserved market: Session 1 on July 12 will focus on rural housing, Session 2 on July 13 on affordable housing preservation, and Session 3 on July 14 on manufactured housing.
JCT Reports 55 Percent of Opportunity Zone Investment Went to Real Estate
In preparation for the House Ways and Means Committee hearing this week on leveraging the tax code for infrastructure investment, the Joint Committee on Taxation (JCT) released a report describing current tax incentives for financing infrastructure. In the Opportunity Zone (OZ) section of the document, JCT reported a total of $24 billion in investment in 2019. The report documents that approximately 55 percent of OZ investment went to real estate, 10 percent to construction, 10 percent to finance and insurance, and the balance to other categories.
IRS Confirms No Change to Opportunity Zone Boundaries
On May 14, IRS issued Announcement 2021-10 confirming that the boundaries of Opportunity Zones established at the time of designation are unaffected by 2020 Census changes.
NCSHA in the News
The Blue Mountain Eagle, 5.18.21, Oregon bill would let mortgages stay in forbearance through end of June
The Corvallis Advocate, 5.18.21, Rent Repayment Period Lengthened by Oregon Legislature
Mortgage Daily News, 5.14.21, Underwriting, MLO Jobs; DPA, Non-QM, Customer Service Tools; Misc. Company News Indicates Trends
Legislative and Regulatory Activities
NCSHA, State HFA, and Industry Events
May 20 – 21 | Annual Meeting of the American Bar Association Affordable Housing & Community Development Forum | Virtual
Jennifer Schwartz will speak at this event.
May 25 | ProLink User Group Training | Virtual
Stockton Williams will speak at this event.
May 25 | National Apartment Association's Summer Governance Meeting, Legislative Committee | Virtual
Jennifer Schwartz will speak at this event.
May 26 | Manufactured Housing Institute Webinar on Evictions and Rental Assistance | Virtual
Jennifer Schwartz will speak at this event.
June 4 | Discounted Early and Team Registration Deadline | NCSHA's Housing Credit Connect
June 8 – 10 | National Multifamily Housing Council Annual Conference | San Diego, CA
Stockton Williams will speak at this event.
June 10 | National Association of Home Builders' Multifamily Finance Subcommittee Meeting | Virtual
Jennifer Schwartz will speak at this event.
June 17 | REALTOR.com Webinar | "Real Connections"
Garth Rieman will speak at this event.
June 21 – 24 | NCSHA's Housing Credit Connect | Virtual
June 28 – 29 | Council for Affordable and Rural Housing's 2021 Annual Meeting & Legislative Conference | Arlington, VA
Jennifer Schwartz will speak at this event.
Back to NCSHA Washington Report
Only members receive NCSHA Blog and Washington Report.