NCSHA Washington Report | January 15, 2021
The Treasury Department apparently is about to decide how much documentation millions of desperate low-income renters will have to show states and cities to be eligible for aid under the new federal Emergency Rental Assistance program.
It might be the most consequential call Treasury makes for the early efficacy of the program, and it's essential the department gets it right.
The dedicated, hardworking team at Treasury, to its credit, has sought and received advice from states and cities, renter advocates, and landlord trade groups. They've all said the same thing: allowing renters themselves to attest to their eligibility should be, and has to be, enough.
Requiring renters to provide additional documentation (pay stubs, termination notices) will thwart Congress' clear intent in getting rental relief to as many eligible households as quickly as possible.
On their face, documentation requirements could be all but impossible to meet for gig workers, former employees of shuttered small businesses, and people in underserved rural and urban areas lacking good internet access — millions of the very people who most need help staying in their homes. The experience of some state and local emergency assistance programs last year suggests these kind of requirements also can discourage landlords from participating.
There's ample precedent for Treasury to allow attestation of eligibility. HUD policy "allow[s] assisted tenants that may have lost income due to COVID-19 to self-certify for annual or interim re-certifications."
The Centers for Disease Control's nationwide eviction moratorium "enables tenants who meet certain criteria to invoke protection against eviction by providing a signed declaration to their landlords." The Trump Administration's temporary policy to provide lost wage assistance (LWA) last year said states "must contact an individual who is potentially eligible for LWA to allow him or her to submit a self-certification if his or her unemployment or partial unemployment is due to disruptions caused by COVID-19."
Renter attestation was a key ingredient in some of the most successful state HFA emergency renter assistance programs last summer. Like Illinois Housing Development Authority's, which was able to help 38,000 renter households, plus almost 10,000 homeowners, in a matter of months.
And Maine State Housing Authority, whose success serving more than 7,400 renters, and counting, through a straightforward, accessible program inspired Senator Collins (R-ME) to push Congress to "craft a program that's aimed at rental assistance so that we can help both that small property owner and the renter."
Renters receiving help from these and other programs not only attest to their difficult income and economic circumstances — they also acknowledge intentional misstatements may violate federal or state law and that the government may seek additional information to verify accuracy.
Renters, and the states and cities ready to help them, are prepared to meet — and live up to — their responsibilities. Treasury shouldn't burden and discourage them with unnecessary red tape.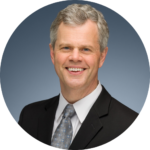 Stockton Williams | Executive Director
State HFA Emergency Housing Assistance
---
In This Issue
---
NCSHA Makes Rental Assistance Program Recommendations to Treasury Officials, Biden Administration Transition Teams
This week, NCSHA participated in separate listening sessions held by current Treasury officials and members of the incoming Biden Administration's HUD and Treasury Agency Review Teams about the soon-to-be-implemented Emergency Rental Assistance (ERA) program. In addition to NCSHA's oral comments during these sessions, we submitted formal recommendations for guidance state HFAs need for ERA program design and implementation. In particular, NCSHA pressed both current Treasury officials and the transition teams to allow for a household's signed attestation that they qualify for assistance for the purpose of determining income eligibility for the program rather than requiring burdensome third-party documentation, which may not exist for some households in need. We also encouraged Treasury to broadly and non-exhaustively define expenses related to housing and housing stability services; provide a flexible definition of 'obligated,' consistent with federal Office of Management and Budget policy; provide discretion to grantees in determining certain program design decisions, including setting the preferences mandated by the statute and defining eligible use of funds related to utility assistance; and provide certain safe harbor protections for grantees.
Biden Would Provide Additional Housing Aid in COVID-19 Response Proposal
On January 14, President-Elect Joe Biden laid out his American Rescue Plan, a comprehensive $1.9 trillion COVID-19 recovery platform including a national vaccination program; economic aid to individuals, including $1,400 per person in addition to the $600 stimulus checks Congress passed in December; increasing the minimum wage to $15 per hour; boosting unemployment insurance by an extra $400 per week; and other supports for communities struggling due to the pandemic. Among the many proposals in this ambitious agenda is $25 billion in new emergency rental assistance, in addition to the $25 billion Congress provided in December; funding for energy and water costs; homeless assistance; legal aid for those facing eviction and foreclosure; and an extension to the eviction and foreclosure moratoriums until September 30, 2021. All of these proposals would require congressional action. For more information about the American Rescue Plan, see NCSHA's blog.
HUD Publishes NSPIRE Proposed Rule
HUD published on Wednesday a proposed rule to revise the way HUD-assisted housing is inspected and evaluated using a new approach to defining and assessing housing quality: the National Standards for the Physical Inspection of Real Estate (NSPIRE). NSPIRE seeks to reduce regulatory burden and improve HUD oversight through alignment and consolidation of inspection regulations used to evaluate HUD housing across multiple programs, creating a unified assessment of housing quality. The proposed rule would establish the implementation method for specific NSPIRE standards, scoring, and processes through Federal Register notices. The proposed rule also would apply a "safe, habitable dwellings" standard; reduce from five to three the categories of current inspectable areas for physical condition standards for covered housing programs; implement a new annual self-inspection and reporting requirement for certain HUD housing; establish an administrative process for the treatment of health and safety deficiencies; and incorporate provisions of the Economic Growth and Recovery, Regulatory Relief, and Consumer Protection Act that will reduce the administrative burden on small rural public housing agencies. Comments on the proposed rule are due to HUD by March 15. NCSHA may submit comments. Please send comments for consideration to Yvonne Hsu by February 19.
HUD Announces $150 Million for Production of Section 202 Housing for Elderly Persons
This week, HUD announced the availability of $150 million in grants for the Section 202 Supportive Housing for the Elderly program. Grants will include capital advances to support new affordable multifamily rental housing development activities and ongoing project rental assistance contracts for properties housing low-income seniors 62 years of age or older living independently. Applications must be submitted on www.grants.gov by May 26. HUD's funding opportunity page includes a Toolkit and FAQs. HUD will host a webinar on January 27 to provide an overview of the funding opportunity and answer questions. Register here for the webinar.
FHFA Extends Enterprise Loan Origination Flexibilities
The Federal Housing Finance Agency (FHFA) announced Thursday it will permit Fannie Mae and Freddie Mac to extend temporary loan origination flexibilities due to expire on January 31 until February 28. These flexibilities include alternative appraisals on purchase and rate term refinance loans, alternative methods for documenting income and verifying employment before loan closing, and expanding the use of power of attorney to assist with loan closings. As a result, Fannie Mae issued Lender Letter LL-2021-03 and Freddie Mac issued Lender Bulletin 2021-01 to implement the flexibilities.
FHFA and Treasury Allow Fannie Mae, Freddie Mac to Continue to Retain Earnings
On Thursday, FHFA and the Treasury Department each announced their joint agreement to amend the Preferred Stock Purchase Agreements of Fannie Mae and Freddie Mac. The amendments allow the Enterprises to continue to retain earnings until they satisfy the requirements of the Enterprise Regulatory Capital Final Rule, which was issued on December 17. As of September 30, Fannie Mae and Freddie Mac had retained equity capital of approximately $21 billion and $14 billion, respectively. Additionally, to ensure the Enterprises' cash windows benefit community lenders, each GSE will limit volume purchased through its cash window to $1.5 billion per lender during any period comprising four calendar quarters.
Confirmation Hearing Scheduled for Treasury Secretary Nominee Yellen
On January 19 the Senate Finance Committee will consider Janet Yellen's nomination to be secretary of the U.S. Department of Treasury. Yellen served as head of the U.S. Federal Reserve from 2014 – 2018 and vice chair from 2010 – 2014, president and chief executive officer of the Federal Reserve Bank of San Francisco from 2004 – 2010, and chair of the White House Council of Economic Advisers from 1997 – 1999. She would be the first woman to serve as Treasury secretary. Live video of the hearing will available on the committee's website.
NCSHA in the News
AZ Central/Arizona Republic: As the Arizona Legislature returns for 2021, 3 things could help in the pandemic
WFMZ-TV 69 News: Resources for homelessness in every state
MLK50: Community rallies to protect South Memphis family from illegal eviction, intimidation
WLTX: $25 million in rent, mortgage assistance on the way for SC families
Legislative and Regulatory Activities
NCSHA, State HFA, and Industry Events
January 15 | Early Registration and Team Discount Deadlines for NCSHA's HFA Institute 2021 | Virtual
January 21 | National Housing & Rehabilitation Association: "Unpacking the Affordable Housing Provisions in the Year-End Bill" | Webinar
Jennifer Schwartz will speak at this event.
January 27 | Affordable Housing Tax Credit Coalition Annual Meeting | Virtual
Jennifer Schwartz will speak at this event.
February 1 – 12 | NCSHA's HFA Institute 2021 | Virtual
March 15 – 17 | 2021 Illinois Affordable Housing Forum | Virtual
Stockton Williams will speak at this event
Back to NCSHA Washington Report
Only members receive NCSHA Blog and Washington Report.