NCSHA Washington Report | August 28, 2020
Back in 2016, Freddie Mac economist David Beckitt warned, "The economic losses and social disruption [of rising sea levels] may happen gradually, but they are likely to be greater in total than those experienced in the housing crisis and Great Recession."
In 2017, New York University's Furman Center found nearly 450,000 federally subsidized apartments (including privately owned and public housing) were in floodplains and subject to "unique regulatory or administrative hurdles for owners implementing resilience upgrades or flood proofing." A confidential Fannie Mae solicitation for consulting services that year, obtained by Politico recently, said the company's "potential exposure to flooding-related risk may not be fully captured under [federal flood] insurance coverage."
In 2018, the Wall Street Journal reported, "Hurricanes and increased flooding are a growing threat to the bottom lines of single-family rental owners, whose portfolios are concentrated in places like Florida, North Carolina, South Carolina, and Texas." A University of Pennsylvania study that year concluded, "Home values at risk of foreclosure due to flooding may exceed other sources of foreclosure risk in the future."
In 2019, the Washington Post reported, "In a typical year, taxpayer spending on the federal disaster relief fund is almost 10 times higher than it was three decades ago. Three of the past six years have seen the highest federal spending on disaster relief on record, according to federal data." Then last fall, FHFA Director Mark Calabria said about Fannie and Freddie: "Even something modestly that goes wrong in the environment could leave them underwater."
This year researchers from the University of North Carolina and Stanford found nearly four million homes in floodplains are overvalued by a total of $34 billion, "raising concerns about the stability of real estate markets as climate risks become more salient and severe."
The First Street Foundation in June produced detailed analysis and maps that suggest 14.6 million properties are at risk of a 100-year flood, nearly six million more than federal maps show, with some of the largest gaps in non-coastal places like Buffalo, Chattanooga, and Chicago. Realtor.com this week announced each of its 110 million online listings would include flood risk information from sources ranging from First Street to the federal government.
The bass line to this drumbeat is mounting evidence that households and communities of color are at a greater risk from natural disasters, harder hit by them when they happen, and disadvantaged in recovery efforts. Diane Yentel of the National Low Income Housing Coalition points out, "Many in the path of Hurricane Laura are already reeling from coronavirus, and financial fallout, and were struggling mightily to avoid homelessness even before coronavirus and this hurricane."
Weather forecasters can usually see a hurricane coming days in advance, allowing at least some time for communities in the pathway to prepare. Once the heavy wind and flooding start, though, the under-prepared can only react.
Is the housing finance system preparing enough for the risks of extreme weather in light of flashing warning signs everywhere we look?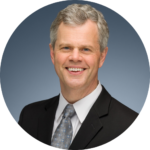 Stockton Williams | Executive Director
Washington Report will return September 11.
NCSHA COVID-19 Resources and Updates
---
In This Issue
---
Harner Named Executive Director of Nebraska Investment Finance Authority
The Nebraska Investment Finance Authority (NIFA) welcomed Shannon R. Harner as its new executive director on August 14. An attorney with a long history in the housing industry, Harner is the former president and CEO of HomeServices of Nebraska, a Berkshire Hathaway affiliate, where she worked for 13 years in the areas of title, mortgage, insurance, and brokerage, beginning as in-house counsel. She was in private practice for 15 years, focused on real estate, banking, estate planning, and probate. Harner succeeds Tim Kenny, who retired earlier this month after 27 years as NIFA's executive director.
FHFA Delays Enterprise Adverse Market Refinance Fee, Extends GSEs' Ability to Purchase Certain Loans in Forbearance
On Tuesday, the Federal Housing Finance Agency (FHFA) directed Fannie Mae and Freddie Mac (the Enterprises) to delay the implementation date of their Adverse Market Refinance Fee until December 1. The fee, announced for the first time on August 12 by each Enterprise, was previously scheduled to take effect September 1. The announcement also exempted refinance loans with loan balances below $125,000. NCSHA joined 19 other housing, financial, and consumer organizations in a joint August 13 statement that urged FHFA to eliminate this fee.
On Wednesday, FHFA announced Fannie Mae and Freddie Mac will continue to buy qualified mortgage loans in forbearance and extend several loan origination flexibilities (such as use of alternative appraisals on certain loans and use of alternative methods for documenting and verifying income and employment before loan closing) until September 30. These flexibilities had been set to expire on August 31.
Foreclosure, Eviction Moratoriums Extended for Certain Federally-Backed Loans
On Thursday, FHFA announced Fannie Mae and Freddie Mac will extend their moratoriums on single-family foreclosures and real estate-owned (REO) evictions until at least December 31. The REO eviction moratorium applies to properties acquired by Fannie or Freddie through foreclosure or deed-in-lieu of foreclosure transactions. The current moratoriums were set to expire on August 31. Fannie Mae updated its Lender Letter 2020-02 accordingly, and Freddie Mac issued Lender Bulletin 2020-34 to implement these extensions.
The Federal Housing Administration also issued Mortgagee Letter 2020-27 extending through December 31 the previously-announced foreclosure and eviction moratorium for borrowers with FHA-insured single-family mortgages covered under the CARES Act. Earlier in the week, the Veterans Administration extended its moratorium through December 31 via Circular 26-20-30.
2018 Housing Trust Fund Commitment Deadlines Approaching
The majority of states have only until September 12 to commit 2018 Housing Trust Fund (HTF) funds; a small number of states have commitment deadlines later in September or in the following months. According to a report issued by HUD on August 24, only 17 states have fully committed their 2018 HTF grants so far.
The HTF statute provides states two years to commit HTF grants to eligible projects, and HUD does not have authority to waive or extend the commitment deadlines. After a state's commitment deadline passes, HUD must recapture uncommitted funds and reallocate them to all HTF grantees that met their deadlines. For additional information on HTF commitment and expenditure requirements, refer to the Community Planning and Development notice of October 13, 2018.
HUD Publishes Final Operations Notice for MTW Expansion
On August 28, HUD published the final Operations Notice for the Expansion of the Moving to Work (MTW) Demonstration Program. This notice provides implementation requirements for expanding MTW from the current 39 agencies to 100 over a seven-year period, as authorized in the FY 2016 Consolidated Appropriations Act. The notice is final and effective immediately. Public comments on additional activities and waivers in the notice are due to HUD by October 27. NCSHA may submit comments. Contact Yvonne Hsu by October 6 with any feedback for consideration.
White House Report Estimates Opportunity Zone Investment of $75 Billion
The White House Council of Economic Advisers (CEA) issued a report this week estimating that the Opportunity Zone initiative attracted $75 billion in private capital investments as of the end of 2019. As a result of these investments, the CEA projects one million Americans will be lifted out of poverty. The CEA also estimates a 1.1 percent increase in property values in Opportunity Zones and a 29 percent increase in private equity investment in Opportunity Zone businesses compared to investments in businesses in similar areas not designated Opportunity Zones. The report bases its estimates on voluntary reporting by Opportunity Funds and recognizes it may not be representative of all funds. NCSHA supports more extensive reporting requirements for Opportunity Zone investment to enable better assessment of program impacts, including job creation, poverty reduction, new business starts, and the number of affordable housing units developed or preserved in each Opportunity Zone.
NCSHA in the News
Millions could face evictions this fall (National Journal)
Legislative and Regulatory Activities
NCSHA, State HFA, and Industry Events
September 10 | Urban Institute/Center on Budget and Policy Priorities: "A New Federal Policy Agenda to Preserve and Revitalize Public Housing" | Virtual
Stockton Williams will participate in this event.
October 27 – 29 | NCSHA's 2020 Conference & Showcase | Virtual
November 18 – 20 | AHF Live | Chicago, IL
Stockton Williams will speak at this event.
December 1 – 2 | Ohio Housing Conference | Virtual
Jennifer Schwartz will speak at this event.
Back to NCSHA Washington Report
Only members receive NCSHA Blog and Washington Report.