Washington Report | June 1, 2018
The "decline of rural America" is not a new narrative, but it has become a more established theme in recent years, for some understandable reasons.
The rural share of the population is shrinking and aging faster than the urban share, and incomes are lower in rural areas than urban ones, according to research sponsored by Fannie Mae. The rural housing stock is older and more likely to be in substandard condition, and in the words of an Urban Institute report on rural issues, "challenges of poverty and housing have grown in the past 15 years."
While these trends apply broadly, the reality in rural America is more varied than this storyline suggests.
Raphael Bostic, President and CEO of the Federal Reserve Bank of Atlanta, pointed out in a speech last fall that wages have increased in rural areas more rapidly than urban ones lately, especially for less-skilled workers. A new Brookings Institution report found that rural communities accounted for 12 percent of U.S. jobs in January 2017 but more than 16 percent of all the new jobs created in the last year, meaning "only rural areas generated a larger share of the nation's job growth than their starting job base would have predicted."
A Wall Street Journal headline this week read: "Rural America Has Jobs. Now It Just Needs Housing." That's a generalization of course, but for many of the roughly one-third of rural counties experiencing growth the primary housing problem is a lack of supply to accommodate new demand. State HFAs are helping to meet some of that need; roughly 15 percent of HFA Housing Credit-financed units were in rural areas in 2016.
The rural mortgage market is also more vibrant than some headlines suggest. Researchers from the Center for Community Lending found that lenders originated more than 1.2 million mortgages in rural areas in 2016, representing 17.5 percent of total lending activity. Eight state HFAs report they each did more than 20 percent of their single-family business in rural communities in 2016.
HFAs also have financed more than 440 rental apartment properties through the USDA Section 515 Rural Rental Housing Loan program. Preservation of this inventory is an urgent matter. According to testimony RHS Administrator Tony Hernandez delivered to the House Financial Services Committee in 2015, 11,500 USDA-assisted properties serving 334,000 very-low income households could be lost as affordable units by 2024.
Here as well state HFAs are responding. According to a 2017 report from the Office of the Comptroller of the Currency, "While national attention on this crisis lags, states like Minnesota, Oregon, and Ohio with large and aging portfolios of USDA-financed properties are proactively developing public-private partnerships among banks, public entities, and nonprofit organizations to effectively preserve these affordable units before too many are lost."
Rural housing issues — and state HFA leadership in addressing them — will be the subject of a meeting Monday between NCSHA senior staff, several agency directors, and the newly appointed USDA Rural Housing Administrator, Joel Baxley.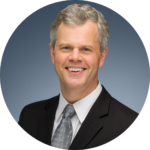 Stockton Williams | Executive Director
---
In This Issue
Congress to Return from Recess to Busy Agenda
House and Senate members will return to Washington next week after the Memorial Day recess to resume consideration of appropriations bills and other legislation. The Senate Appropriations Transportation–HUD Subcommittee is expected to mark up its FY 2019 funding bill sometime next week, with full Committee action on the bill likely soon thereafter. The House may consider its Appropriations Committee-passed FY 2019 HUD funding bill sometime in the next few weeks as it works through several appropriations bills before the August recess. The House Ways and Means Committee continues to work on tax legislation, including a potential tax reform follow-up bill making permanent some of the previous bill's provisions applying to individual taxpayers and making other changes. We also expect the House Financial Services Committee to continue its hearings and potential markups on housing issues, including efforts to address homelessness and rental assistance reform.
Lamar Seats Joins HUD as Deputy Assistant Secretary for Multifamily Housing
HUD recently announced the appointment of C. Lamar Seats as the Deputy Assistant Secretary for the Office of Multifamily Housing Programs. Previously, Seats was a managing director at M&T Realty Capital Corporation where he was responsible for multifamily agency loan production with FHA, Fannie Mae, and Freddie Mac. Prior to that, he was CEO of Bellwether Enterprise Real Estate Capital, senior vice president of Enterprise Community Investment, and senior vice president of Reilly Mortgage Group. Seats replaces Acting Deputy Assistant Secretary Bob Iber, who remains at HUD in a different capacity.
Study Showing Strength of HFA Lending Featured in Industry Press 
As we reported last week, a major study commissioned by Fannie Mae documents the superior performance of HFA loans compared to similar loans to low- and moderate-income buyers. Mortgage News Daily contributor Jann Swanson examined the working paper's findings in an article posted on Monday. After reviewing the results—which include the findings that HFA loans are 20 percent less likely to default, and 30 percent less likely to experience foreclosure—Swanson suggests HFA programs could serve as a model for how to lend to low- and moderate-income borrowers. NCSHA member Down Payment Resource also summarized the working paper's findings on its blog.
Urban Institute Expert Discusses State of Housing Market
The Urban Institute's Robert Abare recently interviewed colleague Karan Kaul about the current state of the housing market. Kaul argues the biggest issue impacting the housing market today is that not enough new housing is being built. While more than one million new households are created every year, only about 800,000 housing units are being built per year. Kaul also contends access to mortgage credit remains too tight, pricing many responsible borrowers out of the market. You can read their entire conversation here.
Entry Deadline Approaching for NCSHA's Annual Awards for Program Excellence
Just a reminder the entry deadline for the 2018 Annual Awards for Program Excellence is approaching quickly: Friday, June 15, at Midnight ET. The Annual Awards honor HFAs for outstanding public-purpose programs, projects, and practices. We encourage all HFAs to participate to facilitate information-sharing among HFAs and to help NCSHA identify industry best practices and innovations.
Entries are being accepted in the following categories: Communications, Homeownership, Legislative Advocacy, Management Innovation, Rental Housing, Special Achievement, and Special Needs Housing. Winning HFAs will be recognized during NCSHA's 2018 Annual Conference & Showplace, October 13 – 16 in Austin. To learn more about the entry categories, eligibility requirements, judging criteria, and submittal guidelines, please visit the Annual Awards page. If you have questions about entering, please don't hesitate to contact us at awards@ncsha.org or 202-624-7718.
NCSHA Events
Industry Events and Meetings
June 12 | Financial Services Roundtable Housing Policy Council
Stockton Williams is speaking at this annual meeting.
June 13 | 2018 Affordable Housing Tax Credit Coalition Spring Meeting
Jennifer Schwartz is a panelist during the Legislative Update.
Legislative and Regulatory Activity
June 4 | NCSHA Executive Committee meetings with HUD Deputy Secretary Pamela Patenaude and Rural Housing Service Administrator Joel Baxley
June 4 – 8, TBD | Senate HUD Appropriations Subcommittee markup of FY 2019 HUD appropriations bill
June 6 | House Financial Services Housing and Insurance Subcommittee hearing on the Homeless Children and Youth Act of 2017 (H.R. 1511)
June 12 | Comment deadline on Federal Housing Finance Agency proposed rule on the Federal Home Loan Banks' Affordable Housing Program
June 15 | Comment deadline on Recommendations for the Treasury/IRS 2018 – 2019 Priority Guidance Plan