Washington Report | December 7, 2018
At this week's NCSHA Board of Directors Meeting and Executive Directors Forum in Washington, DC, political strategist Bruce Mehlman described our "age of disruption" in politics (the U.S. just had the 8th "change election" in the past 10 national cycles), society (only 9 percent of households feel their incomes are outpacing their cost of living), and business ("data is the new oil" when it comes to global economic dominance).
One major driver of disruption across these areas, which Mehlman forecasts will continue its astonishing acceleration, is technology.
What does it mean for housing? Craig Phillips, counselor to U.S. Treasury Secretary Mnuchin, alluded to one important domain in his remarks at that same NCSHA board meeting: the rapid growth of nonbank financial ("fintech") firms. Phillips cited Treasury's report released last summer, "Nonbank Financials, Fintech, and Innovation," which includes more than 80 recommendations to Congress and bank regulators.
The Treasury report notes that while the housing finance industry "has been slow to adopt innovations common in other consumer credit markets…the application of financial technology in the mortgage market is accelerating, challenging existing norms as the industry transitions toward automated, digital practices and processes that appeal to customer demands in today's digital age."
A study published by the Federal Reserve Bank of New York earlier this year found fintech mortgage lending increased by 30 percent between 2010 and 2016, reaching $161 billion — about 8 percent of the total mortgage market. Fintech lenders, at present, primarily serve higher-income, more credit-worthy borrowers — with generally more expensive products — than traditional lenders and "non-bank, non-fintech" institutions, according to the study.
Fintech firms may face headwinds in expanding their presence in the housing space. Much more work is needed to create "a cohesive and consistent regulatory framework," as the breadth of the Treasury recommendations suggest. The decline in mortgage refinance activity as interest rates continue to rise hits the part of the business where most fintech lenders focus.
And banks remain deeply entrenched and systemically important incumbents, as a McKinsey & Company report summarizes: "They largely hold a monopoly on credit issuance and risk-taking; they are the major repository for deposits, which customers largely identify with their primary financial relationship; they continue to be the gateways to the world's largest payment systems; and they still attract the bulk of requests for credit."
In fact, a more technology-enhanced mortgage system will have needs — and create opportunities — for all manner of market players and partnerships. "Traditional lenders … are both collaborating with and adopting innovations from the sector [and] adopting the best practices of FinTech in technology related to payments, credit evaluation, and mobile services," observes Michael Gaughan of the National Development Council, citing Citi and JP Morgan Chase as two examples.
The companies and causes best-positioned to win in our tech-driven age of disruption, Bruce Mehlman argues, are those that connect locally, bridge ideological divides, and sustain public trust. #HFAs@the Center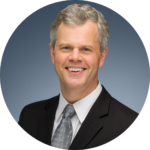 Stockton Williams | Executive Director
---
In This Issue
NCSHA Releases Expanded Third Edition of Opportunity Zone Fund Directory
NCSHA has released a significantly expanded third edition of its Opportunity Zone Fund Directory, including details on 54 Qualified Opportunity Funds (QOFs) representing more than $15 billion in anticipated investment. Initial geographic focus appears strongest along the East Coast. The top three reported investment focuses are multifamily residential development (34 of the 54 funds), followed by commercial real estate (32) and mixed-use development (28). Fifteen funds focus on affordable housing and 11 on workforce housing. Learn more in NCSHA's blog.
Congress Extends Federal Agency Funding, Flood Insurance, VAWA until Dec. 21
Congress yesterday passed a two-week stopgap bill to fund federal agencies without full-year appropriations, including HUD and USDA, through December 21. President Trump is expected to sign the measure before the current continuing resolution (CR) expires at midnight tonight. The new CR funds the federal agencies at Fiscal Year 2018 levels and extends until December 21 both the National Flood Insurance Program and the Violence Against Women Act which would otherwise expire today. Lawmakers now have until December 21 to negotiate a longer-term spending bill or another CR.
Leadership Changes at HUD's Office of Community Planning & Development
Last Friday, Neal Rackleff stepped down as HUD's Assistant Secretary for Community Planning and Development (CPD), overseeing the HOME Investment Partnerships program, Housing Trust Fund, and Community Development Block Grant Program, among others. No official announcement has yet been made as to Rackleff's replacement, but David C. Woll, Jr., was recently named Principal Deputy Assistant Secretary for CPD. Woll most recently served as the principal deputy general counsel for enforcement in HUD's Office of General Counsel.
Stivers to Co-Lead Municipal Finance Caucus
The Bond Buyer reported December 5 that an announcement is expected Monday that House Financial Services Committee member Steve Stivers (R-OH) will serve as a co-chair of the Municipal Finance Caucus in the next Congress. Stivers would replace Rep. Randy Hultgren (R-IL), who was defeated in his re-election bid in the recent midterm election. The other co-chair will be Dutch Ruppersberger (D-MD), who has served as the Democratic co-chair since he and Hultgren founded the Caucus. The Caucus has provided a forum for expressing congressional support for tax-exempt bonds and played a significant role in advocacy on behalf of private activity bonds in the tax reform debate.
Senate Confirms Kraninger to Lead Bureau of Consumer Financial Protection
The Senate Thursday confirmed OMB official Kathleen Kraninger to serve as Director of the Bureau of Consumer Financial Protection (BCFP) for a five-year term. The 50–49 party-line vote and sharp debate reflected the disagreement Republicans and Democrats have had over Kraninger's qualifications to lead BCFP and her role at OMB in developing and implementing several controversial Trump Administration policies, including its "zero tolerance" immigration policy and its response to Hurricane Maria. Kraninger replaces OMB Director Mick Mulvaney, who has been leading BCFP in an acting capacity since November 2017.
CBRE Reports Workforce Housing Can Be a Vessel of Opportunity for Investors in 2019
On November 30, CBRE published "The Case for Workforce Housing, A Market Perspective," a report that predicts workforce housing will outperform the rest of the multifamily housing market in 2019 and will continue to be a significant opportunity for investors in multifamily housing. According to the report, workforce housing has attracted nearly $375 billion in investment over the last five years, more than 51 percent of all multifamily assets. However, it notes that investing in workforce housing comes with risk: When wages are stagnant, workforce renters are not able to afford rent increases that would support new production.
SEC Holds Conference on Municipal Securities Disclosure
On December 6, the Securities and Exchange Commission held a conference, titled "The Road Ahead: Municipal Securities Disclosure in an Evolving Market." During the conference, speakers including SEC Chairman Jay Clayton and other SEC commissioners, issuers, investors, rating agencies, bond lawyers, and others discussed important developments, current trends in disclosure, and potential opportunities for regulatory and industry improvement. Some of the key themes included implementing recent SEC regulatory amendments, timeliness of financial information reporting, materiality, and adapting to technological changes. Garth Rieman participated on behalf of NCSHA.
AARP and APA Roundtable Looks at Accessory Dwelling Units
AARP and the American Planning Association (APA) on Thursday held a Future of Housing Innovation Roundtable on Accessory Dwelling Units (ADUs). The roundtable featured presentations and discussion on ADUs' utility in addressing affordable housing and other community development needs, the policies needed to improve ADU use, strategies addressing local opposition to ADUs, and possible new sources of financing for ADUs. NCSHA's Greg Zagorski participated during the roundtable, which included representatives from housing advocacy organizations, local governments, architects, and builders.
NCSHA, State HFA, and Industry Events
Legislative and Regulatory Activity