NCSHA Washington Report | December 4, 2020
Could what the New York Times recently called a "coming wave of pandemic-induced vacancies" for commercial properties be a significant opportunity for affordable housing?
A new study showing trends in commercial – residential conversions suggests reason for some optimism. According to the real estate data firm Yardi Matrix, nearly 100,000 apartments were created from converted spaces during the past decade, accounting for about 40 percent of the total number of residential conversions overall.
If your first thought was of luxury condos in old warehouses, Yardi Matrix's data indicates, "65 percent of the buildings converted nationwide these past seven decades have been aimed at middle- and lower-income renters," according to a spokesperson for the firm.
There's probably not much affordable housing opportunity in repurposing old malls and shopping centers. While National Real Estate Investor reports that "developers have proposed to redevelop more than a hundred malls into mixed-used properties with apartments," we suspect the locations and economics of most of those projects will result mostly in higher-end residential.
In some cities, obsolete office buildings have found second lives as apartments, and those kinds of conversions remain the most common. They're often complex projects, though, due to the construction characteristics, funding needs, and zoning barriers.
Struggling hotels may hold the most promise for adding affordable supply in the near term. "In fact," Yardi Matrix reports, "hotel-to-apartment conversions dominated the second half of the last century."
States and cities have been using surplus hotel rooms as temporary housing for people experiencing homelessness since the start of the pandemic. An Urban Institute survey of 80 jurisdictions in July found "about 70 percent…used hotels at some point," including all 11 major cities, 71 percent of suburban areas, and 52 percent of rural communities the institute surveyed.
Some states are looking at longer term hotel-to-housing solutions. The Oregon state legislature last month approved $35 million in funding to acquire 9 – 12 hotels and motels that will provide "up to 500 units of non-congregate shelter for the winter 2020 – 2021 season and beyond," according to the Oregon Community Foundation.
Oregon was inspired in part by California. The state's Project Homekey is using $600 million in federal CARES Act funding and $200 million in state funds to convert hotels, motels, and other properties into permanent housing for the homeless. California officials project the investment will result in more than 90 conversions and create more than 6,100 units at a far lower acquisition cost than achievable in much of the state.
There is no good news in the unprecedented economic devastation of America's retail and hotel industries, which is worsening housing instability for millions and weakening state and local capacity to respond. Repurposing some of their buildings is one way to help heal some of the pain.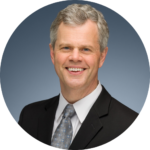 Stockton Williams | Executive Director
Washington Report will return on December 18.
State HFA Emergency Housing Assistance
---
In This Issue
---
Polak Named Executive Director of South Dakota Housing Development Authority
Lorraine Polak has been appointed executive director of the South Dakota Housing Development Authority (SDHDA), effective January 8, replacing Mark Lauseng, who is retiring. Polak joined SDHDA in 1998 and currently serves as the director of rental housing development. Previously, Polak was with the Governor's Office of Economic Development.
Lauseng has served as SDHDA's executive director since March 2006. During his tenure, Lauseng was elected to the NCSHA Board of Directors and volunteered on the Audit Committee and Strategic Planning Task Force.
THDA's Perrey, HBI's Brady Draw Attention to Skills Training in Addressing Housing Shortage
Tennessee Housing Development Agency Executive Director Ralph Perrey and Home Builders Institute President and CEO Ed Brady have co-authored an opinion piece published by Affordable Housing Finance addressing how "The Housing Shortage Can Help Put People Back to Work." Perrey and Brady make the case for state housing finance agencies and home builder associations coming together to tackle unemployment, skilled labor shortages, and the lack of available housing across the country through workforce development. Read their op-ed here.
NCSHA Urges HUD to Extend HOME COVID-19 Waivers
Last week, NCSHA sent a letter to HUD urging immediate action to extend the temporary relief provided by the pair of April 10, 2020, memoranda on waivers and suspensions of program requirements for the HOME Investment Partnership program and HOME-Assisted Tenant-Based Rental Assistance for Emergency and Short-Term Assistance in response to the COVID-19 pandemic.
Affordable Housing Stakeholder Groups Support NCSHA's Recommendations for Housing Credit COVID-19 Relief in Letters to IRS, Treasury
Since our last Washington Report, 140 affordable housing associations, organizations, and businesses from across the nation joined together to send the Internal Revenue Service (IRS) and Treasury Department a letter encouraging them to enact the COVID-19 relief measures NCSHA called for in our November 16 letter. NCSHA's letter to IRS and Treasury urged the agencies to extend all relief provided under Notice 2020-53 and to expand COVID-19 Housing Credit relief to also extend deadlines for placing properties in service, property restoration after a casualty, and open noncompliance corrective action periods and to provide guidance clarifying that Housing Credit allocating agencies may conduct telephonic hearings to satisfy the qualified allocation plan public approval requirements. Separately, the National Association of Home Builders sent its own letter to IRS and Treasury in support of NCSHA's requests and providing more detail on the challenges developers have faced due to the pandemic. NCSHA's letter, the national sign-on letter, and the National Association of Home Builders letter all can be found here.
HUD Awards Funds to HFAs, Others for Section 811 Housing for Persons with Disabilities
On Monday, HUD announced the award of more than $54 million in Capital Advance and Project Rental Assistance (PRA) grants, including awards to six HFAs, to expand the supply of affordable rental housing for extremely low-income persons with disabilities, age 18 – 61 years. The Capital Advance awards will support integrated affordable housing by providing funding for the development of permanent supportive rental housing through HUD's Section 811 Supportive Housing for Persons with Disabilities program, while PRA awards will go toward rental assistance for extremely low-income persons with disabilities. The HFA recipients of the PRA grants are the Georgia Housing and Finance Authority, Maryland Department of Housing and Community Development, New Mexico Mortgage Finance Authority, Ohio Housing Finance Agency, Virginia Housing, and Wisconsin Housing and Economic Development Authority.
Democratic Congressional Leaders Embrace Senators' Bipartisan COVID-19 Proposal; McConnell, Pelosi, Administration Seek Compromise
Prospects appear to be improving for a coronavirus relief and economic stimulus bill. Earlier this week, a bipartisan group of Senators and House members released a consensus framework for $908 billion in coronavirus relief, including $25 billion for rental assistance and $160 billion for aid to state, local, and tribal governments. House Speaker Nancy Pelosi (D-CA) and Senate Democratic Leader Chuck Schumer (D-NY) said they would support using the new framework as the basis for negotiations, which have remained stalled since before the election. Senate Majority Leader Mitch McConnell (R-KY) initially dismissed the proposed framework and released his own, more limited proposal, which, like the two other coronavirus relief proposals he has put forward in the last few months, lacks rental assistance and aid to states and localities but would extend the deadline for spending CARES Act Coronavirus Relief Funds until September 30, 2021. Later in the week, however, McConnell met with some of the Republican Senators involved in crafting the bipartisan framework. McConnell has not made further public comment on their proposal since that meeting. Meanwhile, Pelosi and McConnell have also spoken, each making public remarks following their discussion indicating that they intend to reach a compromise. Pelosi has also met with Treasury Secretary Mnuchin, and President Trump indicated a willingness to support legislation if Congress were able to reach agreement. Any coronavirus relief legislation would likely be combined with FY 2021 appropriations legislation, which negotiators are hoping to complete by December 11.
Congress, Administration Continue Efforts to Reach FY 2021 Appropriations Agreement
Senate and House leaders continue to negotiate the FY 2021 funding bill with just a week left before the current continuing resolution (CR) runs out. While a short-term CR may be needed, a number of congressional leaders are pushing to meet the December 11 deadline as COVID-19 cases spike in many parts of the country. While House and Senate appropriations committee leaders have agreed on spending limits for the sections associated with each of the 12 subcommittees, several items remain unresolved.
Velázquez Introduces Legislation to Restart the FFB Risk-Sharing Program
Earlier this week, Rep. Nydia Velázquez (D-NY) introduced legislation to reestablish the Federal-Financing Bank (FFB) Multifamily Loan Risk-Sharing Program. The Federal-Financing Bank Risk-Sharing Act of 2020 (H.R. 8824) would reinstate the HUD-Treasury initiative designed to help HFAs provide low-cost financing for developing and preserving affordable housing. In addition to reestablishing the FFB Risk-Sharing Program, which the Trump Administration suspended in 2018, the bill would expand program participation eligibility to community development financial institutions. NCSHA has endorsed this bill.
Biden Transition Progressing
President-Elect Biden has announced several Cabinet and White House appointments, including Janet Yellen to be his Treasury Secretary. Biden's transition website outlines four principal priorities: COVID-19, Economic Recovery, Racial Equity, and Climate Change. Listed under these principles are proposals calling for increased housing assistance, homeownership investments, and Opportunity Zone reform. Biden also has announced the members of his Agency Review Teams, which include several members who know state HFAs and NCSHA well.
HUD Offers More Rental Assistance for COVID-19 Expenses
HUD announced last week a second application period for CARES Act supplemental funds for owners of HUD-assisted multifamily properties to offset COVID-19-related property expense increases. This new notice provides clarifications to previously announced requirements for eligibility of Rental Assistance Demonstration Section 8 properties, the scope of eligible activities, and allowable signatories for the request form. Owners can submit payment requests for expenses incurred through November 30 to HUD or their contract administrator by December 11.
FHA, FHFA Announce 2021 Loan Limits
On Wednesday, the Federal Housing Administration (FHA) published Mortgagee Letter 2020-41, which provides the maximum mortgage limits for FHA-insured Title II forward mortgages. These new loan limits are effective for case numbers assigned on or after January 1, 2021, through December 31, 2021. In high-cost areas of the country, FHA's loan limit ceiling for a one-unit property will increase to $822,375 from $765,600. FHA will also increase its floor to $356,362 from $331,760. FHA's Maximum Mortgage Limits resource page contains a list of areas at the "ceiling" as well as areas with limits between the "floor" and "ceiling" — along with lists that can be sorted by state, county, or MSA or by calendar year.
Prior to Thanksgiving, the Federal Housing Finance Agency (FHFA) announced an increase to the maximum conforming loan limits for mortgages to be acquired by Fannie Mae and Freddie Mac in 2021. In most of the United States, the 2021 maximum conforming loan limit for one-unit properties will be $548,250, an increase from $510,400 in 2020. FHFA also released FAQs and a county-level list of which limit applies, which may be accessed here in a number of formats.
FHFA Extends Foreclosure, Eviction Moratoriums
On Wednesday, FHFA announced that Fannie Mae and Freddie Mac (the Enterprises) will extend their moratoriums on single-family foreclosures and real estate owned (REO) evictions until at least January 31, 2021. The foreclosure moratorium applies to Enterprise-backed, single-family mortgages only. The REO eviction moratorium applies to properties that have been acquired by an Enterprise through foreclosure or deed-in-lieu of foreclosure transactions. The current moratoriums were set to expire on December 31.
OCC Issues Proposed CRA Scoring Method
The Office of the Comptroller of the Currency (OCC) issued a notice of proposed rulemaking requesting comment on its proposed approach to determine the Community Reinvestment Act (CRA) evaluation measure benchmarks, retail lending distribution test thresholds, and community development minimums under the general performance standards created by the June 5 CRA final rule, which applies to national banks and savings associations. The proposal also explains how the OCC would assess significant declines in CRA activity levels following the initial establishment of the benchmarks, thresholds, and minimums and makes clarifying and technical amendments to the OCC's CRA final rule. Comments are due by February 2.
NCSHA in the News
DHSA receives national recognition (Dover Post)
NJ Senate reconsiders controversial anti-eviction bill. Landlords say it's unfair (NJ Spotlight News)
Delaware Housing Authority Receives Awards For Eviction Defense Program, Rental Assistance (1st State Update)
Legislative and Regulatory Activities
NCSHA, State HFA, and Industry Events
Back to NCSHA Washington Report
Only members receive NCSHA Blog and Washington Report.