NCSHA Washington Report | April 9, 2021
"Seven months into the school year, millions of low-income families are still waiting for billions of dollars in federal food aid that was supposed to compensate them for school meals that were missed during remote learning," Politico reported Tuesday.
The Washington Post wrote the same day, "Only about 41 percent of the jobless were actually receiving unemployment aid in recent months," and roughly 30 million were still waiting for their $1,400 stimulus checks.
The Paycheck Protection Program, a flagship of federal pandemic relief, has been plagued by bureaucratic delays, technology failures, and apparently widespread fraud. Recent efforts to fix things have "been a mess," according to The New York Times.
It's discouraging, but it shouldn't be surprising. The unprecedented expansion — in both speed and scale — of the nation's social safety net in response to COVID-19 is placing unprecedented strain on systems at every level of government that never could have prepared for such a catastrophe.
And while this kind of coverage is legitimate, it's incomplete. The relief programs mentioned above have done enormous good, prevented incalculably worse harm, and stand to deliver deeper benefits in the months, and maybe years, ahead. Researchers at the Minneapolis Federal Reserve recently took a more comprehensive look at several of them and concluded, "The support delivered to U.S. workers and households during the pandemic has been historic and has prevented dire hardship for millions."
For the public servants at every level of government responsible for delivering emergency aid — many of whom need assistance themselves — the delays doubtlessly are gut-wrenching. Almost all of those we know do what they do because they want to help people in need. They take justifiable pride in knowing they do much more than they ever get credit for.
They also understand, better than anyone, that the bottom line is performance. It is they and their agencies that will face government audits, political blowback, harsh media scrutiny, and potential losses of funds if they are seen as failing to deliver.
So, responsible aid programs come with some of the clichéd "strings attached." In the case of the federal Emergency Rental Assistance Program — which has been in existence for a far shorter period than the programs mentioned above — you might have read those strings are creating impassable barriers for landlords to access them.
Among the state-run ERA programs — which account for about 60 percent of the overall funding — that's simply inaccurate. The vast majority of state ERA programs provide essentially all the administrative flexibilities allowed by the federal government. Only a handful pay anything less than fully 100 percent of accumulated back rent. In a couple that cover less, that policy reflects compromises struck among landlords, renter advocates, and state officials.
The success of ERA depends on all those parties, and all of us, working together, not pointing fingers. David Dworkin of the National Housing Conference is right: "It's a complicated and arduous process. We've never done anything like this before."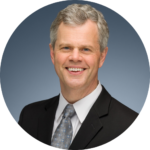 Stockton Williams | Executive Director
State HFA Emergency Housing Assistance
---
In This Issue
---
President Biden Releases FY 2022 Discretionary Funding Request Outline
Today, the Biden Administration submitted to Congress preliminary information on the president's priorities for fiscal year (FY) 2022 discretionary spending. The request would fund the Department of Housing and Urban Development (HUD) at $68.7 billion, an increase of $9 billion over the FY 2021 enacted level, and includes funding increases for numerous HUD programs, including a $500 million increase to the HOME program, bringing program funding to $1.9 billion, which is the highest level since FY 2009. The administration is also seeking increases for the Housing Choice Voucher program, Homeless Assistance Grants, and climate resilience and energy efficiency in HUD-assisted housing. The president's detailed budget request is expected later this year. An NCSHA blog with additional details on the budget request outline is forthcoming.
Administration's Tax Plan References "Marked Increase" in Housing Credit Resources
The Treasury Department this week published The Made in America Tax Plan Report, which further fleshes out President Biden's tax platform included in the American Jobs Plan released last week. While the report focuses on elements of the tax plan related to corporate tax and energy incentive reforms, it references the administration's support for a "marked increase in the resources available through the Low-Income Housing Tax Credit and other housing incentives."
Notably, the administration's tax plan would establish a minimum tax of 15 percent on corporate "book income," but it includes language suggesting that firms would be given credit against taxes paid above the threshold in prior years for general business tax credits, including the Housing Credit. The plan also replaced the Base Erosion and Anti-Abuse Tax (BEAT), put in place by the 2017 tax law to prevent profit-shifting of U.S. multinational companies, with a new proposal called the Stopping Harmful Inversions and Ending Low-Tax Developments (SHIELD). There have been concerns the BEAT tax would create disincentives for multinational companies to invest in Housing Credits, especially after 2025, when it is scheduled to go into full effect. The impact of these proposed tax changes on investor interest in the Housing Credit will be clearer once legislative language is released.
CFPB Proposes Protections for Borrowers Affected by COVID-19
On April 5, the Consumer Financial Protection Bureau (CFPB) issued a Proposed Rule to establish a temporary COVID-19 emergency pre-foreclosure review period generally prohibiting servicers from initiating foreclosure procedures until after December 31, 2021. The Proposed Rule says the CFPB aims "to encourage borrowers and servicers to work together to facilitate review for foreclosure avoidance options, including to ensure that borrowers have the opportunity to be reviewed for loss mitigation options before a servicer makes the first notice or filing required for foreclosure." The proposed provisions would apply only to mortgage loans secured by a borrower's principal residence and would not apply to "small servicers." A summary of the provisions is available here. Comments on the proposed rule are due on May 10. The proposed effective date is August 31.
HUD Withdraws Mixed-Status Proposed Rule
On April 2, HUD announced in the Federal Register that it will formally withdraw the proposed rule commonly referred to as the "mixed-status rule." The rule, proposed in 2019, would prohibit "mixed-status families" from receiving federal housing assistance through HUD's Public Housing, Project-Based Rental Assistance, and Housing Choice Voucher programs and limit assistance only to eligible family members. "Mixed-status families" are households that include a combination of members who are eligible and ineligible for housing assistance based on immigration status. NCSHA sent this letter in 2019 urging HUD to withdraw the proposed rule.
HUD Announces State Housing Trust Fund Allocations
On April 6, HUD published the 2021 Housing Trust Fund formula allocation that each state is to receive in FY 2021. The total allocation for FY 2021 is $690 million, more than double last year's allocation.
HUD Releases Updated Multifamily Coronavirus and CDC Eviction Moratorium Q&As
On April 2, HUD's Office of Multifamily Housing released Updated Coronavirus Questions and Answers, which provide stakeholders updated guidance on facilitation of COVID-19 tests and vaccines, use of emergency funds, and stimulus payments and income calculations. HUD also issued CDC Eviction Moratorium Order Questions and Answers, which provide guidance related to the Centers for Disease Control and Prevention order to temporarily halt residential evictions.
HUD Announces American Rescue Plan Allocations for HOME for Homelessness Assistance
On April 8, HUD announced the allocations for the $5 billion in homelessness assistance through the HOME Investment Partnerships program provided in the American Rescue Plan Act (HOME-ARP). The funds will be allocated to FY 2021 HOME participating jurisdictions. Read NCSHA's summary of HOME-ARP.
NCSHA in the News
Capitol News Illinois: Housing advocates plan next steps amid pandemic economic uncertainty
Jacksonville Journal-Courier: Pandemic shines new light on affordable housing issues
Roswell Daily Record: State program to help cover housing costs
Star Courier: Housing advocates plan next steps amid pandemic economic uncertainty
Legislative and Regulatory Activities
NCSHA, State HFA, and Industry Events
April 13 | National Energy Assistance Directors Association Meeting | Virtual
Stockton Williams will speak at this event.
April 28 | MassHousing's A Path Forward: Crafting a Just Housing System for the Commonwealth | Virtual
April 29 – 30 | Novogradac 2021 Affordable Housing Conference | Virtual
Jennifer Schwartz will speak at this event.
May 5 – 6 | Mountain Plains Housing Summit | Virtual
Stockton Williams will speak at this event.
May 11 | National Association of REALTORS Property Management Forum | Virtual
Jennifer Schwartz will speak at this event.
May 20 | New American Funding – Freddie Mac Webinar | "Down Payment Assistance — The First Step to Increasing Black Homeownership"
Stockton Williams will speak at this event.
May 20 – 21 | Annual Meeting of the American Bar Association Affordable Housing & Community Development Forum | Virtual
Jennifer Schwartz will speak at this event.
June 21 – 24 | NCSHA's Housing Credit Connect | Virtual
August 18 – 20 |Arizona Housing Forum |Tucson, AZ
Jennifer Schwartz will speak at this event.
Back to NCSHA Washington Report
Only members receive NCSHA Blog and Washington Report.