NCSHA Opportunity Zone Fund Directory Details More Than $16 Billion in Investment Across 72 Funds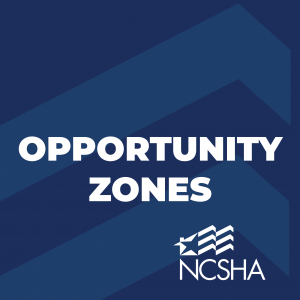 NCSHA released an updated edition of its Opportunity Zone Fund Directory today, providing details on 72 Qualified Opportunity Funds formed to attract investment in designated Opportunity Zones. The latest edition of the directory includes nine new funds and details on each fund's management, organization, size, investment focus, and geographic focus.
The 72 funds featured in the directory range in size from $1 million to $3 billion and represent more than $16 billion in anticipated total investment. As the directory grows, the average fund size has decreased to approximately $228 million.
OZ Funds' Target Sizes Range Widely

Source: NCSHA Opportunity Zone Fund Directory
Two-thirds of the funds (48 of 72) target specific states or regions, while the remaining 24 funds are open for investment nationwide. While geographic focus continues to be strongest in the Northeast and Mid-Atlantic regions, six of the nine new funds are targeting investment in other regions, including funds specifically targeting Alabama, California, Oregon, Texas, and Washington.
OZ Funds Are Spread Throughout the Country

Source: NCSHA Opportunity Zone Fund Directory
Anticipated investment focus among the funds continues to be strongest for commercial real estate, with nearly 90 percent of the funds (64 of 72) reporting investment in multifamily residential, student housing, mixed-use, hospitality, or other commercial development.
OZ Funds Mostly Target Commercial Real Estate
Source: NCSHA Opportunity Zone Fund Directory
Nearly half of the funds (35 of 72) plan to invest in community revitalization, including affordable housing or workforce housing, while 42 percent of the funds (30 of 72) plan investment in economic development or small business development, and 18 percent of the funds (13 of 72) plan to focus on infrastructure or renewable energy investment. Most funds report investment focus in multiple categories.
There is an emerging trend in funds planning to invest in areas not identified above. Some of the other target investments reported by funds include agriculture and farming, defense technology, industrial and warehouse space, senior housing development, single-family residential, and transit-oriented development.
NCSHA will update the directory as additional Opportunity Funds are announced. To add a fund to the directory, please complete this form.