NCSHA Identifies Increasing Commitment to Affordable Housing Investment Among Opportunity Funds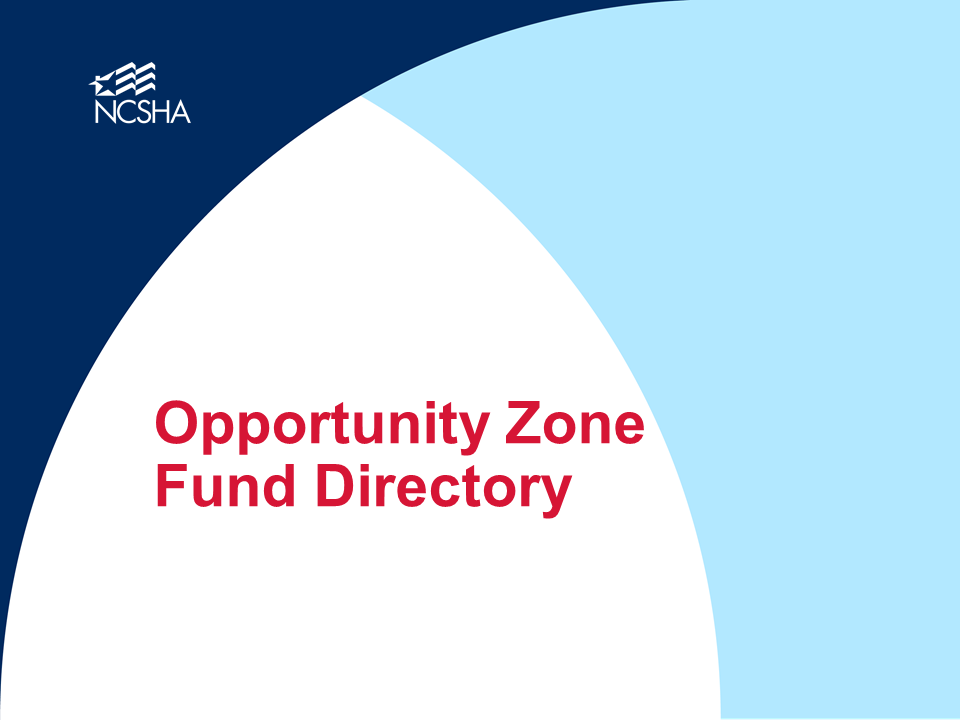 Nearly two-thirds of Qualified Opportunity Funds plan to invest in affordable housing and community development in Opportunity Zones, according to the latest edition of NCSHA's Opportunity Zone Fund Directory, released today. A total of 196 funds representing nearly $45 billion in anticipated investment ― including 17 new funds ― are listed in this edition. Sixty-four percent (126) of the funds plan to invest in affordable or workforce housing or community revitalization. One year ago, just 22 of the 53 funds in the directory (42 percent) planned investment in this sector.
Steady Increase in Housing and Community Development Focus Among Opportunity Funds
*Percentage of Qualified Opportunity Funds that target investment in community development, affordable housing, or workforce housing
Nearly 90 percent of Opportunity Funds (176 of 196) anticipate investment in some form of commercial real estate, while 55 percent (107 of 196) plan to invest in economic development or small business development, and 27 percent (52 of 196) in infrastructure or renewable energy projects. Nearly all of the 196 funds plan to invest in multiple categories.
The percentage of funds planning to invest nationwide declined slightly to 31 percent, while funds targeting specific states or regions increased to 69 percent. Funds range in size from less than $1 million to $10 billion, with an average fund size of approximately $229 million. NCSHA will continue to update the directory as additional Opportunity Funds are announced. To add a fund to the directory, please complete this form.