Washington Report | June 29, 2018
Federal Reserve Board staff and industry participants from around the country convened this week in Washington, DC, for a day-long symposium called "Housing Policies to Increase Supply: What's Feasible?" The housing supply shortage has been "hiding in plain sight" (i.e., getting worse) for years, and Fed staff are interested in exploring potential solutions.
Census data. Rental apartment development has been in a sustained boom, but is still falling behind projected demand by more than 80,000 units every year, according to the National Multifamily Housing Council.
On a cumulative basis, the nation is short millions of for-sale and rental units relative to demand. The shortfalls are, of course, especially severe for moderately priced first-time homes and affordable apartments.
NCSHA's data on HFA activity is consistent with this trend: The share of new homes supported by HFA single-family financing stands at around 10 percent, down from nearly 20 percent in 2009. The share of Housing Credit development that is new construction is 15 percent lower than a decade ago.
The most commonly cited reasons for the housing deficit are spiking land prices, worsening labor shortages, and increasing local regulation. The conventional wisdom is that the primary policy opportunities are local. As researchers with the Brookings Institution put it in a new paper: "Local governments broke their own housing markets, and they will have to fix them."
There is truth to this, and in my remarks at the Fed symposium I was asked to discuss some prior analysis for the Urban Land Institute on the real estate economics and policy considerations local communities could consider to spur new construction through regulatory relief, zoning changes, and development incentives.
I also highlighted the opportunities for state leadership on stimulating supply, through efforts of state legislatures as well as state HFAs. States as diverse as Connecticut, Texas, Utah, and Washington in recent years have authorized or augmented the ability of local communities to utilize their own tax base to provide market incentives for new housing development.
Forty-seven states, plus the District of Columbia, have state housing trust funds (which in more than half the states are run by the HFA), and almost all of them support new construction. The Housing Trust Fund Project reports Florida, Ohio, North Dakota, and Virginia are among states that made significant new investments in their trust funds in 2016 and 2017. Other states, such as Vermont, committed more bond authority.
The discouraging takeaway — which should be a call to action — from the Fed meeting was that current efforts at all levels of government and among private-industry leaders, while often admirable, are not nearly enough. New thinking, new partnerships, and new ways of doing business are the only way to solve the housing supply shortage.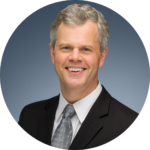 Stockton Williams | Executive Director
---
In This Issue
NCSHA Urges IRS to Prioritize Housing Credit and Housing Bond Guidance in 2018–2019 Plan
In response to IRS' request for comments, NCSHA on June 15 sent a letter recommending various issues to prioritize in the Service's 2018 – 2019 Priority Guidance Plan (PGP). The PGP identifies guidance projects IRS intends to work on during the period from July 1, 2018, to June 30, 2019. NCSHA's recommendations for Housing Credit guidance included income averaging, compliance monitoring regulations, disaster relief, over-income tenants in resyndication of acquisition/rehabilitation developments, and casualty loss. We also recommended that IRS prioritize Housing Bond guidance related to record retention, public hearing requirements for bond issuance, the time period for relying on updated income limits for MRBs and MCCs, carryforward of bond authority for housing purposes, mortgage fees and interest rates for MRB loans, and investments under the special yield reduction rule.
NCSHA Participates in FHFA Workforce Housing Workshop
The Federal Housing Finance Agency on June 27 held a "Workforce Housing Workshop," bringing together developers, investors, advocates, and other stakeholders to discuss how Fannie Mae and Freddie Mac can help address the national need for housing for moderate-income families. NCSHA's Garth Rieman and Althea Arnold attended the workshop, which included presentations from researchers and developers and roundtable discussions among attendees to identify possible solutions to this affordability crisis.
White House Proposes GSE Reform as Part of Federal Government Reorganization
The Trump Administration last week released a comprehensive plan for reorganizing the executive agencies of the federal government, including a proposal to reform the housing finance system by ending the conservatorship of Fannie Mae and Freddie Mac. The plan, titled "Delivering Government Solutions in the 21st Century," calls on Congress to transfer various federal programs to different agencies and merge federal agencies together in an effort to streamline government operations. It includes several provisions impacting federal housing and community development programs, including transferring some USDA rural housing programs to HUD and moving HUD's Community Development Block Grants program into a new Bureau of Economic Growth in the Commerce Department. These changes, and many others proposed in the reorganization plan, require legislation from Congress to go into effect. It appears unlikely that Congress will consider such legislation in the near future. For more information, please see NCSHA's summary.
Senate Rejects Rescission Package with Affordable Housing Program Cuts 
The Senate on June 20 rejected the "The Spending Cuts to Expired and Unnecessary Programs Act," by a vote of 48–50. The bill would have cut $14.7 billion in funding previously approved by Congress, including $142 million in funding for 2018 allocations for the Capital Magnet Fund, $39 million from HUD's Public Housing Capital Fund, and $40 million from USDA's Section 521 Rural Rental Assistance program. NCSHA previously wrote about the impact of these rescissions. While spending measures in the Senate normally need 60 votes to overcome potential filibusters, Congress had until June 22 to pass the rescission bill with a simple majority. The House approved the bill, 210–206, on June 7. The Administration is now required to release the funds proposed for rescission back to their respective agencies.
Carson Testifies at House Financial Services Hearing 
On June 27, the House Financial Services Committee held a hearing on "Oversight of the Department of Housing and Urban Development." HUD Secretary Ben Carson was the only witness. Carson submitted a statement and responded to questions regarding the status and funding for HUD programs. For the first time during a congressional hearing, Carson was asked about the FHA-HFA Risk-Sharing Program and related Federal Financing Bank (FFB) financing and was specifically urged to reconsider HUD's decision to wind down the FFB financing option at the end of the fiscal year. Carson replied that he is reviewing the situation and waiting for recommendations from his staff. Read more in NCSHA's blog.
HUD Considers Changes to Disparate Impact Standard Regulations
On June 20, the Department of Housing and Urban Development (HUD) published an advanced notice of proposed rulemaking (proposed rule) inviting comments on HUD's 2013 Implementation of the Fair Housing Act's Discriminatory Effects Standard final rule (disparate impact rule) as it seeks to determine what changes to the rule, if any, may be needed to reflect the outcome of the 2015 Supreme Court decision in Texas Department of Housing and Community Affairs v. Inclusive Communities Project, Inc. Please provide input to Jennifer Schwartz by August 3 to inform NCSHA's comments on the proposed rule. If you are making comments directly to HUD, they are due by August 20. For more information, see our blog post.
Joint Center Housing Report Describes State of Housing Markets and Affordability Challenges
Last week, Harvard University's Joint Center for Housing Studies (JCHS) released its annual report, "The State of the Nation's Housing 2018," examining the state of the housing market in 2018. The report finds that, while the housing market improved in many respects over the last year, an increasing number of low- and moderate-income families lack access to affordable housing options, and homeownership is becoming less affordable. JCHS released the report at an event held in Washington, DC, which NCSHA staff attended. The release was followed by a panel discussion featuring former HUD Secretary Shaun Donovan; Chris Herbert, Managing Director of JCHS; Eric Belsky, formerly of JCHS and now the Director of Consumer and Community Affairs with the Federal Reserve; and George McCarthy, President and CEO of the Lincoln Institute of Land Policy. For more information, please see NCSHA's article.
SAHF Report Links Service-Enriched Housing with Positive Resident Outcomes
NCSHA affiliate member Stewards of Affordable Housing for the Future (SAHF) this week published "Building to Impact: A Data-Based Narrative Supporting Housing as a Platform." In 2013, with support from the Kresge Foundation, SAHF launched its Outcomes Initiative, a collaborative effort of the SAHF members to establish and utilize indicators related to resident outcomes. "Building to Impact" presents data from SAHF members as part of the first stage of the Outcomes Initiative. The report shows that services-enriched housing leads to improved outcomes for residents, including increases in income, assets, and rates of homeownership.
NCSHA Events
Legislative and Regulatory Activity

July 19 | Senate Banking Committee Nomination Hearing for Kathy Kraninger to become Director of the Bureau of Consumer Financial Protection
July 24 | Senate Banking Committee Nomination Hearing for Michael Bright to become Ginnie Mae President
August 3 | Comments due to NCSHA on HUD's Disparate Impact Standard Final Rule
August 20 | Comments due to HUD on its Disparate Impact Standard Final Rule