NCSHA Washington Report | May 3, 2019
A new report from the real estate consulting firm RCLCO reveals a profound disconnect in the housing market, with significant implications for anyone involved in financing affordable homeownership.
RCLCO notes that consumer preference studies suggest lower- and middle-income households in search of "attainable" housing will accept (and some may prefer) smaller homes in denser neighborhoods, so long as the location and amenities of the community are appealing.
Yet the firm finds the homebuilders and developers it surveyed believe the most effective ways they can meet needs for new entry-level homes run in the opposite direction. "The opinion of the industry is that the top three solutions are limiting community amenities, providing lower-quality finishes, and locating homes in less desirable areas."
And that's what's happening.
The Wall Street Journal earlier this spring cited forthcoming data from the National Association of Home Builders that shows single-family home construction in the "exurbs" increased seven percent last year, more than double the rate of overall growth in starts. The buyers, "often millennials and retirees, purchased homes on average more than 16 miles from central business districts in 2018, the greatest distance since 2004, according to Fannie Mae loan data."
And as economist Issi Romem's recent work has shown, "The fact that the overwhelming majority of new homes are built in low-density areas and that housing production is skewed towards these areas … is true not just in national aggregate but also within virtually every city in the nation."
A revival of exurban and outer suburban housing development will open up homeownership for more working families and may moderate escalating costs closer to city centers. As case studies in the RCLCO report illustrate, builders are, in fact, delivering attractive home and community concepts at affordable prices on the suburban fringe.
Nobody should need reminding though that home values in far-flung areas were hit hardest and recovered less, overall, after the housing crash. And, as Harvard Joint Center for Housing researchers have pointed out, "The savings in housing costs [in exurbs] are often offset by higher transportation costs and more time spent traveling to work and other activities." There are also major environmental and quality-of-life impacts associated with poorly planned low-density development.
Striking the optimal balance to achieve aspirations of affordability, environmental protection, and community preservation is extraordinarily difficult. "Sprawl is not something to be welcomed," Romem says. "But people must understand that with neither outward expansion nor meaningful densification, U.S. cities cannot provide enough housing to prevent equally unwelcome changes to their social character."
Speaking to the Journal, Meritage Homes CEO Steven Hilton was more direct: "You can stand on principle and say, 'I'm not going to these farther-out suburbs.' Well, good luck." For better or worse, the exurbs, whose obituaries have been written more than once, will remain alive as long as the affordable housing crisis does.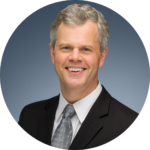 Stockton Williams | Executive Director
---
In This Issue
---
House Financial Services Committee Hearing Focuses on Housing as Infrastructure
On April 30, the House Financial Services Committee held a hearing on the need to produce and preserve affordable housing as part of the nation's infrastructure. The hearing focused on Chairwoman Maxine Waters' (D-CA) recently released draft legislation to authorize more than $90 billion for public housing, CDBG, Housing Trust Fund, and other affordable housing programs.
Hearing witnesses included Diane Yentel, president and chief executive officer of the National Low Income Housing Coalition; Adrianne Todman, chief executive officer of the National Association of Housing and Redevelopment Officials; Steve Lawson, chairman of the Lawson Companies and representative from the National Association of Home Builders; and Daryl Carter, founder, chairman, and chief executive officer of Avantha Capital, on behalf of the National Multifamily Housing Council and the National Apartment Association.
Although the Low Income Housing Tax Credit (Housing Credit) is not under the Committee's jurisdiction, each witness highlighted the critical role the Housing Credit plays in affordable housing production. The ACTION Campaign, which NCSHA co-chairs, also submitted a statement for the record supporting the Housing Credit and legislation to expand and improve it. For more information, see NCSHA's blog.
Democratic Leaders and President Plan Infrastructure Bill; Dems Include Housing in Infrastructure Priorities
At a White House meeting April 30, Democratic congressional leaders and President Trump agreed to seek a $2 trillion infrastructure deal. Ahead of their meeting, Speaker Nancy Pelosi (D-CA) and Senate Minority Leader Charles Schumer (D-NY) sent President Trump a letter urging him to support a "big and bold" infrastructure package that goes beyond transportation to include housing and other priorities. Pelosi and Schumer left the White House meeting noting that there was "goodwill" on both sides toward developing a major piece of infrastructure legislation, although they have not yet discussed specific proposals or actual funding for it.
Appropriations Process Under Way, HUD Funding Bill May Come Soon
The House Appropriations Committee this week began consideration of its Fiscal Year (FY) 2020 spending bills, starting with Subcommittee markups for Labor, Health and Human Services, Education; Military Construction-Veterans Affairs; and Legislative Branch bills. Congressional staff informed NCSHA recently that they anticipate the HUD funding bill will be one of the next few bills to be considered. Leaders plan to complete House action on all 12 annual appropriations bills by the end of June. The Senate Appropriations Committee has not yet begun introducing its FY 2020 spending bills, and it appears Committee Chairman Richard Shelby (R-AL) is waiting for House and Senate leadership to come to an agreement on overall defense and non-defense spending levels before proceeding.
HUD Awards FY 2018 Tenant Protection Vouchers
On April 30 HUD announced nearly $80 million in FY 2018 Tenant Protection Vouchers for public housing agencies — including state HFAs in New York, Tennessee, and Wisconsin — participating in the Housing Choice Voucher program. HUD awarded these funds for 7,810 vouchers on a non-competitive basis to assist households affected by housing conversion actions, public housing relocations and replacements, moderate rehabilitation replacements, and HOPE VI demolitions.
Opportunity Starts at Home Campaign Discusses Housing Advocacy Efforts
On May 2, the Opportunity Starts at Home Campaign brought together leaders in housing and other sectors, including NCSHA, to discuss affordable rental housing needs and how housing, education, healthcare, civil rights, and other issues affect low-income families. During the meeting, National Campaign Director Mike Koprowski summarized the results of the campaign's recent public opinion poll, which demonstrates increased public concern about housing affordability and rising housing costs. Attendees also discussed advocacy and organizational efforts to address the affordable housing crisis at the federal level and in individual states, including campaigns in California, Idaho, Maine, New Jersey, Ohio, Oregon, and Utah. The Opportunity Roundtable will meet again in the Fall.
NCSHA in the News
The Best Tax Break of Your Lifetime (Forbes)
What You Should Know About Mortgage Programs for Teachers (U.S. News & World Report)
Legislative and Regulatory Activities
NCSHA, State HFA, and Industry Events
May 3, 11:59 p.m. ET | Entry Deadline for NCSHA's 2019 Awards for Program Excellence
May 6 – 8 | Mountain Plains Housing Summit | Salt Lake City, UT
Stockton Williams will participate.
May 8 – 9 | Pennsylvania 2019 Housing Forum | Harrisburg, PA
Jennifer Schwartz will speak at this event.
May 9 – 10 | Opportunity Zone Expo | Las Vegas, NV
Jim Tassos will speak at this event.
May 13 | Early Registration Deadline and Hotel Group Rate Cutoff for NCSHA's Housing Credit Connect 2019
May 20 – 21 | North Dakota Housing Finance Agency Statewide Housing Conference | Bismarck, ND
Stockton Williams will speak at this event.
May 30 – June 5 | National Housing Week of Action
June 5 | National Association of Affordable Housing Lenders 2019 Annual Policy & Practice Conference | Washington, DC
Jennifer Schwartz will speak at this event.
June 11 – 14 | NCSHA's Housing Credit Connect 2019 | San Francisco