NCSHA Washington Report | June 11, 2021
While one set of high-powered discussions about a bipartisan infrastructure agreement ended this week, another began, and a Senate hearing offered more glimpses of common ground: investment in rural America.
"Lawmakers from both sides of the aisle showed sympathy to rural transit agencies' requests for more funding in surface transportation legislation," Bloomberg reported. Wyoming Senator Cynthia Loomis (R) said: "Transit's almost always thought of as an urban issue, but small bus operations and on-demand transit operations play key roles in connecting low-income citizens in rural communities, too."
At a similar hearing last month, Montana Senator John Tester (D) connected infrastructure to more rural affordable housing, saying, "Entrepreneurs can't start up businesses because there's no place for their employees to live, and existing businesses can't expand because they've got no places for their additional employees to live. It's a big problem."
An even bigger one is the bipartisan failure for decades to adequately invest in rural housing. The key USDA housing programs have lost 60 percent of their purchasing power since 2000, according to a letter from House Republicans and Democrats this week, who said that today:
"USDA finances only less than 7,000 mortgages a year for low- and very low-income homeowners, there is no funding for direct loans for rental housing new construction, meager support for preservation of existing rental housing, and only about 200 units of housing financed annually for migrant and seasonal farmworkers."
It's hard to disagree with the Council for Affordable Rural Housing's contention that "it is unreasonable for USDA to receive only one percent of the funding envisioned by the Administration in its infrastructure plan and to not receive additional funding for FY 2022" (in the Administration's FY 2022 budget proposal). The urgency should be all the greater given "persistently high-poverty counties" are disproportionally rural and one in five rural Americans is a person of color.
In fairness, the administration's plan includes huge expansions of the Housing Credit, HOME, and Housing Trust Fund programs — all of which support significant rural development and preservation. The bipartisan Affordable Housing Credit Improvement Act, a top NCSHA priority, would enact additional incentives through the program, which a Freddie Mac study last year showed supports 40 percent of the apartment market in poor rural communities.
The administration also has proposed to restart the HUD–Treasury Federal Financing Bank Initiative to provide Ginnie Mae-like financing for HFA Risk-Sharing loans as an interim measure, another NCSHA priority, which would expand low-cost financing to rural developments.
Nevertheless, USDA housing programs are overdue for a boost. The long-running failure to invest poses mounting risks to the country's rural housing infrastructure. As of 2016, the agency's rental portfolio was facing a $5.6 billion shortfall in necessary reserves over the next 20 years.
Big opportunities to do more for rural America also exist beyond USDA and outside of the legislative arena, in the Community Reinvestment Act rules and the regulation of Fannie Mae and Freddie Mac, issues on which the administration — and NCSHA — will focus in the months ahead.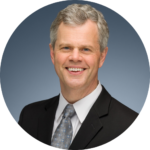 Stockton Williams | Executive Director
State HFA Emergency Housing Assistance
---
In This Issue
---
NCSHA Welcomes New Members
These organizations have joined NCSHA as affiliate members since February: Affordable Housing Accountants Ltd.; Allied Solutions, LLC; Altair; The Annex Group, LLC; Catholic Charities Hawaii; Denton Housing Authority; HNN Communities; IndiSoft LLC; and ServiceLink. If you work with a partner interested in joining NCSHA, please contact Phaedra Stoger.
ACTION Campaign Sends Letter to Congress in Support of Housing Credit Legislation
This month, the ACTION Campaign, which NCSHA co-chairs with Enterprise Community Partners, sent a letter to Congress urging passage of the Affordable Housing Credit Improvement Act (S. 1136/H.R. 2537). The letter was signed by 2,421 national, state, and local organizations and businesses from every state in the nation. The ACTION Campaign urges all members of Congress to cosponsor this critical bipartisan legislation.
HUD Issues Interim Final Rule on Affirmatively Furthering Fair Housing
This week, the Department of Housing and Urban Development (HUD) published an interim final rule and request for comments reinstating aspects of the 2015 Affirmatively Furthering Fair Housing (AFFH) regulations, which had been repealed by regulations issued during the Trump Administration. The 2021 interim final rule reinstates definitions and certification requirements but, unlike the 2015 AFFH rule, does not require a particular type of fair housing planning. HUD expects to issue separately a Notice of Proposed Rulemaking that will build on and make modifications to the planning process originally established in the 2015 AFFH rule. For more information about the interim final rule, see NCSHA's blog. Comments are due to HUD by July 9. Please send feedback NCSHA should consider for its comment letter to Jennifer Schwartz no later than June 25.
HUD Awards $1.1 Billion in Emergency Housing Vouchers
On June 10, HUD announced the award of $1.1 billion in the first tranche of funding provided through the American Rescue Plan Act for Emergency Housing Vouchers. These funds will cover voucher costs for an initial 18-month period for an estimated 70,000 housing vouchers, including related expenses incurred to stand up the program and for ongoing administration. The emergency vouchers will be administered by public housing agencies and a number of state housing finance agencies. HUD will provide annual funding to cover the cost of renewals in 12-month increments through September 30, 2030, or until the $5 billion program allocation is expended.
HUD Secretary Defends Budget Proposal During Senate Subcommittee Hearing
On June 10, Secretary Marcia Fudge testified on HUD's FY 2022 budget before the Senate Appropriations Subcommittee on Transportation, Housing and Urban Development, and Related Agencies. The hearing covered homelessness, including assistance for veterans, youth, and tribes; local zoning; HOME; Community Development Block Grants and the proposed set-aside for down payment assistance; Emergency Rental Assistance; HUD staffing challenges; upgrading the Federal Housing Administration's loan processing technology; cybersecurity and wire fraud; the proposed FHA Home Equity Accelerator Loan Pilot; service coordinators; aging public housing; Housing Choice and mobility vouchers; and the need for metrics on the impact of federal housing resources.
Waters Unveils Universal Vouchers Bill, Holds Hearing to Discuss
On June 9, House Financial Services Committee Chair Maxine Waters (D-CA) held a hearing on a number of housing bills, including her own Ending Homelessness Act which would expand the Housing Choice Vouchers program by making it an entitlement for eligible households and ban source of income discrimination. Ann Oliva, senior fellow at the Center for Budget Policy and Priorities; Mary Cunningham, senior fellow and vice president of Metropolitan Housing and Communities at the Urban Institute; Ben Metcalf, managing director of the Terner Center for Housing Innovation, University of California, Berkeley; Chancela Al-Mansour, executive director of the Housing Rights Center; and Howard Husock, adjunct scholar of domestic policy at the American Enterprise Institute, testified. The main criticism of the bill expressed during the hearing was that it does not increase supply, which could mean it would drive up the price of housing.
Infrastructure Path Forward Remains Uncertain
Infrastructure talks between the White House and Senator Shelley Moore Capito (R-WV), who had been leading negotiations on behalf of Senate Republicans, broke down this week without reaching a deal. Instead, President Biden has pivoted to working with a bipartisan group of moderate Senators to try to find a deal that could win the support of at least 10 Republicans — to reach the 60 votes needed to overcome a filibuster, assuming unanimous support from Senate Democrats. The moderate Senators involved in the discussion are working on a framework they can present to Majority Leader Chuck Schumer (D-NY) and Minority Leader Mitch McConnell (R-KY). However, progressive Democrats are pressing their concerns that negotiations will either use up time without resulting in a deal or that a deal that garners Republican support will leave out priorities important to them and hinder their efforts to address those priorities separately. At this point, it is not clear how much longer the White House will continue to engage with the bipartisan Senate group before pursuing a more partisan approach using budget reconciliation to enact legislation with a simple majority.
$357 Million Available for Lead Hazard Reduction Grants from HUD
The Lead-Based Paint Hazard Reduction Grant Program is currently accepting applications for its FY 2021 funding cycle. Grants assist states, cities, counties/parishes, Native American tribes, and other units of local government undertake comprehensive programs to identify and control lead-based paint hazards in eligible privately-owned rental or owner-occupied housing. Eighty awards will be available under this Notice of Funding Opportunity. HUD will accept applications until July 12.
USDA Announces Rural Placemaking Grant Program
The U.S. Department of Agriculture (USDA) has announced its Rural Placemaking Innovative Challenge (RPIC), a program to provide eligible entities with grants to enhance the social, cultural, and economic structure of rural communities throughout the country. RPIC will award up to $3 million in competitive grants to public, private, philanthropic, and community partners working collaboratively to enhance capacity for broadband access; preserve cultural and historic structures; and support the development of transportation, housing, and recreational spaces. Applications are due July 26. USDA will hold a webinar on June 24 at 2:30 pm Eastern for interested parties.
Reps. Jayapal and Meng Introduce $300 Billion Housing Is a Human Right Act
This week, Representatives Pramila Jayapal (D-WA) and Grace Meng (D-NY) introduced the Housing Is a Human Right Act. This bill provides more than $300 billion in resources focused on ending homelessness, including $100 billion for McKinney-Vento Emergency Solutions Grants, $100 billion for Continuum of Care grants, $10 billion for FEMA Emergency Food and Shelter Grants, $6 billion for a new targeted Community Development Block Grant program to address homelessness, and $100 million to support decriminalization of homelessness.
Todman Confirmed as HUD Deputy Secretary
On June 10, the Senate confirmed Adrianne Todman's nomination to be Deputy Secretary of HUD. Todman has served as the CEO of the National Association of Housing and Redevelopment Officials (NAHRO) since 2017. Before joining NAHRO, she served as the executive director of the District of Columbia Housing Authority and in several career positions at HUD. NCSHA joined other members of the ACTION Campaign Steering Committee on a letter sent to the chair and ranking member of the Senate Banking Committee in support of Todman's nomination.
NCSHA in the News
GlobeSt.com, 6.9.21, NMHC Annual Conference Panelists Focus on Housing Stability
Legislative and Regulatory Activities
NCSHA, State HFA, and Industry Events
June 17 | REALTOR.com Webinar | "Real Connections"
Garth Rieman will speak at this event.
June 21 – 24 | NCSHA's Housing Credit Connect | Virtual
June 23 | Oklahoma Housing Conference | Virtual
Stockton Williams will speak at this event.
June 24 | HUD Discussion on Advancing Racial Equity in Homeownership | Virtual
June 28 – 29 | Council for Affordable and Rural Housing's 2021 Annual Meeting & Legislative Conference | Arlington, VA
Jennifer Schwartz will speak at this event.
August 18 – 20 | Arizona Housing Forum | Tucson, AZ
Jennifer Schwartz will speak at this event.
Back to NCSHA Washington Report
Only members receive NCSHA Blog and Washington Report.