NCSHA Washington Report | April 23, 2021
The Biden – Harris Administration has begun a delicate balancing act that aims simultaneously to end extraordinary pandemic protections for homeowners, provide additional assistance to those who will still need it, and expand opportunity for households who faced barriers before COVID-19.
The administration seems especially concerned about looming pain for financially stressed borrowers whose mortgages are backed by the federal government. Last month, HUD Secretary Fudge rejected calls from Realtors and some lender groups to reduce FHA premiums, even though the agency's capital reserves are well above their required level, because, "Our No. 1 priority is helping families keep their homes and remain safe as we work toward an equitable recovery."
The administration's concerns are well founded. The delinquency rate for FHA mortgages was 17.5 percent in February, matching the all-time high of last fall, and the 12 percent seriously delinquent is the highest share ever. In 30 large metro areas more than one in five FHA borrowers are behind on their mortgages, according to analyst Wolf Richter.
That's why in its new rules for the Homeowner Assistance Fund the Treasury Department "encourages" states, which will develop plans for Treasury approval starting this summer, to "prioritize assistance" to borrowers with FHA and other government-backed loans and "will favorably consider" state plans that do so.
HUD and Treasury have had an active federal partner in the Consumer Financial Protection Bureau, under acting director Dave Uejio (President Biden's nominee to run the agency, Rohit Chopra, is awaiting Senate confirmation).
On March 3, the bureau announced it would postpone until October 2022 the effective date for revising the "Qualified Mortgage" standard to "allow lenders more time in which they could make QM loans based on a debt-to-income ratio or whether the loans are eligible for sale to Fannie Mae or Freddie Mac, and not just a pricing cut off."
Some in the industry believe the announcement signals CFPB's intention to make more changes to the QM framework later this year, creating "uncertainty about the future and the prospect of more demanding requirements," according to one. (Fannie Mae and Freddie Mac have told lenders that they still intend to stop purchasing loans that do not meet the revised QM definition as of July 1.)
On March 31, the bureau reinstated consumer protection compliance requirements for financial institutions it had relaxed for COVID concerns, saying, "regulatory flexibility to companies should not come at the expense of consumers." Two days later, Uejio said: "There is a tidal wave of distressed homeowners who will need help from their mortgage servicers in the coming months. Responsible servicers should be preparing now."
Then, two weeks ago, CFPB seriously startled the industry with a proposal to prohibit foreclosures for the rest of the year. Public comments due May 11 will likely show significant opposition among at least some leading mortgage market players.
We all want to put the pandemic behind us, but Mortgage Bankers Association President and CEO Bob Broeksmit is probably right, "[W]e have a long and uneven road ahead."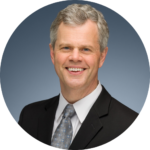 Stockton Williams | Executive Director
State HFA Emergency Housing Assistance
---
In This Issue
---
FHA Revises Standard Single-Family Loan Servicing Policies
On Monday, the Federal Housing Administration (FHA) released updates to its Single Family Handbook loan servicing policies. The revisions amend FHA's loss mitigation home retention waterfall to allow servicers to review troubled borrowers for a permanent FHA-HAMP home retention option without a lengthy forbearance. Other changes are intended to achieve greater consistency with industry practices and streamline documentation requirements. Mortgagees may begin to implement the updates to HUD's policies immediately but must begin doing so no later than August 17.
Secretary Fudge Testifies at Senate and House Appropriations Hearings
On April 20, Senate Appropriations Committee Chair Patrick Leahy (D-VT) held a hearing on the Biden Administration's American Jobs Plan. Secretary of Housing and Urban Development (HUD) Marcia Fudge was one of four cabinet members who testified at the hearing. The hearing focused on priorities for the infrastructure package including a number of housing-related investments such as the creation and preservation of equitable and affordable housing, increasing resiliency in housing, homelessness assistance and prevention, and the Neighborhood Homes Investment Act — an NCSHA priority.
The following day, Secretary Fudge appeared before the House Appropriations Transportation, Housing and Urban Development, and Related Agencies Subcommittee to testify on HUD's FY 2022 budget. The hearing covered a number of issues addressed the day before but also included discussions on housing for elderly and disabled persons, the Community Development Block Grant – Disaster Recovery Program, Housing Choice Vouchers, lead mitigation, broadband in HUD-assisted housing, transit-oriented development, modification of how Difficult Development Areas are designated, rural housing, first-time home buyer assistance, FHA loan limits, HUD's reinstatement of fair housing protections on the basis of sexual orientation and gender identity, and HUD's staffing needs.
Peters, McMorris Rodgers Reintroduce the Build More Housing Near Transit Act
Representatives Scott Peters (D-CA) and Cathy McMorris Rodgers (R-WA) last week introduced the Build More Housing Near Transit Act to incentivize the development of affordable and market-rate housing near mass transit stations. The bill would amend the Federal Transit Administration's Fixed Guideway Capital Investment Program, which funds transit projects such as light rail and streetcars, so that project sponsors receive bonus points on their applications if their local governments commit to supporting policies that support the development of affordable housing near mass transit facilities. Peters and McMorris Rodgers introduced nearly identical legislation in the last Congress, elements of which were included in the Moving Forward Act that passed the House of Representatives last June.
CFPB Interim Final Rule Requires Debt Collectors Notify Tenants of Rights Under CDC Eviction Moratorium
On April 19, the Consumer Financial Protection Bureau (CFPB) issued an interim final rule requiring debt collectors, including attorneys hired to represent landlords in eviction proceedings, to provide tenants with written notice of their rights under the Centers for Disease Control and Prevention (CDC) eviction moratorium. The rule states that notice must be provided on the same date as the eviction notice, or if no eviction notice is required by law, on the date the eviction action is filed. It also prohibits debt collectors from misrepresenting tenants' eligibility for eviction protection and clarifies that debt collectors who fail to provide tenants written notice of their rights under the CDC moratorium will be in violation of the Fair Debt Collection Practices Act. The CFPB's interim final rule will take effect on May 3.
FHFA Extends Some COVID-19 Mortgage Loan Selling Flexibilities
The Federal Housing Finance Agency (FHFA) announced Wednesday that Fannie Mae and Freddie Mac will extend some temporary loan origination flexibilities until May 31, including the use of alternative appraisals on purchase and rate-term refinance loans. FHFA is allowing other temporary flexibilities, including those related to employment verification, condominium project reviews, and expanded power of attorney, to expire on April 30 as previously scheduled. FHFA also indicated it anticipates retiring all temporary selling flexibilities on May 31.
FHFA Schedules Listening Session on Small Multifamily Lender Access
FHFA is hosting a virtual public listening session on April 30 to learn how small multifamily lenders, such as depository institutions, CDFIs, credit unions, and housing finance agencies, might gain access to Fannie Mae's and Freddie Mac's multifamily products. FHFA is particularly interested in hearing about obstacles small multifamily lenders face in becoming Enterprise-qualified lenders, what would facilitate increased access to Enterprise multifamily products, and the experiences of current Enterprise small multifamily lenders. Those interested in speaking or listening in may register here. By April 30, please send to Garth Rieman any comments you would like NCSHA to submit to FHFA.
NCSHA in the News
AMNY: Manhattan Councilman Levine looks to boost 'Right to Counsel' law for tenants as eviction ban expiration looms
Forbes Real Estate Council: The Day Of Reckoning For Outstanding Rent Payments Is Upon Us
Home Buying Institute: Down Payment Assistance Grants for First-Time Buyers: Coming in 2021?
Market Realist: First-Generation Homebuyers to Benefit From Biden's Plan
Million Acres (Motley Fool): Congress Gets Bipartisan Bills to Expand Low-Income Housing Tax Credit
The Washington Post: Potential first-time home buyer program seeks to create equity in housing
Legislative and Regulatory Activities
NCSHA, State HFA, and Industry Events
April 26 | "Housing Wealth Equity Projections: How Future Headship and Homeownership Rates Could Affect Racial Gaps" | Urban Institute Webinar
Stockton Williams will speak at this event.
April 28 | MassHousing's A Path Forward: Crafting a Just Housing System for the Commonwealth | Virtual
April 29 – 30 | Novogradac 2021 Affordable Housing Conference | Virtual
Jennifer Schwartz will speak at this event.
April 29 | Funding Opportunities for Affordable Housing and Community Development | CHCDF Webinar
Yvonne Hsu will speak at this event.
April 30 | Entry Deadline | NCSHA's 2021 Awards for Program Excellence
May 5 – 6 | Mountain Plains Housing Summit | Virtual
Stockton Williams will speak at this event.
May 7 | Harvard Joint Center for Housing Studies Webinar | "Multidimensional Housing Insecurity: A New Approach to Measuring, Understanding, and Addressing Problems Among Renters"
May 11 | National Association of REALTORS Property Management Forum | Virtual
Jennifer Schwartz will speak at this event.
May 12 | National Association of REALTORS Regulatory Issues Forum | Virtual
Jennifer Schwartz will speak at this event.
May 20 | New American Funding – Freddie Mac Webinar | "Down Payment Assistance — The First Step to Increasing Black Homeownership"
Stockton Williams will speak at this event.
May 20 – 21 | Annual Meeting of the American Bar Association Affordable Housing & Community Development Forum | Virtual
Jennifer Schwartz will speak at this event.
June 21 – 24 | NCSHA's Housing Credit Connect | Virtual
August 18 – 20 |Arizona Housing Forum |Tucson, AZ
Jennifer Schwartz will speak at this event.
Back to NCSHA Washington Report
Only members receive NCSHA Blog and Washington Report.