Vermont HFA Introduces Sustainability Bonds to Deliver More Affordable Housing to Vermonters In Need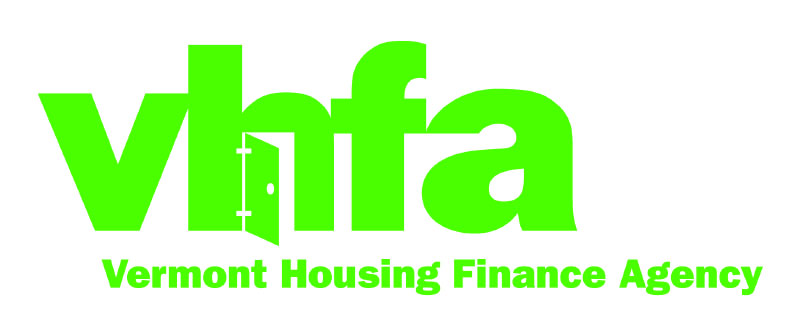 BURLINGTON, VT – The Vermont Housing Finance Agency (VHFA) Board of Commissioners approved plans to sell $37 million of bonds during the week of January 8, 2018 as the first Sustainability Bonds to be issued in the State of Vermont. Building upon the strength of the market in Green Bonds and the growing interest in socially responsible investments, the designation as "Sustainability Bonds" will enable VHFA to maximize funding for the "Housing for All" initiative enacted by the Vermont Legislature in 2017. Bond proceeds will be administered by the Vermont Housing and Conservation Board to create 550-650 homes statewide for low- and moderate-income Vermonters.
The Vermont Housing and Conservation Board ("VHCB") will target proceeds from the bonds issued by VHFA to eligible projects with the highest priority needs. The mission of VHCB is a perfect fit for the use of Sustainability Bonds given its 30-year track record of funding activities that carry out either or both of its stated dual missions of creating affordable housing and conserving and protecting important Vermont lands.
To this end, VHCB will ensure at least 25% of the housing created with the proceeds of the bonds be affordable to very low-income households with incomes below 50% of the area median and at least 25% to households with incomes between 80% and 120% of the area median. Statewide, median income in Vermont in 2017 was $69,300 for a family of four, according to estimates from the U.S. Department for Housing and Urban Development. In addition, certain housing projects funded by VHCB will incorporate environmental benefits including Smart Growth locations and Green Building and Design Standards.
Funded through a small portion of Vermont's Property Transfer Tax revenue, the "Housing for All" initiative is the largest single commitment of state funds for housing development in Vermont's history.
"We consistently hear how widespread the lack of affordable, decent housing is in many parts of Vermont, so I'm pleased our proposed housing bond was supported by the Legislature and appreciate the hard work by our private partners in getting it passed and putting the investment to work for Vermonters," said Governor Phil Scott. "By leveraging other funds, this investment will help create much-needed homes that are affordable for working Vermonters at the middle and lower end of the wage scale."
"We are delighted to use our experience working with investors for the purpose of improving housing affordability to help strengthen the impact of this exciting initiative," remarked VHFA's Executive Director Sarah Carpenter. The banking industry has been quick to voice support for Sustainability Bonds and socially responsible investment. "People's United Bank has already committed to directly purchase $5 million of the bonds to support the goals of the Housing for All initiative," said Carpenter.
Offering these bonds as Sustainability Bonds allows investors to invest directly in bonds that finance affordable housing in Vermont, promote environmental benefits, stimulate economic growth, and revitalize Vermont communities. "We think that VHFA's designation of the bonds as Sustainability Bonds is important in showcasing the high impact of VHCB's program in the context of social, environmental and economic impact. These three elements will be particularly powerful in promoting sustainable communities in Vermont, and we think the Sustainability Bonds designation is forward looking both from the perspective of VHFA and from the investors who purchase the bonds" said Geoff Proulx, Executive Director and Head of Public Finance Housing at Morgan Stanley.
The Preliminary Official Statement describing the Vermont Property Transfer Tax Revenue Bonds 2018 (Sustainability Bonds) and information about how to inquire about investing in these bonds is available on VHFA's website.
Note: This is a public press release and not an invitation to bid, nor is it an offer to buy or sell securities.
About Vermont Housing Finance Agency (VHFA):
VHFA is a non-profit agency created in 1974 by the Vermont Legislature to finance and promote affordable housing opportunities for low- and moderate-income Vermonters. Since its inception, the Agency has helped approximately 29,000 Vermont households with affordable mortgages and financed the development of approximately 8,600 affordable rental units.
Media Contact:
Leslie Black-Plumeau
lblack-plumeau@vhfa.org
802-652-3429