Like It Forward: CHFA Donates $2,650 to Care and Share Food Bank for Southern Colorado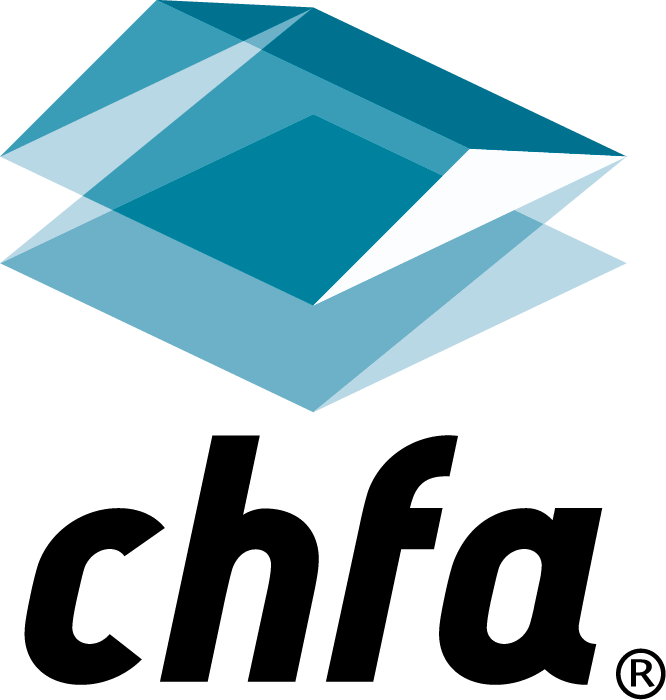 The power of social media helps fight hunger in southern Colorado
Colorado Springs, CO – Colorado Housing and Finance Authority (CHFA) was pleased to donate $2,650 to Care and Share Food Bank for Southern Colorado, 501(c)3 nonprofit that provides food to over 270 partner hunger-relief agencies across 31 counties in southern Colorado.
The donation was the result of a three-week long social media campaign CHFA promoted called "Like It Forward", which invited users to "like" and "share" posts related to Care and Share, and donate to a digital Care Drive hosted by CHFA. CHFA donated one dollar for every "like" and five dollars for every "share," as well as matched every dollar donated to the Care Drive.
In southern Colorado, one in six children is at risk of hunger, and one in eight people faces hunger. In 2017-2018, Care and Share helped more than 153,000 people through partner food pantries and meal programs, providing 19.8 million meals.
"We are so grateful for Colorado Housing and Finance Authority. Care and Share is part of the community and belongs to the community. We wouldn't be able to do what we do without great partnerships like this one. Because of their efforts, we will be able to provide more nutritious meals to our neighbors struggling with hunger," said Lynne Telford, Care and Share president and CEO.
CHFA's Like It Forward campaign featured stories of those who've been affected by Care and Share's programs, including Katie, a single mother of two kids who has had to make difficult sacrifices; Xander, a young student whose school participates in Care and Share's Send Hunger Packing program; and Myra, who has received help obtaining food to maintain her restricted diet.
"We know that any curve ball in life can cause someone to face food insecurity and when it happens, tough choices are made unless there is help. CHFA is thankful that Care and Share exists to help so many people in need. Care and Share does outstanding work to help feed southern Colorado's hungry and it's an honor for CHFA to support this organization," said Cris White, CHFA's executive director and CEO.
Like It Forward 2018 marks CHFA's fourth annual social media giving campaign of its kind. The campaign was promoted from November 26 through December 14 on Facebook, Twitter, Instagram, CHFA's website, and in various CHFA communications.
About CHFA
CHFA strengthens Colorado by investing in affordable housing and community development. Created in 1973, CHFA invests in loans to low- and moderate-income homebuyers through our network of participating lenders, and makes loans to affordable multifamily rental housing developers and small and medium sized businesses. CHFA also provides education and technical assistance about affordable housing and economic development. CHFA is a self-sustaining public enterprise. CHFA issued debt is not the obligation of the state. For more information about CHFA please visit chfainfo.com, call its Denver office at 1.800.877.chfa (2432), or its Western Slope office at 1.800.877.8450.
About Care and Share Food Bank for Southern Colorado
At Care and Share Food Bank, we believe that no one should go hungry. Every day, we provide food to our partner food pantries and meal sites across Southern Colorado to serve families, children and seniors in need because well-fed communities are better for all of us. Care and Share is also a member of Feeding America, a national food bank association. Every year, Care and Share distributes more than 24 million pounds of food to 276 partner agencies throughout 31 counties in Southern Colorado.