NCSHA Washington Report | April 3, 2020
The high-level task force Treasury Secretary Mnuchin assembled to craft a federal response to the financial crisis facing the mortgage servicing industry in this new era of mass mortgage forbearance policies has not put forward a solution. There are discouraging reports that financial regulators "have discussed holding off on setting up such a program to see if other policies put in place recently effectively ease liquidity shortfalls."
We worked with former Ginnie Mae president Ted Tozer, CSG chairman Gene Slater, and others to develop a detailed proposal for fast federal action, which is what's needed. Our goal was to give Treasury, Fed, and other administration policymakers working round the clock a concrete concept to which they could react.
The federal government has indeed taken some steps in the last seven days to deal with what industry analyst Christopher Whalen argues is "perhaps the largest unfunded public mandate in American history."
Ginnie Mae announced late last Friday that it would exercise authority available for natural disasters to get funding to servicers in a couple of weeks. On Wednesday HUD announced additional forbearance protections for borrowers and put in place a "COVID-19 National Emergency Partial Claim" process, giving servicers the option to advance funds on behalf of borrowers that would be repaid through an interest-free subordinate mortgage not due until the first mortgage is paid off.
These worthwhile actions are proof the federal officials are focused on the problem, but both in combination are at best partial solutions; FHA's partial claim, for instance, only supplies liquidity long after the servicer may have already run out of money.
In fact, we're pushing Ginnie to act more aggressively with its existing authorities. FHFA as well. And the Mortgage Servicing Funding Facility we envision would get much more funding more quickly into the system, while more fully protecting borrowers (and the essential FHA Mutual Mortgage Insurance Fund).
Which is not too imply our concept can't be improved. In fact, Theresa Gunn of CalVet Home Loans and Howard Zucker of Hawkins, Delafield & Wood suggested important clarifications that are now reflected. Additional input is welcome.
And it's not to suggest single-family servicing is the only COVID-19 housing challenge on which we're focused. Far from it.
We're working with groups representing the entire multifamily industry — from public and assisted properties to Housing Credit and market-rate apartments — on proposals to stabilize the essential infrastructure that is the country's rental housing inventory in an era of mass forbearance and amidst calls for truly dangerous actions like a "renter's strike."
We're also advancing ideas to ensure state HFAs can continue to deliver financing for new affordable for-sale homes and rental apartment developments. That means regulatory relief when loans are ready to be securitized and a reliable source of liquidity for affordable MBS and housing bonds.
More on our efforts on those fronts next week.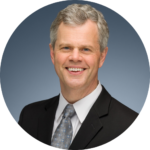 Stockton Williams | Executive Director
NCSHA COVID-19 Resources and Updates
---
In This Issue
---
IRS to Work on Housing Credit Guidance for COVID-19
During one of NCSHA's regular discussions with the Internal Revenue Service (IRS) on how it could help state Housing Credit agencies respond to COVID-19-related program challenges, IRS agreed that several administrative and regulatory issues NCSHA raised in its March 23 letter are important to address. IRS said it is waiting for further guidance from Treasury on next steps related to the guidance NCSHA has requested. In the meantime, IRS staff confirmed that Housing Credit agencies in states with a federal Major Disaster declaration can rely on relief measures provided in Revenue Procedures 2014-49 and 2014-50.
NCSHA Recommends HUD Allow Program Flexibility for HOME, HTF, and ESG Programs
This week, NCSHA sent HUD a letter urging it to waive certain program rules, extend deadlines, and make other accommodations for Community Planning and Development programs necessary to help grantees address housing needs resulting from the COVID-19 pandemic. Our recommendations focus on the HOME Investment Partnerships Program, Housing Trust Fund, and Emergency Solutions Grants. For more information, see our blog. Contact Jennifer Schwartz with questions.
NCSHA Submits HFA Servicing Concerns and Recommendations to FHFA
Last week, NCSHA sent the Federal Housing Finance Agency (FHFA) a letter urging it to provide relief to HFAs from having to make scheduled P&I advances when COVID-19-impacted borrowers do not make their monthly payments. The letter recommends Fannie Mae and Freddie Mac (the GSEs) provide forbearance to their HFA seller‐servicers and advance the full scheduled payments to investors for homeowners not able to make their payments because of COVID-19-related reductions in income, without any penalties or declaring the HFAs in default. NCSHA also requested that FHFA require the GSEs to be an outlet or source of liquidity for loans that were made and closed to employed, financially healthy homeowners but who now, because of COVID‐19, are not able to make payments.
FHA Issues Mortgagee Letter to Implement CARES Act Borrower Relief Measures
On Wednesday, FHA issued Mortgagee Letter 2020-06 implementing the CARES Act provisions passed by Congress last week and enacted into law last Friday. FHA instructs its lenders to offer deferred or reduced mortgage payments to COVID-19-impacted borrowers for as long as six months to start, and for an additional six months if requested by a borrower. FHA also included a new COVID-19 National Emergency Standalone Partial Claim option in the mortgagee letter. It can be used by owner-occupant borrowers affected by COVID-19 after their forbearance periods end and provided they can thereafter make their regular mortgage payments. The Standalone Partial Claim option enables borrowers to receive interest-free subordinate mortgages they do not have to pay off until their first mortgages are paid off.
HUD Publishes Formula Grant Amounts for CDBG, ESG, and HOPWA Supplemental Funding Under CARES Act
On April 2, HUD's Office of Community Planning and Development published the supplemental funding amounts grantees will receive in Community Development Block Grant (CDBG), Emergency Solutions Grant (ESG), and Housing Opportunities for Persons With AIDS (HOPWA) funding provided in the CARES Act. As NCSHA reported last week, the CARES Act appropriates $5 billion for CDBG under the Community Development Fund, $4 billion for ESG, and $65 million for HOPWA.
HUD Awards Family Unification Vouchers to IHCDA, PHAs
HUD announced April 1 that it awarded $24.4 million to public housing authorities (PHAs) nationwide through the Family Unification Program. This funding, awarded to NCSHA HFA member Indiana Housing and Community Development Authority and more than 40 local PHAs, will make more than 1,900 vouchers available for families with children who are unable to secure affordable housing and former foster youth at risk of homelessness.
HUD Issues Housing Credit Tenant Data Report
HUD's Office of Policy Development and Research published the latest of its periodic reports on Housing Credit tenant data, which it receives annually from state Housing Credit agencies in accordance with requirements under the Housing and Economic Recovery Act of 2008. The report, "Understanding Whom the LIHTC Serves: Data on Tenants in LIHTC Units as of December 21, 2017," provides demographic data about Housing Credit tenants, including race, ethnicity, family composition, age, income, use of rental assistance, disability status, and monthly rent burden. For more information, see our blog.
HUD Publishes 2020 Income Limits for Housing Credit and Multifamily Housing Bond Programs
This week, HUD issued its 2020 income limits for Multifamily Tax Subsidy Projects (MTSP), which are applicable to the Housing Credit and tax-exempt multifamily Housing Bonds. The limits include the 50 percent and 60 percent of area median income and "HERA Special" income limits needed for the "20 at 50" and "40 at 60" minimum set-asides and the limits for all applicable income levels for Housing Credit properties that choose the Average Income Test minimum set-aside. The 2020 MTSP income limits were effective April 1.
Moody's Report Finds HFAs Well-Positioned to Weather COVID-19 Storm
According to a March 30 Moody's Investors Service report, HFAs are well-positioned to weather the financial impacts of the COVID-19 pandemic. The report highlights recent economic factors and housing policies that are likely to affect HFAs, including government forbearance policies, the Federal Reserve's interest rate cuts, elevated interest rate resets on HFAs' variable-rate debt, and large-scale Treasury and MBS bond purchases. Moody's says countervailing factors include the high proportion of guaranteed loans and very low levels of loan delinquencies in HFA portfolios. The report cautions that a sharp increase in unemployment and/or an extended period of foreclosure/eviction moratoriums will cause HFAs with a higher balance of unguaranteed loans to feel a credit strain.
New Paper Demonstrates the Success of Hardest Hit Fund Assistance for Financially Distressed Borrowers
A group of housing researchers, primarily from The Ohio State University, recently published a report on the effectiveness of the Hardest Hit Fund's (HHF) temporary mortgage payment assistance programs, administered by state HFAs for borrowers impacted by the Great Recession. The authors concluded that borrowers who received HHF assistance were 28 percent less likely to default on their mortgages more than two years after they received assistance than borrowers who did not receive HHF assistance. The study estimates that, if they had not received HHF assistance, one in four borrowers receiving assistance would have ended their loans in severe default, resulting in a direct loss of $9 billion to lenders, investors, the secondary market, and local governments. Using that figure, the authors suggested that the $6.96 billion in HHF assistance administered through the end of 2019 resulted in a net benefit of more than $2 billion for the financial system, with the additional benefit of keeping many borrowers in their homes.
NCSHA in the News
A federal liquidity solution for the mortgage servicing industry (Housing Wire)
Legislative and Regulatory Activities
NCSHA, State HFA, and Industry Events
Back to NCSHA Washington Report
Only members receive NCSHA Blog and Washington Report.