NCSHA Washington Report | July 31, 2020
"Interest in housing as a determinant of health has fluctuated in response to housing-related infectious disease outbreaks (e.g., cholera in New York City in the 1830s), social unrest and class conflict, industrialist interest in maintaining a healthier workforce, and economic downturns leading to crises in housing availability and quality."
Jim Krieger and Carol Higgins' article in the American Journal of Public Health, published in 2002, was at once a succinct history and an all-too prescient vision. This year of coronavirus and social upheaval in America has revealed just how deeply housing and health — and the racial and income disparities within each — are interwoven.
Evidence abounded before the pandemic that housing insecurity, substandard home environments, and systemic racism (in the housing market and elsewhere) were harmful to people's health. Anecdotal experience suggested that many in the affordable housing industry, including state HFAs, were making more focused efforts to improve housing affordability and health conditions together.
It's time to do more.
NCSHA is very pleased to announce we have received funding from the Robert Wood Johnson Foundation to advance opportunities for financing healthier multifamily affordable housing.
As California Housing Finance Agency Executive Director and NCSHA Chair Tia Boatman Patterson says, "The nation's state housing finance agencies are eager to do more at the nexus of health and housing, especially in light of the disproportionate impact of the coronavirus and other health challenges on households of color and other low-income renters."
The NCSHA initiative will assess the state of the field in improving health outcomes for residents of affordable rental housing and identify best practices and other opportunities for financing healthier and more resilient affordable properties and communities.
We know a growing number of affordable multifamily owners, investors, and community-based groups are already active in this area. We've assembled a diverse group of them to serve in a national advisory group for the project to ensure what we do is complementary to work already underway and helps move the industry forward.
An important part of our effort will be to establish a broader frame of reference for the idea of "healthier housing," one that encompasses healthy building and siting, resident engagement and services, and technology and healthcare access.
Historian Christian McMillian of the University of Virginia, who can be said to have written the book on pandemics (one of them anyway, Pandemics: A Very Short Introduction) has observed previous catastrophic outbreaks led to transformational change in the medical profession and development of more robust public health infrastructure.
Our current crises may do the same for affordable housing.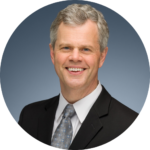 Stockton Williams | Executive Director
NCSHA COVID-19 Resources and Updates
---
In This Issue
---
State HFAs Continue to Stand Up Emergency Rental and Mortgage Assistance Programs
This week, NCSHA added information on eight new emergency rental and mortgage assistance programs to its matrix of state HFA programs created in response to COVID-19, bringing the total number of HFAs reflected in the matrix to 29. The new additions are programs offered by the Louisiana Housing Corporation, Maryland Department of Housing and Community Development, Michigan State Housing Development Authority, Minnesota Housing, Nevada Housing Division, New York State Homes and Community Renewal, Rhode Island Housing, and Vermont Housing Finance Agency. Eligibility requirements, sources of funding, and means of distribution vary by program; details are included in the matrix. These critical programs provide help to the most vulnerable renters and homeowners impacted financially by the COVID-19 pandemic. NCSHA will continue to update this matrix as HFAs establish additional programs.
NCSHA Updates IRS COVID-19 Relief Guidance Matrix for Housing Credit
NCSHA has updated its matrix comparing the various IRS guidance documents providing regulatory relief for the Housing Credit program during the pandemic. The matrix now outlines the COVID-19 relief provided under IRS Notice 2020-53, issued earlier this month, compared to IRS Revenue Procedures 2014-49 and 2014-50, which are applicable in all instances of Presidentially-declared Major Disasters. An additional column shows the regulatory relief NCSHA requested from IRS in a March 23 letter. A previous version of the matrix also included information about now-obsolete IRS Notice 2020-23, which extended certain program deadlines until July 15.
Negotiations Continue on Coronavirus Relief Proposal
Early this week, Senate Majority Leader Mitch McConnell (R-KY) unveiled his proposal for the next installment of coronavirus relief — negotiated not only with other Republican Senators, some of whom still have objections to aspects of the proposal, but also with Treasury Secretary Steven Mnuchin and White House Chief of Staff Mark Meadows. The Republican plan totals approximately $1 trillion and provides only a small amount of housing aid (see NCSHA's blog). Since its release, Republican and Democratic leaders in Congress, along with Mnuchin and Meadows, have been in talks, hoping to forge a consensus between the Republican plan and the $3 trillion HEROES Act House Democrats passed in May. As of this writing, the negotiators are reportedly still far apart. In the background of negotiations, the election is fewer than 100 days away; the economy contracted at an annualized rate of 32.9 percent in the second quarter; millions file for unemployment each week; CARES Act protections against evictions and foreclosures have expired; and, as of today, so have the CARES Act's federal unemployment benefit payments.
103 House Members from Both Parties Press for Housing Credit Resources in Coronavirus Relief Bill
Today, 103 members of the House of Representatives sent a bipartisan letter to Speaker Nancy Pelosi (D-CA) and Minority Leader Kevin McCarthy (R-CA) urging them to include Housing Credit resources and modifications in the next coronavirus relief package. Housing Credit champions, Representatives Suzan DelBene (D-WA) and Jackie Walorski (R-IN) led this effort. The letter calls for the enactment of a minimum 4 percent Housing Credit rate for bond-financed properties; additional basis boosts for properties serving rural areas, Native Americans, and extremely-low-income households and for bond-financed properties at the state agency's discretion; lowering the "financed-by" threshold for bond-financed properties from 50 to 25 percent; and increasing the Housing Credit volume cap by at least 50 percent phased in over two years.
House Passes FY 2021 THUD Bill
Earlier today, the House passed a six-bill spending package that includes the FY 2021 THUD spending bill (H.R. 7617). The bill provides $50.6 billion for HUD in FY 2021, $1.5 billion more than the FY 2020 enacted level and $13.3 billion more than the president's 2021 budget request. The HUD funding includes $1.7 billion in discretionary funding for the HOME Investment Partnerships program, an increase of $350 million above the FY 2020 enacted level. In addition to regular annual appropriations, the bill includes $49 billion in one-time economic recovery funding for several HUD programs, including $17.5 billion for HOME. The House adopted amendments blocking enactment of both the "Disparate Impact" rule (a proposed rule was published in August 2019, but HUD has yet to issue a final rule) and the recently-issued (but not yet published in the Federal Register) final rule repealing the 2015 Affirmatively Furthering Fair Housing regulations. It is unlikely the Senate will consider and pass FY 2021 Appropriations bills before the fiscal year ends on September 30, so Congress will need to pass a short-term funding stop-gap Continuing Resolution when it returns after Labor Day from the August recess. See NCSHA's Budget Chart for funding levels for specific HUD and USDA housing programs.
Senate Confirms Wade as FHA Commissioner
The Senate on Tuesday voted to confirm Dana Wade as Assistant Secretary of Housing and Commissioner of the Federal Housing Administration (FHA). Wade previously served as acting-FHA Commissioner, from July 2017 to June 2018, and General Deputy Assistant Secretary for HUD's Office of Housing. She also has held senior positions at the Office of Management and Budget, the Senate Banking Committee, and the Senate Appropriations Committee. The nomination was approved by a largely party-line vote of 57–42, with all Republicans voting in support and all but three Democrats present voting in opposition. NCSHA congratulates Commissioner Wade and looks forward to working with her.
FHFA Proposes Adjusted Duty-to-Serve Requirements in Response to COVID-19 Market Disruptions
On Wednesday, the Federal Housing Finance Agency (FHFA) proposed Fannie Mae's and Freddie Mac's Duty-to-Serve (DTS) goals remain for 2021 at the same level they have been for 2018 – 2020 because of the economic uncertainty caused by COVID-19. According to FHFA, the Enterprises will submit proposed 2021 activities and objectives by September 15. FHFA then will seek public comment for 30 days beginning in mid-September and hold three virtual listening sessions (one for each underserved market) October 14–16. In addition to updating its DTS website to include the evaluation criteria and special procedures the Enterprises will be following for 2020 and 2021, FHFA also posted a new interactive single-family dashboard for 2019 that shows the share of the Enterprise single-family loans for DTS-eligible manufactured housing and in rural and high-needs rural areas by state and county.
HUD Proposes Changes to 2016 Equal Access Rule
Last week, HUD published in the Federal Register a proposed rule to change how single-sex facilities, such as some shelters, may determine whether the sex of an individual seeking housing is consistent with the sex the facility is intended to serve. The rule allows housing providers to ask an individual seeking shelter to provide documentation of their sex assigned at birth if the provider has a "good faith basis to doubt" the individual is not of the sex accommodated at the single-sex facility. The proposed rule would modify the 2016 Equal Access Rule, which requires that shelters admit and accommodate individuals on the basis of their gender identity and prohibits questioning and documentary proof of sex. In the proposed rule, HUD has determined that "good faith basis to doubt" would include consideration of an individual's physical appearance for the purpose of determining compliance. The proposed rule does not prohibit a shelter from maintaining a policy to admit individuals based on their gender identity. NCSHA previously reported on HUD's intention to publish the rule in the July 10 Washington Report. The due date for comments is September 22. If you have feedback for NCSHA to consider in its comments, contact Yvonne Hsu by August 28.
GAO Study Finds Barriers to Homeownership
The U.S. Government Accountability Office (GAO) on Monday released a report analyzing homeownership trends in nine cities: Chicago; Cleveland; Columbia, SC; Denver; Houston; Pittsburgh; San Francisco; Seattle; and Washington, DC. GAO reviewed data between 2010 and 2018 to provide answers to Congress' questions relating to homeownership and the financial recovery from the Great Recession. GAO found that, among other trends, homeownership rates declined or remained constant and the average purchase price for a home grew in all nine cities. This is one report in a series GAO is releasing in response to congressional queries about the health of the "American Dream." GAO released a report on rental affordability and housing quality challenges late last month.
NCSHA in the News
Governor Newsom Announces Appointments 7.28.20 (EIN News)
Legislative and Regulatory Activities
NCSHA, State HFA, and Industry Events
August 6 | 2020 Virtual Housing Renaissance
Stockton Williams will participate in this event.
August 7 | "Securing Housing Stability: Equitable Policy Solutions for Cost-Burdened Households" (Urban Institute/JPMorgan Chase virtual roundtable)
Stockton Williams will participate in this event.
August 11 | U.S. Bank Home Mortgage Virtual HFA Symposium
Stockton Williams will speak at this event.
August 24 – 28 | Kansas Housing Conference Online
Stockton Williams will speak at this event.
August 26 | NLIHC Virtual 2020 Housing Leadership Award Celebration
Minnesota Housing Commissioner and NCSHA Board Member Jennifer Ho will receive the Sheila Crowley Housing Justice Award during this event.
October 27 – 29 | NCSHA's 2020 Conference & Showcase | Virtual
November 18 – 20 | AHF Live | Chicago, IL
Stockton Williams will speak at this event.
Back to NCSHA Washington Report
Only members receive NCSHA Blog and Washington Report.