NCSHA Washington Report | July 10, 2020
How — and whether — to open schools has become the latest political flashpoint in the country's response to the coronavirus crisis.
House Republican Leader McCarthy (R-CA) wrote in USA Today this week about the importance of schools and childcare to the economy. "Congress and employers should work together and step up to provide solutions to ensure financial and workplace flexibility for families," McCarthy wrote, "so we can educate our kids safely and help our communities return to work." Senate Majority Leader McConnell (R-KY) struck a similar chord with constituents the other day.
There's another variable in the schools + economy equation: housing.
Something like 20 million Americans — one in every five who rent — are at risk of eviction by September 30, according to research published by the Aspen Institute. Studies show kids who become homeless or have to move because of unstable housing situations are more likely to struggle academically and have learning and behavioral challenges. They're less likely to graduate from high school. Later in life, they're more likely to hold lower-paying jobs.
These are the outcomes under "normal" conditions. This fall will be far from normal, with many kids required to be students on a partly or entirely "virtual" basis. The "digital divide" — felt most acutely by families in their homes — is one more disparity COVID-19 has illuminated and exacerbated.
The Pew Research Center found 17 percent of teens overall — and one in four Black teens — have trouble completing homework assignments because they lack reliable computer or Internet access. More than half the respondents from majority-low-income school districts told Education Week that technology access was a "major challenge" during school closures last spring. And Brookings Institution researchers have shown, "as neighborhood poverty rises, the broadband adoption rate falls precipitously."
Twenty state HFAs have stood up emergency rental assistance programs, but billions more in funding is urgently needed, especially with supplemental unemployment insurance due to expire in three weeks. Similar help for unemployed homeowners is essential as well; even as forbearance rates have slowed, foreclosure risks are rising with the looming expiration of CARES Act income supports, according to the Federal Reserve Bank of Atlanta.
Any serious federal plan for the coming school year must include measures to reduce homelessness and housing instability among those most at risk. The House has passed legislation to provide emergency renter and homeowner assistance, and similar Senate proposals have been introduced.
Those proposals have NCSHA's support. They deserve Representative McCarthy and Senator McConnell's.
P.S. Speaking of digital, the 10th anniversary edition of The Shallows, by Nicholas Carr (the guy who wondered whether Google was "making us stupid"), reminds us even ostensibly helpful hyperlinks can be distractions; they may even make us learn less. You won't see links in this column anymore, unless you want to, in which case you can find them in the posted edition.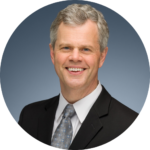 Stockton Williams | Executive Director
NCSHA COVID-19 Resources and Updates
---
In This Issue
---
IRS, Treasury Issue Proposed Rule Relaxing Compliance Monitoring Sample Sizes
Responding to requests from NCSHA and many state HFAs, IRS and Treasury published on July 1 a proposed rule repealing the Housing Credit compliance monitoring sample size methodology they issued in February 2019. Those regulations, which NCSHA strongly opposed, would have gone into practical effect no later than January 1, 2021. Instead, the proposed rule IRS and Treasury released last week reinstates previous policy in place from 2016 until IRS published the 2019 regulations. The new policy (as was the case from 2016 until 2019) requires Housing Credit agencies to monitor the lesser of 20 percent of the units in a project or the number of units in the Low Income Housing Credit Minimum Unit Sample Size Reference Chart. IRS and Treasury will consider comments on the proposed rule submitted by September 8. NCSHA will be submitting comments on behalf of the state HFAs; please provide feedback to Jennifer Schwartz by August 14. More information on the new proposed rule is available in NCSHA's blog.
IRS Extends Housing Credit and Bond Deadlines, Provides Other Guidance on COVID-19
On July 1, the Internal Revenue Service published Notice 2020-53 providing temporary relief, effective immediately, to owners and residents of Housing Credit and tax-exempt bond-financed developments in response to the COVID-19 pandemic. The notice addresses nearly all of the issues raised in the letter NCSHA sent to IRS in March requesting coronavirus relief. Details about specific provisions of the notice are included in our blog.
House Passes Infrastructure Legislation with Significant Expansion of Housing Credits, Private Activity Bonds
On July 1, the House of Representatives, on a largely party-line vote, passed an historic infrastructure bill, the Moving Forward Act (H.R. 2), with significant new resources for affordable housing, including many NCSHA priorities: a 50 percent increase to the Housing Credit volume cap, the establishment of a minimum 4 percent credit rate for bond-financed Housing Credit properties, an increase to the private activity bond volume cap, the creation of a new single-family tax credit, and funding increases for HOME and the Housing Trust Fund. NCSHA's summary of the bill, blog post, and Congress' section-by-section summary and fact sheet provide further detail about the bill's many affordable housing and other provisions. We do not expect the bill to advance further in the Senate; however, provisions from it could be included in other legislation, including potentially in coronavirus relief legislation the Senate is likely to consider this month.
House Approves Resolution to Nullify OCC CRA Rule
The U.S. House of Representatives last week passed via party-line vote a Joint Resolution (H.J.Res. 90) to overturn the Office of the Comptroller of the Currency's recent rule amending its Community Reinvestment Act regulations. The resolution seeks to reverse the rule through the Congressional Review Act, which allows Congress to reject implementation of any regulation promulgated by the executive branch if a majority in each chamber votes to do so and the president signs it into law no more than 60 days after the regulation is sent to Congress. It is unlikely that the Senate will consider the resolution.
House Appropriations Committee Approves Bill Maintaining Rural Housing Funding
The House Appropriations Committee on July 9 approved the FY 2021 appropriations bill for USDA, FDA, and related agencies. The bill would largely maintain FY 2020 funding levels for rural housing programs in FY 2021, with USDA's Section 502 Single-Family Guaranteed Loan Program to receive $24 billion and the Section 538 Multifamily Guaranteed Loan Program $230 million, as they did this year. More information about the bill can be found in NCSHA's blog.
House HUD Appropriations Bill Proposes Significant Increases in HUD Funding
The House HUD Appropriations Subcommittee passed on July 8 its FY 2021 appropriations bill, which would provide substantial increases for regular annual appropriations for HOME, Section 8, and other HUD programs, as well as additional appropriations for several HUD programs to foster economic recovery from the coronavirus pandemic. Read about specific program funding in our blog.
The subcommittee-passed bill also includes legislative provisions that would block the administration's "mixed-status" rule limiting eligibility for undocumented immigrants in federally-assisted housing; prevent HUD from moving forward with its proposed amendments to the Equal Access Rule, which would allow homeless shelters lawfully operating as single-sex or sex-segregated facilities to limit admissions for individuals whose gender identity does not match their biological sex; and prohibit the United States Interagency Council on Homelessness from spending funds to promote homelessness interventions that do not support evidence-based interventions such as Housing First.
The House Appropriations Committee plans to mark up the HUD bill next Tuesday, July 14. House leaders have said they hope to complete floor action on as many FY 2021 appropriations bills as possible by the end of July.
Senators Introduce Single-Family Tax Credit Bill
On June 25, Senators Ben Cardin (D-MD) and Rob Portman (R-OH) introduced the bipartisan Neighborhood Homes Investment Act (NHIA, S. 4073) that would create a new state-administered federal tax credit to support the development and rehabilitation of single-family homes in distressed neighborhoods. Senators Chris Coons (D-DE), Sherrod Brown (D-OH), Todd Young (R-IN), and Tim Scott (R-SC) co-sponsored the legislation. The Senate bill differs from companion bill H.R. 3316 in several ways, including by increasing the formula allocation of credits to each state to $6 per capita (versus $3 per capita) and setting a small-state minimum of $8 million (versus $4 million). The Senate bill does not contain the private activity bond (PAB) provision of the House bill, which would allow states to convert PAB authority into NHIA credit authority (at a rate of 60 cents on the dollar).
Sen. Warren, Reps. Garcia and Lee Introduce Legislation to Extend, Expand Nationwide Eviction Moratorium
Senator Elizabeth Warren (D-MA) and Representatives Jesús "Chuy" Garcia (D-IL) and Barbara Lee (D-CA) introduced legislation on June 29 to extend and expand a nationwide eviction moratorium to protect tenants who have been impacted by the coronavirus pandemic. The Protecting Renters from Evictions and Fees Act of 2020 would extend the federal eviction moratorium until March 27, 2021 (one year after the CARES Act was enacted), and expand the moratorium to cover all renters. The bill would also prohibit fees, fines, and extra charges due to nonpayment of rent.
FHA Announces Streamlined Loss Mitigation Options for COVID-19-Impacted Borrowers
On Wednesday, FHA issued Mortgagee Letter 2020-22, which further defines the loss mitigation waterfall options for borrowers impacted by COVID-19 who were current or fewer than 30 days past due on their mortgages as of March 1. The options for COVID-19-impacted borrowers who do not qualify for the COVID-19 standalone partial claim include a streamlined loan modification, a partial claim and loan modification, and an FHA-HAMP combination loan modification and partial claim with reduced documentation. The Mortgagee Letter also provides two home disposition options: a COVID-19 pre-foreclosure sale and a deed-in-lieu of foreclosure. Lenders may begin using these options immediately but must do so within 90 days of Mortgage Letter 2020-22's release.
HUD Announces Availability of HUD-VASH Vouchers
On July 8, HUD issued PIH Notice 2020-14 announcing the availability of $50 million in HUD-Veterans Affairs Supportive Housing (HUD-VASH) funding that will support approximately 6,000 new HUD-VASH vouchers. The vouchers are administered in partnership with the U.S. Department of Veterans Affairs and enable veterans experiencing homelessness and their families to access affordable housing with an array of supportive services. HUD will award the tenant-based vouchers to public housing authorities that apply according to the notice's stipulations. Registrations of Interest must be submitted by September 15.
HUD Proposes Changes to Equal Access Rule
On July 1, HUD announced proposed changes to its Equal Access rule, which requires all HUD-funded housing services to be provided without discrimination based on sexual orientation or gender identity. HUD's proposal would allow shelter providers lawfully operating as single-sex or sex-segregated facilities to voluntarily establish policies limiting admission of individuals to certain shelters when an individual's gender identity does not match their biological sex. Each shelter's policy must be consistent with state and local law, must not discriminate based on sexual orientation or transgender status, and may incorporate practical considerations of shelter providers that often operate in difficult conditions.
GAO Report Finds Increased Housing Affordability, Quality Challenges
In a recent report, the U.S. Government Accountability Office (GAO) found the proportion of rent-burdened households — those paying more than 30 percent of their income for rent — increased from 42 percent in 2001 to 48 percent in 2017, with rent burdens being highest among the lowest income households. The report, which GAO conducted at the request of Senators Susan Collins (R-ME), Michael Bennet (D-CO), Christopher Coons (D-DE), Lindsey Graham (R-SC), and Tim Scott (R-SC), is the first in what will be a series of reports analyzing the housing market, including whether the existing housing stock meets the needs of the American people. GAO concluded housing affordability has declined because of various factors, including more households competing for rental units and an insufficient supply that does not keep pace with demand. Further details about the report are included in NCSHA's blog.
Williams Highlights State HFA Stability During Pandemic in Interview
The June 2020 edition of Down Payment Report included an interview with NCSHA Executive Director Stockton Williams in which he highlighted that state housing finance agencies have been accessing bond markets and mortgage backed securities to provide affordable homeownership financing for home buyers within their states; that state HFAs are doing as much or more business than they were at this time a year ago; and how state HFAs, through their down payment assistance programs, can play an even bigger role in closing the homeownership gap between people of color and white Americans. Down Payment Report is published monthly by the Down Payment Resource.
Legislative and Regulatory Activities
NCSHA, State HFA, and Industry Events
August 6 | 2020 Virtual Housing Renaissance
Stockton Williams will participate in this event.
August 11 | U.S. Bank Home Mortgage Virtual HFA Symposium
Stockton Williams will speak at this event.
August 24 – 28 | Kansas Housing Conference Online
Stockton Williams will speak at this event.
October 24 – 27 | NCSHA's 2020 Conference & Showcase | New Orleans
November 18 – 20 | AHF Live | Chicago, IL
Stockton Williams will speak at this event.
Back to NCSHA Washington Report
Only members receive NCSHA Blog and Washington Report.