NCSHA Washington Report | July 17, 2020
Congress has a huge, hard job ahead over the next few weeks to craft an economic stimulus bill both parties and the White House will accept in the face of national needs that far exceed economically what's possible politically to pay for. In other words, the negotiators have to make very difficult decisions and prioritize.
Our job and yours, for as long as negotiations continue, is to convince Congress to decide housing has to be a priority in the bill.
It looks like Republicans and Democrats may be able to reach compromises on more funding for direct payments to individuals and aid to state and local governments. If so, both should be good for housing.
The stimulus checks and supplemental unemployment insurance benefits in last spring's CARES Act were widely used to make mortgage and rent payments. The linchpin of the bill's state and local assistance — the Coronavirus Relief Fund — has supported state HFA and local government efforts to stand up emergency renter and homeowner support programs across the country.
The next stimulus bill needs to do much more on housing, though, for two main reasons.
First, the prospects for lower-income renters — the heart and soul of the essential workforce — are darkening by the day. The Wall Street Journal reported yesterday, "Nearly 12 million adults live in households that missed their last rent payment and 23 million have little or no confidence in their ability to make the next one."
State eviction moratoria put in place in the spring have expired in most states or will soon, and the CARES Act federal moratorium ends next week. In 18 states — including Florida, Georgia, Ohio, Michigan, North Carolina, and Pennsylvania — more than 60 percent of renters lacked high confidence they could make their July rents, as of late June, according to Census survey data.
The second reason housing assistance has to be part of the next stimulus bill is because, without it, unsustainable rent burdens, evictions, foreclosures, and homelessness will weaken the economic recovery Congress aims to stimulate.
In fact, housing help is a foundation for what seem to be the pillars of the bill both sides want:
NCSHA has everything you need to make the case to Congress. Let's get to work.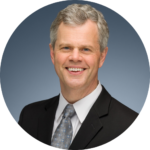 Stockton Williams | Executive Director
NCSHA COVID-19 Resources and Updates
---
In This Issue
---
Hsu Joins NCSHA Staff
We are pleased to announce Yvonne Hsu has joined NCSHA as a senior housing policy specialist focused on appropriations and HUD program issues. Most recently, Yvonne worked as a senior advisor on appropriations issues for Representative Katherine Clark (D-MA), a member of the House Transportation, Housing, and Urban Development Appropriations Subcommittee. She previously handled appropriations for Representative Adam Schiff (D-CA) and worked in HUD's offices of Fair Housing and Equal Opportunity and Public Engagement. Yvonne began her career at the Housing Rights Center in Los Angeles.
DelBene and Walorski Spearhead Bipartisan Letter Urging Housing Credit Provisions in Next Coronavirus Relief Bill
Representatives Suzan DelBene (D-WA) and Jackie Walorski (R-IN) have circulated a "Dear Colleague" letter to House members pressing House Speaker Nancy Pelosi (D-CA) and Minority Leader Kevin McCarthy (R-CA) to include certain Housing Credit policy proposals in the coronavirus relief bill Congress is considering. The letter calls for enacting a minimum 4 percent rate for Multifamily Bond-financed Housing Credit properties; providing basis boosts for bond-financed deals at the discretion of the state agencies and for properties that serve rural and Native American populations and extremely-low-income households; lowering the "financed-by" threshold for triggering the 4 percent Credit in bond-financed properties from 50 percent to 25 percent; and increasing the Housing Credit volume cap by at least 50 percent. Please ask your House members, in particular AHCIA cosponsors, to sign the letter before the July 27 deadline.
House Appropriations Committee Passes FY 2021 THUD Funding Bill
The House Appropriations Committee Tuesday voted 30–22, along party lines, to pass the FY 2021 Transportation, Housing and Urban Development, and Related Agencies funding bill. The bill would provide $50.6 billion for HUD in FY 2021, $1.5 billion more than the FY 2020 enacted level and $13.3 billion more than the president's 2021 budget request. The bill also would provide an additional $49 billion in one-time economic recovery funding for several HUD programs, including $17.5 billion for the HOME Investment Partnerships program. The committee made three amendments to the bill the THUD Subcommittee passed last week: a manager's amendment making technical corrections; an amendment to make masks mandatory on airlines and Amtrak and in large transit agencies; and an amendment to allow certain CDBG-DR grantees to request recapture overpayment relief. House leaders intend for the House to pass the bill as part of a combined package sometime during the next couple of weeks.
FHA Proposes Revisions to Its Servicing and Loss Mitigation Policies
On July 14, FHA published proposed revisions to its single-family servicing policies designed to remove unnecessary barriers for homeowners seeking mortgage payment relief, achieve operational consistency with industry standard best practices, and reduce burdens incurred by the industry when servicing an FHA-insured mortgage portfolio. FHA's proposal would revise its standard servicing loss mitigation home retention waterfall to ensure borrowers are assessed for the solution most likely to best help them avoid foreclosure. It also would streamline documentation requirements, align FHA requirements with industry best practices, and enable mortgage loan servicers to grant assistance more quickly. Comments are due September 12. NCSHA may submit comments on behalf of all HFAs. If you have comments for NCSHA to consider, please send them to Rosemarie Sabatino by August 28.
CDFI Fund Awards More Than $3.5 Billion in New Markets Tax Credits
The Treasury's Community Development Financial Institutions Fund on Wednesday announced it awarded $3.5 billion in New Markets Tax Credits (NMTC) to 76 organizations to spur job creation, investments, and economic growth in low-income metropolitan and rural communities. This amount included a $50 million award to the Colorado Growth and Revitalization Fund administered by the Colorado Housing and Finance Authority. The NMTC program historically attracts more than $8 in private investment for every $1 in federal funding. A full list of recipient organizations is available here.
HUD Announces Availability of $50 Million for Voucher Mobility Program
HUD announced on July 15 the availability of $50 million for a housing voucher mobility demonstration program to help low-income families access low-poverty, high-opportunity areas. The program's primary purposes are to provide voucher assistance and mobility services to families with children to encourage them to move to lower-poverty areas, expand their access to opportunity areas, and evaluate the effectiveness of the strategies pursued under the demonstration. Interested public housing agencies may apply until October 13 for funds to provide individualized housing mobility counseling and search assistance; landlord recruitment in low-poverty, well-resourced neighborhoods; and continued support for families after their moves.
NLIHC "Out of Reach" Report Finds Pandemic Has Increased Housing Instability
This week, the National Low Income Housing Coalition (NLIHC) released Out of Reach: The High Cost of Housing, its annual report comparing the "Housing Wage" — the amount a household must earn to afford a modest rental home — to actual wages. The 2020 national Housing Wage is $23.96 per hour for a two-bedroom home and $19.56 per hour for a one-bedroom rental home at fair market rent. In no state, metropolitan area, or county could a full-time, minimum-wage worker afford a modest two-bedroom rental home, and that same worker could afford a modest one-bedroom rental home in only five percent of U.S. counties. NLIHC contends the economic downturn caused by the coronavirus has further increased the risk of housing instability for millions of low-wage renters who were struggling to make ends meet before the pandemic. NLIHC concludes these trends would worsen without significant investment in affordable housing solutions and emergency rental assistance. Further details about the report are included in NCSHA's blog.
Legislative and Regulatory Activities
NCSHA, State HFA, and Industry Events
August 6 | 2020 Virtual Housing Renaissance
Stockton Williams will participate in this event.
August 11 | U.S. Bank Home Mortgage Virtual HFA Symposium
Stockton Williams will speak at this event.
August 24 – 28 | Kansas Housing Conference Online
Stockton Williams will speak at this event.
October 24 – 27 | NCSHA's 2020 Conference & Showcase | New Orleans
November 18 – 20 | AHF Live | Chicago, IL
Stockton Williams will speak at this event.
Back to NCSHA Washington Report
Only members receive NCSHA Blog and Washington Report.