NCSHA Washington Report | December 18, 2020
The following op-ed by NCSHA Executive Director Stockton Williams was published by The Hill earlier this week.
At a dark hour for renters across the country, Washington may soon send some assistance they need to avoid a tragic winter. The $748 billion relief bill introduced by a bipartisan group in the Senate this week has inspired the restart of the talks between the leaders of Congress and the Treasury Department. It includes $25 billion in emergency aid to renters.
The assistance would be sent to the states and be available to households considered "low income" by federal standards so that means they earn no more than 80 percent of the median income in the area. The states would also be mandated to prioritize aid to those who earn 50 percent or less of median income. Only those with demonstrable needs could receive aid.
The Senate proposal will use a delivery system known as the coronavirus relief fund that Congress created in the Cares Act last spring. The states have utilized the coronavirus relief fund to establish emergency housing assistance programs across the country, building such an infrastructure that is able to deliver more federal aid faster to those in need.
The nearly three dozen state housing finance agencies that have used the coronavirus relief fund and other money for emergency assistance moved about $1 billion to reach some 200,000 low income households. That is all the more remarkable when you consider that the agencies faced the same layoffs and lockdowns as the rest of the economy this year.
In most states, however, the rental assistance needs dwarf all available dollars, and they will surge further in two weeks if the national eviction moratorium ends as scheduled after this month. The Senate bill would extend it another month. Several members of the bipartisan group said they had worked with a number of others not present to build their new package, indicating an even greater level for agreement to do the right thing for the country than the headlines sometimes suggest.
This issue is one that proves the point. Jack Reed has worked for months to send flexible housing aid to the states. Mike Crapo has called for more emergency housing assistance since summer. Steven Mnuchin, on behalf of the administration, has said the next relief bill must include rental relief. All sides concur. The states are ready. Congress just has to act.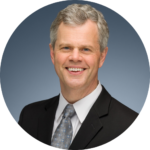 Stockton Williams | Executive Director
Washington Report will return on January 8 unless developments in DC warrant a special report before then.
State HFA Emergency Housing Assistance
---
In This Issue
---
The Fate of NCSHA's Spending, Coronavirus Relief, and Tax Priorities Hinges on Year-End Mega Bill
The outcomes of congressional negotiations in three separate areas — all critical to NCSHA — are increasingly linked as Congress works to finalize a year-end package expected to include all 12 Fiscal Year (FY) 2021 appropriations bills and coronavirus relief legislation that could top $900 billion. It also appears the year-end bill could include tax legislation that may enact some of NCSHA's Housing Credit priorities. As of this writing, congressional leaders have said they are close but still may need to pass another continuing resolution (CR) if they are unable to finalize all the details before the current CR runs out at midnight tonight. It is also possible that Congress will not pass a CR, which would lead to a — hopefully short — government shutdown over the weekend. Here is the latest in all three areas:
NCSHA Seeks Significant Changes in IRS Housing Credit Average Income Test Proposed Rule
On December 17, NCSHA submitted comments to the Internal Revenue Service (IRS) urging it to make changes to the Low Income Housing Tax Credit Average Income Test (AIT) minimum set-aside regulations the Service put forth in a recent notice of proposed rulemaking. Unfortunately, the IRS AIT proposed rule sets what NCSHA believes to be an unnecessarily rigid standard for meeting the AIT minimum set-aside, creating undue risk to investors and likely negatively impacting interest in AIT properties. It also stymies practical implementation of the AIT by preventing owners from changing unit income designations over time, even if such changes are needed to comply with other housing program rules or if the lack of such flexibility creates conflicts with fair housing- and accessibility-related laws. See our blog for more information and contact Jennifer Schwartz with questions or if your organization would like to submit comments to IRS in support of NCSHA's position. Comments are due to IRS by December 29.
Biden Nominates Fudge for HUD, Vilsack for USDA
President-Elect Joe Biden last week nominated Rep. Marcia Fudge and former Iowa Governor and Agriculture Secretary Tom Vilsack to join his Cabinet in two key housing positions as the Secretaries of HUD and USDA, respectively. Congresswoman Fudge, who currently sits on the House Agriculture Committee, has represented Ohio's 11th district since 2008. Prior to being elected to Congress, Fudge was the Mayor of Warrensville Heights, OH, for eight years. If confirmed by the Senate, this will be Vilsack's second stint as the Secretary of USDA, having previously held the position during the entirety of the Obama Administration's two terms. Before joining President Obama's Cabinet in 2008, Vilsack had served two terms as the Governor of Iowa. NCSHA released these statements on the Fudge and Vilsack nominations.
ACTION Outlines Opportunities to Strengthen the Housing Credit for Biden-Harris Transition Team
On December 7, the ACTION Campaign, which NCSHA co-chairs, sent the Biden – Harris Transition Agency Review Teams for the Treasury, Housing and Urban Development, and Agriculture Departments a letter outlining how the Biden Administration could work with ACTION to further increase affordable housing production and preservation with the Housing Credit. The letter urges the incoming administration to press Congress to enact the Affordable Housing Credit Improvement Act (AHCIA) and take immediate steps to set a minimum 4 percent rate for bond-financed properties and lower the "50 percent test" threshold to support bond-financed Housing Credit properties, especially during the coronavirus pandemic and use its regulatory authority to modify certain Housing Credit rules consistent with AHCIA.
HUD Extends HOME, TBRA Waivers
Earlier this month, HUD issued two new memoranda to revise, extend, and update the suspension of certain statutory and regulatory requirements for the HOME Investment Partnerships program and HOME-Assisted Tenant-Based Rental Assistance for Emergency and Short-Term Assistance through September 30, 2021, in response to the COVID-19 pandemic. NCSHA sent a letter to HUD in November urging immediate action on the extension of these waivers. See NCSHA's blog for details.
HUD Provides VASH Money
Last week, HUD announced the award of $46 million for the HUD–Veterans Affairs Supportive Housing (HUD–VASH) Program. This program provides veterans at risk of experiencing homelessness with housing vouchers to obtain affordable, decent housing in the private market. Awards went to the following HFAs: Alaska Housing Finance Corporation, Delaware State Housing Authority, Maryland Department of Housing and Community Development, Michigan State Housing Development Authority, Oklahoma Housing Finance Agency, and Virginia Housing.
CFPB Publishes Final Qualified Mortgage Rules
The Consumer Financial Protection Bureau on December 10 finalized two rules related to qualified mortgage (QM) loans. The first — the General QM final rule — replaces the current requirement that the consumer's debt-to-income ratio not exceed 43 percent with a floating interest rate cap limiting QM eligibility to loans for which the annual percentage rate exceeds the average prime offer rate by a specified differential. Generally, this threshold is 2.25 percentage points. However, the final rule allows higher thresholds for smaller loans, certain manufactured housing loans, and subordinate-lien transactions. The second final rule issued on December 10 creates a new QM category, Seasoned QMs, which allows some first-lien, fixed-rate loans to qualify as QMs after three years of timely borrower payments. Both final rules become effective 60 days after their publication in the Federal Register, and the General QM final rule's mandatory compliance date is July 1, 2021.
FHFA Sets Fannie Mae's, Freddie Mac's 2021 Affordable Housing Goals; Seeks Input on Future Goal Rulemaking
On December 16, the Federal Housing Finance Agency (FHFA) released a final rule establishing its 2021 affordable housing goals for Fannie Mae and Freddie Mac (the Enterprises). Because of the economic uncertainty related to the COVID-19 national pandemic, FHFA announced the benchmarks will apply for calendar year 2021 only — instead of the usual three-year goal-setting — and those levels will remain the same as they were for 2018 – 2020. The current benchmarks were set to expire on December 31.
On December 16, FHFA also issued an advance notice of proposed rulemaking seeking public comment on issues FHFA may address in future affordable housing goal rulemaking. FHFA plans to issue a proposed and final rule in 2021 to establish single-family and multifamily housing goals for 2022 and beyond. Comments are due by February 28. NCSHA plans to submit comments; send suggestions to Rosemarie Sabatino by February 14.
FHFA Requests Comments on Proposed Enterprise Liquidity Ratio Proposed Rule
Yesterday, FHFA announced it is seeking comments on a notice of proposed rulemaking regarding liquidity requirements for the Enterprises. The proposed rule seeks to implement four minimum Enterprise liquidity and funding requirements, daily management reporting of the Enterprises' liquidity positions, monthly public disclosure reporting requirements, and other liquidity-related requirements. Comments will be due 60 days from publication in the Federal Register.
JCHS Releases Report on Service Coordination During the Pandemic
The Harvard University Joint Center for Housing Studies (JCHS) recently released a report highlighting the critical role service coordinators played in supporting older adults residing in public housing during the early months of the COVID-19 pandemic. The report discusses challenges attributed to the health crisis and documents the ways service coordinators have responded to these problems, including helping residents access and use technology, facilitating procurement of needed resources, and developing new protocols and programs to help residents cope with isolation.
Reports Consider Housing Credit QAP Strategies for Housing Vulnerable Populations
LeadingAge recently published a report examining how HFAs across the country are using 9 percent Housing Credits to incentivize affordable senior housing production and preservation. The report describes how seven states set aside some of their Housing Credits for affordable senior housing, 38 states (including DC) award points to projects explicitly targeting older adults, and three states provide a basis boost for projects serving older adults.
Another report, released by the Corporation for Supportive Housing, found that all states and territories employed at least one method for incentivizing housing for vulnerable individuals and families, either as part of their QAPs or through alternative means. The report says there have been increases in the number of states with fair housing requirements more stringent than the Fair Housing Act and the number of states using set-asides for properties that include units serving those at or below 30 percent of area median income.
NCSHA in the News
The Hill: American renters need this lifeline
KATU: Multnomah County extends COVID-19 eviction moratorium, state of emergency
The Oregonian: More Oregonians are struggling to keep up with rental payments
Politico: 'The most lopsided economic event imaginable': Wave of evictions threatens Black, Latino tenants
Morgan Hill Times: California renters face eviction as pandemic protections expire
KJZZ: Nearly A Quarter Million Arizonans Could Be Evicted In January. Religious Leaders Want Ducey To Do Something About It.
Bloomberg CityLab: U.S. Renters Could Owe $70 Billion
MLK50: Memphis renters, homeowners weeks away from massive eviction crisis as moratorium ends
Center for Public Integrity: Without financial assistance, renters are on the brink of eviction, financial ruin
ABC News: Eviction crisis looms as millions rely on federal moratorium expiring this month
CNN: Pelosi and McConnell need to make a stimulus deal to protect renters
The Daily Item: Extend renters' safety net
witf: Midstate housing advocates warn of mounting eviction crisis
Legislative and Regulatory Activities
NCSHA, State HFA, and Industry Events
Back to NCSHA Washington Report
Only members receive NCSHA Blog and Washington Report.