Washington Report | July 27, 2018
The 2018 edition of the "State of the Nation's Housing" from Harvard's Joint Center for Housing Studies, published last month, marks the 30th anniversary of that indispensable report, which enabled the researchers to assess how current conditions "echo the past and are a yardstick for the progress we as a nation have and have not made in fulfilling the promise of a decent, affordable home for all."
NCSHA's release this week of our latest "State HFA Factbook" — which in its current form is about the same age as "State of the Nation's Housing" — marks a similar opportunity to reflect on the growth and evolution of state HFAs in helping fulfill that promise over a generation. Three themes stand out:
State HFAs have massively increased their financial commitment and impact. In 2016, HFAs generated more than $22 billion in new financing to provide affordable homeownership, more than double the amount they provided 30 years ago, even after adjusting for inflation. HFAs also issued more than $7 billion in multifamily housing bonds in 2016, a nearly five-fold increase, in real terms, over three decades.
State HFAs have substantially diversified their services. The aggregate HFA multifamily portfolio as of 2016 consisted of more than 1.2 million units in more than 16,000 properties — more than doubling in both categories since the late 1980s. And many more agencies today are providing much more funding and services to expand housing options for the homeless, disabled, and elderly.
State HFAs have stepped up to deliver essential federal housing resources. The "State HFA Factbook" from 30 years back barely mentions HFA administration of the then-new Housing Credit, which the current edition reports represented a $16.5 billion investment that created 2 million affordable apartments as of 2016. Dozens of HFAs are delivering other resources authorized over time by Congresses controlled by both parties to help communities rebuild from foreclosure, recover from natural disasters, revitalize distressed areas, and meet other pressing needs.
Like this year's "State of the Nation's Housing," the "State HFA Factbook" also finds that some things remained consistent over the past 30 years. Foremost for HFAs is their unique capacity to provide financing to all parts of their states — urban areas, rural communities, suburban towns, and tribal lands — and to borrowers who otherwise would not be served.
The median borrower income for an HFA homeownership loan in 2016 was just under $50,000, 14 percent lower than the national median family income. And more than 80 percent of all households in Housing Credit apartments earn 50 percent or less of their area's median income.
On the surface, the "State HFA Factbook" is a technical compendium of data and analysis (soon to be made more accessible, readable, and searchable online via NCSHA's new website; stay tuned).
Below the surface, yet abundantly clear, are the remarkable results and increasing impacts of state HFAs, acting at the center of the affordable housing system, to address their states' and the nation's current and continuing housing challenges.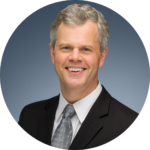 Stockton Williams | Executive Director
---
In This Issue
Brady Releases New Tax Reform Proposal
House Ways and Means Committee Chairman Kevin Brady (R-TX) has released a framework outlining key goals for tax legislation he intends to introduce this Fall as a follow-up to the tax reform legislation enacted last year. The bill, commonly referred to as "Tax Reform 2.0," would make permanent individual and small business tax rates enacted on a temporary basis in the 2017 bill, encourage retirement and other types of savings vehicles, and provide tax write-offs to start-up businesses. While it is unlikely that Congress would pass Tax Reform 2.0 legislation, as the bill would require 60 votes in the Senate, NCSHA will be following it closely and advocating against any potential effort to eliminate or reduce authority for private activity Housing Bonds. The House-passed version of the 2017 tax reform bill would have eliminated all private activity bonds in order to raise revenue to help offset the cost of tax changes in that bill. Though the framework for tax cut does not include information about potential revenue raisers, Chairman Brady has publically expressed concerns about private activity bonds since the passage of the 2017 tax reform legislation. For more information, see our blog post.
Clyburn Introduces Bill to Restore Housing Credit Buying Power
On July 26, House Assistant Democratic Leader James Clyburn (D-SC) introduced the Restoring Tax Credits for Affordable Housing Act (H.R. 6542). Clyburn's bill would increase the state Housing Credit ceiling to $2.90 per capita and the small-state minimum to $3.365 million, both roughly 20 percent increases. The bill would also increase the Housing Credit discount rate by 1.5 percentage points and the Housing Credit applicable percentage by 16 percent. The bill's changes would be effective for calendar years after 2018. Clyburn's press release on the bill projects that the bill would result in the production of 235,000 additional Housing Credit units over the next 10 years. Experts estimate that the 2017 tax reform law, by lowering the corporate tax rate from 35 percent to 21 percent and changing the inflation factor for future increases in authority, will result in the loss of approximately 235,000 units over 10 years. Thus, Clyburn's bill would effectively make up for the loss in production. This week, Clyburn also cosponsored H.R. 1661, the Affordable Housing Credit Improvement Act. Ways and Means Committee member Suzan DelBene (D-WA) cosponsored Clyburn's new bill.
NCSHA Participates in GAO Focus Group on Housing Finance Reform
NCSHA participated this week in a Government Accountability Office (GAO) focus group discussion about housing finance reform. GAO invited NCSHA and several other groups, including the National Association for the Advancement of Colored People, Center for Responsible Lending, and the National Community Reinvestment Coalition, to one of a series of focus group meetings to discuss market trends affecting housing, Fannie Mae's and Freddie Mac's housing activities, recent housing finance reform proposals, and recommendations for housing finance reform. NCSHA stressed the importance of affordable housing and the strong delivery system state HFAs represent to provide affordable housing help to those who need it.
Senate Considers FY 2019 HUD and USDA Funding Bills
The Senate this week began consideration of its FY 2019 Transportation-HUD (THUD) and Agriculture appropriations bills, as part of a $154.2 billion four-bill "minibus" package. The Senate may need to work into next week to complete consideration of this sizeable measure. The Senate Appropriations Committee-passed THUD bill fully funds all tenant- and project-based rental assistance and maintains FY 2018's increased funding levels for the HOME Investment Partnerships Program. See NCSHA's budget chart for more on proposed HUD and USDA rural housing program funding levels.
House Votes to Extend Federal Flood Insurance Program through November 30
The U.S. House of Representatives July 25 voted to extend the National Flood Insurance Program's (NFIP) authorization for four months through November 30 by a bipartisan vote of 366 to 52. The program is set to expire on July 31. House consideration of an NFIP extension had been delayed in recent weeks as House Financial Services Committee Chair Jeb Hensarling (R-TX), whose committee has jurisdiction over NFIP, pushed for Congress to adopt several reforms to NFIP intended to improve its financial health. Hensarling finally relented last week and agreed to have the House consider a "clean" extension of NFIP that included no program changes. Senate Majority Leader Mitch McConnell (R-KY) filed cloture on the extension Thursday in anticipation of a Senate vote next week. Several Senate Republicans have indicated they may delay consideration of the extension in an effort to get the Senate to consider reforms to NFIP.
House Financial Services Committee Advances Bills Impacting Youth Aging Out of Foster Care and Experiencing Homelessness
On July 24, the House Financial Services Committee advanced H.R. 1511, the Homeless Children and Youth Act of 2017 and H.R. 2069, the Fostering Stable Housing Opportunities Act of 2017, both aimed at expanding housing assistance to at-risk youth. As NCSHA wrote in a previous blog, H.R. 1511 would broaden HUD's definitions related to homeless individuals and youth to align them with definitions used for other federal assistance programs. H.R. 2069, amended since the Housing and Insurance Subcommittee held a hearing on it, would prioritize public housing, Housing Choice vouchers, and rural rental assistance for youth aging out of foster care. The bills passed on largely party lines, 39–18 and 34–23, respectively.
Ranking Member Maxine Waters (D-CA) and other Committee Democrats opposed H.R. 1511 because it would expand eligibility for HUD's homelessness programs by 4 million individuals without additional resources to serve them. Waters and other Democrats opposed H.R. 2069 because it would prioritize certain populations in already over-subscribed programs and impose a combination of work- and training-requirements as a condition of receiving housing assistance.
NCSHA Events
August 13 – 15 | U.S. Bank HFA Symposium
Garth Rieman will participate in this event.
August 14 – 15 | New Mexico Mortgage Finance Authority Board and Staff Retreat
Stockton Williams will participate in this event.
August 21 – 22 | Oklahoma State Housing Conference
Garth Rieman will participate in this event.
September 14 | Discounted Early Registration Deadline for the 2018 Annual Conference & Showplace
October 13 – 16 | 2018 Annual Conference & Showplace | Austin, TX
Legislative and Regulatory Activity
August 3 | Comments due to NCSHA on HUD's Disparate Impact Standard Final Rule
August 7 | Application deadline for HUD Counseling Grant Program NOFA
August 15 | 2018 HUD Meeting for Approved Housing Counseling Intermediaries, State HFAs, and Multi-State Organizations
NCSHA's Greg Zagorski and Glenn Gallo will attend.
August 20 | Comments due to HUD on its Disparate Impact Standard Final Rule
September 17 | Consumer Financial Protection Bureau Symposium on Credit Visibility
deadline on Federal Housing Finance Agency proposed rule on Capital Requirements for Fannie Mae and Freddie Mac